WinningWP content is free to all. If you make a purchase through referral links on our site, we earn a commission (
learn more
).
WordPress Default Themes Through The Ages – A Mini Showcase
WordPress began way back in 2003. Two years after that came the idea of themes: essentially downloadable files that could be uploaded to any WordPress site to immediately change the visual design of the website.
Nowadays there are literally tens of thousands of these themes available of course (both free and premium, and for all kinds of websites), but whenever someone downloads the latest version of WordPress, there's a theme that comes with it: known — fittingly — as the default WordPress theme!
Typically the default WordPress theme moves with the times (with a recent release schedule of approximately once a year), and are in fact designed to showcase both the best WordPress coding standards and the best of just what the newest version of WordPress can do straight out of the box, i.e. without the use of third-party plugins!
So what do all these default WordPress themes look like?
Starting with the most recent default WordPress theme, "Twenty Twenty", let's take a look: enjoy!
Twenty Twenty (Dec 2019)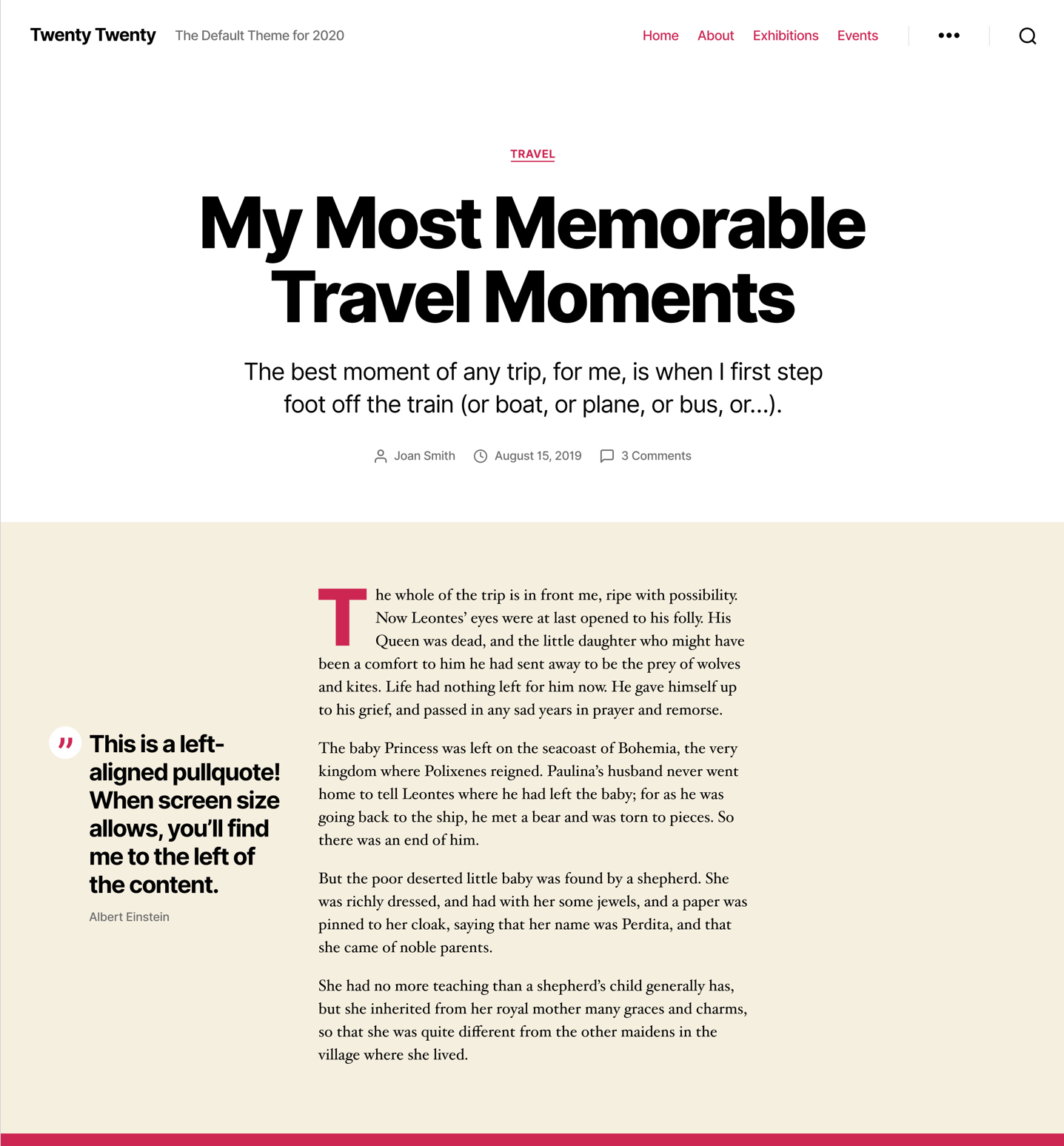 Released alongside WordPress version 5.3.
Twenty Nineteen (Dec 2018)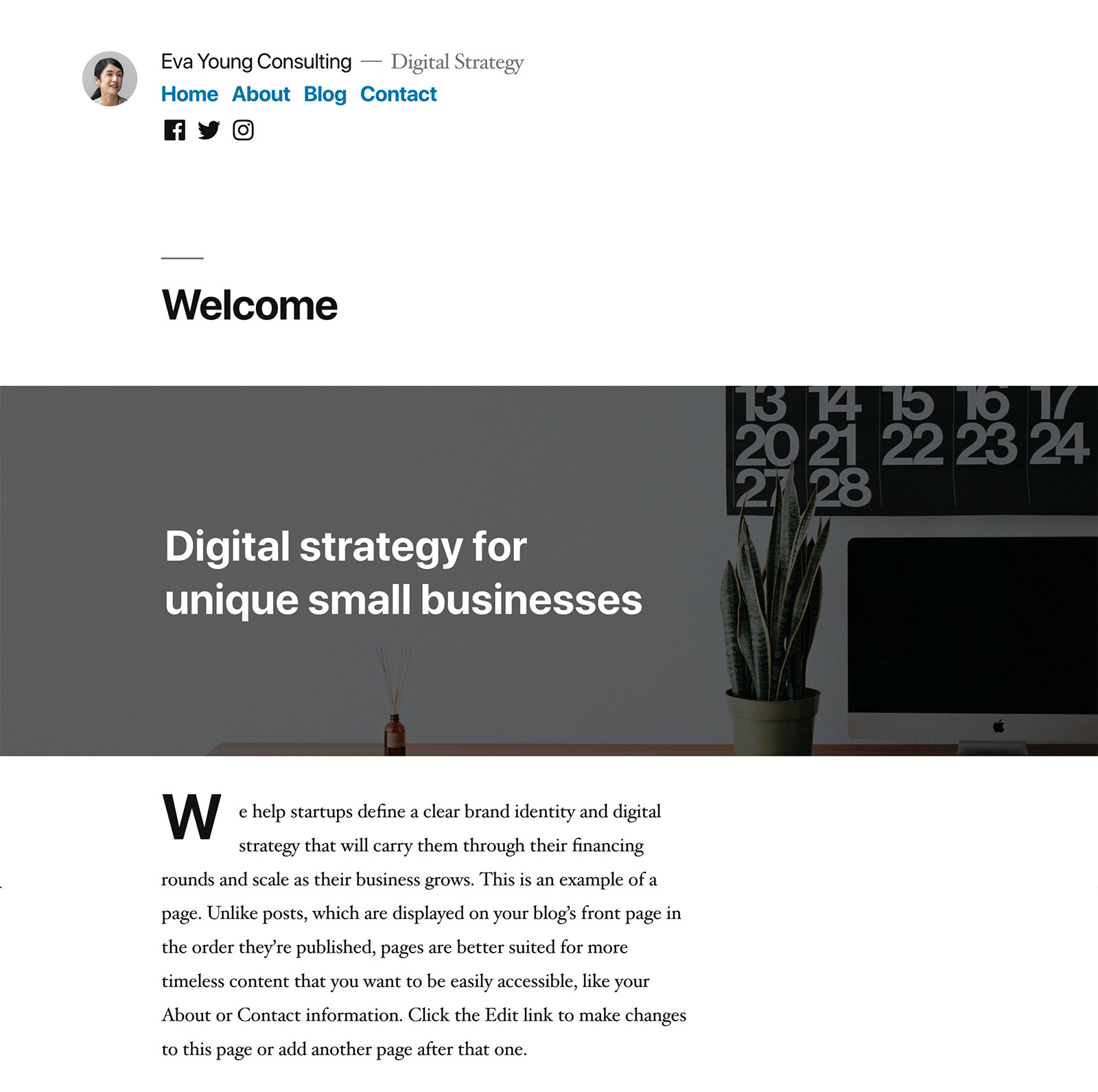 Twenty Seventeen (Dec 2016)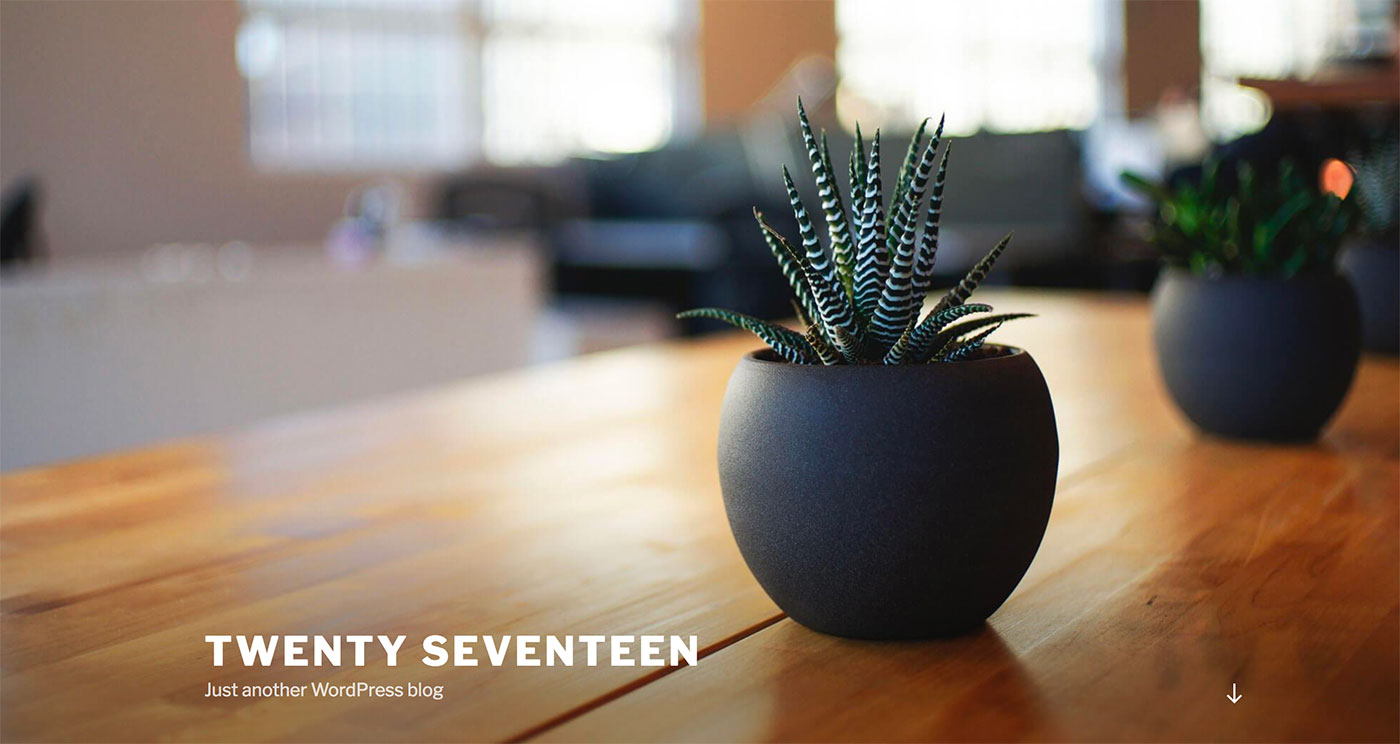 Twenty Sixteen (Dec 2015)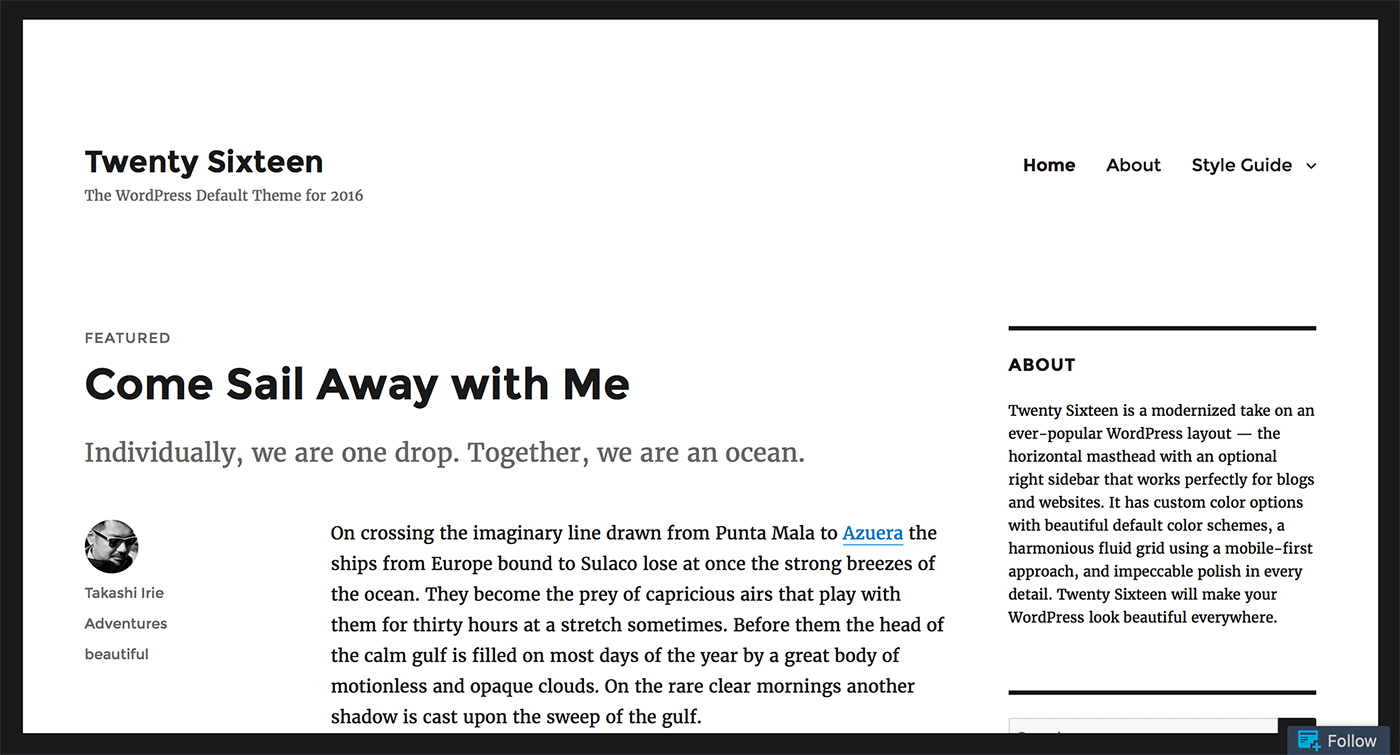 Twenty Fifteen (Dec 2014)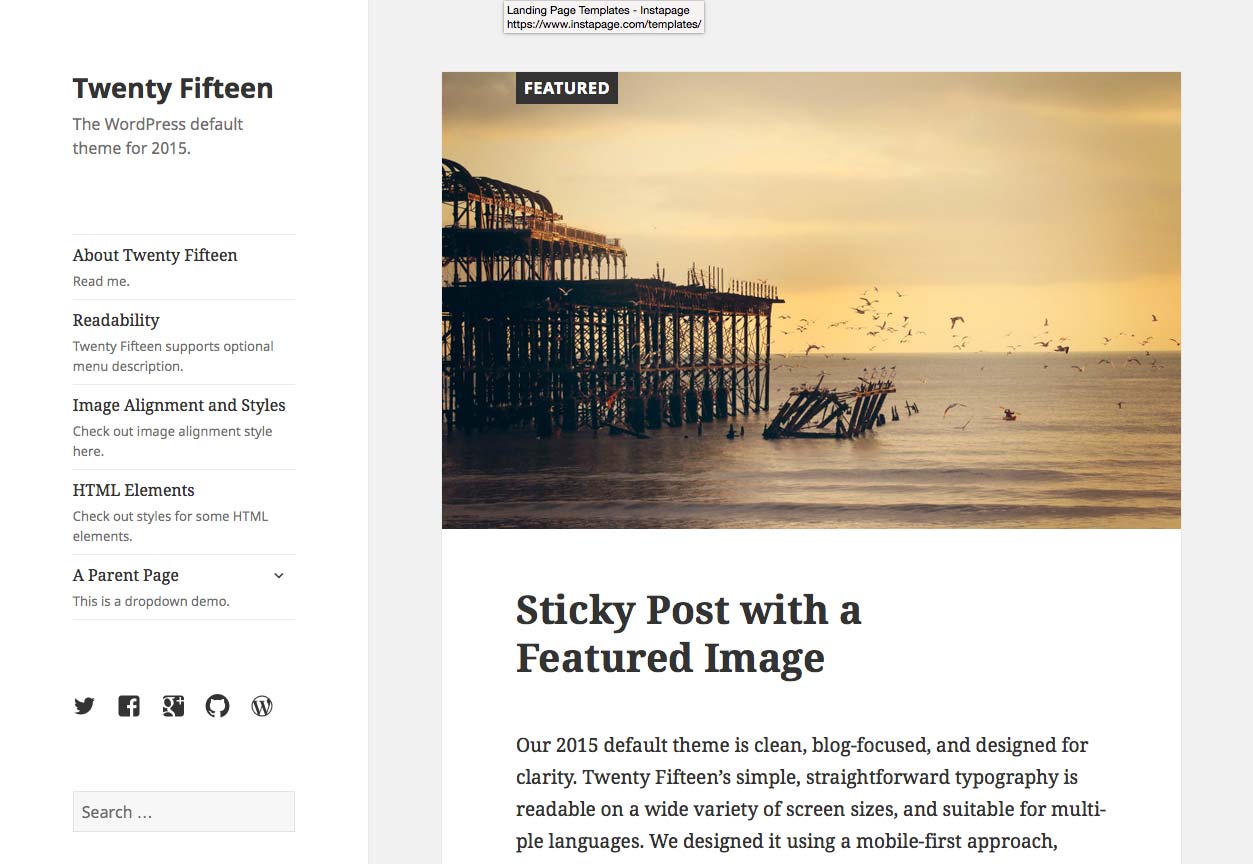 Twenty Fourteen (Dec 2013)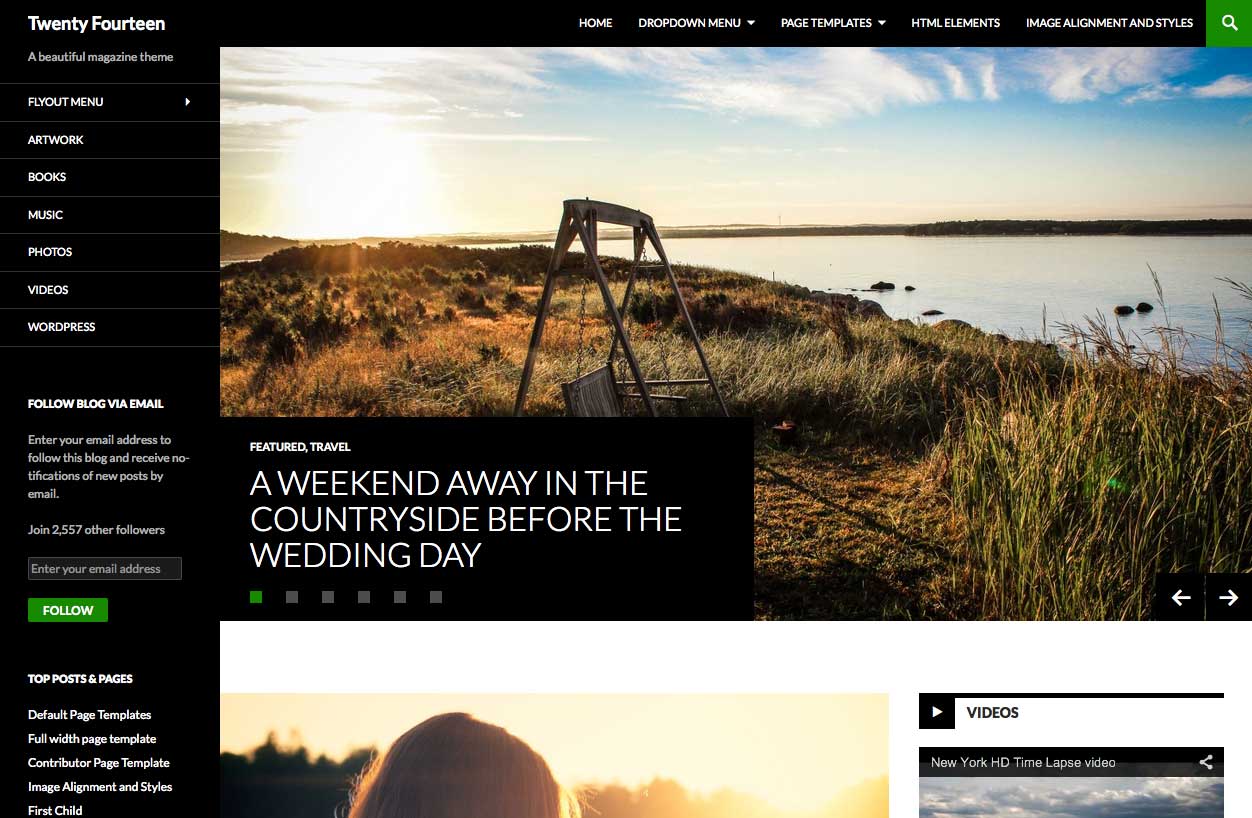 Twenty Thirteen (Aug 2013)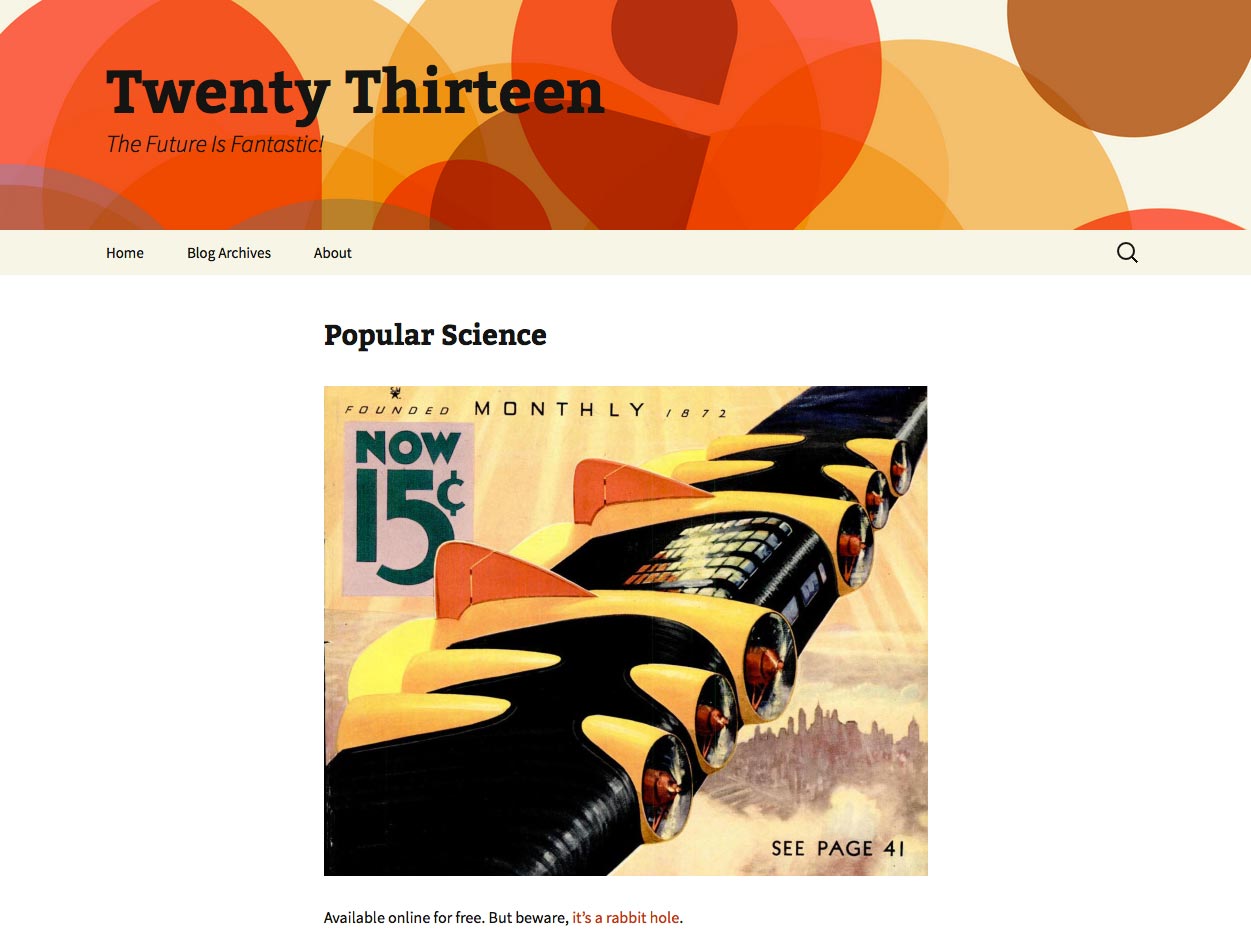 Twenty Twelve (Dec 2012)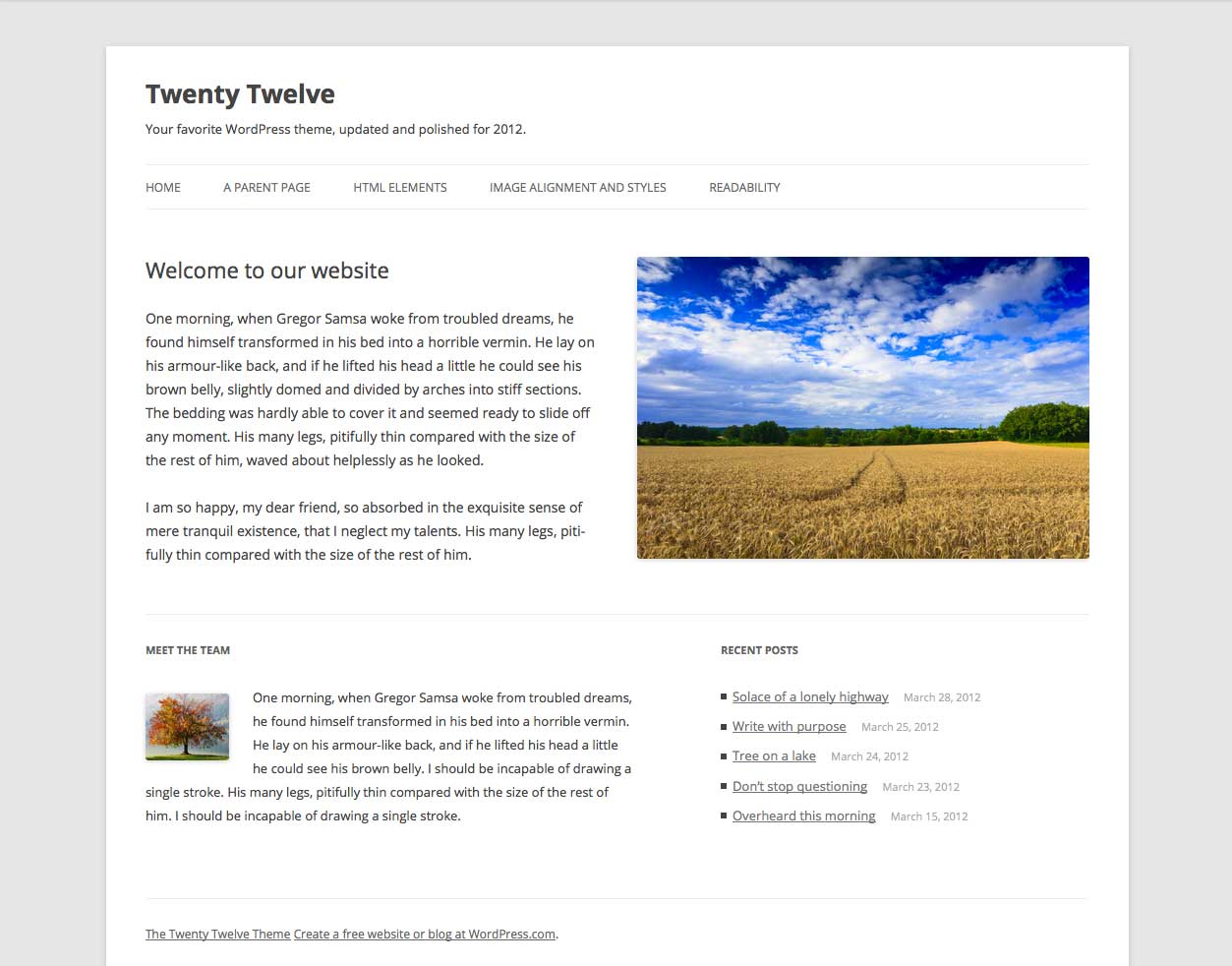 Twenty Eleven (July 2011)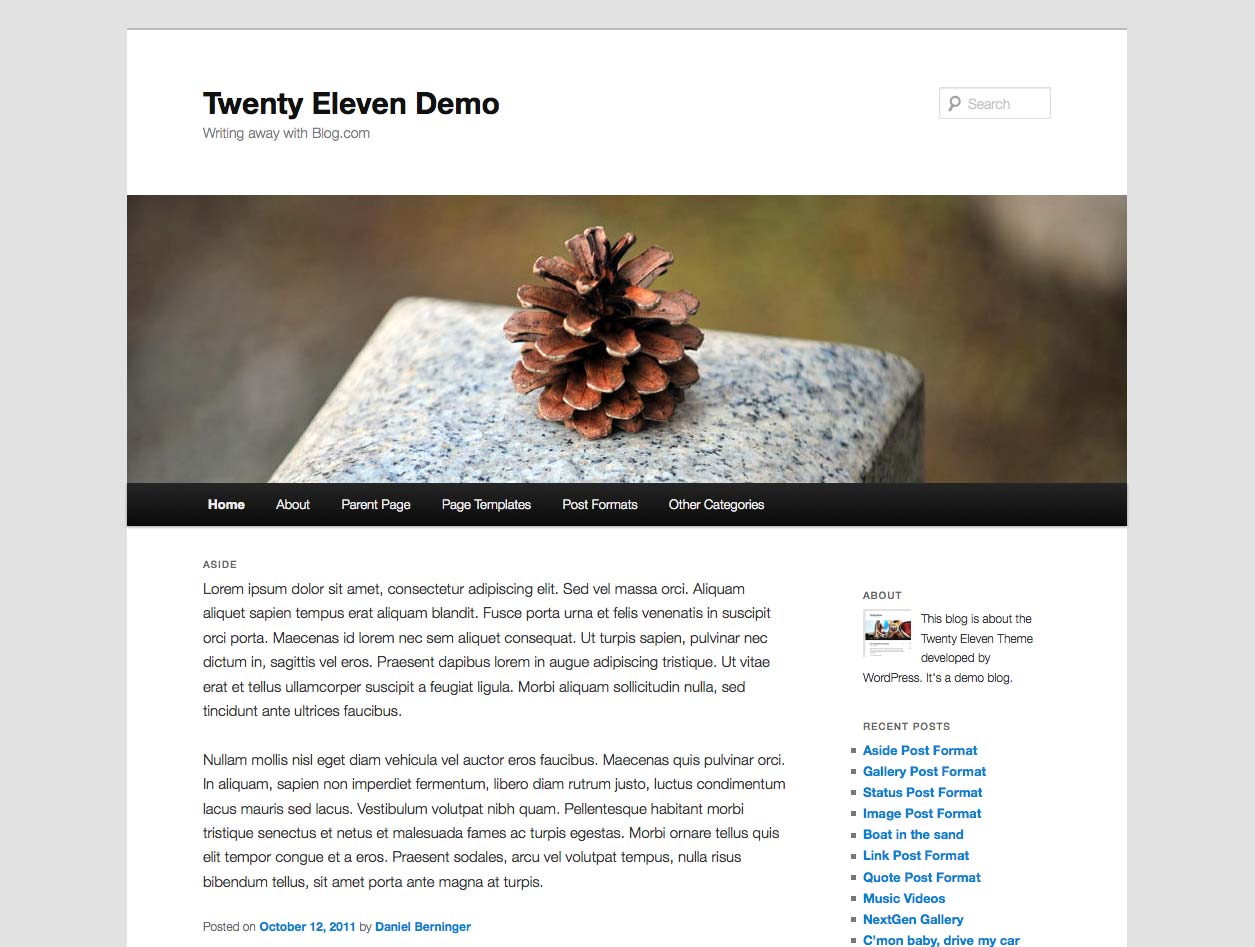 Twenty Ten (June 2010)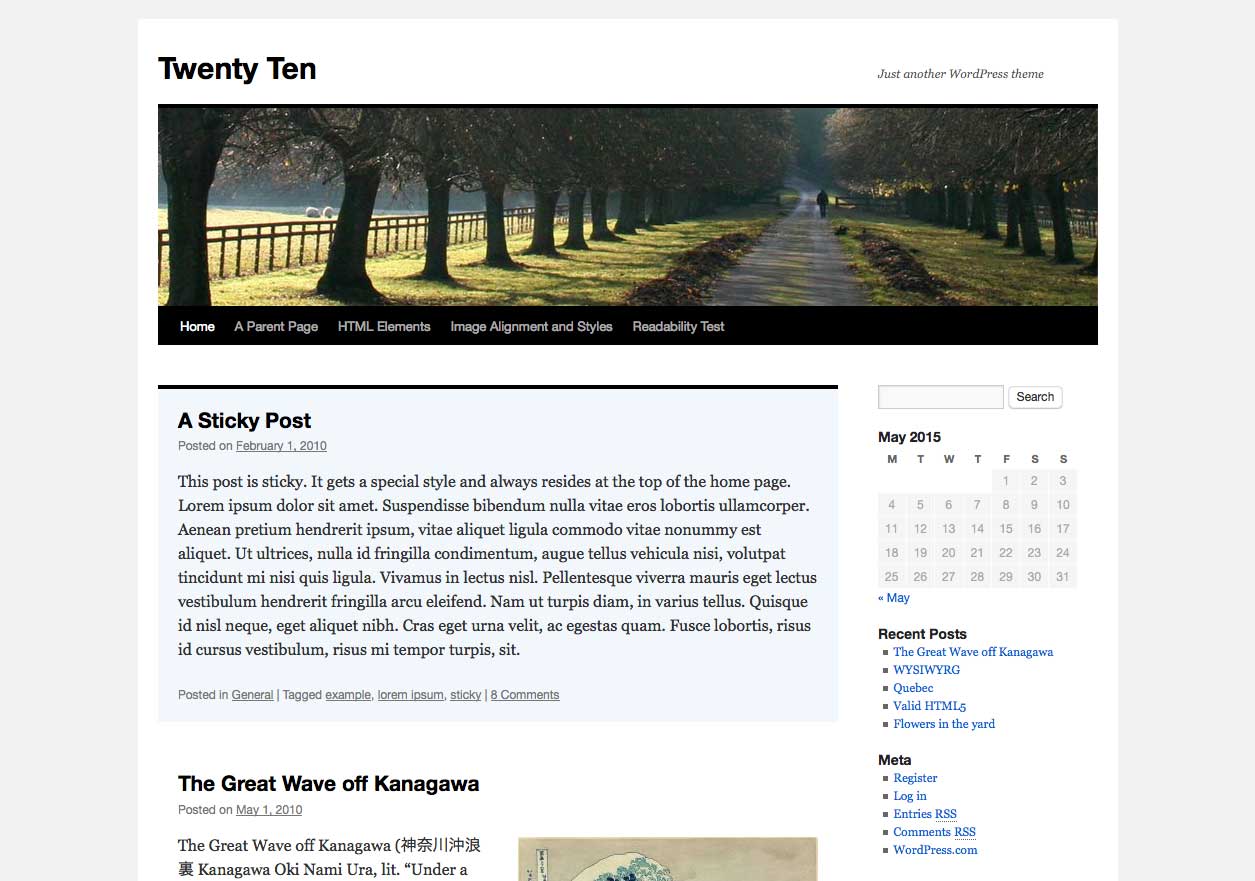 Kubrick (Feb 2005)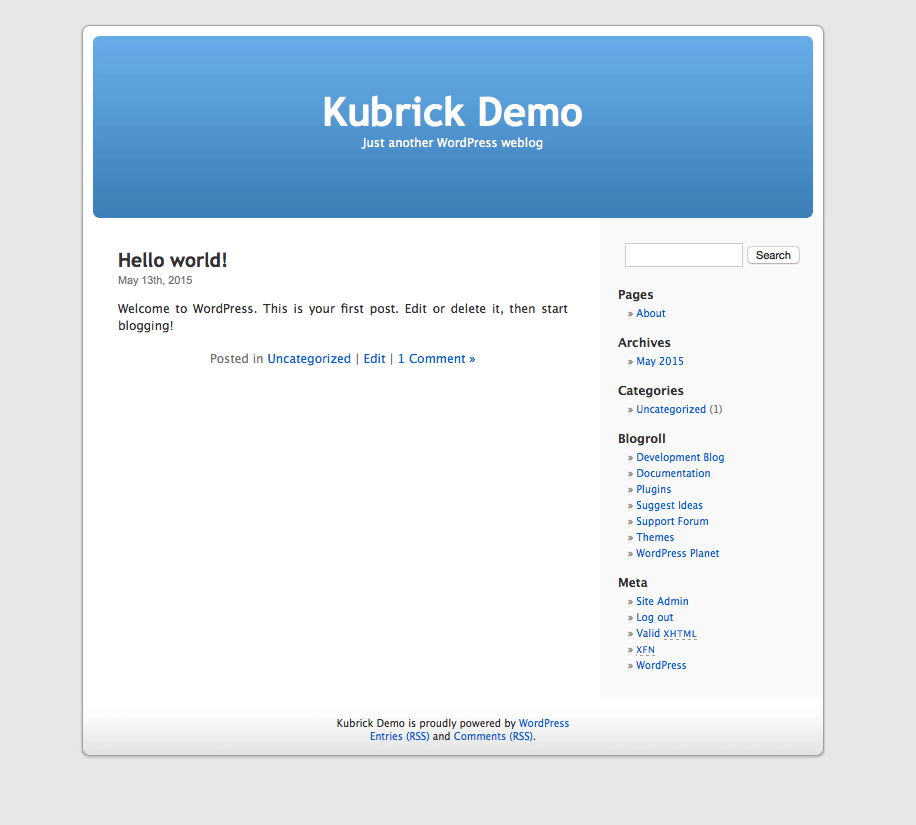 Now Retired (Download Kubrick 2014)
Kubrick is a little different to the others in this list — if you're interested in reading more about the history of this particular theme, check out this fascinating article over on The Huffington Post. What's more, Kubrick wasn't around for just one year: oh no, Kubrick was the default theme all the way from February 2005 (when themes were first added to WordPress in version 1.5) to June 2010!
Before Kubrick?
Is that it? Nothing before Kubrick? Well, actually there was, before Kubrick (the first official default 'theme') there was another default 'design/template' of real significance/note: Classic (also now retired).
So what's next for default themes then? Any ideas for TwentyTwentyOne? An eCommerce/WooCommerce-focused theme perhaps? Or maybe something completely different? What would you like to see?
All comments are held for moderation. We'll only publish comments that are on topic and adhere to our Commenting Policy.