Recommended WordPress Hosting Providers
Six of the very best WordPress hosting companies for 2023:
(WinningWP content is free to all. If you make a purchase through referral links on our site, we earn a commission –
learn more
).
WordPress is a truly fantastic system that will, technically speaking, run on just about any basic web hosting plan. However, to get the most out of your WordPress-powered website (not only in terms of speed, reliability and security for your users, but also in terms of you yourself having to spend as little time as possible managing things), it's important to get the foundations just right. This means choosing an appropriate web hosting plan to suit both your website and budget!
Below, we've put together a list of six of the very best general-purpose WordPress web hosting providers around. Have a thorough read through, check out each hosting plan, talk to their support services and be sure to make the right choice for your site!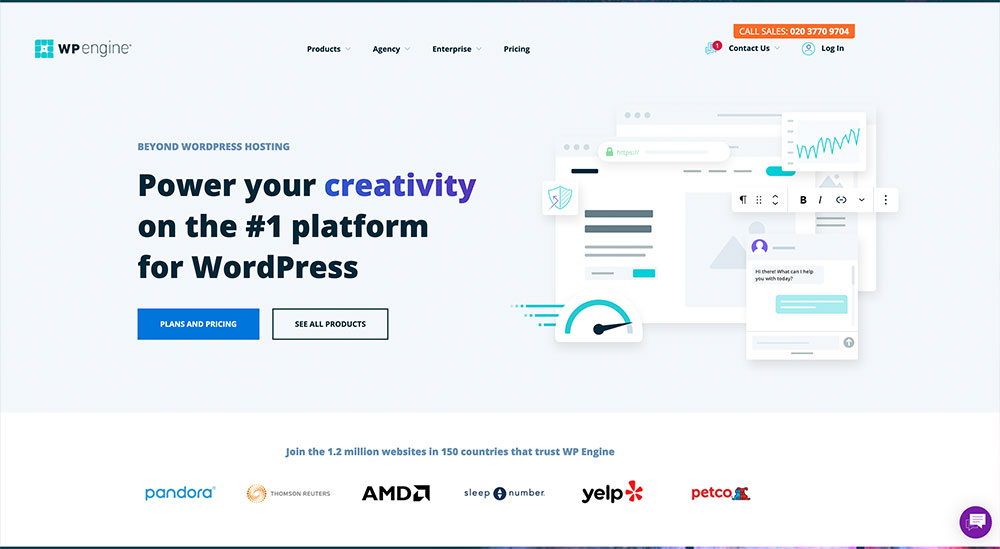 … Hassle-free, fully managed WordPress hosting!
Specializing in WordPress hosting, WP Engine provide high-performance servers, top-notch security and outstanding customer support. On top of all this, they also offer a number of extremely handy services — such as free daily backups and malware scanning — aimed at taking the hassle out of managing your website! What's more, their services are highly scalable, meaning your website won't find itself with technical problems should things suddenly take off!
WordPress hosting plans from $29 a month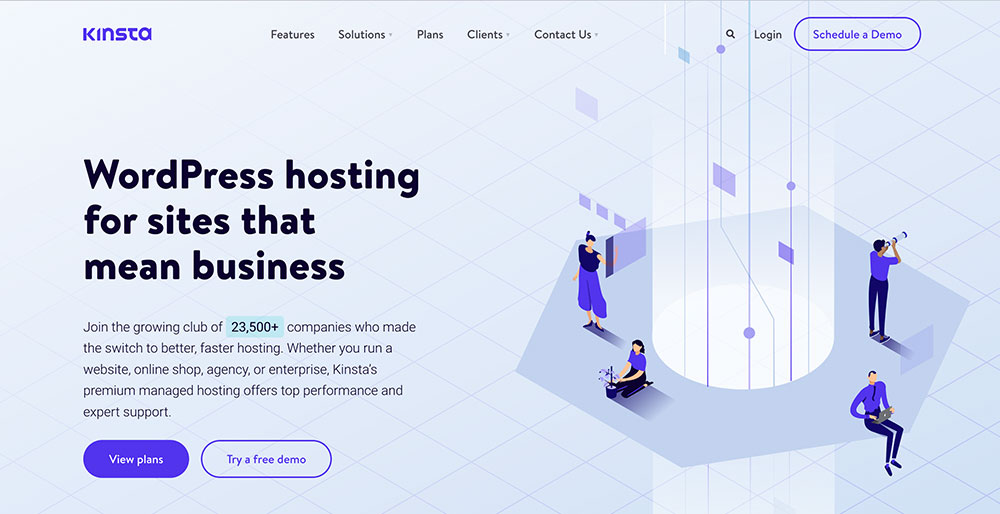 … Premium WordPress hosting for sites of all sizes.
Not yet the most well-known WordPress hosts in the industry, but certainly among the most promising, Kinsta consistently please their users with outstanding support, as well as high-performance, reliable hosting at an affordable price. If performance, reliability and top-notch support are top of your agenda, be sure to take a serious look at these guys!
Ideal users/sites: Medium-to-large WordPress sites where uptime is critical and premium support an absolute must!
WordPress hosting plans from $30 a month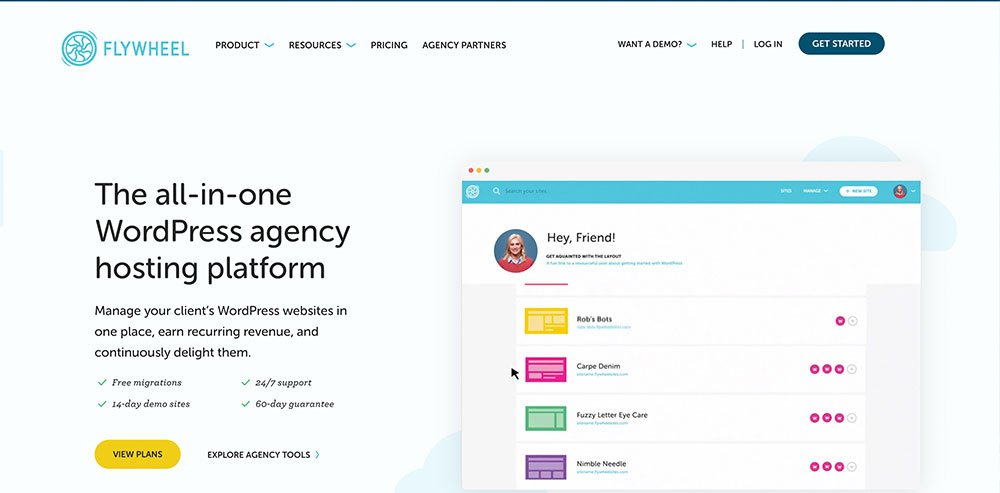 … Beautiful WordPress hosting and management.
Another excellent specialist WordPress hosting company, Flywheel are undoubtably one of the best choices for designers and agencies — or anyone who revels in clear, clean and easy-to-navigate hosting features. Not only do they offer a truly outstanding service, they also have a range of services you'll be hard-pushed to find anywhere else, such as free demo sites, client billing transfers, super-easy-to-use SFTP, built-in site stats and the ability to pay via PayPal. When it comes to straightforward WordPress hosting, Flywheel are hard to beat!
WordPress hosting plans from $15 a month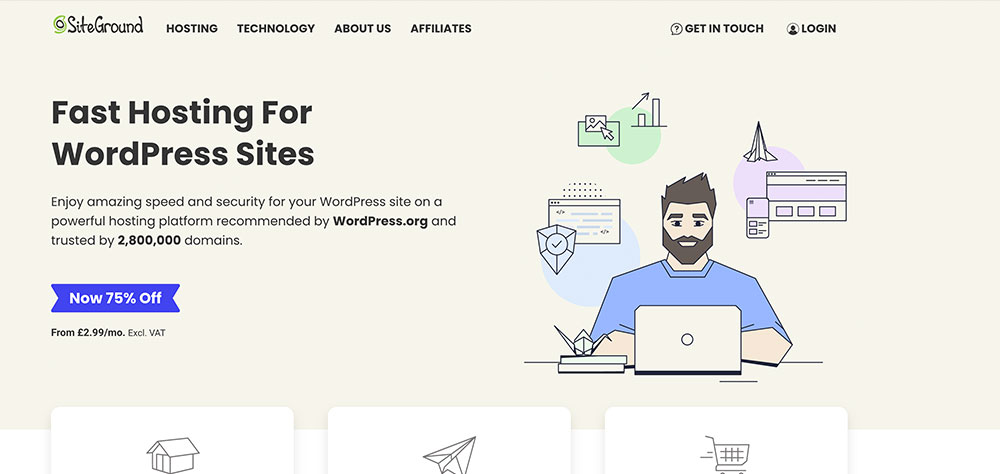 … Great value-for-money WordPress hosting laden with extras!
SiteGround pride themselves on being at the forefront of technology. They frequently update their servers and software to the latest models/versions for added reliability, speed and security (for both new and existing users alike), and offer free daily backups, free setup and transfer, a free domain name, one-click installs and a 30-day money-back guarantee. On top of that, SiteGround also boast some of the most easily accessible technical support in the industry!
WordPress hosting plans from $11.95 a month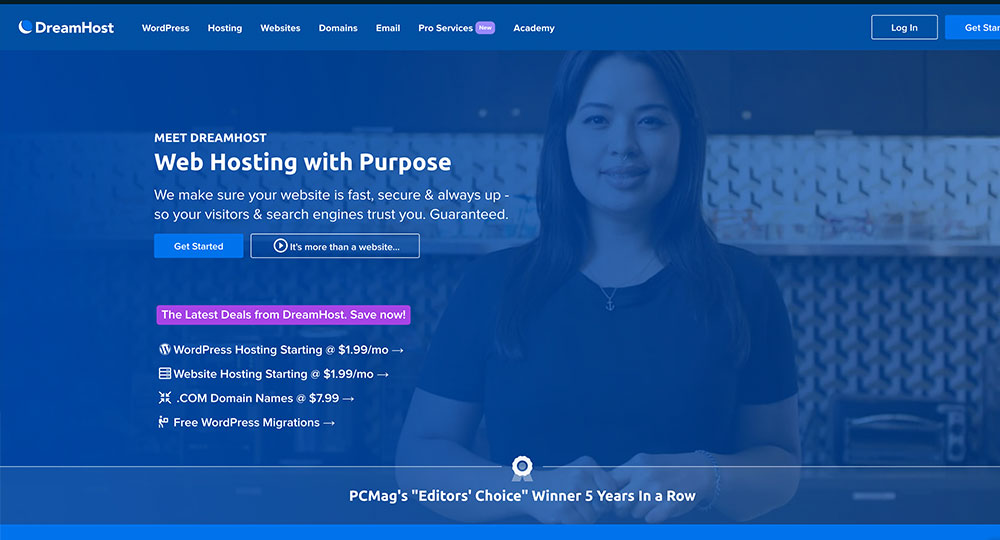 … Happily hosting all kinds of sites since 1997!
DreamHost power more than a million domains, and offer a range of different hosting packages — including shared, VPS and dedicated solutions. They offer a free domain name, one-click WordPress installs, a two-week free trial and very friendly support. On top of that, they provide unlimited domains, disk space, bandwidth, MySQL databases and emails. They also boast an easy-to-use, custom-built control panel, an extremely helpful wiki, an entertaining monthly newsletter and a 100% uptime guarantee!
WordPress hosting plans from $8.95 a month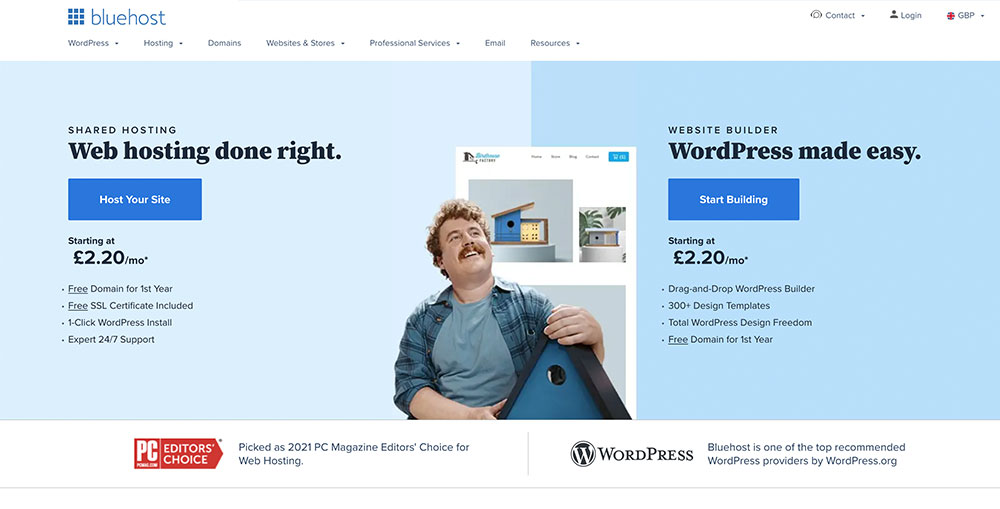 … Affordable, reliable, professional web hosting solutions.
Founded in 1996, Bluehost are among the best-known hosting providers in the industry. They offer auto-installs, a free domain, unlimited disk storage, unlimited monthly data transfer, the ability to host as many domains as you like on one account, and a ton of extras, including 24/7 network monitoring, access to a free content delivery network (CDN) and mirrored backups.
WordPress hosting plans from $4.95 a month
Need help choosing an appropriate WordPress host for a new website? Check out our handy Beginner's Guide to Choosing the Best WordPress Hosting — recommended reading!
Looking to use WordPress' most popular eCommerce system, WooCommerce? Check out our Specific WooCommerce Hosting Recommendations.
***Last updated 1st January 2023**