Recommended WooCommerce Hosting
Four superb WooCommerce hosting companies/providers:
(WinningWP content is free to all. If you make a purchase through referral links on our site, we earn a commission –
learn more
).
When it comes to websites running WooCommerce, the hosting requirements are a little different from those of regular WordPress-powered sites. Not only is WooCommerce considerably more resource-intensive, there are also a number of critical things you'll need to take into account to get the best possible hosting for your site. These include additional layers of security (such as SSL certificates), eCommerce-specific site speed considerations (such as which parts of the website can be cached and which cannot), and the increased need for a readily accessible, reliable support team who know exactly what they're doing!
Luckily, we've put together a list of four superb WooCommerce-capable web hosting providers (catering to four very different types of users) who understand and accommodate the demands and intricacies of running a well-oiled WooCommerce-powered webstore!
Here are our top WooCommerce hosting picks for 2023: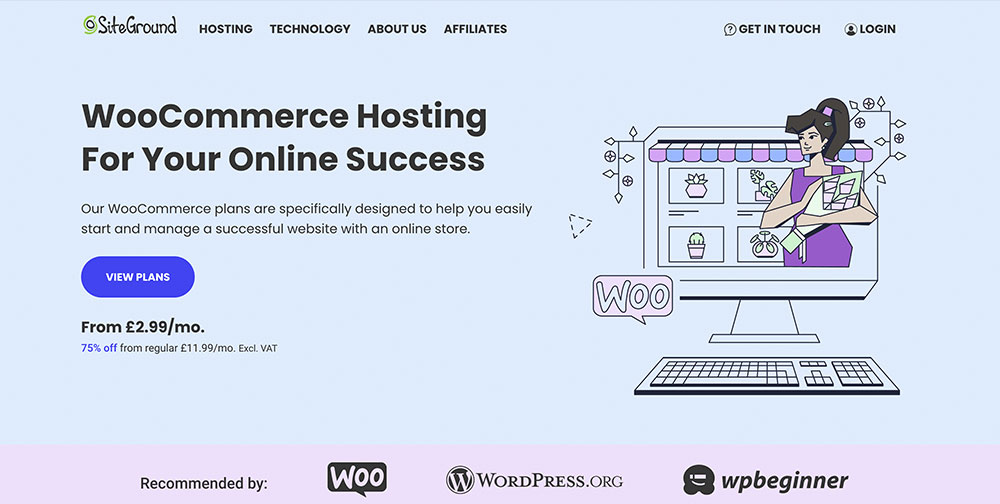 … Great value-for-money WooCommerce hosting plans laden with extras!
Offering superb value WooCommerce hosting for small-to-medium-sized sites, SiteGround are an excellent choice for folk who are starting out with their first WooCommerce-powered store and more experienced users alike. Officially recommended by the makers of WooCommerce, SiteGround's WooCommerce hosting plans are properly isolated for additional security, come with WooCommerce pre-installed, and include all of the necessary caching — as well as daily backups, free access to a Content Delivery Network (CDN), a choice of multiple server locations (in both the US and Europe), and highly capable 24/7 support. What's more, SiteGround also offer free assistance with transferring your website to one of their plans.
Ideal users/sites: Small-to-medium-sized sites operated by users with limited technical expertise who are keen to find a low-cost, yet highly capable, WooCommerce hosting provider.
WooCommerce-specific hosting plans from $11.95 a month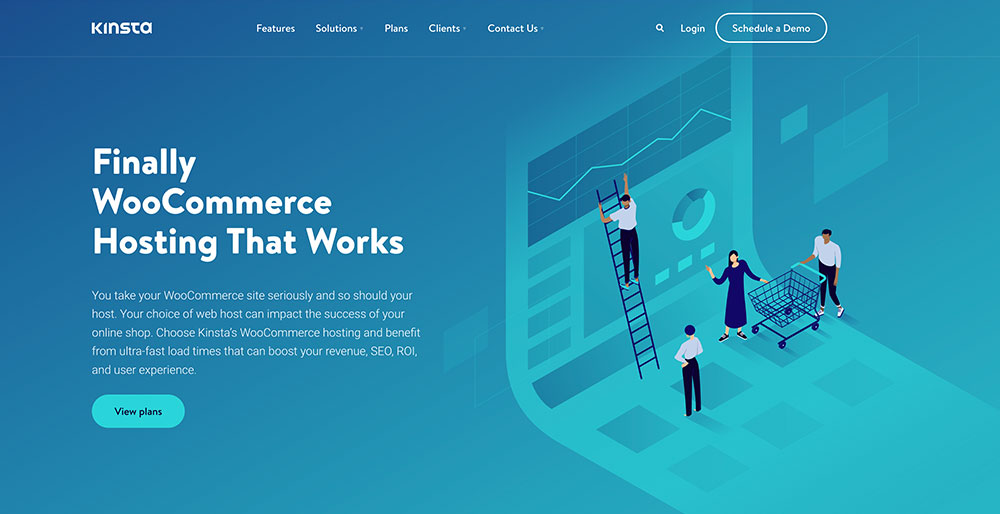 … Highly capable big business WooCommerce hosting.
Consistently proving themselves to be among the most capable WordPress hosts around, Kinsta specialize in high-performance hosting. In addition to offering extremely well-received general purpose managed WordPress hosting plans, they now also cater to small-to-medium-sized web stores looking to improve profits through faster load times, improved traffic handling and reliability. They're definitely worth taking a serious look at if/when you decide to further your online store!
Ideal users/sites: Small-to-medium proven eCommerce sites where uptime is critical and premium support an absolute must!
WooCommerce hosting plans from $30-plus a month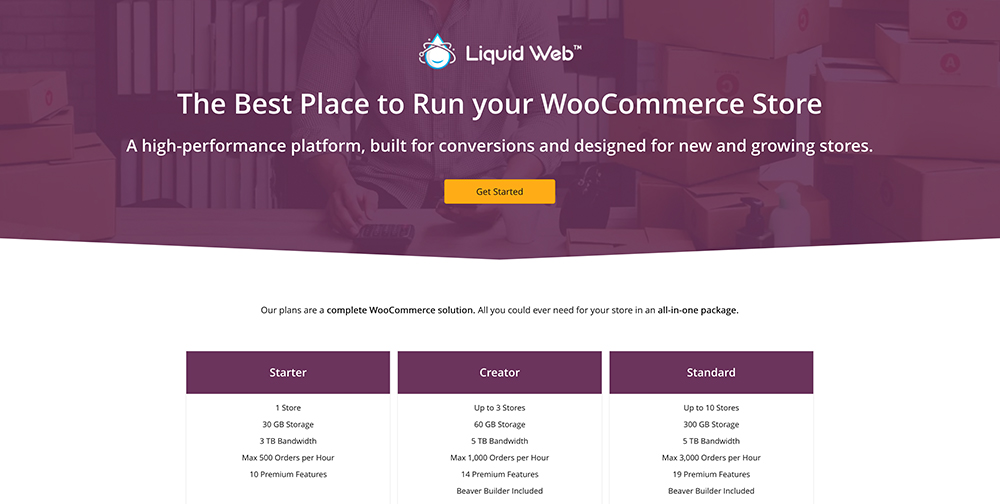 … Powerful eCommerce hosting designed specifically for WooCommerce!
The very first 'Managed WooCommerce Hosting' platform for WordPress, Liquid Web are for serious eCommerce stores that truly understand the value of having a superb WooCommerce host. They outperform pretty much all of the others, not only in terms of speed, reliability and the ability to handle huge traffic, but also in terms of additional WooCommerce-specific features, such as various store management tools, image support, SEO support and product catalog utilities. Learn more.
Ideal users/sites: Those who truly want the best and can afford it — i.e. established eCommerce sites with significant traffic.
WooCommerce-specific hosting plans from $19 a month
Looking for a more general set of WordPress hosting recommendations? If you don't need to bother with the intricacies of hosting WooCommerce, check out our more general Beginner's Guide to Choosing the Best WordPress Hosting instead!
***Last updated 1st January 2023***