WinningWP content is free to all. If you make a purchase through referral links on our site, we earn a commission (
learn more
).
What's New in WordPress Version 3.6?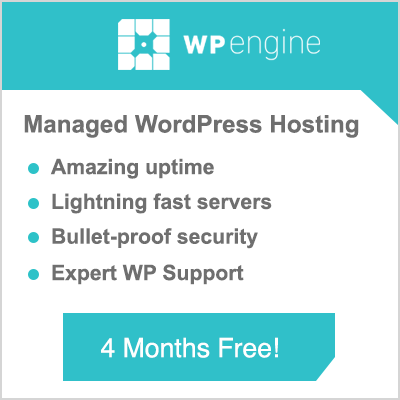 Finally, WordPress 3.6 (dubbed 'Oscar', after Canadian jazz musician Oscar Peterson) is here! Not only does 3.6 contain plenty of superb new user features, including a handy 'Revisions' feature that allows you to easily scroll through post edits/changes, it also comes with a brand-spanking new responsive blog-centric theme: Twenty Thirteen. Read on for a quick summary of what's new for users in version 3.6:
Revamped Revisions
Have you ever rewritten a post a few times and then wanted to revert to or reference a previous draft/version? Up until now the ability to look through the history of a post has been sorely lacking in WordPress – from now on however, WordPress lets you do just that with its newly revamped revisions feature (found underneath the post 'Status' and 'Visibility' settings to the right of the editor). For more on revisions, check out the official WordPress Revisions Codex.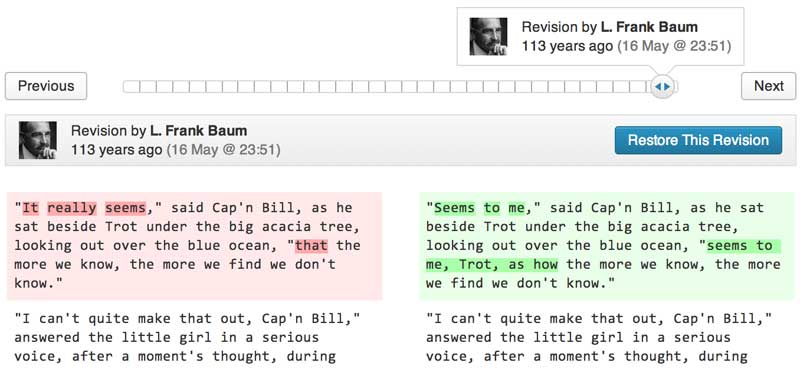 Augmented Autosave
Anybody who's lost a post in WordPress before they've managed to publish or save it will know the value of WordPress' autosave feature, which, with 3.6, is now even better than before (bullet proof?): whether your power goes out, your browser crashes, or you lose your internet connection, your carefully written content should be exactly where you left it.
Revamped Menu Editor
Navigate over to 'Menus' in the Appearance tab and you'll see a new sleeker looking design that separates the menu locations area to its own aptly named 'Manage Locations' tab – thereby making the whole page look less complicated and generally more user friendly.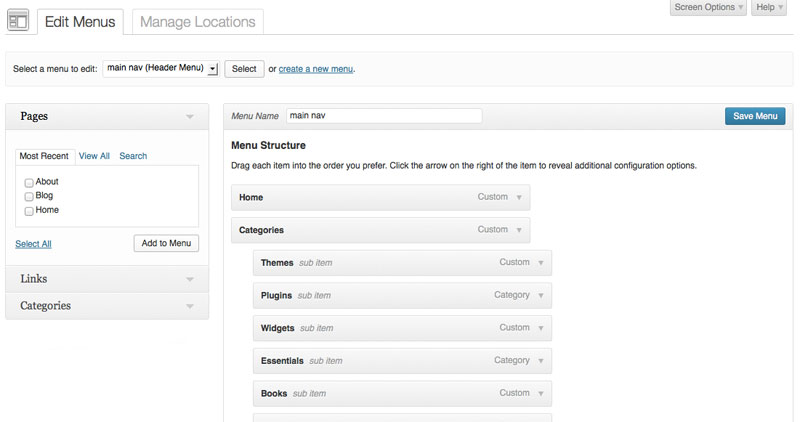 Post Locking
Ever had a colleague accidentally overwrite changes you've made to a post because you've both been working on the same post at the same time? 3.6 shows live updates of who's editing what and gives each author their own autosave stream, which stores things both locally and on the server; furthermore, 3.6 also provides a handy interface that allows one user to take over the job of post editing from another – nice!
Improved support for audio and Video
WordPress 3.6 includes a brand new built-in HTML5 media player, allowing you to share your media by simply pasting a URL into a post on its own line – with no reliance on any external services! Additionally, you can now sort the media library by author name and preview audio and video on the media edit screen.
Twenty Thirteen Theme
And finally, the new theme: Twenty Thirteen. But wait? Isn't the best part of 2013 already over? Errr…well, yes. It is actually… …moving on: Twenty Thirteen is a fully-responsive theme with a focus squarely on blogging. It features a colorful, single-column design with quirky details and beautiful typography. Great stuff!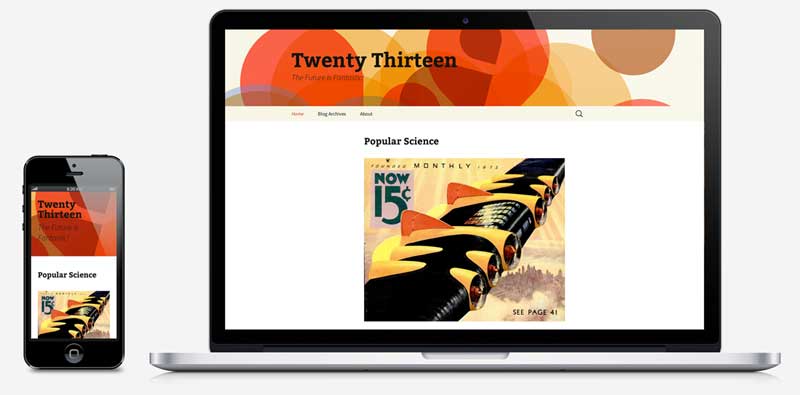 What's next – versions 3.7 and 3.8?
In his annual State of the Word address at WordCamp San Francisco, WordPress co-founder Matt Mullenweg stated that development of 3.7 and 3.8 will start, simultaneously, on August 2nd – with the release of 3.8 due for early December (with 3.7 due for release sometime in October). Expect better language packs, password enhancements, a revamped fully responsive dashboard design (with completely rewritten CSS) and another brand new theme: Twenty Fourteen, to name but a few of a whole bunch of exciting new features! Stay tuned!
Note: Remember to always backup backup backup before updating – just in case things go awry!
All comments are held for moderation. We'll only publish comments that are on topic and adhere to our Commenting Policy.