WPForms vs Gravity Forms – Which is the Best WordPress Forms Plugin? (2021)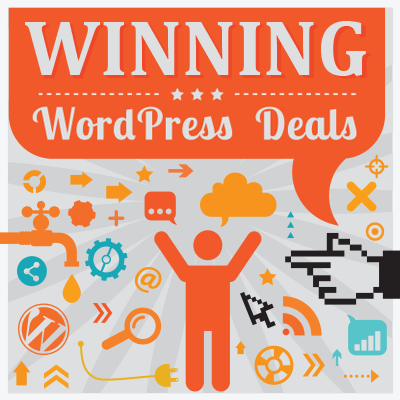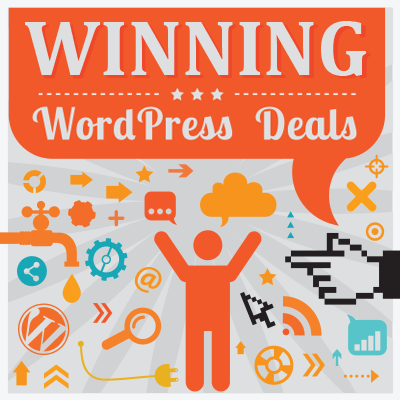 If you're looking for a WordPress form builder plugin, Gravity Forms and WPForms are both popular, powerful and easy-to-use plugins, and are two of the very best options available.
But which one should you choose? That's the question we'll help you to answer below.
Instead of leaving you to trawl the Gravity Forms and WPForms websites to try to get an idea of which plugin is best for you, this comparison will explain the top features of each one, and highlight their main differences, saving you time and effort when it comes to making a decision. We'll also cover the user experiences of each plugin, so you can find the tool that best matches your way of working.
Whatever type of online form you want to add to your website, either WPForms or Gravity Forms should be able to help you to build it, and, by the end of this comparison, you'll know which plugin to choose.
Let's get started…
WPForms vs Gravity Forms Pricing Options
Cost is often an important consideration when choosing a plugin, so, before we get to the main features and user experiences of Gravity Forms and WPForms, here's a quick overview of the pricing options for both tools:
Gravity Forms Pricing Information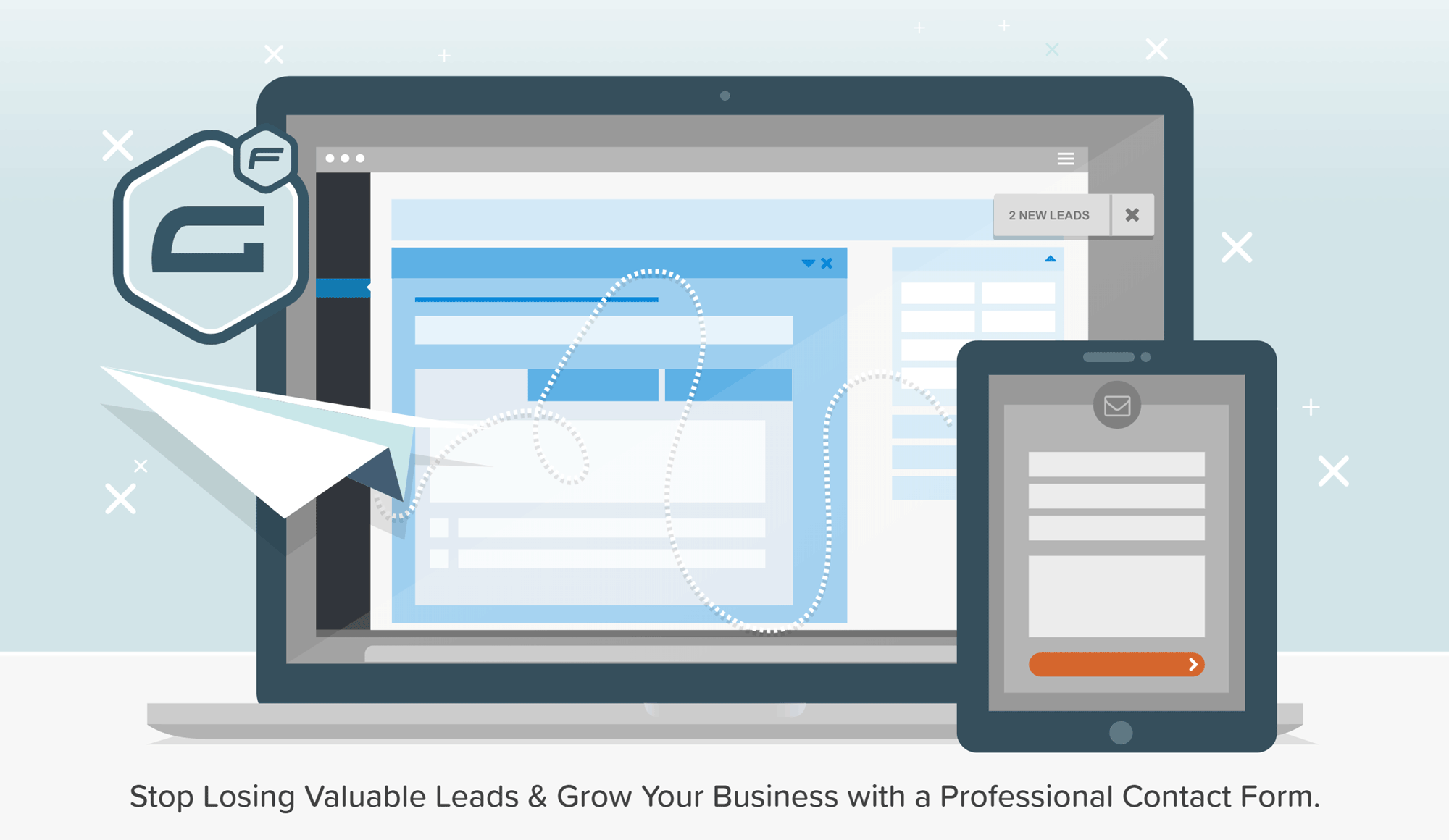 Basic License: $59 for use on one site and access to the Basic add-ons.
Pro License: $159 for use on three sites and access to the Basic and Pro add-ons.
Elite License: $259 for use on unlimited sites and access to the Basic, Pro and Elite add-ons.
We'll cover exactly what features you get access to later on in this comparison. However, as well as the add-ons that are included and the number of sites your license covers, another difference between the Gravity Forms purchase options is that the Elite license includes WordPress Multisite support and access to the Priority support channel, while the two lower tiers do not.
With each license, you get access to plugin updates and support for one year, and you'll need to renew your license annually to retain access to this. There's no discount for license renewals, so expect to pay full price each year. However, there is a 30-day refund policy in place, so you can try Gravity Forms without risk.
WPForms Pricing Information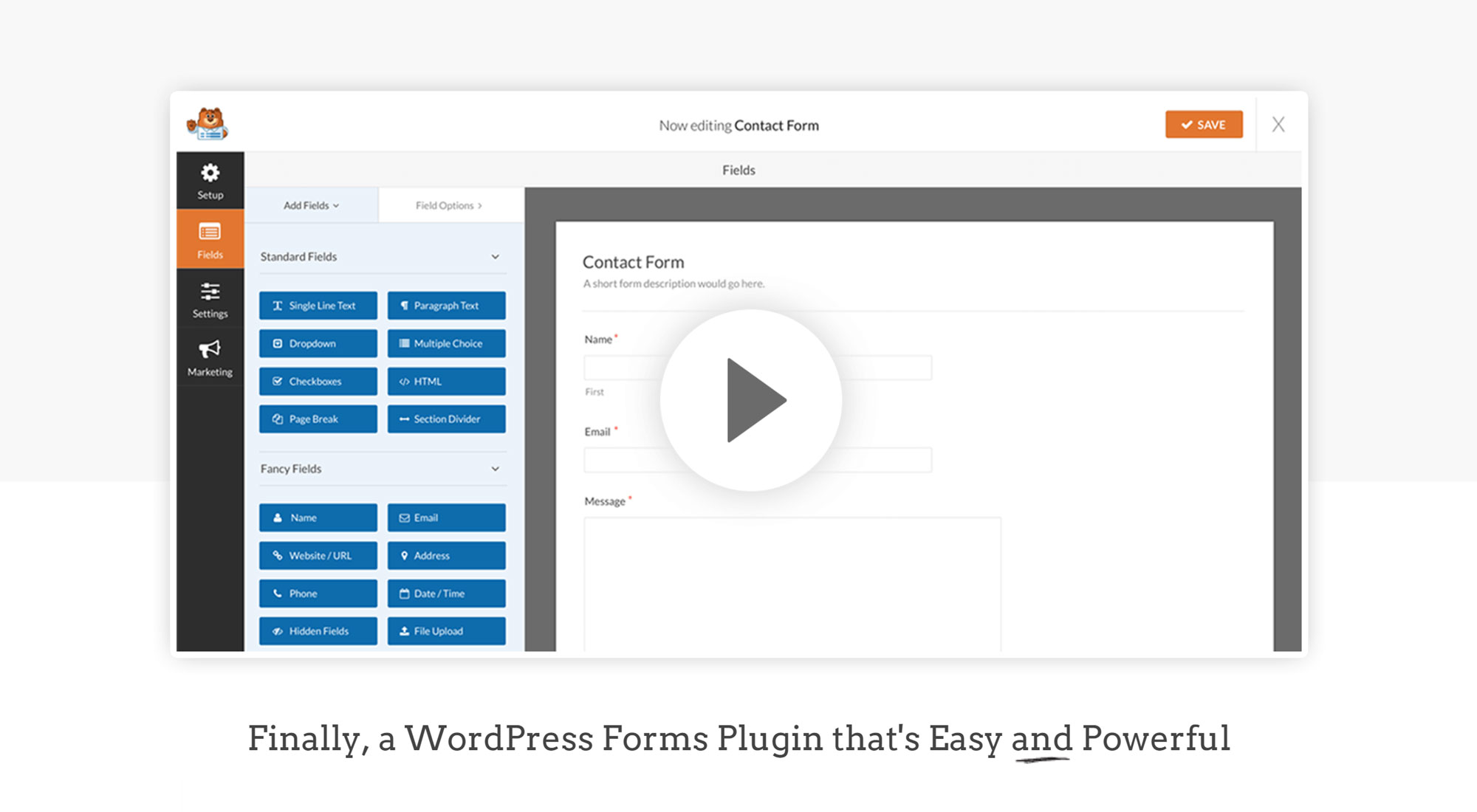 Basic License: $79 for use on one site and Basic set of features.
Plus License: $199 for use on three sites, and Basic and Plus sets of features.
Pro License: $399 for use on 20 sites, and Basic, Plus and Pro sets of features.
Elite License: $599 for use on unlimited sites, and Basic, Plus and Pro sets of features.
Like Gravity Forms, WordPress Multisite support and access to the Premium support channel is reserved for the top-tier WPForms Elite license. Again, like Gravity Forms, you will need to renew your license each year to retain access to plugin updates and support. Although it's only possible to get a full refund after 14 days (compared with the Gravity Forms 30-day period), this does still mean you can try WPForms without risk.
On paper, Gravity Forms is the least expensive option of the two. However, there's more to consider than just the price tag. Features, ease of use, and documentation are all important factors to take into consideration. So, don't make a decision yet. Instead, read on to find out which plugin is the best choice for your website.
It's worth pointing out that there's actually a free version of WPForms available. However, while it provides enough functionality for adding basic forms to your WordPress website, if you're reading this WPForms vs Gravity Forms comparison, you're probably looking for a more powerful tool. So, with that in mind, this plugin comparison will focus on the premium versions of WPForms and Gravity Forms.
Gravity Forms vs WPForms Feature Comparison
Thanks to a wealth of features, Gravity Forms and WPForms are two of the best options for adding a wide range of forms to WordPress websites.
For example, some of the forms you can create with these plugins include 'order' forms, 'survey and poll' forms, 'feedback and suggestion' forms, 'request a quote' forms, 'RSVP' forms, 'donation' forms and 'newsletter signup' forms — to name just a few.
You can also use these forms to allow visitors to your WordPress website to register and create a user account, and also submit content that can be published on your blog.
Now that you know what these plugins can be used for, let's explore exactly what features you get access to, so you can choose the right solution for your website.
Form Fields Types
Both Gravity Forms and WPForms include all of the fields most people would expect to find in a premium form plugin, including single line and paragraph text fields, as well as drop down, multi-select, checkboxes and radio buttons. Therefore, if you want to create basic forms for your WordPress website, both of these tools are more than up to the task.
However, what separates WPForms and Gravity Forms from many of the other options in this category is the additional fields users get access to. For example, some of the more advanced fields available to users of these plugins include:
Email and website fields (both plugins).
Time and date fields (both plugins).
File uploads (both plugins).
Pricing fields with the ability to calculate totals (both plugins).
Content submission fields including post title, categories and featured image (both plugins).
Captcha spam protection integration (both plugins), and custom captcha creation (WPForms).
Ratings, including star, number and other types (WPForms).
Overall, both plugins are well-stocked with form fields — although WPForms does include some that aren't found in Gravity Forms, such as the ratings field. Therefore, if you want to collect feedback from your visitors, WPForms could be the better option.
Form Templates
While Gravity Forms doesn't provide users with any form templates, WPForms includes a good selection of prebuilt forms to get you started. In fact, all WPForms license holders get access to six editable pre-made form templates, including a simple contact form, a 'request a quote' form and a 'billing' or 'order' form.
However, users with the two top-tier Pro or Elite WPForms licenses get access to the form templates add-on pack that includes — at the time of writing — 100 pre-made forms to work with.
As all of the templates are editable, as soon as you've chosen one for your form, it can be customized through the WPForms drag-and-drop builder interface. If you plan to create a range of different forms for your WordPress websites, then having access to the large library of templates provided by WPForms is likely to save you time and effort.
Form Entry Management
As problems can arise that result in form entries failing to be delivered, it's great to see that both WPForms and Gravity Forms will store form entries in your WordPress website database (and also email them to any recipients you've specified).
Because of this, you can easily check what's been submitted through your forms, via the WordPress dashboard. Having access to the entries through the WordPress dashboard is also useful if there are multiple users that need access to this data.
Both plugins let you choose which columns are displayed on the entry screen. However, Gravity Forms gives you a larger selection of columns to choose from.
With WPForms and Gravity Forms, exporting form entries in CSV format for use in apps such as Google Sheets and Excel is very straightforward. With Gravity Forms, you can export form entries between two dates, choose which fields to include in the export and use conditional logic to filter the entries according to your requirements.
The form entry export feature of WPForms is a little less sophisticated, and clicking the Download Export (CSV) button exports all of the entries for the selected form in CSV format — with no option for filtering the entries.
However, you can use Excel, Google Sheets or another compatible app to filter the entries. It's also worth mentioning that, compared with WPForms, more data is provided for each entry in Gravity Forms, such as the user's IP address and agent (browser).
While both plugins offer good form entry management features, if you want to interrogate your data in spreadsheet software, and need access to a wide range of data such as the user IP, Gravity Forms should meet your requirements.
Form Abandonment and Partial Entries
If you want to avoid losing leads, missing out on orders, or forgoing some other type of data you're collecting, WPForms and Gravity forms both have useful features that can help you to recover abandoned forms and partial entries. However, each plugin has a different approach to dealing with users who interact with your forms but, for whatever reason, don't hit the submit button.
When it comes to salvaging abandoned form entries in WPForms, the plugin has the ability to automatically save a form entry if the user moves their mouse cursor outside of the browser viewport, or if they click on a link. As both these actions can signal that a user is about to exit your page or website, WPForms will instantly save the form entry, even if it's incomplete.
With Gravity Forms, the approach is slightly less impressive. Instead of sensing when a user is about to leave your form page, Gravity Forms will save a partial entry if a user tries to submit an entry without completing all of the required fields. Gravity Forms will also save incomplete multipage forms once the user has progressed beyond the first page of the form. A further option is to use the WordPress Heartbeat API to save the form content at regular intervals, although this is not as straightforward as the other options.
One benefit of being able to save a partially completed form is that, provided the user has entered their email address in the form before abandoning it, you'll have the option of getting in touch with them. Furthermore, by combining the abandoned form feature with custom notifications, you could create an email message that's instantly sent out to users when they abandon a form. This message could include a notification that they didn't submit the form or a reminder for them to come back and complete their entry at a later date.
In most cases you'll need the user's email address to make the most of this feature of Gravity Forms and WPForms, so be sure to ask for it near the beginning of the form.
As these are very useful features for anyone who's serious about collecting leads or accepting sales through their website, it shouldn't come as too much of a surprise to learn that the WPForms form abandonment feature and the corresponding Gravity Forms partial entries add-on are only available to users who have purchased the more expensive Pro or Elite licenses for WPForms, or the Elite license for Gravity Forms.
Other Features of Gravity Forms and WPForms
As you can see from the above information, both Gravity Forms and WPForms really are very feature-rich. While the above features should be of interest to most people looking for a good forms plugin, there are also lots of slightly more niche features that are useful, but not a requirement for everyone.
Here's a quick overview of some of those features:
Ability to use conditional logic to control field visibility (both plugins).
Support for creating multipage forms (both plugins).
Form availability limiting and scheduling (both plugins).
Ability to import form data from other plugins (both plugins).
Submit WordPress posts and pages via forms (both plugins).
Create surveys and polls (both plugins).
WordPress user registration and login forms (both plugins).
Geolocation detection (WPForms).
Gutenberg support (both plugins).
Signature field (both plugins).
Offline forms (WPForms).
Form locker (WPForms).
GDPR support (both plugins).
Payment collection options (both plugins).
With so many features available, it's difficult to declare one plugin the best. It really does depend on what type of forms you want to create. To further complicate things, there's a large library of free and premium third-party add-ons available for Gravity Forms that can add even more features to this plugin.
WPForms vs Gravity Forms User Experience
Hopefully, the breakdown of the main features of WPForms and Gravity Forms has given you an idea of what these tools can do, and which one might be right for your project. But, before you make a decision, let's explore the user experiences of both plugins and see how some of those features work in practice, starting with Gravity Forms.
Gravity Forms User Experience
After you've installed and activated Gravity Forms, there's a helpful welcome screen that walks you through the final stages of enabling the plugin. Once those tasks are checked off, it's time to create your first form.
Creating an Online Form with Gravity Forms
Unlike some other WordPress form plugins — such as Contact Form 7 — Gravity Forms doesn't come with any prebuilt forms (neither does WPForms). Contrasting with WPForms, there aren't any form templates either, so it's down to you to create your first form yourself. Thankfully, the Gravity Forms interface makes it very easy to get started.
With Gravity Forms, all of the available fields are displayed on the right of the interface, and adding them to your form is as easy as clicking on them.
Customizing the Form Appearance
Once you've added a few fields to your form, you can rearrange them if needed by dragging and dropping them into place. You can also customize how each field looks and works by clicking on the drop-down menu icon. Different types of fields have different settings, but, generally, you can personalize the field label, define whether the field is required or not, and set a default value.
Depending on what type of field you're working on, you can easily add a confirmation field to ensure your visitors have entered their email correctly, or set a maximum file size and exclude certain file types for the upload field. You can also access the Gravity Forms conditional logic feature in the field settings, and, for example, use this to control the visibility of a field based on the value of another field.
Previewing Your Form
Unlike WPForms, the Gravity Forms builder doesn't give you a live preview of your form while you're working on it. So, if you do want to see how it looks, you must click on the preview button to view the form in a new browser tab.
Unfortunately, the Gravity Forms form preview doesn't apply the formatting of your theme, so, for a true representation of how your form will look to your visitors, you'll need to insert it into a WordPress post or page and then preview it. However, if you're using a well-coded theme, there shouldn't be any surprises when your form goes live.
As well as the standard preview mode — shown in the screenshot above — you can also toggle a grid display to see how your fields are lined up. There's also an option to display the structure of your form, which can also help with any customization work you're carrying out.
Once you're happy with the fields and their order, you can save your work before moving onto the form settings.
Configuring the Form Settings
Through the settings panel, you can configure various properties of your form, including changing the form button text, deciding whether to display a save and continue button or not, and enabling the anti-spam honeypot alternative to the reCAPTCHA field.
Defining Form Entry Submission Confirmations
You can also configure what happens after the user has submitted a form entry, with the options of displaying a custom message, displaying a page from your website, or redirecting the user to a URL of your choice. When creating your confirmation message, you can use the merge tags feature to insert field values, such as the user's name, into the text.
Setting up Form Notifications
Gravity Forms also gives you the ability to create multiple notifications that are triggered when a form entry is submitted. By default, the admin user of the WordPress website is sent a copy of the form entry via email. However, it's possible to create additional notifications that send emails to others, including the user who submitted the form entry, or a member of your team. You can even use the routing feature to send an email notification based on the contents of the form entry.
As covered earlier in this comparison, you can view the Gravity Forms entries in your WordPress dashboard.
If your chosen license includes access to any Gravity Forms add-ons, you can enable these through the relevant page of your WordPress dashboard.
Publishing a Form
Publishing a form created with Gravity Forms on your website couldn't be easier. Simply create a new post or page, or open an existing one for editing. Then click on the Add Form button on the WordPress Editor before choosing which form to insert.
A shortcode will then be inserted into the content, which will be replaced with the corresponding form when the post or page is previewed or published on your website. Thanks to the way shortcodes work, any changes to your forms will be instantly shown to your visitors — without you having to update any posts or pages. There's also a Gravity Forms widget that lets you display your forms in the sidebar or other widget-ready areas of your theme.
As you can see, the Gravity Forms user interface integrates seamlessly into the WordPress dashboard and feels like a core part of your website. The step-by-step process for creating a form and then configuring it is very straightforward with Gravity Forms, making this a plugin that everyone should be able to use with ease.
WPForms User Experience
Once WPForms is up and running on your website, you'll be welcomed to the plugin with an optional video that walks you through the process of creating an online form. If you're new to WordPress or to this type of plugin, then this should be a useful resource to help you get started.
Whether you choose to watch the video or not, the next step in adding an online form to your WordPress website is clicking on the Add New button. As mentioned, neither Gravity Forms nor WPForms come with any prebuilt forms. However, unlike Gravity Forms, WPForms does include a selection of templates to speed up the form creation process.
Also, as covered earlier, as well as the six form templates that come with all WPForms licenses, the top two Pro and Elite licenses also include an add-on with an extra 100 form templates.
Creating a Form
As soon as you hit the Add New button, the WordPress dashboard is replaced in your browser window with the custom WPForms user interface.
Taking the Gravity Forms approach and integrating the plugin interface into the WordPress dashboard is the safer option. However, although creating a custom plugin interface can backfire if poorly implemented, this isn't the case with WPForms.
Instead, the form builder interface is well executed, and the extra space provided by breaking free of the constraints of the WordPress dashboard helps to improve the user experience significantly.
Once you've chosen a template or opted to start with a blank canvas, you can begin adding fields to your form or editing the existing ones. Adding fields to your form is easy. Simply click on a field to insert it into your form, or drag and drop it into place. Once you've clicked on a field you've added to your form, its settings are automatically displayed in the side panel for convenience.
As a good representation of your form is displayed in the WPForms form builder, unlike Gravity Forms, there's no need to preview your form in a new browser tab to see what it will look like when published.
Setting up Form Notifications
If you move to the form settings panel, you can set up the form notifications to define who gets sent an email after a form entry has been submitted. Like Gravity Forms, you can create as many custom notifications as you need with WPForms — including sending an email notification to the site owner and the visitor who completed the form.
Thanks to the use of smart tags, you can easily use data from the form entry to populate certain fields, such as the recipient email address or the name of the user. You can use conditional logic to create even more elaborate notifications, including sending a notification to a certain email address based on the contents of the form.
Defining the Form Entry Submission Confirmations
WPForms gives you the same options for confirming a form entry submission as Gravity Forms, including a custom message, displaying a page on your website, or sending the user to a specific URL.
Also, as with Gravity Forms, you can create multiple confirmation options and then use conditional logic to control which one is used. However, WPForms doesn't give you the ability to personalize the confirmation message with merge or smart tags as you can with Gravity Forms.
Enabling Form Abandonment
If you have the Pro or Elite licenses for WPForms, you also have the option of enabling the form abandonment feature to save partial form entries that a user hasn't submitted.
As covered previously, WPForms is more effective than Gravity Forms at capturing partial entries, thanks to its ability to detect when a user is about to exit your page.
Using the Form Locker Features
Website owners with a Pro or Elite WPForms license can also make use of the form locker features. If this add-on is enabled, then the settings related to restricting access to the forms can be accessed from inside the form builder interface.
Configuring the form locker features is easy, and each method lets you display a custom message to notify users of the form status.
Publishing a Form
When you're ready to publish your form, click on the Embed button to access the shortcode that can be inserted into your WordPress posts and pages to display the form. Alternatively, you can use the Add Form button that the plugin adds to the WordPress Editor to insert any of your forms into your content.
Then, when the post or page is published, the shortcode is replaced with the corresponding form.
Like Gravity Forms, WPForms also provides you with a widget for displaying forms in the sidebar and other areas of your website.
You can also set up any marketing or payment integrations through the form builder interface of WPForms, including a connection with your email marketing service or an online payment processor.
Gravity Forms vs WPForms User Experience Overview
Out of the two plugins, WPForms has the more impressive user experience. Thanks to the custom interface that fills the whole browser window, creating and configuring forms with WPForms is very straightforward.
However, that's not to say that Gravity Forms is difficult to use. In fact, sticking to the WordPress way of doing things — rather than using a custom interface — does make Gravity Forms feel more like a core part of your website, compared with WPForms. Plus, as with WPForms, you still get access to a drag-and-drop interface for creating your forms.
The major difference between the interfaces of the two plugins is that WPForms gives you a live preview of your form on the same screen while you're working, whereas with Gravity Forms you have to press a button to preview your form in a new browser tab. While this can save you a bit of time, it's not a deal breaker as the forms from both plugins are nicely presented. So, whichever plugin you choose, you should have no trouble creating the types of forms you want with either Gravity Forms or WPForms.
Final Thoughts
So, which plugin is best? Gravity Forms or WPForms? Unfortunately, it's not possible to declare an outright winner.
Both plugins are high-quality tools that you can use to create almost any type of form for your WordPress website and collect a wide range of data from your users.
Although WPForms has a more impressive user interface, Gravity Forms is certainly not difficult to use.
If money is no object and you want access to the widest range of features, including a large selection of form templates, then WPForms is probably the best option. However, it really depends on which plugin has the features you need, while also taking into consideration the selection of third-party add-ons available for Gravity Forms.
Once you've identified which plugin has the exact features you need, you won't be disappointed with either option. However, if you don't yet have any specific requirements, and just want the best WordPress form plugin, WPForms is a great all-rounder that should meet your needs going forward.
Used/using either Gravity Forms or WPForms? Thoughts?
All comments are held for moderation. We'll only publish comments that are on topic and adhere to our Commenting Policy.