WinningWP content is free to all. If you make a purchase through referral links on our site, we earn a commission (
learn more
).
Wix vs Squarespace Compared – Which Should You Use? Which is Best?
Wix and Squarespace are two of the most popular website builders around, but what features do they offer? How easy are they to use? How do their pricing plans compare? And what is the best website builder for your unique business needs? In this guide, I'll share my experience testing both Wix and Squarespace, and evaluating their tools for site building, blogging, ecommerce, and more.
There's a lot of ground to cover here and I know your time is limited, so I've created multiple ways for you to get the information you need. You can stick with the summary below, check out the table of contents (below) and navigate to more detailed explanations of the features you're most curious about, or read all the way through for a full understanding of each site builder.
Wix vs Squarespace: In Summary
| | Wix | Squarespace |
| --- | --- | --- |
| Free domain | for one year | |
| SSL Certification | | |
| Storage | Varies based on plan; starts at 500MB | Unlimited on all plans |
| Bandwidth | Varies based on plan; starts at 1GB | Unlimited on all plans |
| Video storage | Varies based on plan; starts at 30 minutes | 30 minutes across all plans |
| Visual editor | | |
| Templates | Over 800 | Over 100 |
| Ecommerce tools | Restricted to Business plans | Restricted to Business plan and above |
| Blogging tools | | |
| SEO tools | | |
| Cost | Starts at $16 a month | Starts at $14 a month |
Wix Pros and Cons
Pros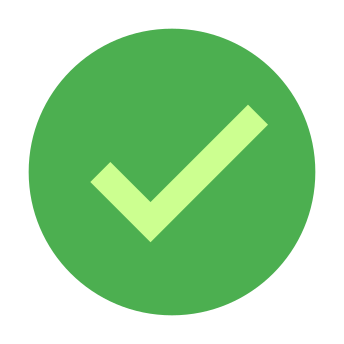 There's a free version (ad-supported) that allows you to experiment with the platform.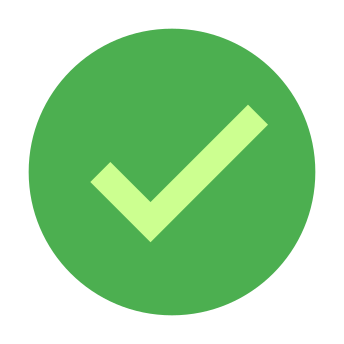 More than 800 templates are available in a huge range of categories.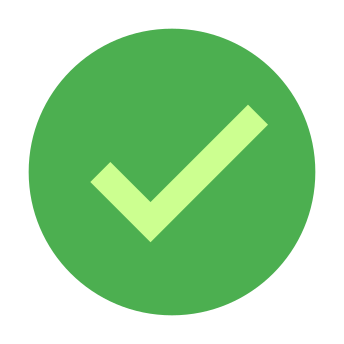 The automated setup process makes it easy to find a suitable template and set up the pages your site needs in minutes.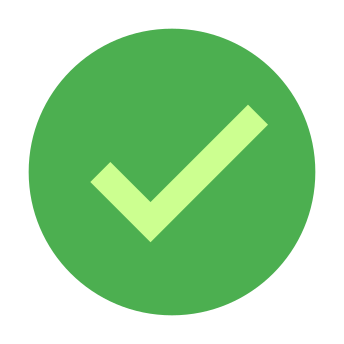 Wix offers built-in email marketing.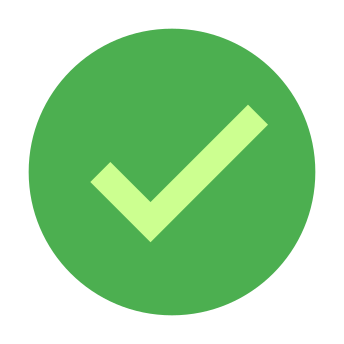 It has high-quality ecommerce tools, including built-in tools for scheduling and selling services, booking hotel reservations, and more.
Cons
Overall mediocre quality of templates means you may have to search for one for a long time.
You can't change a site's template once you've chosen it.
The website builder is slow to load.
The blogging tools are quite limited.
Plans are more expensive than Squarespace plans.
Squarespace Pros and Cons
Pros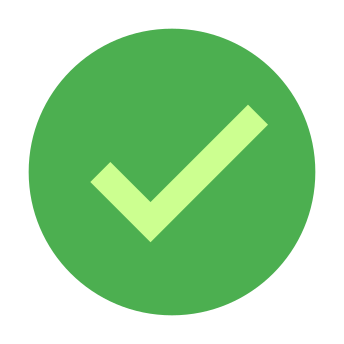 The templates are all of excellent quality.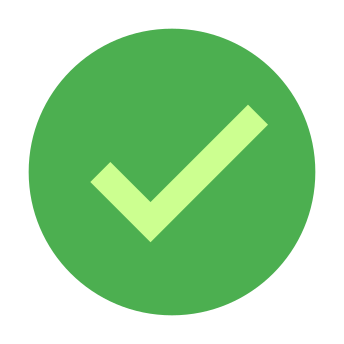 The site builder loads quickly and offers a wider range of customization options.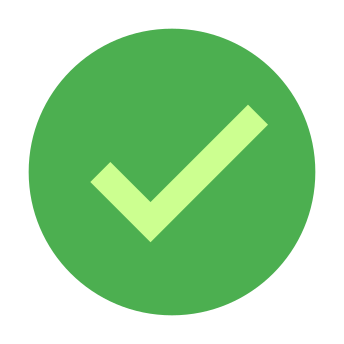 You can change your site template at any time.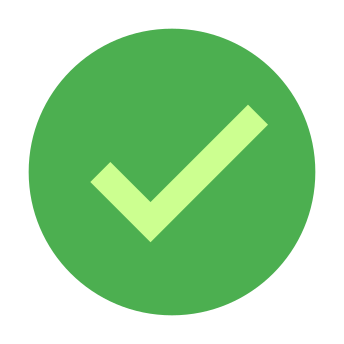 High-quality ecommerce tools for selling physical and digital products.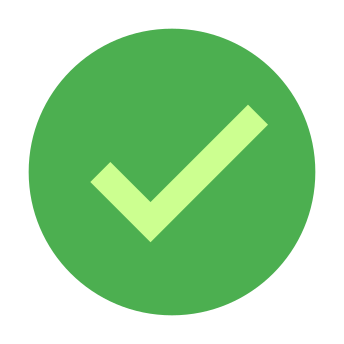 Excellent pricing.
Cons
There are a limited number of templates available.
Email marketing is only available through a paid extension.
Tools for scheduling services, hotel booking, and so on are only available through paid extensions.
Category Roundup
| Category | Wix | Squarespace |
| --- | --- | --- |
| Features | | |
| Site building tools | | |
| Blogging tools | | |
| Email marketing tools | | |
| Add-ons and integrations | | |
| Pricing | | |
| Overall | | |
All in all, Squarespace is the winner, but Wix also has some great features, especially for specialty businesses such as hotels.
Wix vs Squarespace: The Competition
Features
Note that this list focuses on the lowest-cost plan available from each platform that doesn't rely on ad support: The Combo plan for Wix and the Personal plan for Squarespace. Features restricted to higher-cost plans are marked with an asterisk. If you're interested in learning more about Wix's free plan or the full details of the paid plans on either platform, skip ahead to the pricing section.
| Wix | Squarespace |
| --- | --- |
| Variable bandwidth starting at 2GB | Unlimited bandwidth on all plans |
| Variable storage starting at 3MB | Unlimited bandwidth on all plans |
| Drag-and-drop site builder | Drag-and-drop site builder |
| Free custom domain for the first year. | Free domain |
| SSL certification | SSL certification |
| Video storage, starting at 30 minutes | 30 minutes of video storage on all plans |
| Blogging tools | Blogging tools |
| SEO tools | SEO tools |
| Basic website metrics | Basic website metrics |
| Built-in email marketing | Built-in email marketing |
| Ecommerce tools* | Ecommerce tools* |
| Online bookings platform* | Online bookings are only through a premium add-on |
| Ticket & event management* | Event management is only through a premium add-on |
| Hotel reservation management* | Reservations are only available through a premium add-on |
| Specialized management tools for fitness pros* | Specialized management tools for fitness pros |
| Video and audio streaming* | Video and audio streaming |
| Squarespace Video Studio app | Squarespace Video Studio app* |
| Professional email through Google must be purchased separately | Professional email through Google* |
| Merchandising tools* | Merchandising tools* |
| Complete CSS and Javascript customization* | Complete CSS and Javascript customization* |
The Winner
When it comes to features, Wix is the winner for a couple of reasons. First, there's the ability to access some level of email marketing on all plans, including the free plan. Second, tools such as ticket & event management are built right into the higher-tier hosting plans, whereas Squarespace sells similar tools as separate subscriptions.
Site Building
Setup — Wix
Before you can build a site with Wix, you'll need to create an account. You can then use this account to create as many Wix sites as you want, but you'll need to upgrade each site separately to access premium features.
When you start building your first site, Wix will ask about the purpose of your site. This kind of setup question is a common way for site builders to collect data about sites on their platforms, but Wix actually uses it in a practical way, recommending tools to install based on what you chose. For example, these are the recommendations I got when I selected 'Online Store':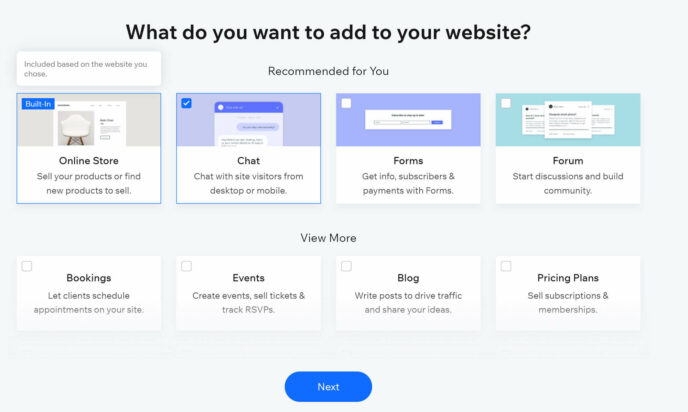 Next, you'll be asked to choose between building the site yourself or letting an AI do it. I tested the AI web designer, which asks for your business's basic information, suggests templates and pages for your site, and generates something like this: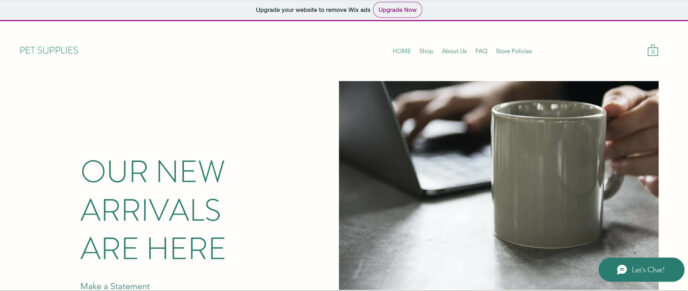 This site obviously needs a lot of work to make it reflect a 'Pet Supplies' brand, but this process does take a lot of the hassle out of making a site. There also isn't a comparative option on Squarespace, making this one place where Wix pulls ahead.
On the other hand, if you want to look at all of the templates before you make a decision, you'll want to build your site from scratch. And, since you can't change your template after you've chosen it, this saves you from needing to build a site twice.
As soon as your template is chosen, you'll be able to upgrade your site by clicking on the 'Upgrade Now' button at the top of the editor or preview area. This will take you to a page where you can choose your plan. I recommend doing this right away, so you can access all of the features you'll be using from the outset.
Setup — Squarespace
When you sign up for Squarespace, the first thing you're asked to do is choose a template. You can filter your search based on template topics or the type of site functionality you're looking for. Note that, unlike with Wix, you'll be able to change your template later on, so you don't need to worry about locking yourself into something.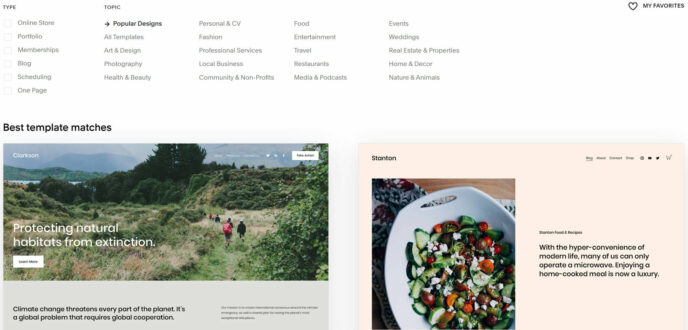 Once you've chosen a template, you'll be asked to create an account with either your email address and a password, or with a Google or Facebook account. Signing up will take you to the Squarespace editor. From here, click the 'Subscribe' button at the bottom of the page and you'll be taken to a page where you can choose your plan.
Template Quality — Wix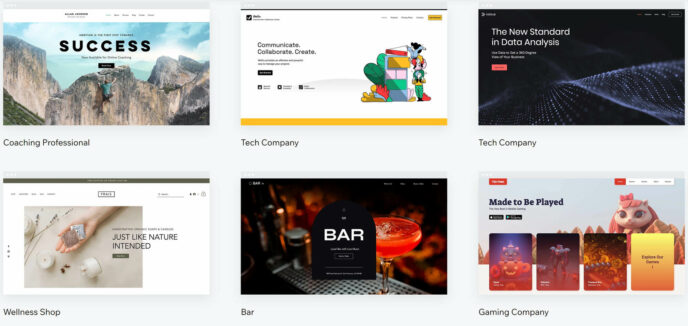 Wix offers an impressive library of more than 800 templates, but the quality of these templates varies widely. The search system is also less advanced, with only a handful of filters based on different site topics. This means you can spend a long time searching before you find a template you like.
💡 Want to see Wix templates in action? Check out our list of examples of websites using Wix!
Template Quality — Squarespace
Squarespace only has 110 templates, but what it lacks in quantity, it makes up for in quality. You won't find a single mediocre template on this platform, and the sophisticated search filters make it easy to find exactly what you're looking for.
Site Builder — Wix
The next thing I looked at was the Wix ADI site builder.
The first time you open this after buying a premium plan, Wix will need to add the premium features you've unlocked, so it'll take several minutes to load. Once it does, you'll notice several new pages in the sidebar. I also found myself on the 'Book Online' page.
Luckily, Wix only needs to set up most of these things once. However, I have noticed that the Wix editor takes a minute or two to load, even when it's not unpacking a whole bunch of new features. This may be a minor annoyance for some, but to me this is a major strike against Wix.
Once the editor has loaded, though, it's smooth sailing. Specialized content modules/blocks can hold a wide range of content types, and drag-and-drop technology makes it easy to move them. You can also edit any element on the page by hovering your mouse over it, then clicking on the edit button, and you can switch pages at any time by simply clicking the menu link for the page you want to edit next.
You'll also notice a 'Design' button that appears when you select a block. Clicking on this will open a sidebar menu with different layouts for the selected block.
The menu across the top contains a series of dropdown menus for different ways to update your site: Add, Design and Manage. You can use the 'Design' options to change the colors and fonts of your site.
Still, the options here are pretty limited. You can't adjust the size of the content modules or add new ones. To do that, you'll need to click the 'Go To Editor' tab on the side, which opens the grid-based Wix editor.
This editor offers a more streamlined editing experience, with almost all of the editing options listed in the sidebar rather than being split across two menus. You'll also find more customization options in this editor, including the ability to add new content modules and change the size of existing modules.
Unfortunately, this editor also takes a minute or two to load. There's good news here, though: Once you've started using it, you can make this editor your default.
All in all, Wix offers decent site-building tools, but they take an unreasonably long time to load and don't offer as many options for customization as I'd hoped.
Site Builder — Squarespace
There are two parts to the Squarespace editor. In the first area, you'll see a front-end view of your homepage, along with a sidebar on the left. The links in the sidebar open menus where you can customize various settings:
Pages: This menu lets you switch the page you're viewing, add new pages and organize them into folders. Folders will appear as top-level menu items, and any page sorted into a folder will automatically be added to a sub-menu. You can also reorder pages by dragging them to a different spot on the list.
Design: This area lets you modify Site Styles (colors, fonts and other site-wide appearance settings), the browser icon displayed for your site, and key pages, such as your 404 page.
Commerce: If you have a Business or Commerce plan, you'll be able to adjust various ecommerce settings here.
Marketing: This area is where you can access your SEO tools and location management, as well as any premium marketing features or extensions you've paid for. Note that the premium features will be listed regardless of the plan you're on, but you won't be able to use them without upgrading your plan. Clicking 'Email Marketing' also takes you to a wholly new editor.
Scheduling: This opens a scheduling extension; you'll get a 14-day free trial, but you'll have to pay $14/month after that to keep using the scheduling tool.
Analytics: You can watch your stats change in real-time and access important information about your site traffic. How robust this area is will depend on the plan you're using.
Settings: This menu lets you edit your site availability, language & region and permissions. You can also connect your site to your social profiles and add extensions here.
I like how straightforward it is to access these settings, but the inclusion of features you don't necessarily have can make the whole thing feel cluttered.
What did throw me off a little was the fact you can't edit the content modules on your site here. Instead, you need to click the 'Edit' button at the top of your site preview, which opens the page editor — a proper front-end editor where you can view your site exactly as your visitors do.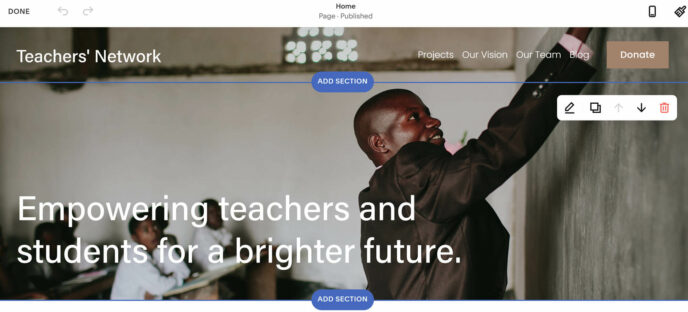 There's no sidebar in this editor, so you'll need to click on the 'Add Section' buttons that appear when you hover over an existing content block. You can also drag and drop existing content modules to new places on the site, or edit modules by clicking on the pencil icon that shows up when you hover over a piece of content.
All in all, while I kind of wish the two editing areas were integrated into one, the Squarespace website builder is fairly easy to use and offers significant customization opportunities.
Site Building: The Winner
| Feature | Wix | Squarespace |
| --- | --- | --- |
| Setup | | |
| Templates | | |
| Site builder | | |
Choosing the winner here is tough, as both site builders are fairly straightforward to use and allow you to customize many different aspects of your site without a line of code. Still, I ended up being slightly in favor of the Squarespace editor, mostly because the Wix editor simply took too long to load. Squarespace is also slightly faster to set up and its templates are higher quality.
Blogging Tools
Wix
Blogging is an optional addition to your core Wix site. If you didn't install it during setup, you'll need to add it. This can be done in the Wix editor, which is also the best place to modify what your blog looks like. Simply click on the icon that looks like the head of a fountain pen and you'll be prompted to enable blogging on your site.
Once it's set up, you can open your blog in the editor by clicking on the fountain pen icon and choosing 'Blog Pages — Blog'. This will show you what your blog looks like, which defaults to a vertical list format with an image and excerpt for each post. You can add 'Blog Elements' to this page to change its appearance.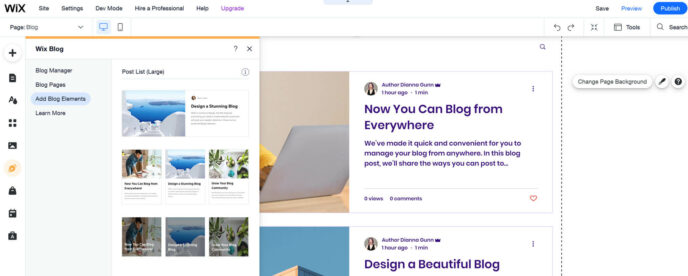 You can technically also add blog posts in this area by choosing 'Blog Manage — Create a Post', but this just opens a slow-loading version of the site dashboard, so it's easier to write posts from the dashboard by going to 'Blog — Draft' and clicking 'Create New Post'.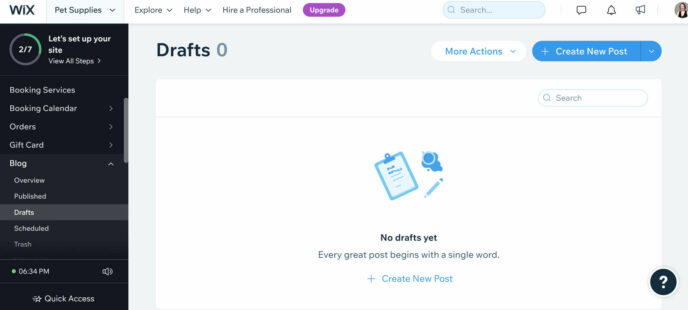 The post editor is a cross between a rich text editor and a block editor, with paragraph formatting options across the top and blocks accessible through the sidebar. You can also edit the post's SEO information and the image/text grabbed by Facebook and Pinterest.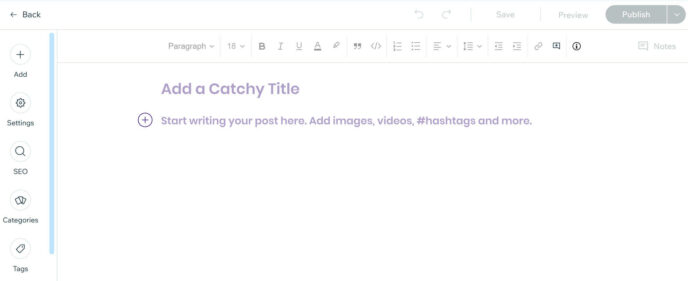 Unfortunately, the blocks available in this editor are pretty limited. There are no layout/column blocks, and there are no blocks for embedding posts from popular sites such as Facebook or Twitter. There's a gallery block for images, but there's no slider option. If you want more advanced formatting on your posts, you'll have to do it manually. For example, if you want an image to appear beside a block of text, you'll need to manually adjust the size of that image, and then add text to the area beside it.
All in all, the Wix blogging tool is easy to use and offers everything you need to create an effective blog post, but the tools are quite basic.
Squarespace
The Squarespace blogging area is easily accessed through the editor by selecting 'Pages — Blog', and the main blog page can be edited like any other page. There are a few different layout options, with the page set to 'Basic Grid' by default.

Clicking on the gear symbol in the blog menu opens a page where you can edit a variety of settings related to the overall experience of your blog, including the blog name, URL and SEO description. In most instances, you'll only want to edit the SEO description, but it's nice to have more options.
To add a post, click the '+' icon in the blog menu. This opens a visual editor that looks pretty similar to the Wix blog editor without the sidebar: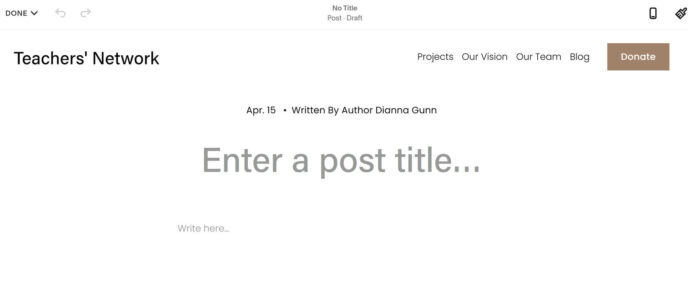 The Squarespace editor is pretty similar in terms of usage, too. You can click on the 'Write here…' and start typing right away. When you hover your mouse over a section of the post, you'll get the option to add blocks.
There are a couple of major differences, though. The first is that the Squarespace editor has a larger range of content blocks, including more social media blocks. Unfortunately, this editor also doesn't have a lot of layout blocks, so, if you want things such as columns, you'll have to create them yourself. This is a bit of a disappointment considering how layout-focused the blocks in the main editor are.
The other thing I noticed, or more accurately didn't notice, was anywhere to change SEO details. I ended up looking this up, and it turns out these settings are accessed through the Blog menu in the editor's sidebar. This seems unnecessarily complicated, but it isn't a major drawback.
All in all, the Squarespace editor is pretty flexible and, apart from the placement of the SEO tools, pretty straightforward.
The Winner
This was another area where it was hard to choose. Wix's blogging tools are easier to use, but Squarespace is more versatile. I found myself falling slightly on the side of Squarespace thanks to the additional content blocks, but someone less accustomed to building websites may prefer the ease offered by Wix.
Email Marketing Tools
Wix
Wix's email marketing tools are easily accessed by going to the site dashboard and choosing 'Marketing — Email Marketing' from the sidebar menu. This opens the Wix email editor, which uses the same drag-and-drop tech as the main site editor. Everything is easy to use and there are a variety of blocks available, as well as color themes that can be applied to your entire email.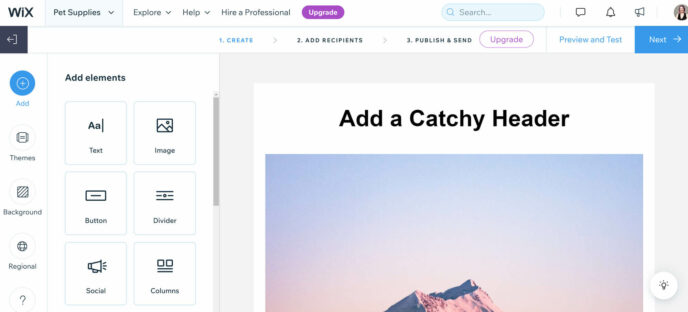 Unfortunately, the capabilities of this email marketing tool are pretty limited. There are no audience segmentation tools or email templates. Automation is available, but you need to access it separately through the 'Automations' area of the dashboard and you can only set up two automations without upgrading to a paid email plan.
Those aren't the only limitations, either. You can only publish three campaigns and send a total of 5,000 emails a month. If you want more, you'll need to pay, with Wix email plans starting at $10 a month for 9,500 emails.
All in all, I wasn't impressed by the Wix email marketing tools, but it was nice to have them built into the site builder.
Squarespace
When you start a Squarespace site, you get access to a free trial of its email marketing program, which can be accessed through the 'Marketing' sidebar menu. The first thing you'll notice is Squarespace offers email templates, and they're pretty high quality:

The email editor is also high quality. There are extensive customization options for each block and everything works similarly to the site editor, so, once you've figured that out, the email system is a breeze. I also liked the option to quickly change a template's colors to match your site's colors.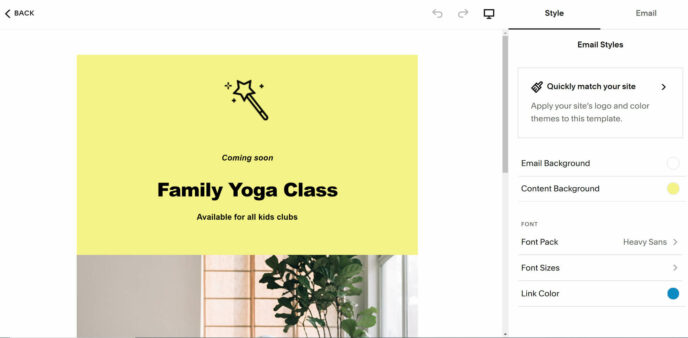 Squarespace also makes it easy to schedule email campaigns and create automations, although you won't be able to test out the automation with the free trial.
All of this makes the Squarespace email extension a pleasure to use. Unfortunately, it's more expensive than Wix: The $10-a-month plan only buys you 5,000 emails a month and you'll have to pay $24 a month if you want to send more.
The Winner
There are a few things to consider here. Wix offers a free plan, which is a nice bonus for businesses just starting out, and the Basic paid plan offers more emails than you'll get with the corresponding Squarespace plan, so, if affordability is your main concern, Wix is the better choice.
On the other hand, the Squarespace email tools are easier to use and have more features. If you're not too concerned about cost, Squarespace is a better choice.
However, if I'm honest, I found both of these options disappointing. The lack of segmentation and A/B testing limits your ability to maximize your email campaigns, and even the Squarespace templates are less impressive than what you'd get with a separate email marketing service.
Ecommerce Features
Wix
One of the most notable things about Wix is the sheer number of monetization features available on the Business plans. There are tools for selling digital and physical products, hotel reservations, appointments for services, and more, all built right into the lowest-cost Business plan.
These features are also pretty easy to use. You can access them from the sidebar of your site dashboard and they come with mockups, so you can see what each type of sales page looks like. You can even edit these directly to create your first few products or booking options.

One thing I really liked about Wix's ecommerce tools is the number of options available for things such as inventory management and marketing. In terms of inventory, Wix tracks the quantity of products so you know when you're running low and has a customer request option that you can enable to find out what products your customers want more of. There's also a 'find products to sell' area for businesses that want to start dropshipping.
In terms of marketing, Wix offers two main ecommerce marketing tools: Gift cards and abandoned cart recovery emails. These are easy to set up, and Wix also tracks the success of each promotion.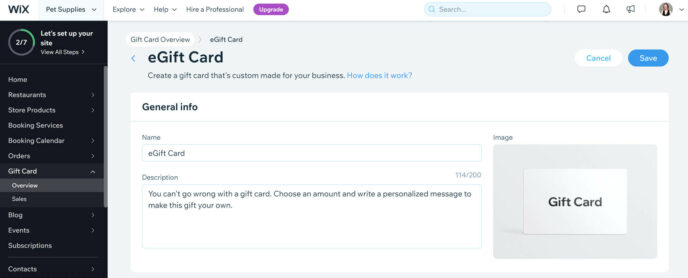 Squarespace
The 'Commerce' area of the Squarespace site builder offers a wide range of features for businesses looking to sell physical and digital products. A checklist guides you through the basic steps of setting up your site, and everything is pretty straightforward despite a lack of demo products. You can also import products from Etsy in just a couple of clicks.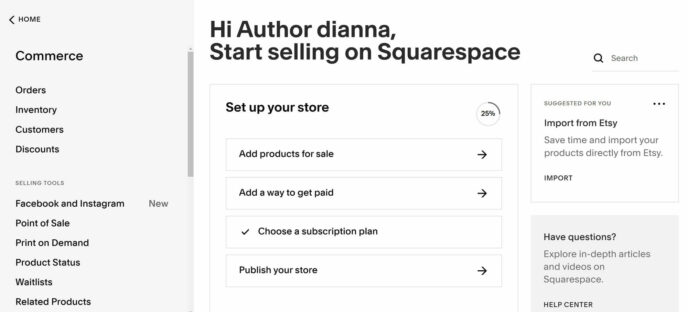 There are also some notable features available here, including basic customer relationship management (CRM) tools, the ability to connect your store to Print on Demand services and easily sell designs, and review collection tools. There are also helpful inventory management tools such as product status markers, waitlists and low stock notifications.
Unfortunately, Squarespace's main ecommerce area doesn't come with the option to make reservations or schedule appointments. If you want to offer scheduled services, you'll need to add the Scheduling extension, which starts at $15 a month.
The Winner
The winner here depends on what you want to sell. If that's products or unscheduled services, Squarespace is the best option because it offers more inventory management and CRM tools. On the other hand, if you want people to be able to book appointments or make reservations on your site, you'll want to choose Wix to gain direct access to these tools without making any additional payments.
Add-ons and Integrations
Wix
Wix offers more than 250 add-ons through its App Marketplace. Several are in-house apps built by Wix to help you to expand the functionality of your site with tools such as signup forms, live chat and photo albums. Others are third-party apps that either add new tools to your site or integrate it with existing tools such as Google Ads.
The cost of these add-ons varies wildly. Many have some sort of free plan, while others are paid subscriptions costing as much as $130 a month. Others are 'free to install', which means you can install them on any plan but actual usage is limited to sites on specific paid plans.
Squarespace
Squarespace offers a variety of in-house extensions for things such as email and social media marketing, ecommerce and shipping management, scheduling and reservations, accounting, and customer service. Most of these are paid extensions with monthly subscriptions.
There are also several dozen Squarespace integrations with things such as payment processing tools, social media networks, and advertising tools. Some of these are available on all plans, but most of the integrations geared towards sales and advertising are limited to plans at the Business level or higher.
The Winner
The winner here is definitely Wix. Wix offers a wider range of tools and the listings on the app market make it easy to see what each one costs. You'll also find that there are more free add-ons/integrations for Wix, whereas Squarespace extensions almost all come with additional subscription fees.
Pricing
Wix
The Wix pricing model is somewhat complicated. There's the free plan, which only has 500MB of storage, doesn't include a domain name and publishes Wix ads on your site. And then there are two tiers of paid plans:
Website Plans
These plans are ideal for hobby sites, professional portfolios, and other sites where products and/or services won't be sold directly. Note that all Wix plans include a free domain for one year and SSL certification on an ongoing basis.
| Plan | Storage | Bandwidth | Video storage | Ecommerce | Cost |
| --- | --- | --- | --- | --- | --- |
| Combo | 2GB | Unmetered | 30 minutes | No | $16 a month |
| Unlimited | 5GB | Unmetered | 1 hour | No | $22 a month |
| Pro | 50GB | Unmetered | 2 hours | No | $27 a month |
| VIP | 100GB | Unmetered | 5 hours | No | $45 a month |
Business Plans
These plans are designed for businesses that plan to sell products and/or services directly from their websites. Like the personal plans, all Wix Business plans include a free domain for the first year and ongoing SSL certification. It's also worth noting that Wix does not charge separate transaction fees, regardless of your plan level.
| Plan | Storage | Bandwidth | Video storage | Ecommerce | Cost |
| --- | --- | --- | --- | --- | --- |
| Business Basic | 50GB | Unlimited | 5 hours | Basic; includes the ability to create hotel reservations, online booking, restaurant reservations, and tools for fitness pros. | $27 a month, billed annually |
| Business Unlimited | 100GB | Unlimited | 10 hours | More advanced, with automated sales tax on up to a hundred transactions a month, dropshipping of up to 250 products, and the ability to collect and display up to a thousand reviews. | $32 a month, billed annually |
| Business VIP | Unlimited | Unlimited | Unlimited | Yes, with automated sales tax on up to 500 transactions a month, plus unlimited dropshipping and the ability to collect and display up to 3,000 reviews. | $59 a month, billed annually |
You can see more details on the Wix pricing page.
Squarespace
Note that all Squarespace plans include a free domain and SSL certification.
| Plan | Storage | Bandwidth | Video Storage | Ecommerce | Cost |
| --- | --- | --- | --- | --- | --- |
| Personal | Unlimited | Unlimited | 30 minutes | No. | $14 a month, billed annually |
| Business | Unlimited | Unlimited | 30 minutes | Basic, with 3% transaction fees. | $23 a month, billed annually |
| Basic Commerce | Unlimited | Unlimited | 30 minutes | Advanced; no transaction fees, plus customer accounts, product reviews and advanced analytics. | $27 a month, billed annually |
| Advanced Commerce | Unlimited | Unlimited | 30 minutes | Advanced; includes abandoned cart recovery, paid subscriptions, and advanced shipping and discounts. | $49 a month, billed annually |
You can see the full details on the Squarespace pricing page.
The Winner
This depends on the type of business you're running. For professional portfolios and product-based ecommerce stores, Squarespace is the more affordable option. The plans cost slightly less than Wix plans with similar functionality and the unlimited storage means you don't have to worry about your site getting too big for your plan.
However, the core ecommerce functionality of Wix allows you to sell scheduled services, let customers book reservations at a restaurant or hotel, or run an online fitness training business. This allows certain types of businesses to save money by choosing Wix, since you'd need at least one paid extension to do any of these things with Squarespace.
Wix vs Squarespace: The Verdict
So, which is the better site builder? Well, it depends on what your goals are, but before we get into the specifics, let's do a quick overview of the winner in each category:
Features: Wix, thanks to the built-in email marketing and the inclusion of specialized sales features for businesses such as hotels and restaurants.
Site building: Squarespace wins this one thanks to the faster loading speeds and the quality of the templates available.
Blogging tools: This one depends on how comfortable you are learning new tech. I prefer Squarespace, but users who aren't as comfortable learning new software may prefer Wix.
Email marketing: For users who don't want to spend extra money, Wix is the winner because you can send a small number of email campaigns for free every month. However, the Squarespace email extension offers more features.
Ecommerce features: Businesses selling products and unscheduled services will find Squarespace easier to use and more versatile in terms of marketing options, though the lack of abandoned cart recovery on lower-tier plans is notable. Hotels, restaurants and other businesses that require customers to set up appointments/reservations will be pleased to find tools for this built right into Wix.
Add-ons and integrations: Wix offers significantly more add-ons and integrations, including a greater number of free integrations.
Pricing: For freelance professionals and regular ecommerce stores, Squarespace is more affordable. However, if you need specialized tools, such as the ability to set up reservations, Wix is the more cost-effective choice. Small businesses can also save money with Wix by using the free email marketing tools.
All in all, these two site builders are on pretty even footing. The difference is less about what's better and more about what type of user each tool is most suited to.
Wix is ideal for businesses that want to offer a wide range of products and services and/or run paid events. Wix is also the better option if you tend to struggle when learning new software, as most of the tools are easier to use than their Squarespace counterparts.
Squarespace is the best option for professionals who want to create an online portfolio or businesses that want to sell regular products and unscheduled services. The templates are sleek and the editing, email and ecommerce tools are all more flexible than their Wix counterparts. Squarespace can also be the more affordable option, depending on the extensions you need.
💡 Still unsure if either of these website builders is right for you? Check out our guide to the best Wix alternatives.
Wix vs Squarespace FAQ
What is the difference between unmetered bandwidth and unlimited bandwidth?
'Unmetered' bandwidth means there's no limit on the amount of data transferred each month, but there is typically a limit on how fast data is transferred.

'Unlimited' bandwidth, on the other hand, doesn't limit the amount of data transferred each month or the speed they're transferred at.
Why is video storage listed separately from regular storage?
Video hosting hogs bandwidth, impacting the overall performance of a hosting server, so specialized video servers are used to mitigate this impact. These servers are costly, so many hosts only offer video hosting on specialized plans. Squarespace and Wix are unusual in that they both offer some level of video hosting on all plans.
Is the free version of Wix any good?
The free version of Wix is great for testing out the website builder and can be effective for a small hobby site. However, these sites use subdomains and have ads placed on them, so this isn't a good option for a professional portfolio or business site.
Is Wix or Squarespace easier to use?
Overall, Wix is somewhat easier to use than Squarespace (but both are really very easy to use).
Is Wix or Squarespace better for blogging?
Squarespace offers a wider variety of blocks and other blogging tools, making it the ideal choice for a blog-focused site.
How secure are Wix and Squarespace?
Both Wix and Squarespace use SSL certification to secure all sites built on their platforms — plus both have a range of other security features too. Essentially: Both are very secure.
How do Wix and Squarespace compare with WordPress?
We actually have an entire blog post dedicated to this — click here to have a read!
Related Reading:
Used/using either of these two platforms? Thoughts on each?
All comments are held for moderation. We'll only publish comments that are on topic and adhere to our Commenting Policy.