Avada, X Theme, or Enfold – The Three Most Popular Multipurpose WordPress Themes on ThemeForest: Compared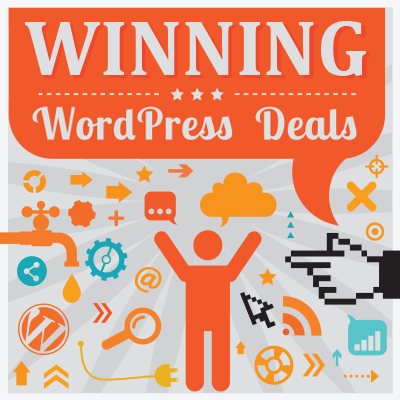 Avada, X, and Enfold are the three most popular WordPress themes on ThemeForest — by far the largest WordPress theme marketplace in existence. Between them, they've racked up 531,687 sales (at the time of writing), which translates to about $25 million in revenue (not factoring in discounts and other promotions).
These are powerful and popular multipurpose WordPress themes that can be used to create almost any type of website. However, with seemingly never-ending feature lists and countless positive reviews for each theme, how do you know which one to choose?
In this article, we'll be comparing these three themes to give you a better idea of what each has to offer, and see if Avada, X, or Enfold is the right one for your project.
Avada, X, or Enfold?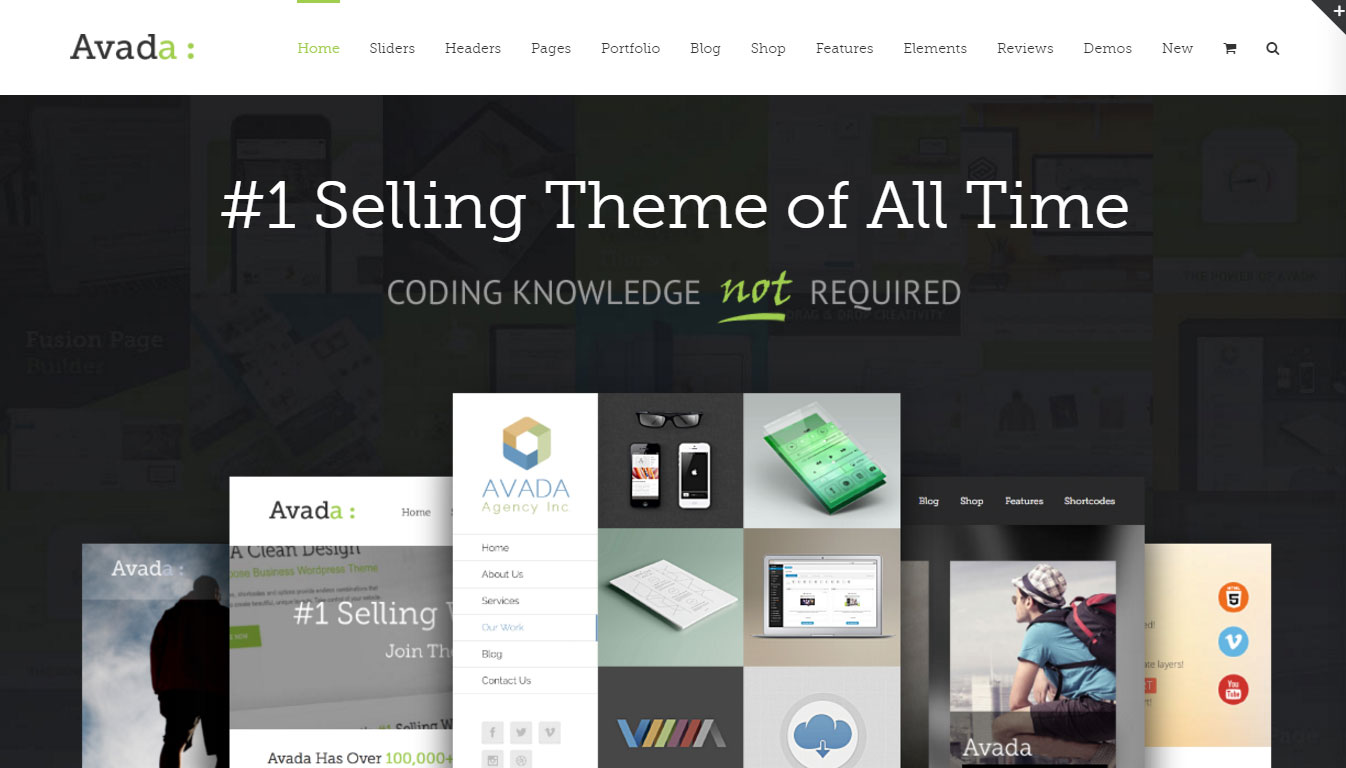 If you're looking for a powerful theme that's packed with demos and gives you the ability to customize every aspect of your WordPress website, then any one of these three themes should provide you with everything you need.
However, they do have some differences, and we'll explore those in this comparison.
Website Demos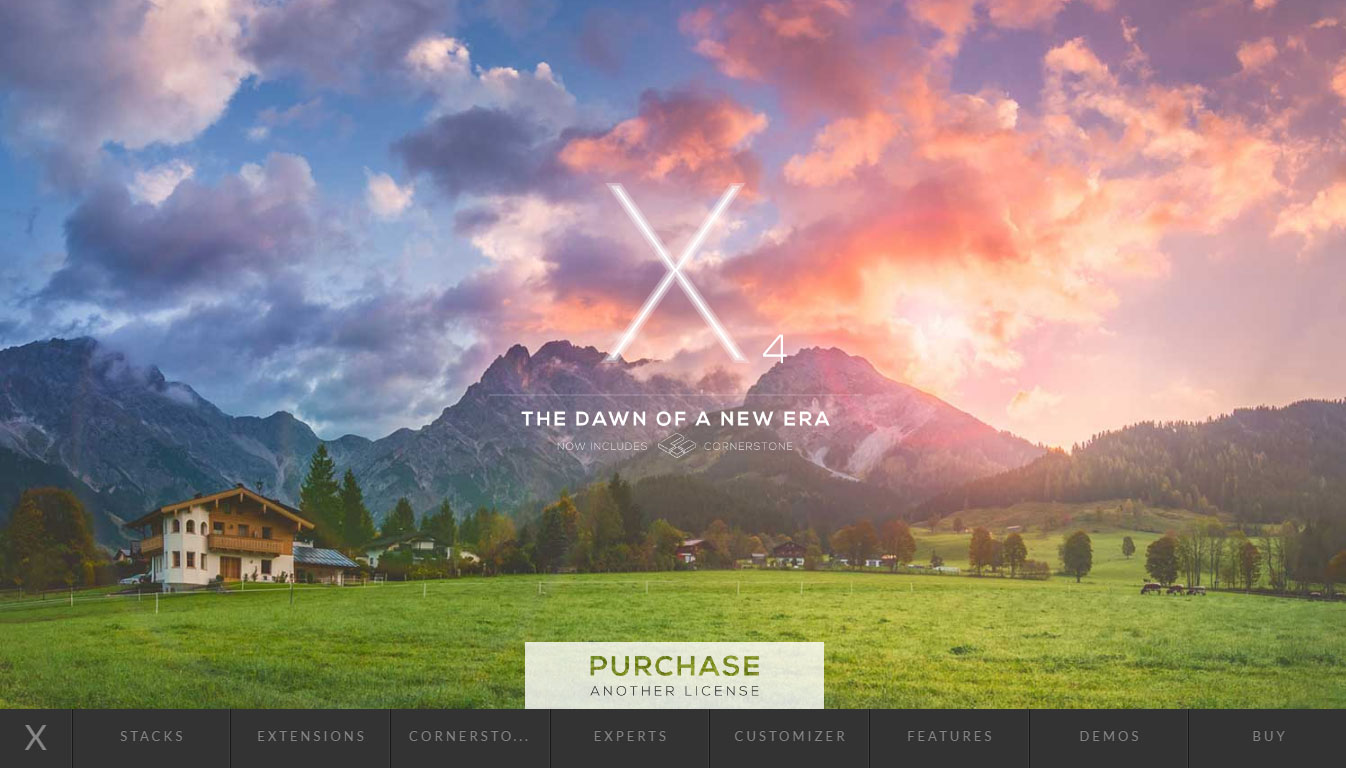 To help you create as many different types of websites as possible, each theme features lots of prebuilt demos. These demos can be imported into your WordPress website in just a few clicks, giving you a solid foundation for your own content and saving you valuable time.
When it comes to the type of demos you'll find with these three best-selling WordPress themes, almost any type of project you can think of is covered, including eCommerce stores, agency websites, service portfolios, health and fitness designs, blogging templates, and more.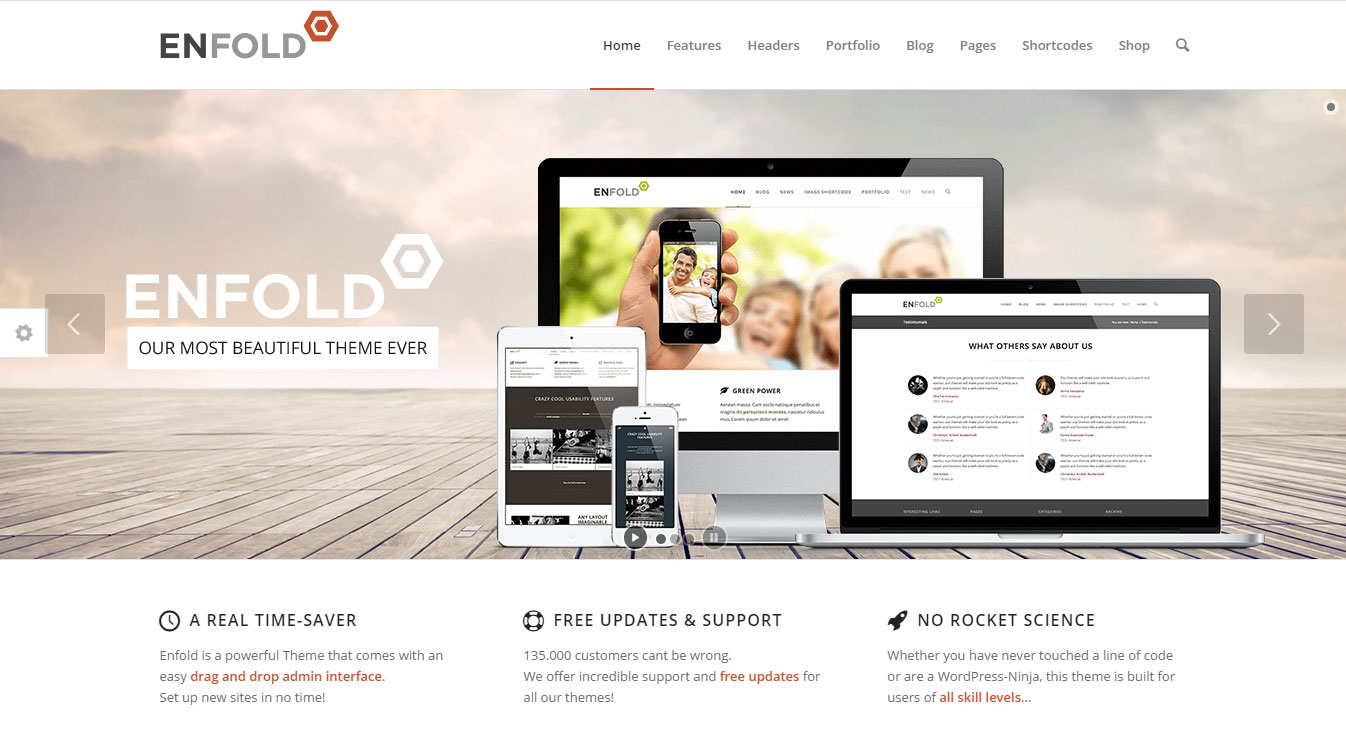 None of these themes are lacking when it comes to demos; in purely numeric terms, it breaks down like this:
However, when it comes to theme demos, quality is more important than quantity, and establishing which theme has a demo to match the type of website you're building will play a large part in determining the best option for you.
Each of these themes includes a varied selection of website demos with their own distinct, high-quality designs. If you can find a demo that suits the type of website you're building, that's great. If not, don't worry — as we'll soon see, these themes have much more to offer than just prebuilt templates.
Page Builder Tools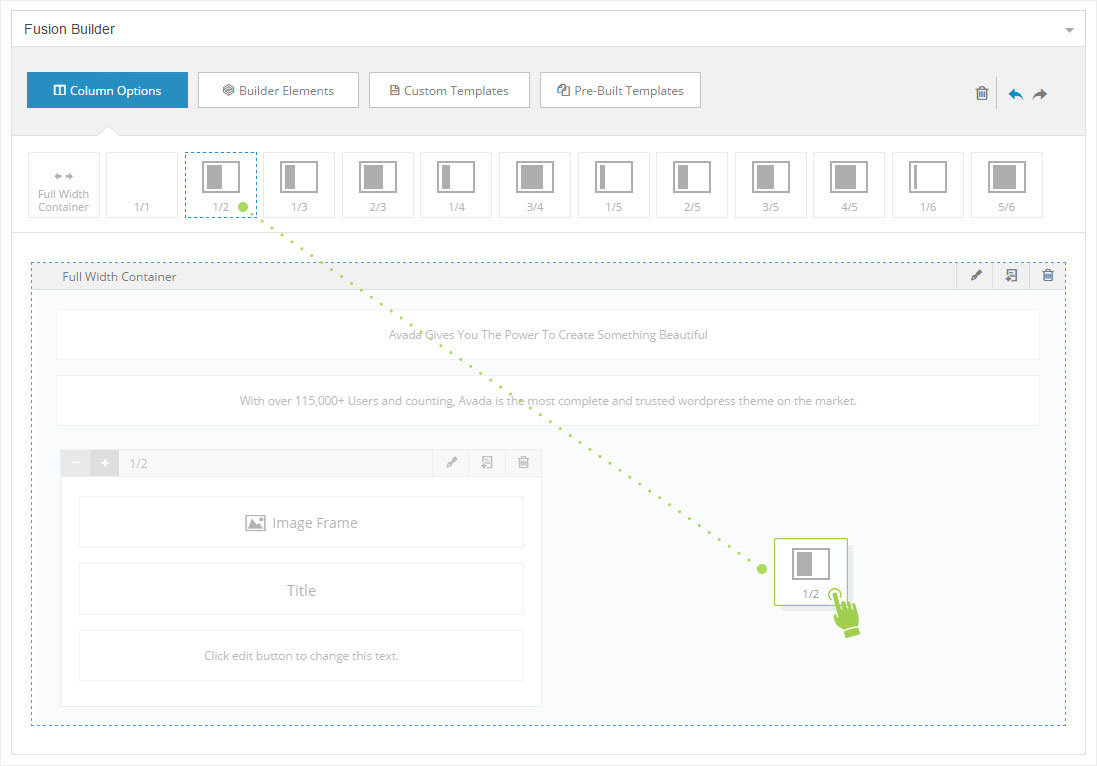 Whether you find the perfect demo for your project or not, you're probably going to want to make some changes to the layouts and templates of your chosen theme.
To give you as much freedom as possible, X, Enfold, and Avada, all include bespoke drag-and-drop page builder tools:
These drag-and-drop builders allow you to create custom designs for your WordPress posts and pages. By using a combination of rows and columns, and then populating those layouts with a range of different elements, you can produce some unique and eye-catching designs for your website that would be very difficult to create otherwise.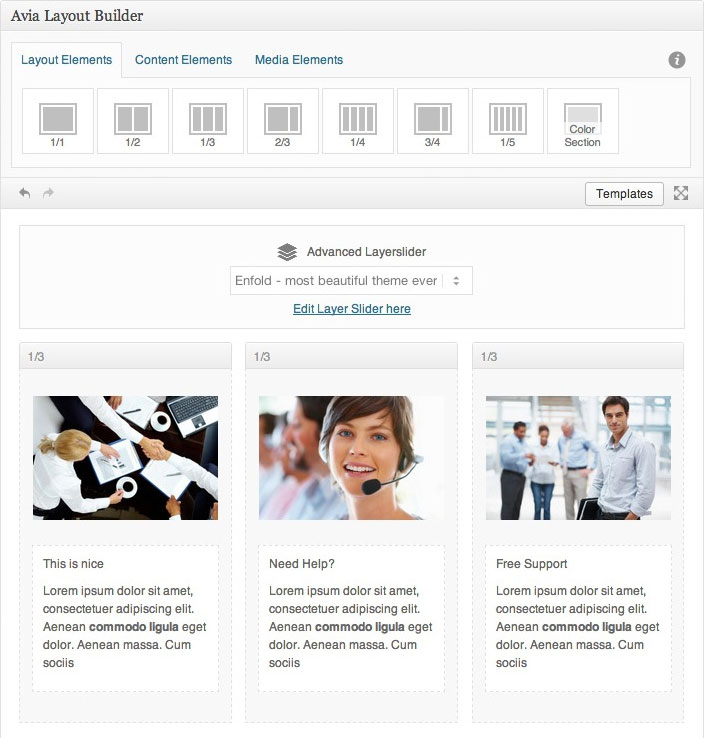 However, not all WordPress page builders are created equal. While Enfold, with its Avia Layout Builder tool, and Avada, with its Fusion Builder tool, allow you to create custom page designs through a back-end user interface, X takes things to the next level with its front-end user interface.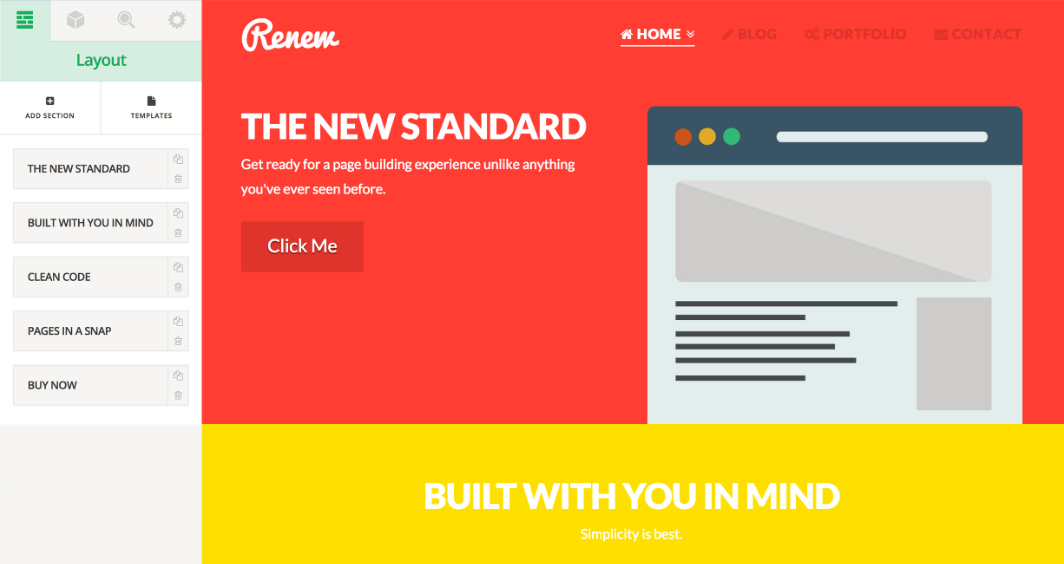 The back-end user interfaces found in the page builders of Avada and Enfold work well, and, in some ways, simplify things as you can easily see which elements and layouts have been used to create the page design.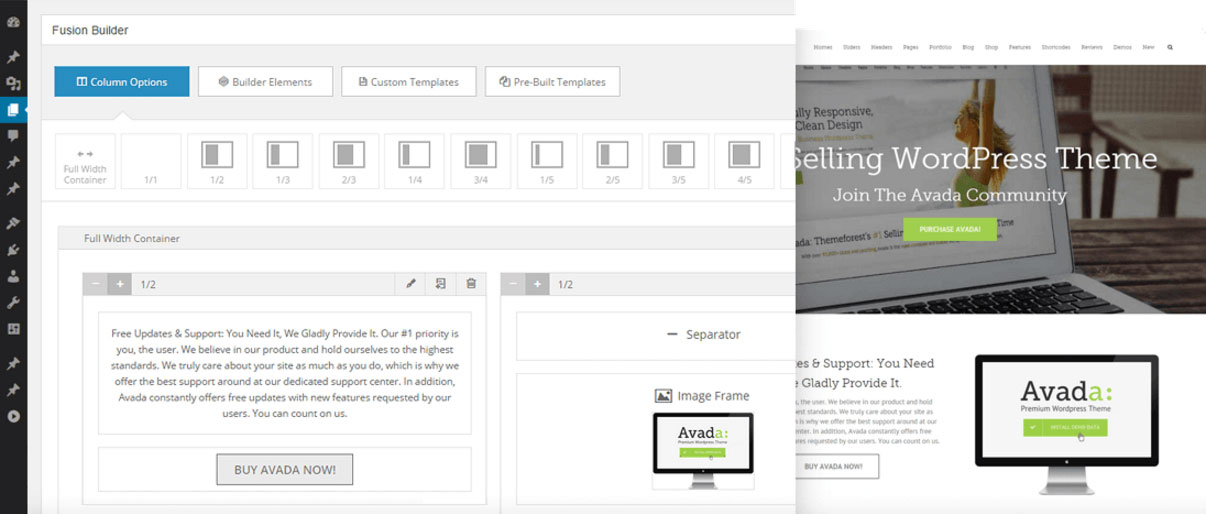 However, with the Avada and Enfold builders, there's some disconnect between what you see in the back end and how your page will look when it's published. Cornerstone does a good job of overcoming this issue with its front-end user interface and live preview of your page as you work on it.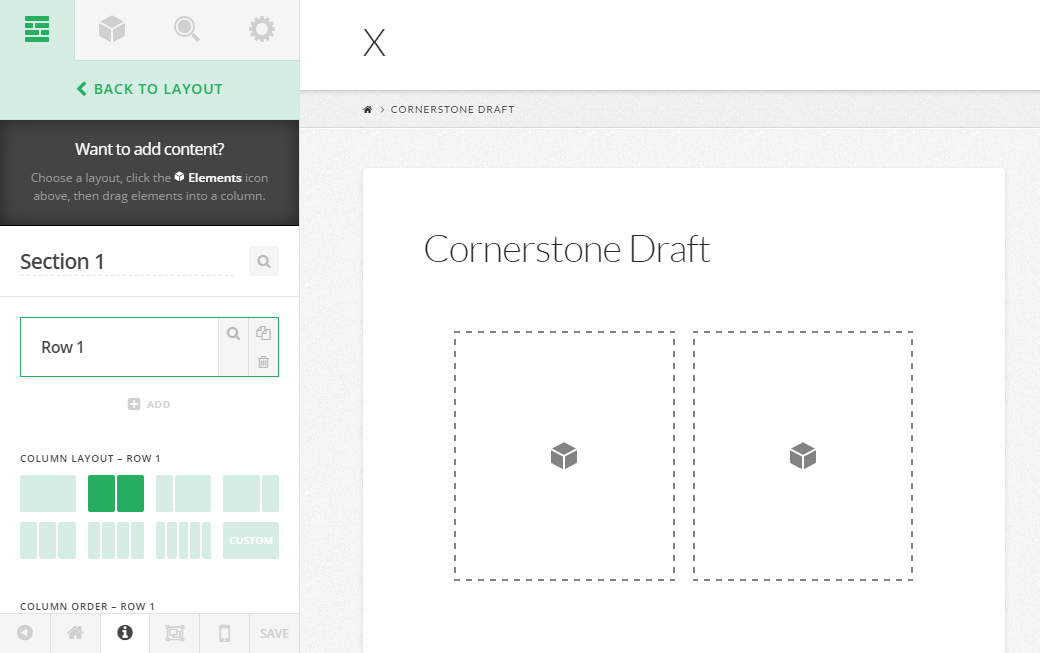 X's Cornerstone is the easiest to use of these three page builder tools; you can quickly create custom page layouts, add elements to them, and customize the appearance of the page.
With Cornerstone, this takes place through an intuitive, point-and-click, drag-and-drop, front-end user interface, which makes X the best choice for those who want to create custom page designs for their website in the easiest way possible.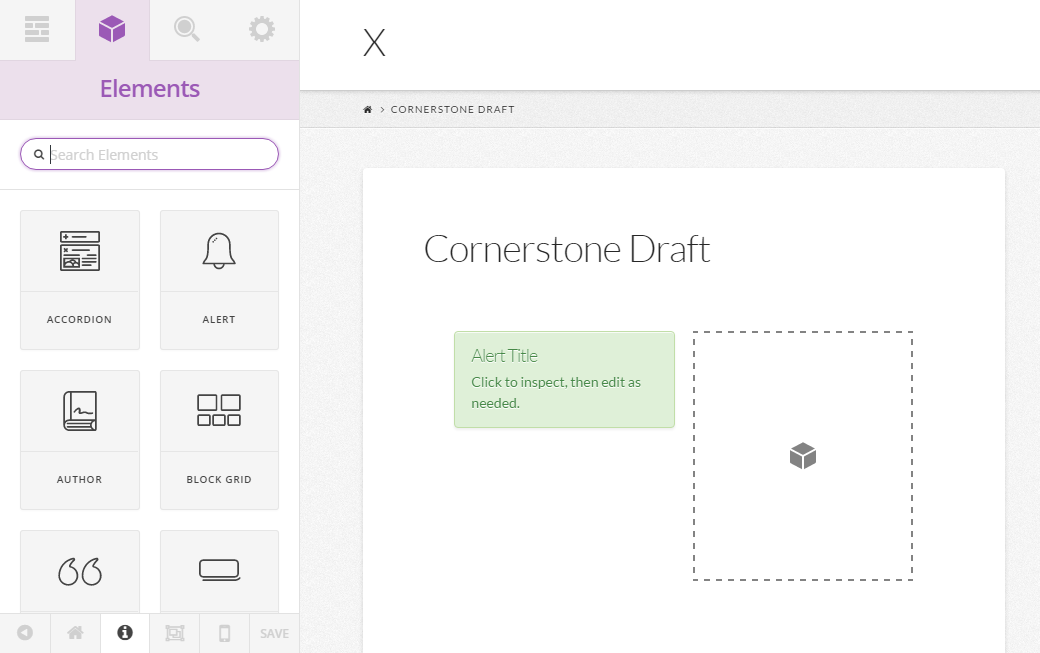 As for the other two themes, the page builders of Avada and Enfold are very similar. However, Avada and its Fusion Builder edges ahead because of the easy way you can quickly import a selection of prebuilt page layouts.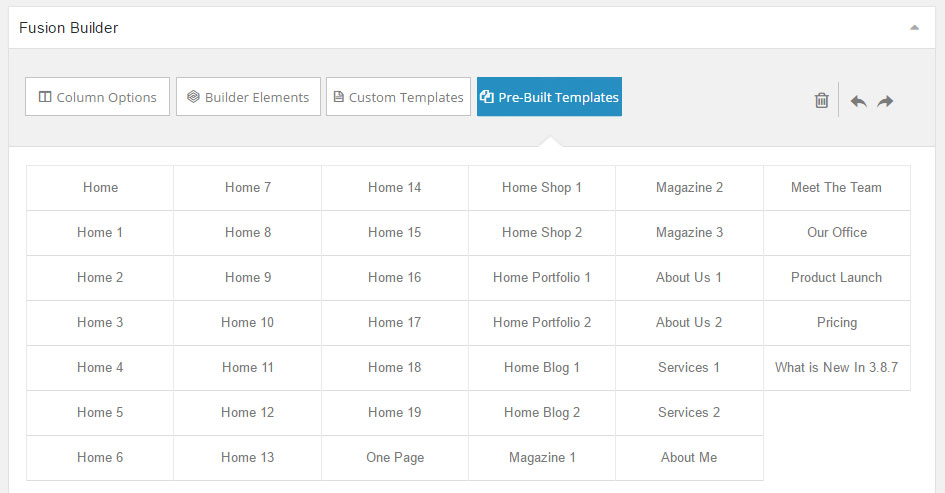 Although the Avada and Enfold builders are perfectly capable tools, if being able to create custom page designs for your WordPress website is a top priority, then X, with its Cornerstone builder, is for you.
Customization Options
One way to ensure your website closely meets your needs (while also standing out from the crowd) is to customize its appearance. All three of these themes give you a good amount of control over how your website looks.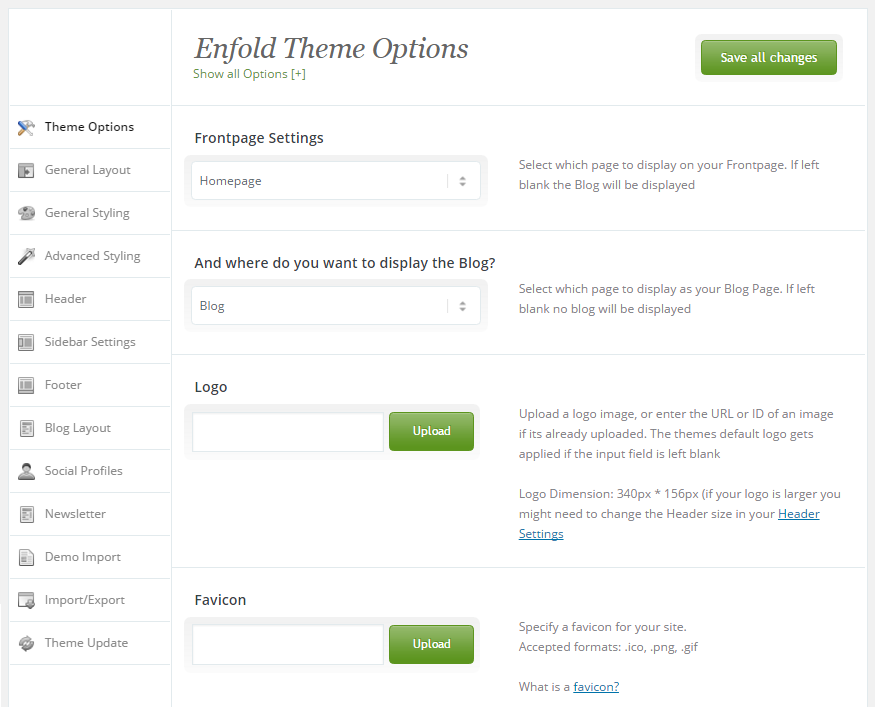 Some of the customizable properties of your website include its global layout settings, layout settings for specific types of content, styling choices, header layouts, typography settings, and lots more. You really can customize almost every aspect of your website with these three themes.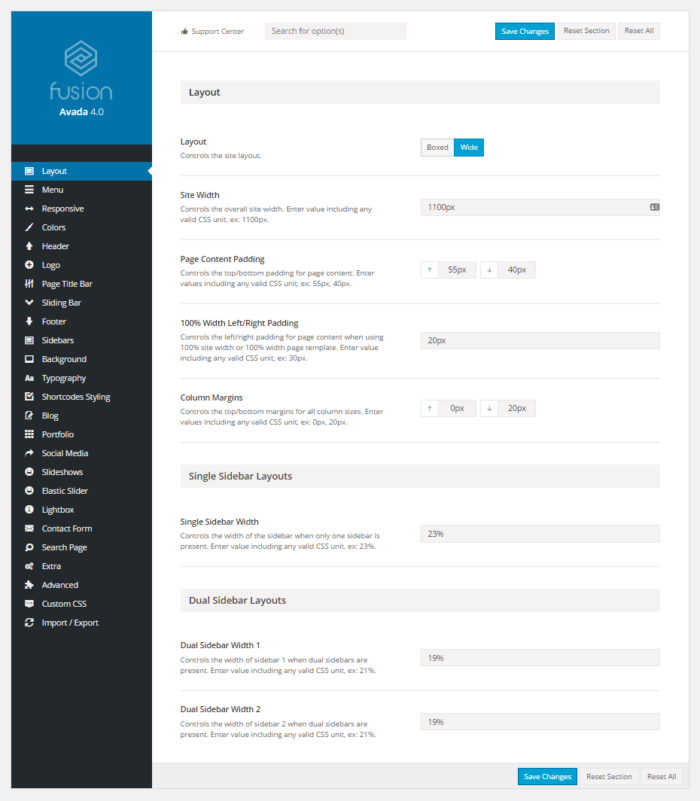 While Avada and Enfold stick with back-end interfaces for their theme customization controls, X allows you to personalize the appearance of your website through the WordPress Customizer.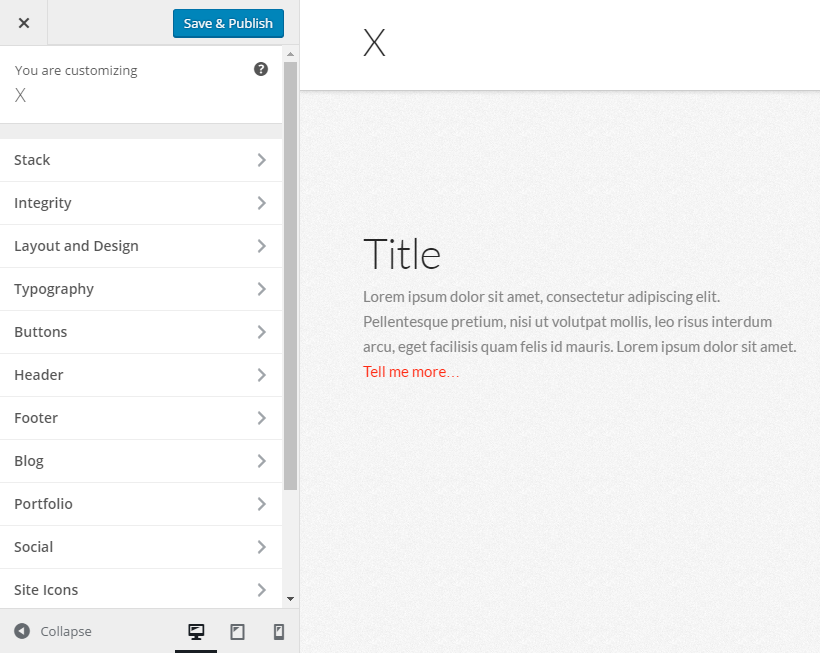 The front-end user interface of the Customizer has a live preview that gives you real-time feedback on your changes as you make them. This simplifies the website customization process significantly.
However, when it comes to declaring which theme gives you access to the most customization options, Avada appears to offer greater control over how your site's configured.
Additional Tools and Third-Party Plugins

To create a true multipurpose theme, you need to include a useful selection of tools to help site owners do more with WordPress.
While Avada and Enfold both include third-party slideshow builder plugins — including the powerful LayerSlider WP plugin — X includes more than 20 third-party and in-house custom-built extensions to upgrade your WordPress website.
Examples of the tools you get access to with X include the ConvertPlug lead generation tool, the Visual Composer page builder plugin, the ContentDock slide-in alert box tool, the Soliloquy photo gallery plugin, and the Slider Revolution slideshow creator.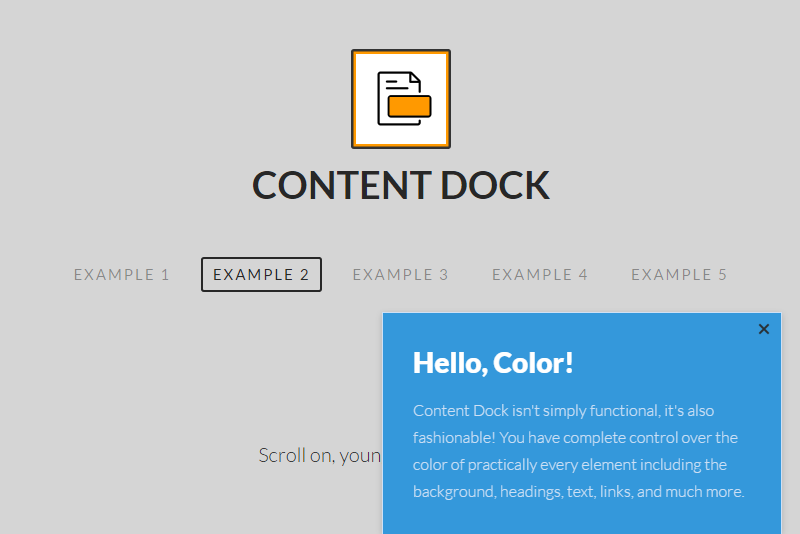 X definitely includes more in-house and third-party extensions — enhancing its multipurpose theme credentials. However, while the X extensions are optional, you may prefer to select your own WordPress plugins instead of having them chosen for you.
Overall Admin User Experience
When it comes to setting up and managing your WordPress website, X delivers a more user-friendly experience. This is mainly down to the use of front-end interfaces for its theme option controls and page builder tool.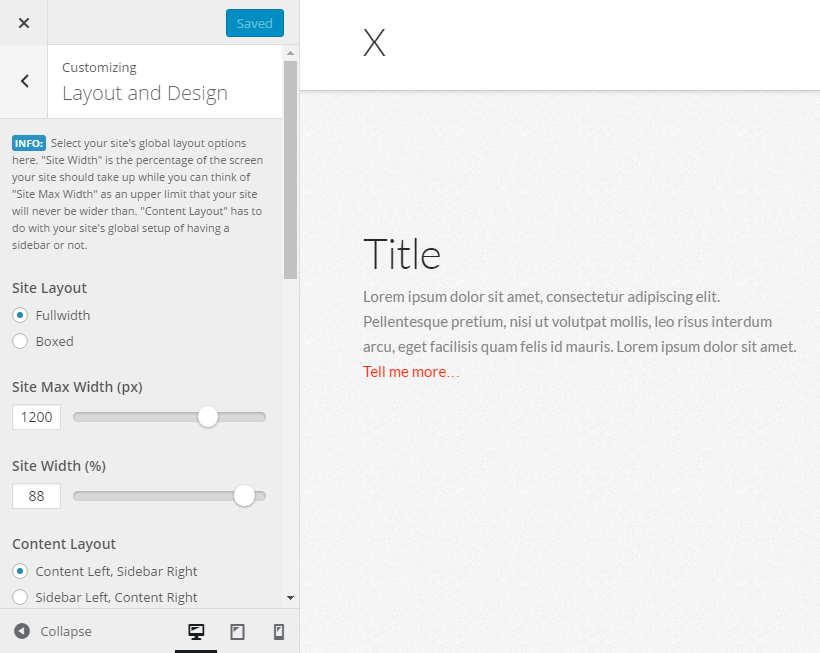 Being able to see what effect your changes are having as you make them (rather than having to save your settings, switch browser tabs, and then refresh windows) makes the process much more intuitive and streamlined.
The back-end approaches of both Avada and Enfold work perfectly well, but they're starting to look a bit dated now — especially when compared with the modern front-end interfaces of X and its Cornerstone builder tool.
At the individual post and page-level, Avada gives you a great amount of control over how your content will look. Through the Fusion Page Options panel that's displayed under the WordPress editor, you can control many aspects of how your individual pieces of content are presented.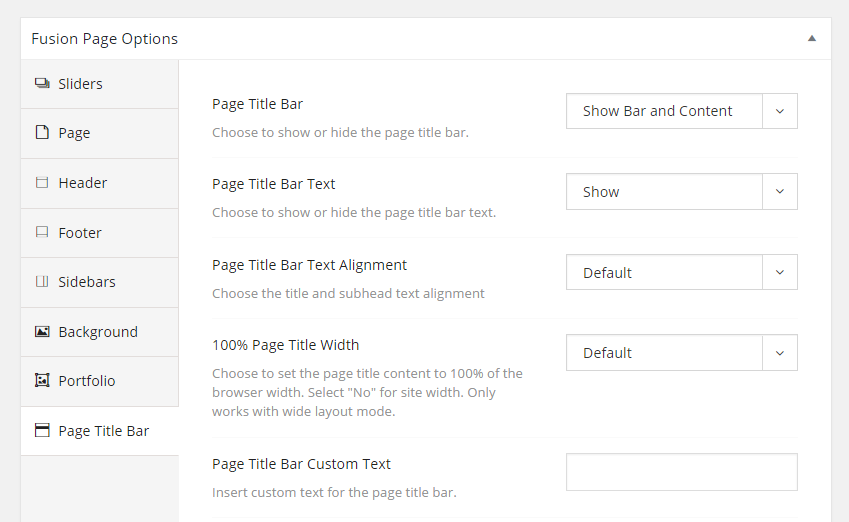 The Fusion Page Options panel of Avada covers which of your sliders will be displayed (if any), and whether you want to show the page header and footer or not. You can also easily select which sidebar you want to use, set the layout and background image for the page, and choose from a few more useful options.
Enfold is definitely lacking in page-level settings and controls: There's only the ability to decide whether a sidebar is shown, and, if so, which one, plus just a few other options. X doesn't provide the same level of control as Avada, either. However, with both Enfold and X, you can use the page builder tools to create a custom design for your content.
If you don't want to go as far as using the builders to create your own custom designs, though, Avada is the theme that gives you the most control over how your individual pieces of content are presented.
None of the themes are difficult to use, but, overall, X does provide a more responsive and user-friendly admin experience.
Avada, X and Enfold in Action
And lastly, when choosing a theme it can often be helpful to see what others have already managed to do with it. So be sure to check out a few real-life (preferably live) examples of websites created with each of these three seriously impressive themes. Here are a few collections we put together in earlier posts:
Final Thoughts
Comparing Avada, Enfold, and X with the goal of finding the best multipurpose WordPress theme isn't easy — they're all great themes that really can be used to create any type of website with WordPress. The fact that they're similarly priced, with Avada and Enfold available for $59, and X for $64, doesn't help separate them, either.
When using these themes, it's easy to see why they're the best sellers at the ThemeForest marketplace. Each has an impressive selection of high-quality demos to choose from, and having access to a great library of demos makes creating a professional website with WordPress so much quicker and easier.
For those who have a specific vision in mind for their website, or can't find a demo that's suitable for their project, the page builder tools of these themes help make WordPress much more flexible. Being able to create content with custom layouts, then populate those layouts with a wide range of elements, makes it easy for everyone to build the type of website they need.
Then, when you take into consideration all of the customization settings and options, you have a great amount of control over how your website will look and function.
As Avada, Enfold, and X are high-quality themes, you'll need to explore the demos and check out the features to find out which one is best for your project and its requirements.
With its front-end page builder and use of the WordPress Customizer, X feels like the most modern theme out of this group. However, that doesn't mean you should discount Avada and Enfold if they meet your requirements in other ways.
(Note: For more specific, in-depth info on each of these three themes, be sure to check out some of our earlier articles, namely: Avada Theme Review: Is this the Ultimate WordPress Theme?, Enfold Theme Review — a Closer Look at One of 2015's Top Selling WordPress Themes, and WordPress X Theme Review: Is it Really All it's Cracked Up to Be?).
Used any/all of the above three themes? Thoughts?
All comments are held for moderation. We'll only publish comments that are on topic and adhere to our Commenting Policy.
Our commenting form also supports the use of Markdown.