WinningWP content is free to all. If you make a purchase through referral links on our site, we earn a commission (
learn more
).
All About WPBeginner – And All It Has To Offer (Hint: A LOT!)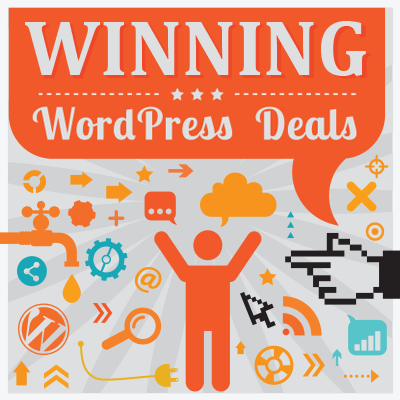 If you've searched Google for pretty much anything related to WordPress, you'll almost definitely have come across WPBeginner.
If you're not already familiar with WPBeginner however, it's a massively popular WordPress resource with an estimated 8.26 million monthly visits (according to SimilarWeb) and an Alexa Rank of 3,666 (that's really good). Put simply, it's actually the most popular independent WordPress resource on the net! I know, right: wow!
Beyond the traffic numbers, WPBeginner also boasts 370,000-plus email subscribers, 9,411-plus members in its newly created Facebook group, and 146,000-plus YouTube subscribers. It offers content on everything from tutorials for obscure WordPress actions to plugin and theme roundups, and a huge glossary of popular WordPress terminology.
But did you know there's a lot more to WPBeginner than just the WPBeginner website? Syed Balkhi, the founder of WPBeginner, has spent many years building a whole host of incredibly impressive WordPress-related sites, services and products.
The Quick Rundown on WPBeginner
WPBeginner was founded in 2009 (by Syed Balkhi), and has steadily grown since then into the incredibly successful business it is today.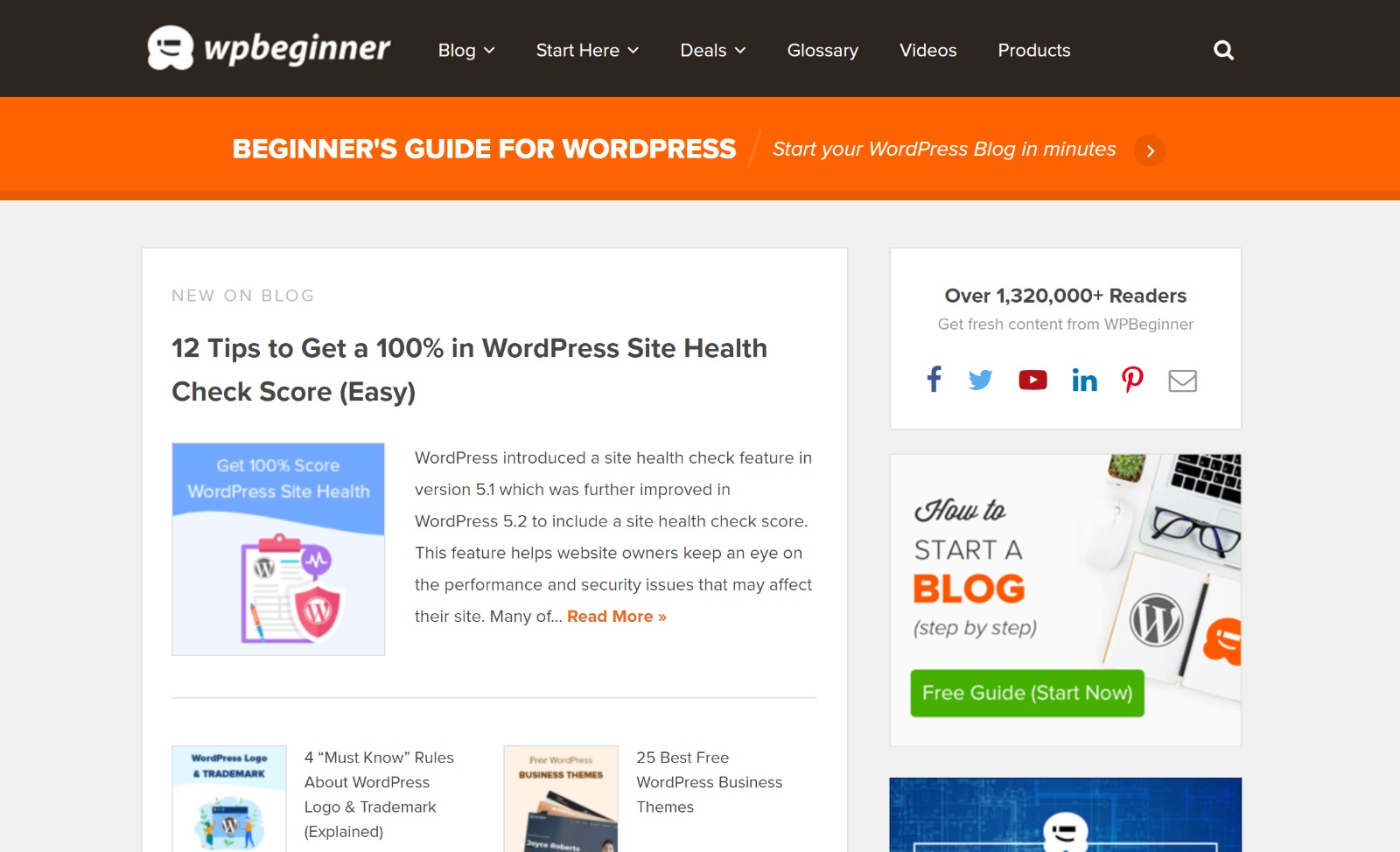 WPBeginner's tagline is a 'Beginner's Guide For WordPress', which is a pretty good description of what you'll get when you first visit WPBeginner, however, you'll also find a heap of more advanced content as well, if you take the time to really delve in.
Their main content is divided into a few different categories:
Plus they also offer a free blog setup service, whereby you can have WPBeginner set up your blog if you sign up with one of its affiliated hosting services. WPBeginner says it's helped more than 100,000 people launch a website with this service – wow!
As I touched on in the intro, WPBeginner is massively popular. Some of the hard numbers – just to show you quite how popular:
Traffic — 8-plus million estimated visitors per month (according to SimilarWeb — obviously only Syed/WPBeginner know the exact figure).
Email subscribers — 370,000-plus.
Facebook followers — 367,212-plus.
YouTube subscribers — 146,000-plus, with more than 14 million total views.
Twitter followers — 193,000-plus.
To power all of these features for millions of visitors, WPBeginner hosts with HostGator -– on a special dedicated setup.
Introducing Awesome Motive, the Company Behind WPBeginner (And a Lot More)
That all out of the way, here's where we start getting into topics you may not already be familiar with.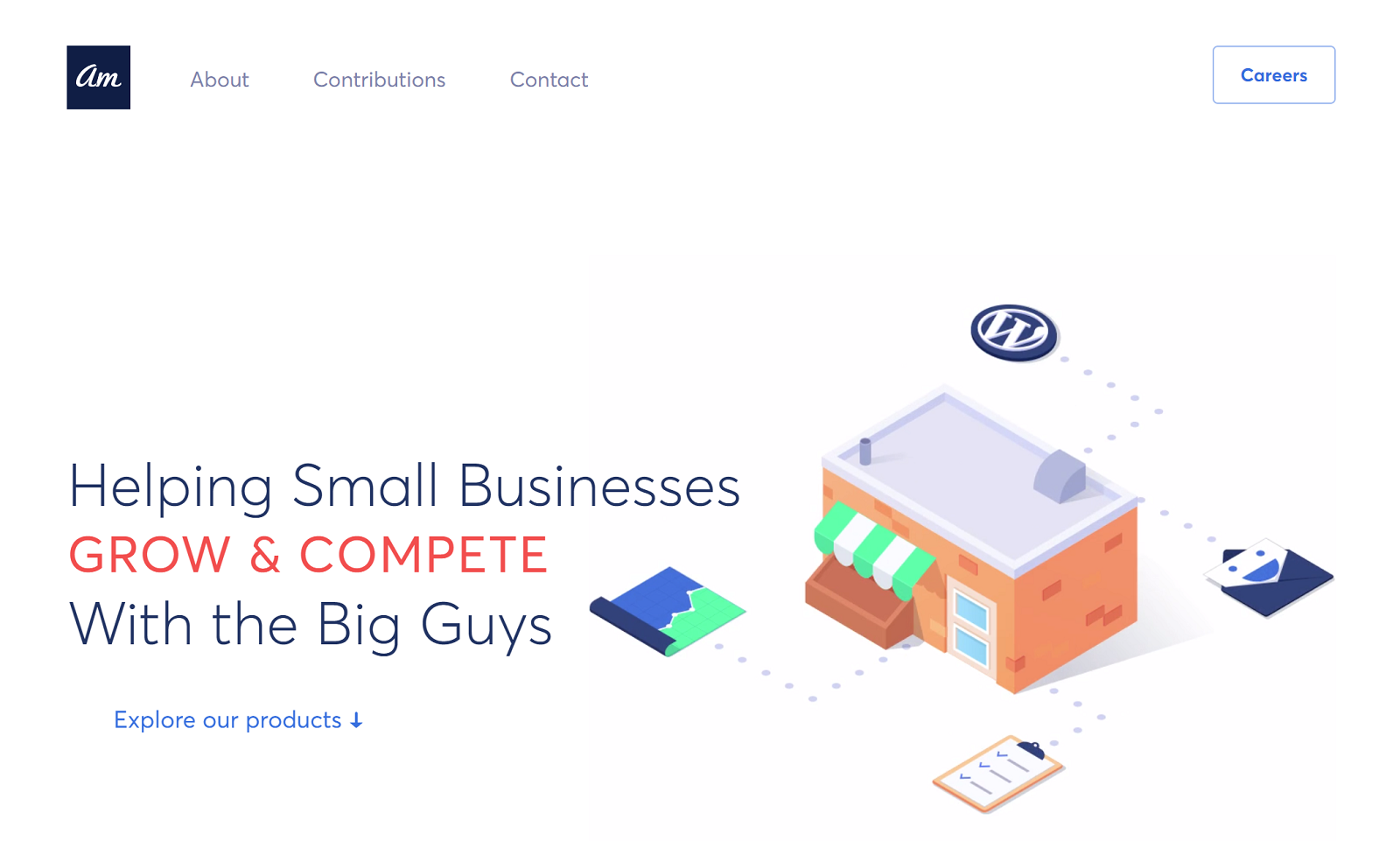 See, the reach of WPBeginner goes a lot further than just WPBeginner.com.
WPBeginner is part of a company called Awesome Motive, which houses a number of projects that were either:
founded or co-founded by Syed and company
acquired from existing businesses.
At the time of writing, here are all of the major online properties under the Awesome Motive brand. I'll just list them for now, and then share a little more information about each tool in the next section:
Websites/blogs about WordPress:
WPBeginner — the blog that started it all.
IsItWP — a WordPress usage checker and blog.
WordPress plugins/SaaS tools:
Note: you'll also find a few of their other smaller plugins at WordPress.org, but the tools above are the main ones.
Non-WordPress Websites:
Awesome Motive has also invested in a number of WordPress businesses through its WordPress accelerator fund — I'll talk more about the investment program later on. Currently, Awesome Motive has investments in the following WordPress plugins:
MemberPress
Pretty Links
Affiliate Royal
Formidable Forms
SeedProd (this turned into a full merger/acquisition, which is why you see SeedProd above as well).
Finally, Awesome Motive used to have a few other popular plugins and websites before either selling them off or shutting them down, including:
Envira Gallery — a WordPress gallery plugin. Sold in 2017 and still around under new management.
Soliloquy — a WordPress slider plugin. Sold in 2017 and still around under new management.
List25 — a popular listicle website, as well as a YouTube channel with more than 2.6 million subscribers. Sold in 2018 and still active.
ThemeLab — acquired by Syed in 2014, but then shut down in 2016. Now, it just redirects to IsItWP.
A Deeper Look at the Awesome Motive/WPBeginner Products
Next, let's take a deeper look at the WordPress products under the Awesome Motive/WPBeginner umbrella.
One thing that struck me while writing this section was just how popular many of these tools are. In fact, there's a pretty good chance you may have tried or still be using at least one of these plugins already, because they're collectively used by literally millions of WordPress websites!
OptinMonster — Popup and Opt-in Tool
OptinMonster was co-founded by Syed Balkhi and Thomas Griffin back in 2013. It started as a lead generation plugin for WordPress, before morphing into a platform-independent SaaS tool in 2015.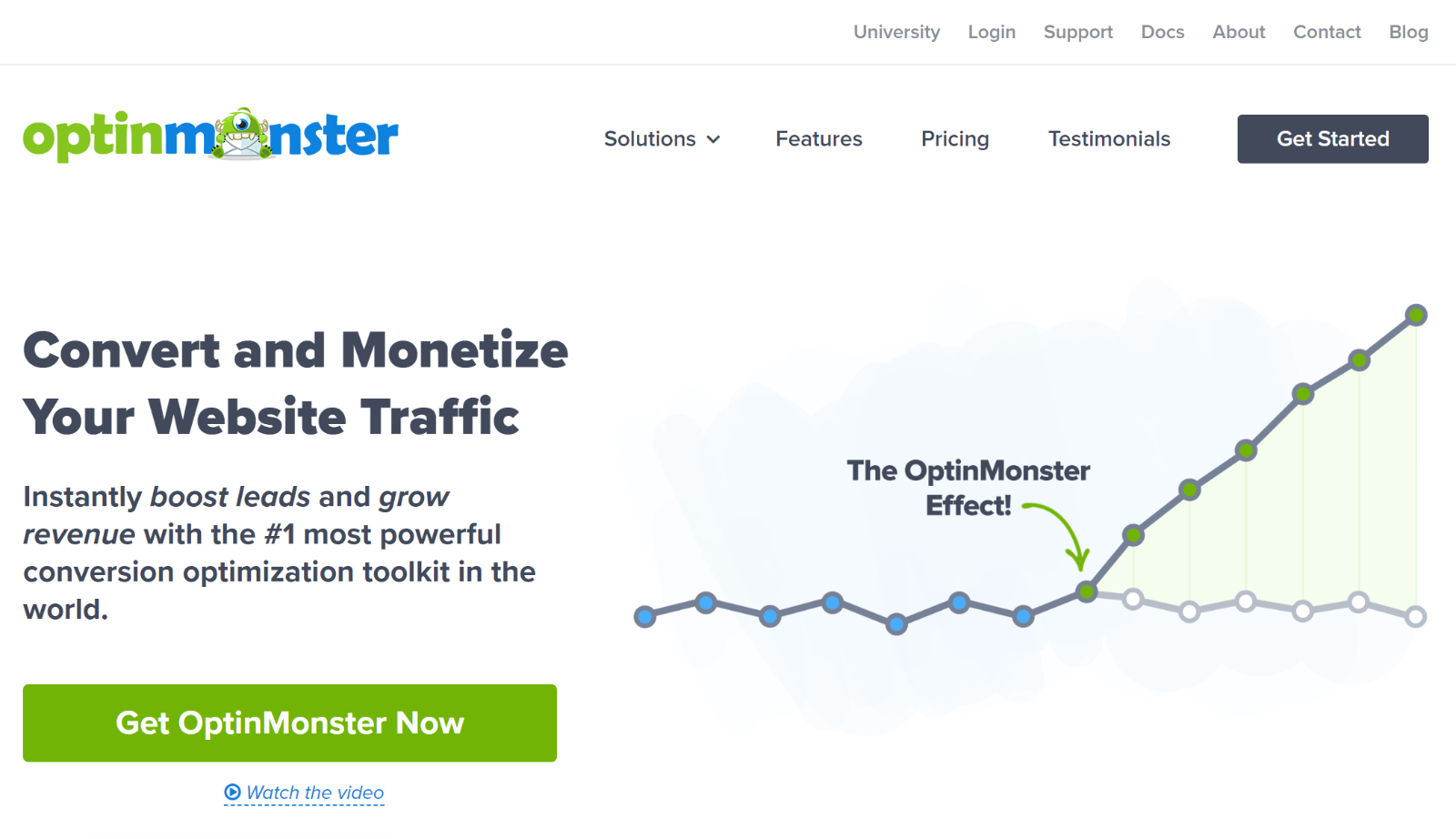 That means it works on any type of website, though it still includes a WordPress plugin at WordPress.org to help you to integrate OptinMonster into your website.
Using various types of popups, OptinMonster helps you to grow your email list and promote offers. It includes A/B testing, analytics, and lots of targeting and trigger rules. OptinMonster even trademarked the term Exit Intent for its exit-intent trigger technology.
In 2019, OptinMonster is used on more than 700,000 websites, and you can learn more about its functionality in our full OptinMonster review.
WPForms — WordPress Form Builder
There are a lot of great WordPress form plugins, so it was surprising when Syed Balkhi and Jared Atchison co-founded WPForms in 2016, because they were launching into an already competitive space.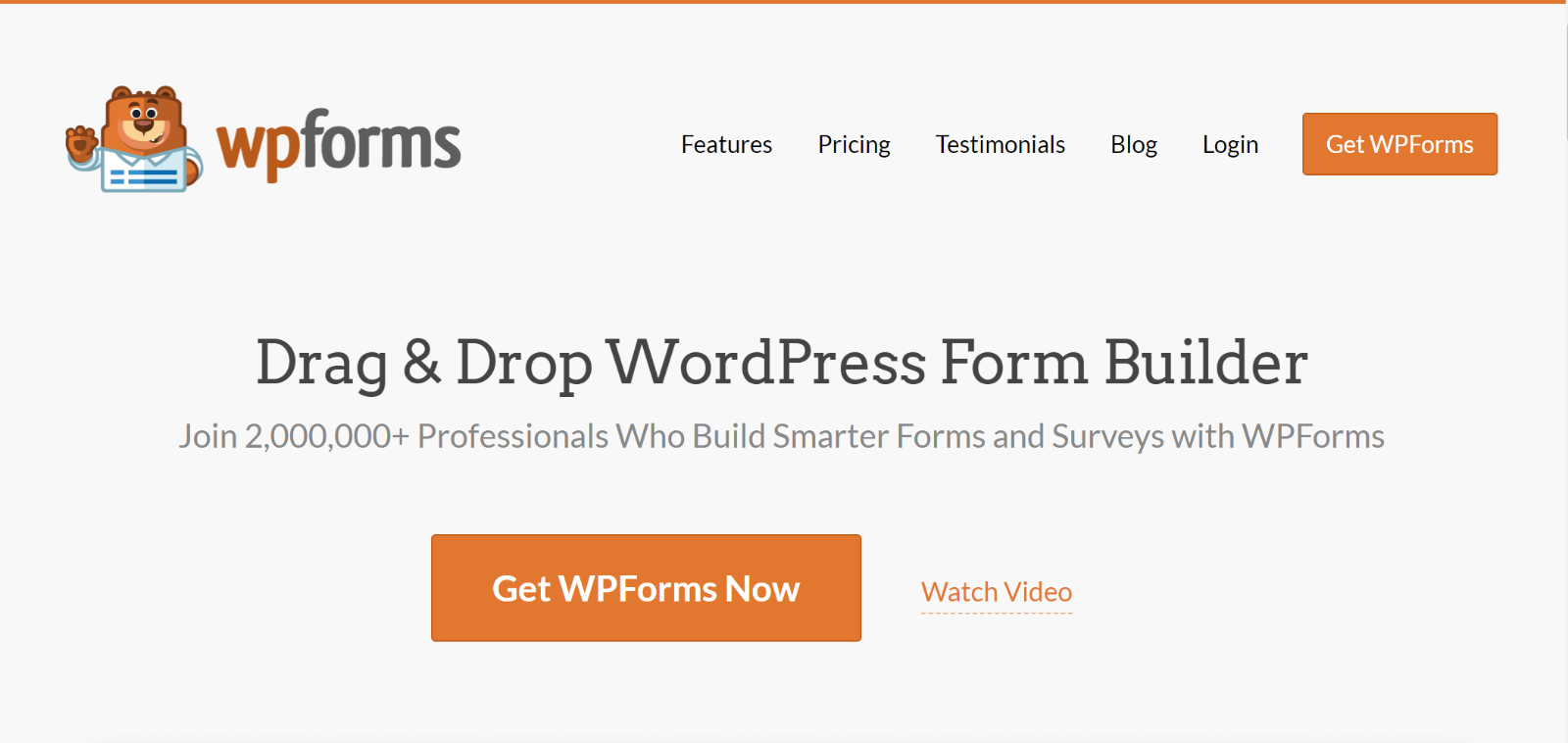 However, WPForms has experienced incredibly rapid growth since then and is now actively used on more than 2 million websites, according to WordPress.org. That makes it one of the most popular WordPress form plugins out there.
Beyond offering a quality product, WPForms also comes pre-bundled with some hosts' WordPress autoinstallers, which has definitely contributed to its rapid growth.
WPForms has a free version at WordPress.org that's great for simple forms (such as a contact form). Then, there's also a Pro version that adds support for more advanced uses, such as:
Email opt-in forms
Payment forms
Front-end post submission forms
Etc
To learn more about WPForms, check out our full WPForms review.
MonsterInsights — Google Analytics Plugin
MonsterInsights is the most popular Google Analytics plugin for WordPress. Unlike the previous two plugins, this one was not founded by the Awesome Motive team.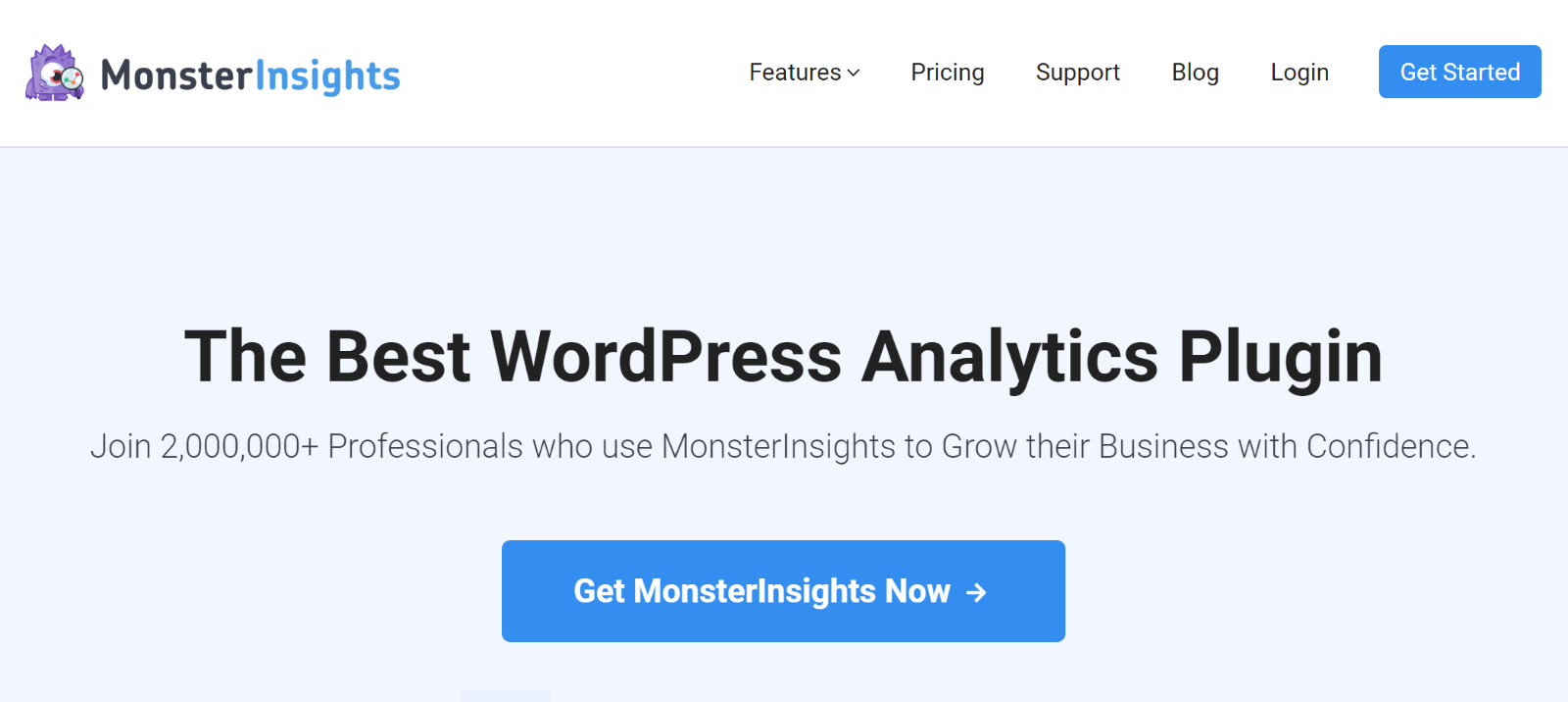 Originally, the plugin started as 'Yoast Analytics', developed by the same team behind the massively popular Yoast SEO plugin. However, Syed acquired Yoast Analytics back in 2016, and then rebranded it into MonsterInsights.
MonsterInsights now comes in both a free and a premium version. It helps you to connect your website to Google Analytics and view Google Analytics data without leaving your WordPress dashboard.
With the Pro version, it can also help you to set up conversion/event tracking, eCommerce tracking, custom dimensions and more.
According to WordPress.org, it's active on more than 2 million WordPress sites.
We cover how to use MonsterInsights in our video on how to use Google Analytics with WordPress.
SeedProd — Coming Soon and Maintenance Mode Plugin
Founded by John Turner, SeedProd is one of the most popular coming soon and maintenance mode plugins for WordPress.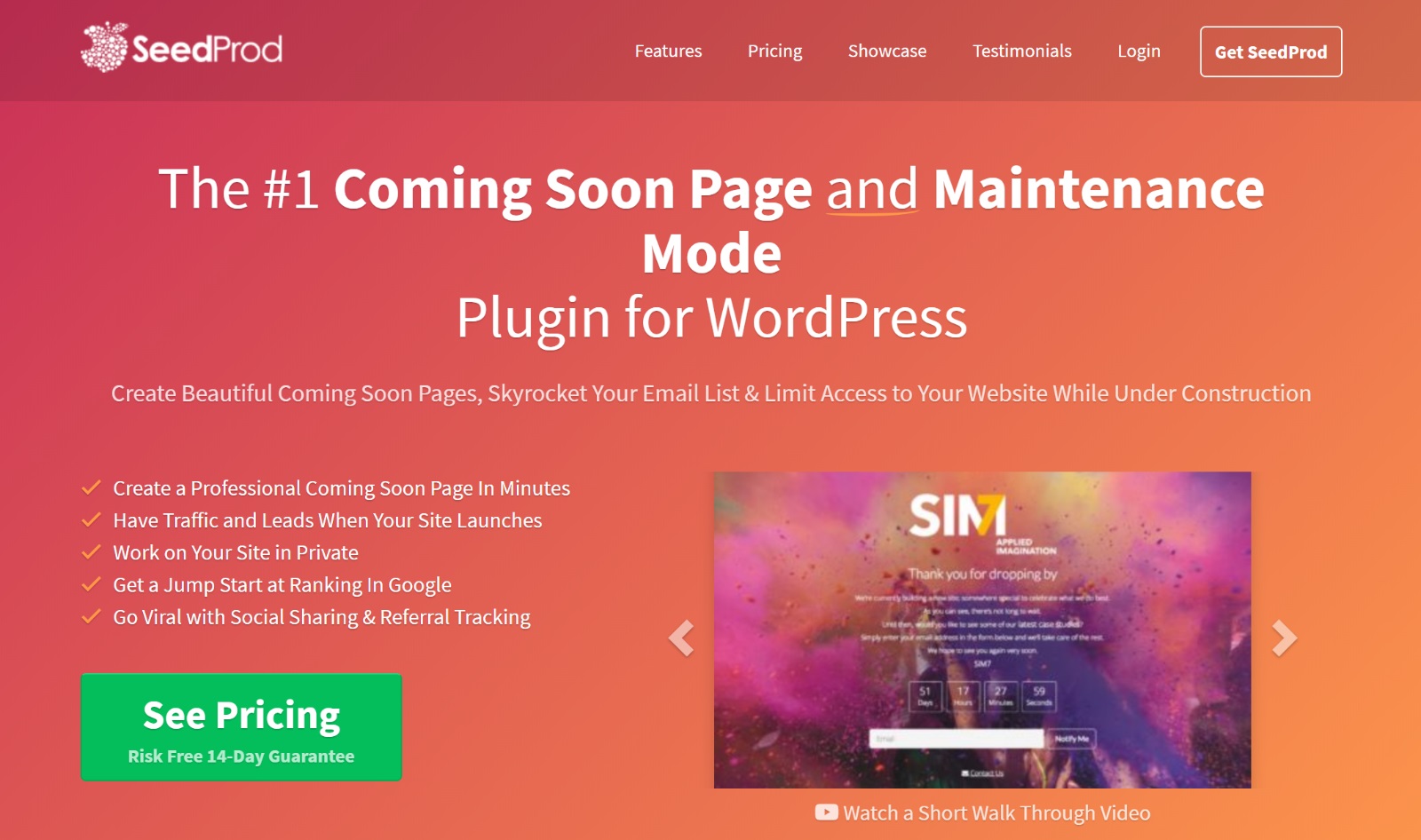 John originally applied to join the WPBeginner WordPress accelerator fund. However, after talking with Syed, they both decided that it made more sense for Awesome Motive to fully acquire SeedProd. John also joined the Awesome Motive team as part of the acquisition, which happened in late 2018.
SeedProd helps you to create a styled maintenance mode page or coming soon page that you can turn on as needed. You'll still be able to access your regular WordPress site, but visitors will see the page you've created.
There's a free version at WordPress.org, as well as a premium version with more functionality.
According to WordPress.org, SeedProd is active on over 900,000 WordPress sites.
RafflePress — Giveaway Plugin
RafflePress is the newest plugin from Awesome Motive/WPBeginner (at least it was at the time of writing). Awesome Motive launched it in July 2019, so it was only a month or two old when we published this post.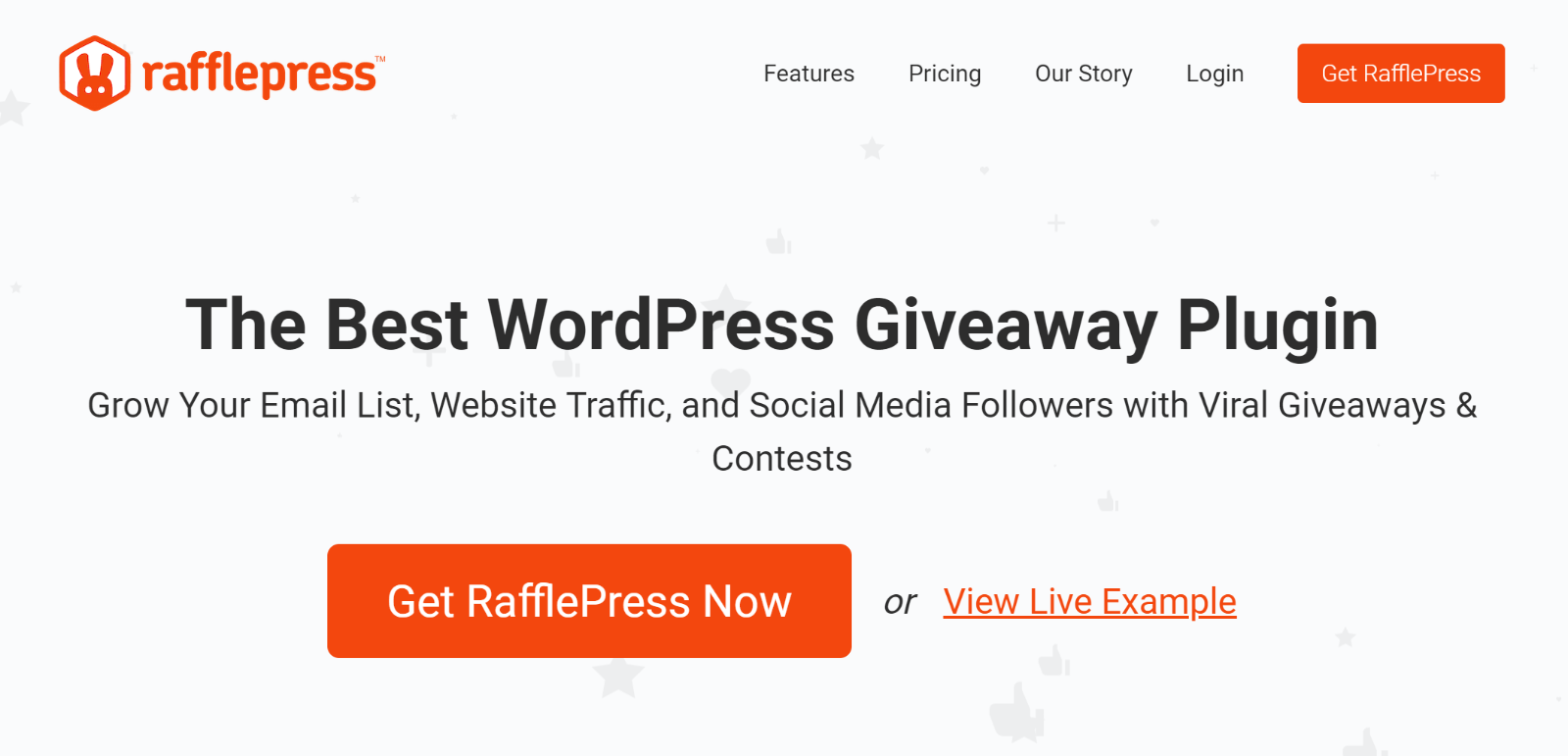 RafflePress is a WordPress giveaway plugin that you can use to grow your email list, website traffic and social media followers.
If you've ever participated in a Rafflecopter contest, it's the same idea:
You can create a list of 'tasks' that earn people entries. For example, 'follow us on Twitter' or 'join our email newsletter'. Then, users can enter the contest and earn points by completing the various tasks.
RafflePress has a limited free version at WordPress.org, as well as a premium version that unlocks more functionality.
Because RafflePress is brand new, it's only active on 200 or so WordPress sites (at the time of writing). Still, given the growth of the other plugins, I'm willing to bet that that number will be a lot higher when you read this.
ExactMetrics — Google Analytics Plugin
ExactMetrics is another Google Analytics plugin that has a lot of overlap with MonsterInsights. Also, like MonsterInsights, ExactMetrics is not an original Awesome Motive creation.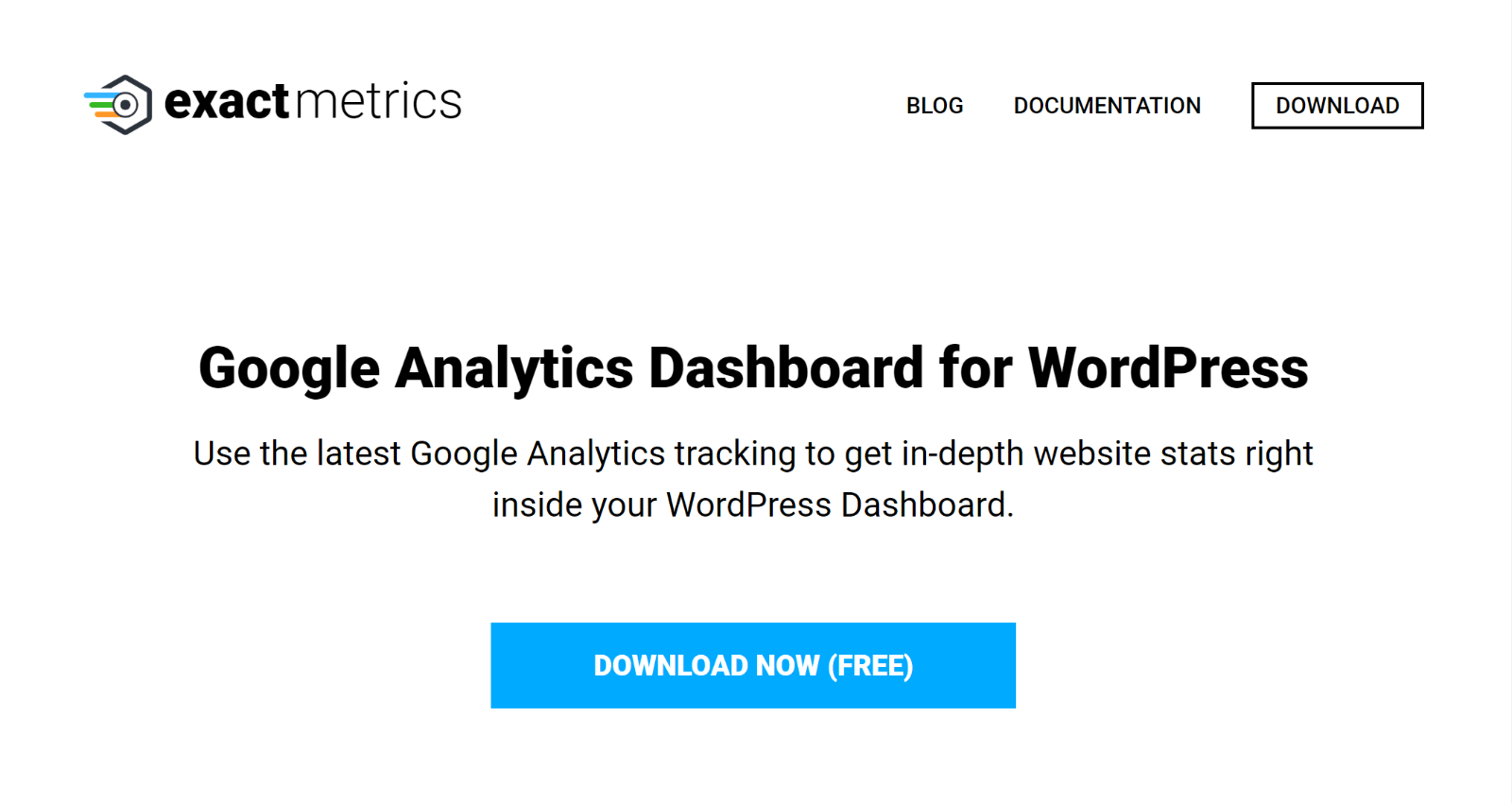 Instead, this one was originally called Google Analytics Dashboard for WordPress (GADWP) and was, for a long time, the most popular alternative to MonsterInsights.
In May 2018, Syed acquired Google Analytics Dashboard for WordPress from Alin Marcu, the original developer who was looking to sell, and rebranded it as ExactMetrics.
The original Google Analytics Dashboard for WordPress was 100% free and ExactMetrics has, at least for now, maintained that free aspect. That is, there's no premium version.
Based on this comment from Syed on the acquisition post, it seems like part of the motivation behind acquiring the plugin was to keep it out of the hands of a competitor (because Alin had already indicated he wanted to sell GADWP).
Like MonsterInsights, ExactMetrics helps you to connect your website to Google Analytics and view reports inside your WordPress dashboard. It can also help you to set up event tracking and custom dimensions.
According to WordPress.org, it's active on more than a million WordPress sites.
TrustPulse — Social Proof SaaS/Plugin
Launched by Awesome Motive in April 2019, TrustPulse is another new-ish addition to the Awesome Motive family of products.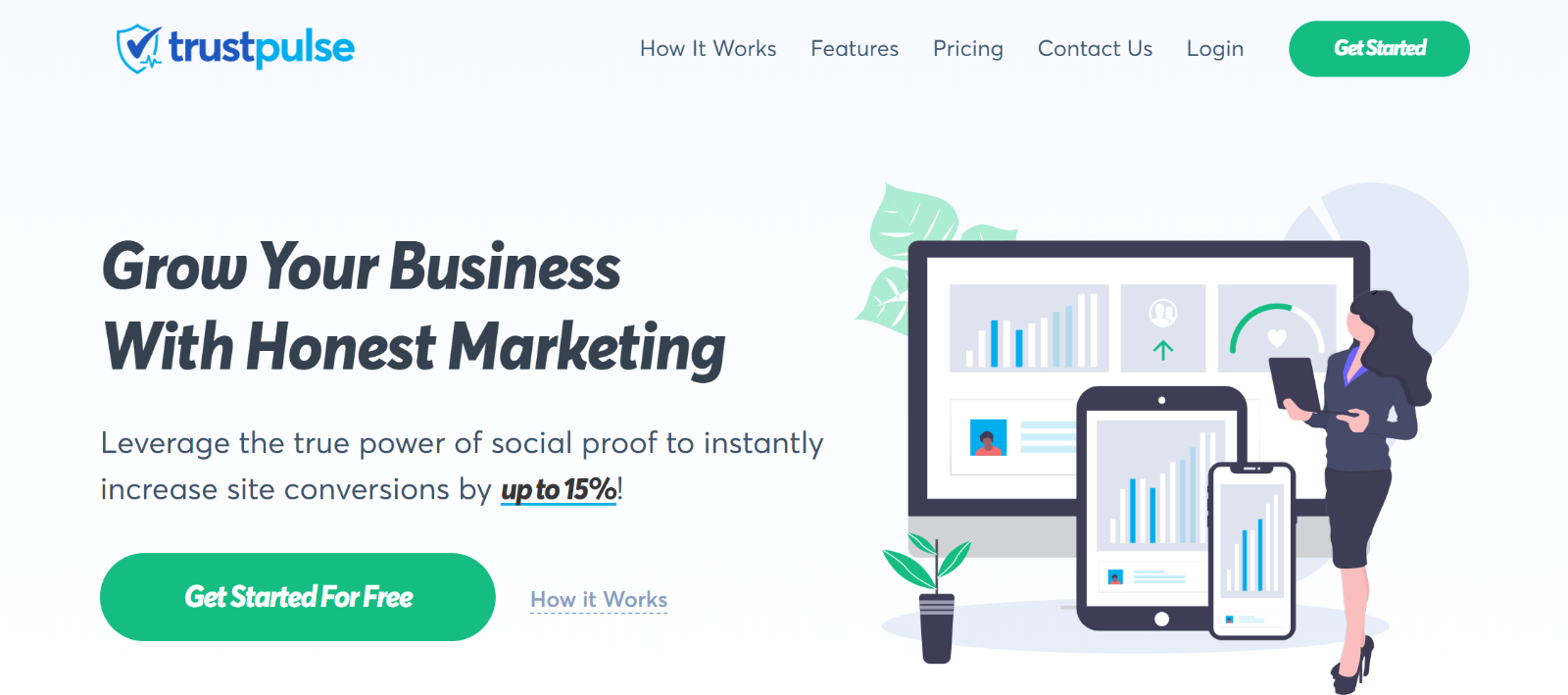 Like OptinMonster, it's actually a standalone SaaS tool, rather than a dedicated WordPress plugin. However, it does include a plugin at WordPress.org to help you to integrate TrustPulse into your WordPress site.
TrustPulse helps you to display real-time notifications on your site when people perform certain actions, such as making a purchase, subscribing to your email list and more. You've probably seen these before as this tactic has become pretty trendy.
The idea is that, by displaying these real-time notifications, you're able to boost your conversion rates through social proof and fear of missing out (FOMO).
Awesome Motive uses these notifications on some of its sites, so it seems like the strategy is working well for them. For example, you'll see TrustPulse notifications on the OptinMonster and SeedProd websites.
Other Properties and Websites
Finally, let's take a rapid-fire look at some of the other properties Awesome Motive has:
WPBeginner Growth Accelerator Fund
In addition to the properties Awesome Motive has created or acquired, Syed also launched the WPBeginner Growth Accelerator Fund in August 2018.
With this fund, Syed committed to investing between $100k and $500k in a 'small group of WordPress-focused businesses'.
Syed saw a mismatch between the size of most WordPress businesses and the size of businesses that generated conventional investment interest. That is, while there were WordPress businesses who could put an investment to good use, larger venture funds weren't interested.
In addition to the monetary investment, Syed and his team also pledged to provide mentorship to help those WordPress businesses implement good processes and increase growth.
In November 2018, Syed announced the first round of companies, which included some of the plugins we've already mentioned above:
CaseProof — the parent company behind three plugins: MemberPress, Pretty Links and Affiliate Royale.
Formidable Forms — a form plugin more focused on advanced uses, such as displaying form submissions and creating calculators. This focus on more advanced applications is why Syed was comfortable investing even though Awesome Motive already had WPForms.
SeedProd — again, this turned into a full acquisition, rather than just an investment.
In total, more than 90 different companies applied to the accelerator, with only three making the cut.
If the implementation process goes well, Syed plans to reopen applications to the accelerator sometime in 2019. He's also weighing the idea of launching an incubator fund to provide seed investments for early stage product ideas.
The History of WPBeginner: How Did It Start?
Now you know how things are now, let's go back in time a bit and look at WPBeginner's origins. After all, WPBeginner is the foundation and the site that started it all.
Syed's journey with WordPress started in 2008, and he launched WPBeginner shortly thereafter in 2009.
Here's the original design from all the way back in July 2009: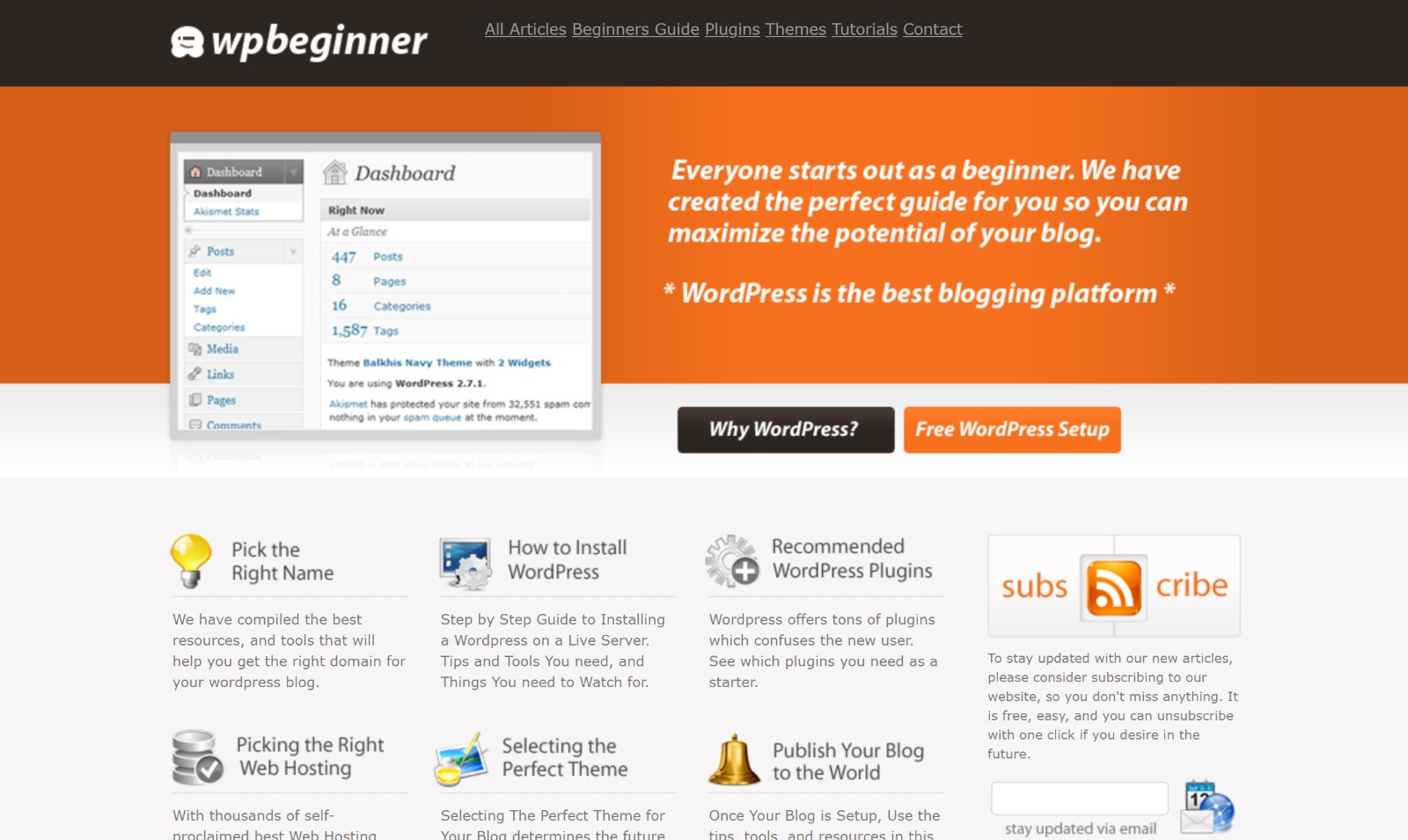 In November 2011, Syed launched WPBeginner version 3.0 (Syed decided not to launch 2.0 because he wasn't happy with it, which is why it skipped a version). This version brought a new design, as well as better integration for the coupon functionality.
Unfortunately, Archive.org isn't picking up the full theme styling, but you can see how there was a big change to the navigation system, with a vertical menu on the side: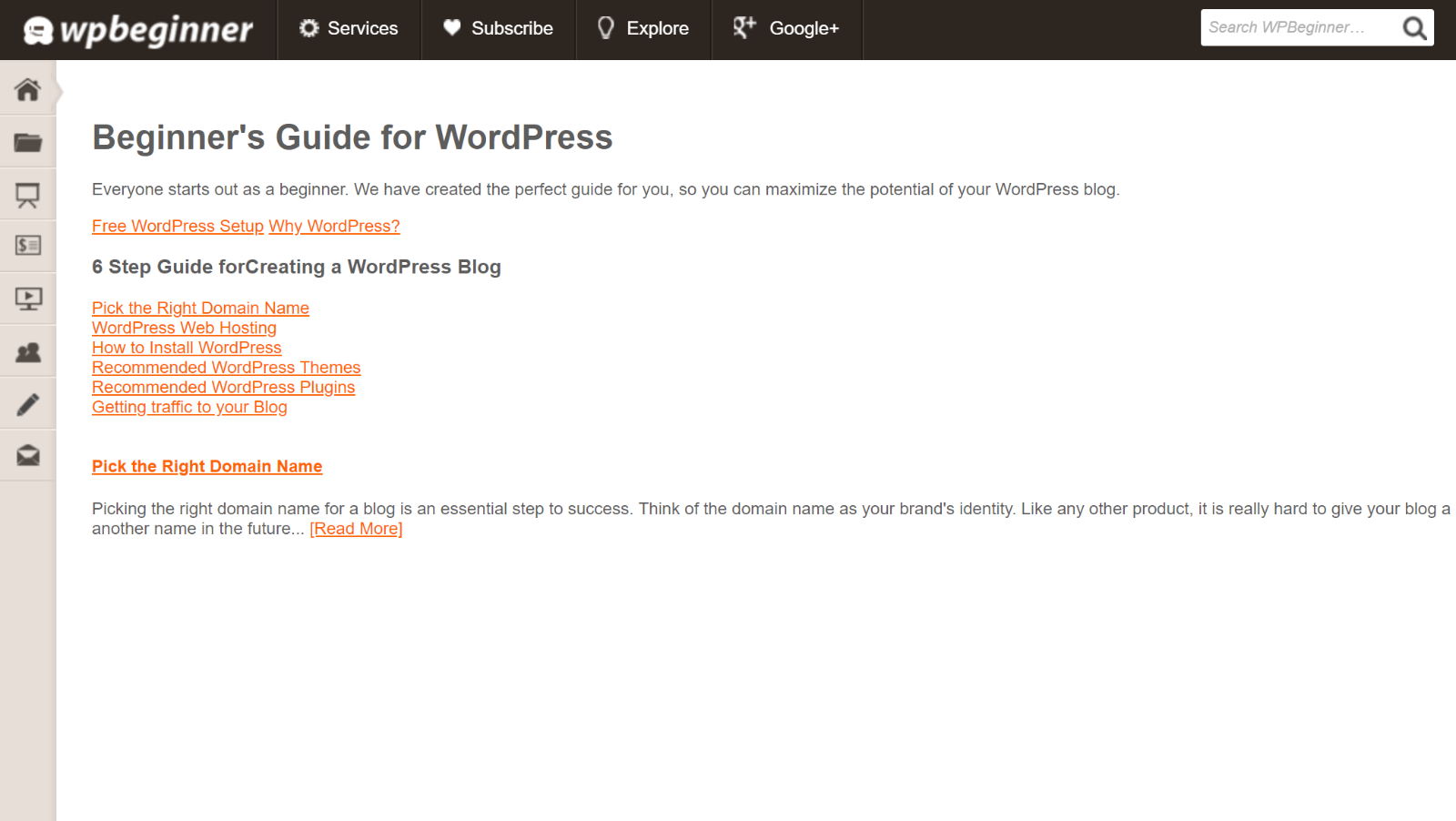 The next version — version 4.0 — launched shortly after in June 2012 because Syed wasn't happy with the results of version 3.0. Version 4.0 added videos and guides, and also marked a shift to using the popular Genesis Framework as the foundation for the theme.
Version 4.0 also brought back the recognizable orange stripe at the top, which WPBeginner still uses today: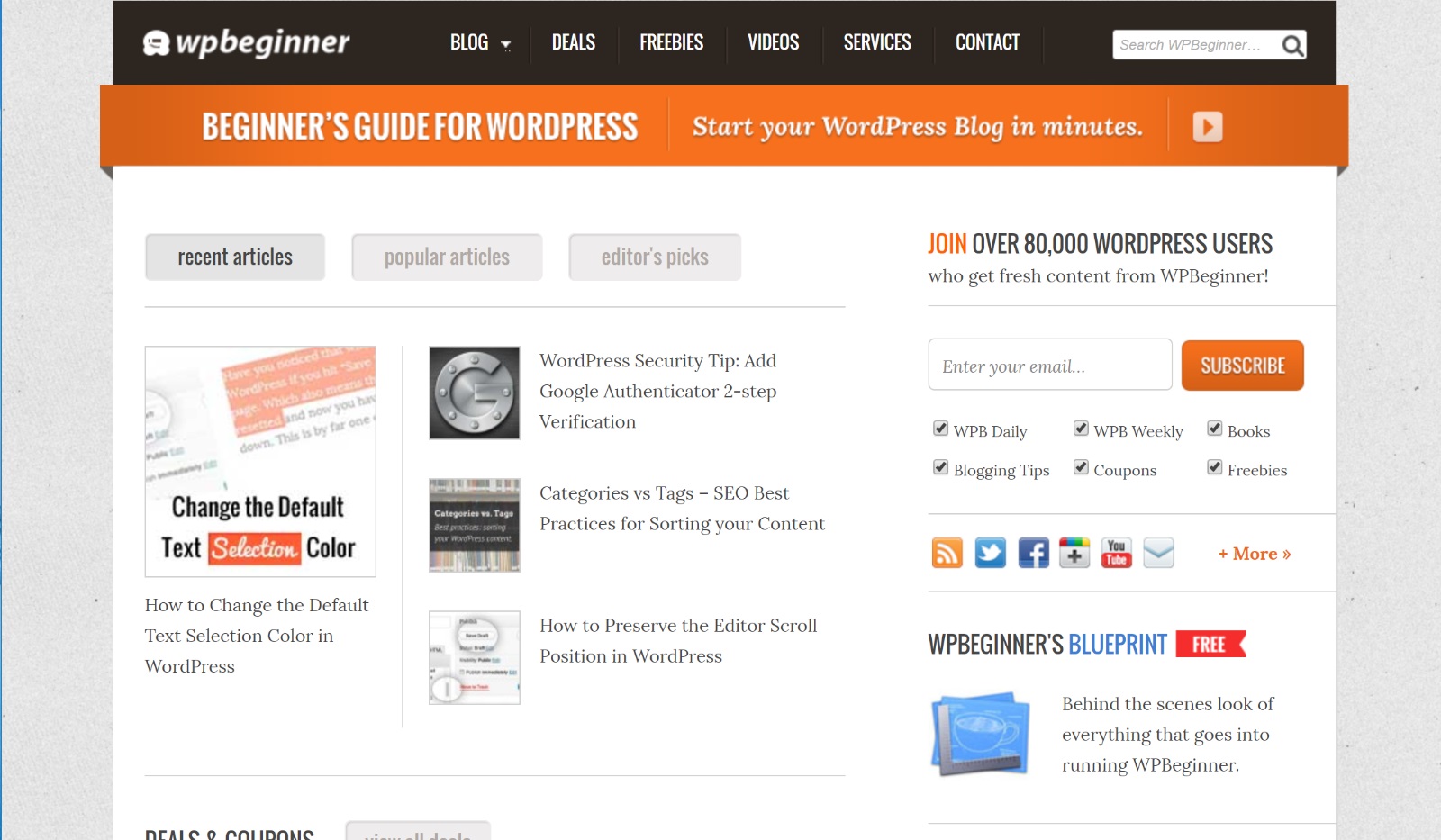 WPBeginner kept that design for four years before launching version 5.0 in November 2016. Version 5.0 kept the same basic design principles, just in a more modern package.
In 2019, WPBeginner is still running this same design — though there could always be a version 6.0 on the way!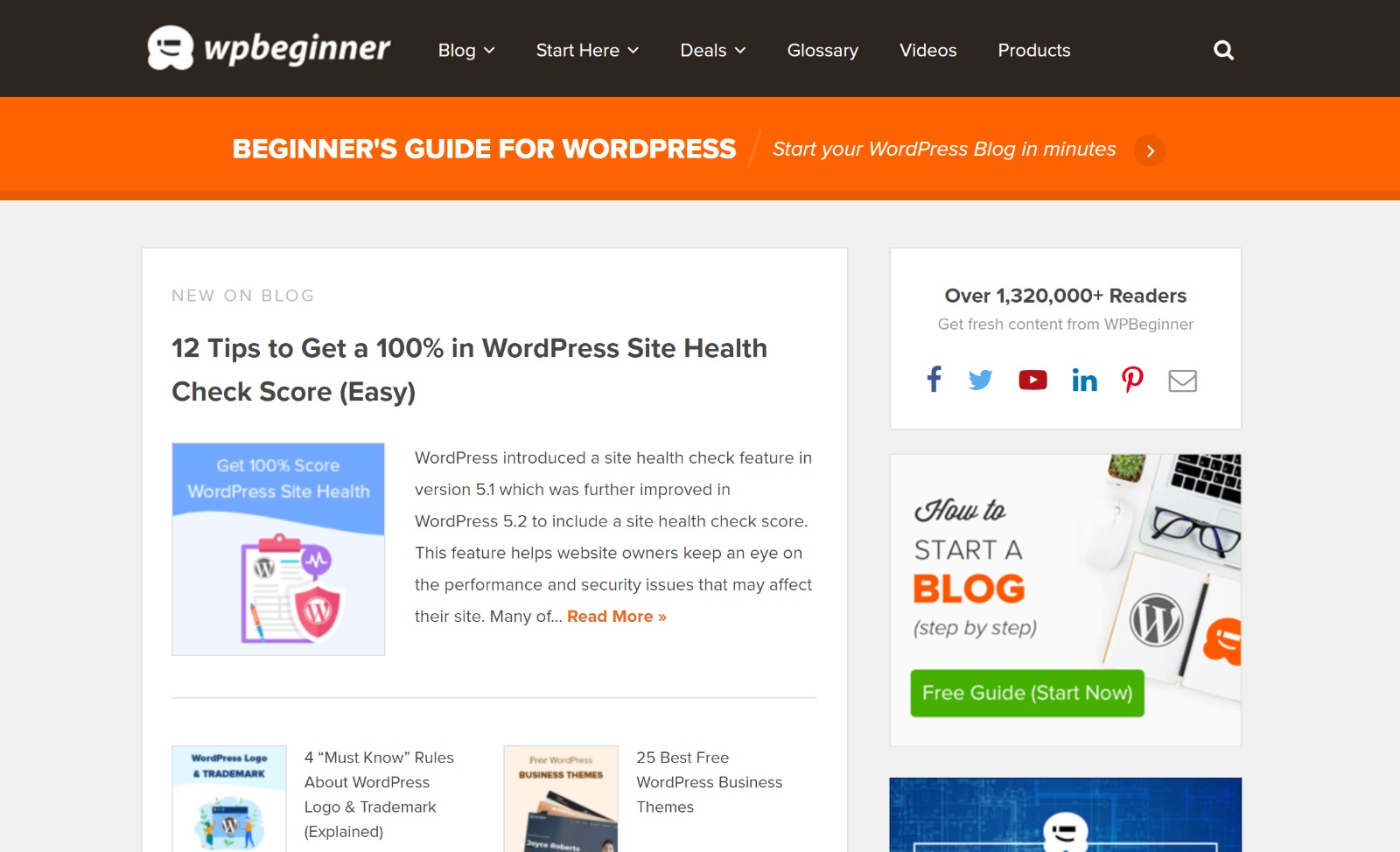 WPBeginner celebrated its tenth birthday in July 2019 with a giveaway of more than $124,000 in prizes.
Who is Syed Balkhi?
I've mentioned Syed Balkhi a lot at this point, but I haven't talked very much about him as a person. Let's finish things off by looking at the guy behind a lot of these products…
Syed was born in Karachi, Pakistan, but his family immigrated to the United States when he was 12 years old.
He started working online around the same time and discovered WordPress shortly after, deciding to migrate all of his client sites to WordPress in 2008.
After fielding questions from clients about WordPress, Syed launched WPBeginner in 2009 and, well, the rest is history.
Beyond the business endeavors outlined above, Syed also chairs the Balkhi Foundation, which offers scholarships and has helped build schools in developing countries such as Cambodia and Guatemala.
Syed also donated the wp.org domain to the WordPress Foundation in 2016. Prior to that, he owned the domain and redirected it to WPBeginner.
Perhaps most impressively, Syed was only 28 at the time of writing, so he's accomplished all of this well before turning 30. If you do the math, that means he launched WPBeginner around age ~18.
If you want to connect with Syed, you can head to his personal website and blog or follow him on Twitter.
Syed doesn't post on his blog that often, but he does publish detailed year-in-review posts annually that are a great read, especially if you're interested in the business of WordPress. You can check out some recent ones below:
You can also learn more about Syed in some of these interviews:
Finally, Syed has also given a number of talks at various WordCamps over the years, which you can browse here.
What's Next for WPBeginner and Awesome Motive?
If you use WordPress, it's hard to believe you haven't already interacted with a website or product in the WPBeginner and/or Awesome Motive. And, with the rapid pace of acquisitions and product launches, both are only going to keep on growing.
Thoughts on WPBeginner, Awesome Motive, or any of the above mentioned products/services? What would you like to see them take on next?
All comments are held for moderation. We'll only publish comments that are on topic and adhere to our Commenting Policy.