WP Rocket Review: Just How Effective Is It?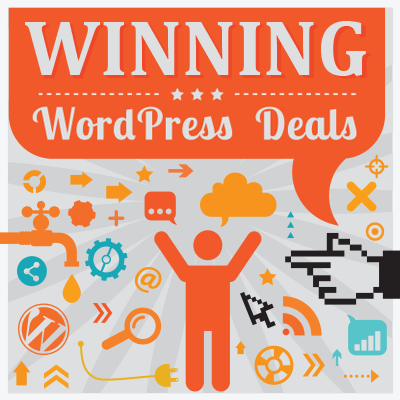 Don't you just hate slow websites? Well, you're certainly not alone: your visitors hate them too — and, to make matters worse, so does Google. That's right, if you want your website to rank highly in search engines, sell more products, generate more leads, earn more revenue, or simply deliver a more positive user experience, it needs to load quickly.
So how can you make your WordPress website faster? Well, if you're still using a generic shared web host, one of the most effective options will, of course, be to simply switch to a higher performance web host. But what if you just haven't got the time or money to make the switch?
Well, luckily, there is something else you can do that's extremely quick and easy — something that requires next-to-no technical know-how whatsoever! I'm talking, of course, about using a caching plugin.
Today, I'll be taking an in-depth look at one of the leading caching plugins around: WP Rocket. In the following review, I'll show you by just how much — and how easily — it can speed up your site (using real-life tests and actual data).
What is WordPress Caching?
Caching involves generating — and storing — a ready-made static (i.e. unchanging) version of your website on your server ready to display to visitors at a moment's notice. This reduces the need for your website (and/or the user's browser) to communicate back and forth with the server to assemble the behind-the-scenes information that creates your site's web pages.
With less communication going on between servers, and less data being loaded each time your website is accessed, the time it takes to load your posts and pages is significantly reduced.
WP Rocket will potentially:
cache all the posts and pages on your site
enable browser caching
defer loading of JavaScript files
decrease bandwidth usage with gzip compression
optimise Google fonts
minify and concatenate CSS and JS files
defer loading of images.
You might be wondering what happens if you publish a new blog post on a cached website, since, presumably, an unchanging cached version of your website wouldn't take this newly created data into account.
Not so! WP Rocket will regenerate the cached parts of your website every time you update your content, thereby ensuring your visitors will always see the most up-to-date version of your website.
WP Rocket WordPress Caching Plugin Review
Before we get to what WP Rocket can do, if all you need to know is by just how much it's likely to speed up your website, here are the results of our test (detailed below): by using WP Rocket on my own website, I was able to reduce page load times from an initial average of 2.2 seconds to about 0.9 seconds — a massive improvement!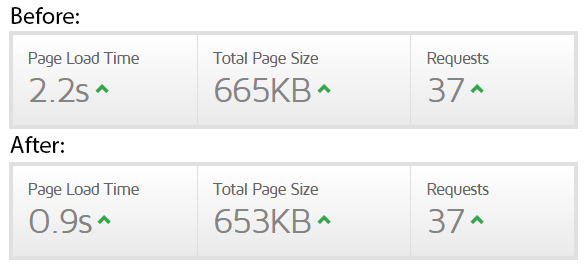 While these are, of course, just the results from one website, chances are WP Rocket will be able to shave significantly more than just a few milliseconds off your site's loading times.
Let's explore how it's able to achieve this, and how much work is involved in implementing such performance boosts.
Features of WP Rocket
It's worth pointing out that, in terms of features alone, WP Rocket compares pretty favourably with its competitors. Granted, you're probably more interested in how much faster your website will be after installing WP Rocket (and rightfully so), but it's nice to know you're not missing out on any important features.
With WP Rocket, you get page caching, cache preloading, gzip compression, browser caching, Google Fonts optimisation, image and video Lazy Load, minification, and a whole lot more.
CDN Compatibility
WP Rocket is also compatible with content delivery network (CDN) services: if your site is large enough to warrant distributing its files to multiple servers around the world for faster loading times, you'll find WP Rocket more than accommodating.
Fast and Easy Setup
The main selling point of WP Rocket is how easy it makes enabling caching on your website. With most other caching plugins, you're faced with the sometimes daunting task of understanding — and filling out — multiple pages of settings and options. Depending on how you configure them, you could easily end up accidentally doing something a bit screwy (and even, in rare cases, inadvertently breaking your site).
Minimal Control Panel
WP Rocket aims to eliminate all such confusion by being automatically up-and-running right out of the box — without being so rigid that it's unable to deliver great results. After activating WP Rocket, you'll see only a few tabs on the admin panel, each with just a few easy-to-understand settings.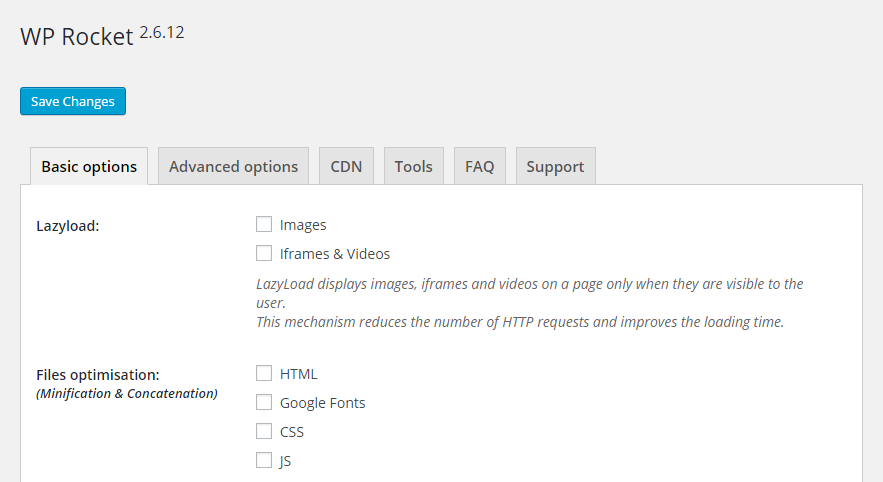 You can see the rest of the basic settings screen here. While there are a few more options to work with, the plugin works just fine without any of them enabled. This really is plug 'n' play caching for WordPress!
Suitable for Power Users
Of course, it's recommended that you read the online documentation to really see what this plugin can do and how much extra performance you can squeeze out of it, but, for those in a rush (or with zero technical interest in the ins-and-outs of caching), it's safe to say that speeding up your site with WP Rocket couldn't be made much easier.
Fool Proof Caching for WordPress
One of the highlights of WP Rocket is its easy setup process, which makes it a pretty much fool proof caching option for busy WordPress webmasters. It's described as being 'childishly simple to install' — something users who just want to get the job done and move on will almost certainly appreciate.
In fact, once the plugin has been uploaded and activated on your website, the cache will be automatically generated when someone visits the site. Everyone visiting your site thereafter should instantly start experiencing significantly faster loading times. Simple!
The Basic Settings
If you do decide to explore the additional settings and options WP Rocket provides, you'll see it has a few tricks up its sleeve for potentially improving speed even further, such as the option to only load media files (such as images) when the visitor reaches them on a page (a feature known as Lazy Loading).
Minification and Concatenation
You can also enable optimisation of the underlying HTML, CSS, and JavaScript files of your site through minification and concatenation. This might sound a bit complicated, but it only takes one or two clicks to implement (although doing so isn't necessarily a good idea — and non-technical folk should read up a bit on this before deciding whether or not to enable it). Additionally, if you're using any Google Fonts on your site, WP Rocket will also allow you to better optimise those too.
Custom Cache Lifespan
There's also the option to modify the default cache expiry interval. But, unless you're displaying particularly fast-changing or important external dynamic content on your site (such as critical content from social media feeds), the default 24-hour lifespan should be fine.

The Advanced Settings
Through the plugin settings, you can also enable caching for both mobile users and logged-in users — all with a simple click. After moving on to the 'advanced' tab, however, things start to get a little more complicated.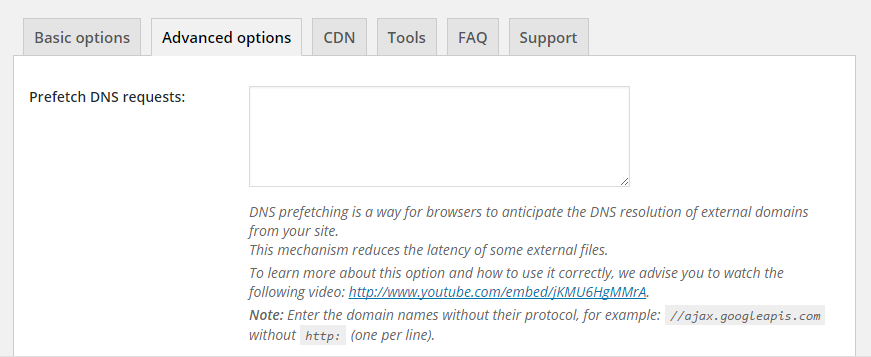 Force Refresh
By default, each time you publish a new post or add new content to your site, WP Rocket will automatically regenerate that part of the cache. Furthermore, it will also refresh the related parts of the cache (such as the archive pages, menus, or widgets).

Should you need to refresh everything in the cache, though (not just newly updated or modified content), you can force WP Rocket to regenerate it from scratch. Going a step further, you'll also find options to have unrelated parts of your site automatically regenerated when a new post, page, product, comment, or another type of content gets added.
Exclude Content from Cache
To give you even greater control over how caching works on your site, you're also free to exclude pages from the cache by adding their URLS to the 'never cache the following pages' field. (Note: Shopping cart and checkout pages are automatically excluded from the cache as part of the eCommerce support of WP Rocket.)
Configuring a Content Delivery Network
Through the CDN tab, you can configure the plugin to work with your content delivery network of choice, while the tools section gives you quick access to the clear and preload cache buttons.

What's more, should you get stuck, the FAQ and support tabs make it exceptionally easy to access the online documentation, and even open a support ticket from within your WordPress dashboard — a lovely touch!
Overall, WP Rocket aims to be all things to all people. On one hand, it's very easy to set up and start using on your site with default settings that actually produce good results, yet, on the other hand, there's also an appreciably large choice of settings and options to cater to more advanced users with specific needs, or those who demand more control over how caching works on their website.
Documentation and Support
While using WP Rocket out of the box is very straightforward, should you get stuck or need to know more of the ins and outs of how it works, there's quite a bit of high-quality documentation provided — including a getting started section, various tutorials, helpful FAQs and a handy troubleshooting section.
As long as your licence is still active, you can also open tickets with support to get whatever WP Rocket-related assistance you need.
My WP Rocket Testing Results
As mentioned at the top of this article, I had great results from using WP Rocket to cache my WordPress website. By testing the speed of my site with GTmetrix — using the default settings of WP Rocket and simply uploading and activating the plugin before generating the cache and running the tests — the average page loading times dropped from 2.2 seconds to 0.9.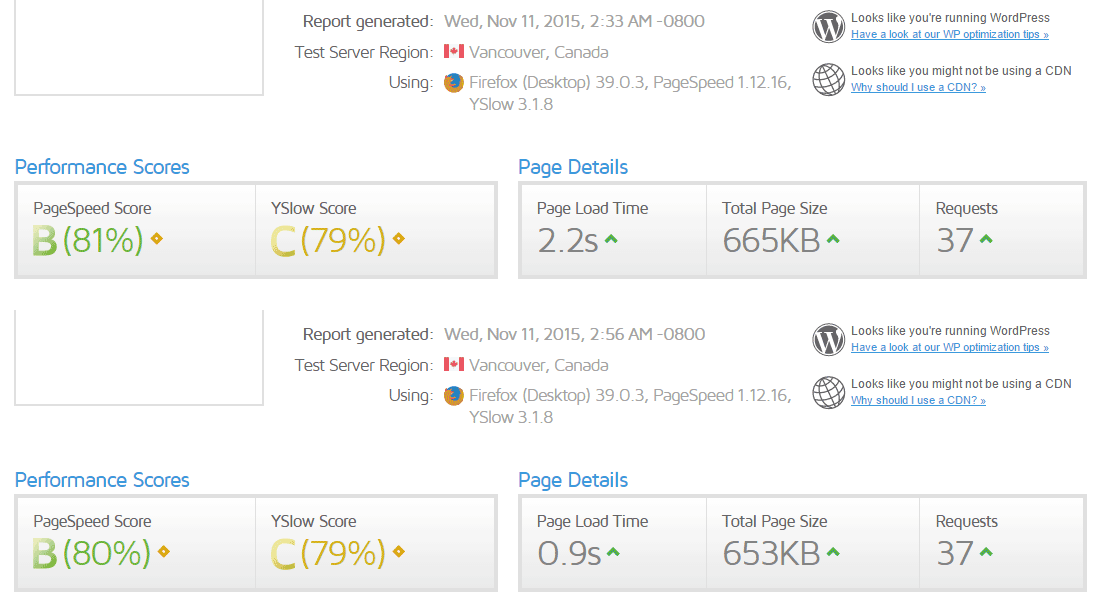 The site I tested the plugin on was a WordPress blog using the free Twenty Twelve theme, with about 80 posts and 37 active plugins. The site is hosted on an entry level shared hosting plan from HostGator, and has no CDN in play.
No two WordPress websites are the same, though, so these results may not be typical for all sites. They do, however, show that even a very basic WordPress blog on the cheapest hosting will almost certainly be able to achieve significantly improved load times using the plugin.
Other Ways to Speed Up Your WordPress Website
Whether you decide to use WP Rocket on your website or not, there are a number of other ways to speed up your WordPress website that are well worth mentioning, such as:
All of these are well worth trying if you haven't already.
WP Rocket Pricing
With prices starting at just $39 for use on one WordPress website, WP Rocket is an affordable option for most. There are also some other powerful free options available — such as WP Super Cache, and, for the technically minded, W3 Total Cache (to name but two of many). If you're looking for something that's exceptionally easy to set up and use, though, and also provides access to an extremely helpful premium support desk, WP Rocket is a strong contender.
The full pricing options are as follows:
Personal: $39 (1 site)
Business: $99 (3 sites)
Pro: $199 (unlimited sites)
All options include one year's access to plugin updates and support. After this period, you can continue using the plugin unsupported or renew your licence to maintain access. There's also a 30-day refund on offer if you aren't completely satisfied with the plugin after purchase.
Final Thoughts
WP Rocket is really very impressive. Not only is it extremely easy to use, it also delivers great results.
Most of the tasks you can carry out to optimise the speed of your website take considerable time and effort — whether that's optimising media files, reviewing and consolidating your plugins, migrating to a new web host or changing themes. WP Rocket, on the other hand, can be applied to your site in just a few clicks.
What's more, if you're a WordPress freelancer, whether helping clients with their existing websites or creating sites from scratch, having something like WP Rocket in your toolkit could be of huge benefit. In just a few minutes, you'll be able to speed up a client's site and deliver them tangible results (in the form of 'before and after' online speeds tests), and, when the best way to separate yourself from the competition is to offer more value to the client, things like this can really help.
As a data-backed article over on Moz puts it: "Fast websites have more visitors, who visit more pages for longer periods of time, who come back more often, and are generally more likely to purchase products or click ads."
Thanks to its quick set-up process, speeding up your website with WP Rocket really is an easy win in the war against slow load times.
Using WP Rocket? Thoughts?
All comments are held for moderation. We'll only publish comments that are on topic and adhere to our Commenting Policy.
Our commenting form also supports the use of Markdown.