Once you have a new WordPress environment up and running, you're ready to add content. Before you begin, though, you may want to add a few top plugins to improve your site (in terms of usability and/or design), increase security, manage backups and add any additional functionality you may need.
We've put together a list of some of the very best WordPress plugins available -- both free and premium -- many of which are used by tens of thousands (in some cases even millions) of websites the world over!
Let's get started.
1. Jetpack
Jetpack is a great starting point for the brand new WordPress user.
Developed by Automattic (the people responsible for WordPress.com), it offers an eclectic mix of functionalities -- bringing everything from a CDN for serving images more quickly to a related post widget, social sharing tools, site stats and even brute-force attack protection. It's the ultimate all-in-one plugin.
These are functionalities WordPress.com users take for granted, transported to the self-hosted platform in one super-convenient package. And, because Jetpack is maintained by Automattic, you can trust that the plugin is exceptionally well-coded, user-friendly, and always compatible with the latest version of WordPress.
It's no surprise this versatile powerhouse is one of WordPress' most popular plugins of all time, with more than 30 million downloads to date.
(Top alternatives: None!)
2. Akismet
Within minutes of publishing a blog, the first instances of spam will start trickling in. At first, this may seem flattering -- 'Wow! People are already reading my posts and leaving comments.' However, you'll quickly learn the vast majority of WordPress comments are, unfortunately, spam -- and, after a while, this will get hugely frustrating. As such, you need an effective anti-spam defense system to ease the burden.
Akismet -- another plugin brought to you by Automattic -- offers the best protection against spam. In fact, the plugin used to ship with every fresh WordPress installation by default, such was the need to combat spam.
Akismet works in the background, automatically intercepting anything that looks spammy, and outright blocking the most obvious instances. And, because the spammers are always looking for new tricks to beat the filters, Akismet analyzes data from across its million-strong network of users. This allows it to learn the latest strategies, ensuring it's always one step ahead.
3. Yoast SEO
Search engine optimization (SEO) remains the best way to attract visitors to your website via search engines. And, when it comes to optimizing your content, few plugins can compete with Yoast SEO in terms of feature set and usability.
Yoast SEO's best-known feature is its page analysis tool. This scans your content for SEO best practices, instantly telling you where your content is strong, where there's room for improvement, and any SEO tactics you've plain forgotten.
Other useful SEO features include an XML sitemap generator (for getting indexed) and a snippet preview tool (for better CTR).
(Read more: All in One SEO vs Yoast SEO.)
(Top alternatives: All in One SEO Pack.)
4. Ninja Forms
Every WordPress website needs a contact form plugin to let readers get in touch or make inquiries. At WinningWP, we recommend the free Ninja Forms plugin.
Why? Simply put, it's the easiest contact form plugin to use, with a simple interface and intuitive drag-and-drop form builder.
However, don't let this overview fool you. Contained within the user-friendly package, you'll find several advanced functionalities. These include AJAX form submission (so visitors won't have to refresh the page), powerful anti-spam reCAPTCHA, and advanced fields, such as a date picker.
(Read more: Gravity Forms vs Ninja Forms.)
(Top alternatives: Gravity Forms, WPForms, Contact Form 7.)
5. Monarch
When you access social media websites, such as Facebook, you'll immediately notice the content your friends are sharing. Wouldn't it be great if your content was shared via social channels, too?
If you want to tap into social sharing, you'll need a plugin for the job, and Monarch is your best bet.
Part of the highly regarded Elegant Themes family, Monarch lets you add social sharing buttons for more than 20 networks. There are also nearly endless customization options, letting you craft buttons that look gorgeous and encourage clicks. These buttons can be displayed almost anywhere on your page, too -- even inside time-delayed popups.
(Read our in-depth review.)
(Top alternatives: Simple Share Buttons Adder, Share Buttons by AddThis, Shareaholic.)
6. Disqus
Want to turn your blog's comment section into a thriving hive of conversation? Then it's well worth upgrading the native WordPress commenting system.
With threaded comments, powerful anti-spam controls, and email notifications, Disqus is a great replacement commenting system. Better still, visitors can add images and videos, up/downvote comments, and read responses in real-time. The result: Arguably the best platform for building an active community.
Oh, and Disqus will also respond to your site's design, so it looks the part, too.
(Read more: The Seven Best Commenting Plugins.)
(Top alternatives: Jetpack (Comments Module), Postmatic, ReplyBox.)
7. SearchWP
Native WordPress search functionality is known to be ineffective. If you want to upgrade it, look no further than SearchWP.
Rather than using exact term matches, as the built-in WordPress search function does, SearchWP uses keyword stems. This means a visitor's search results are likely to be more accurate. There are also built-in analytics, so you can track what your visitors are searching for.
SearchWP is plug-in-and-play, too, so there's not much to configure -- although you can tweak the search algorithm to your liking if you wish. The plugin even uses the native WordPress search widgets, so you won't need to spend time updating your sidebars.
(Read our in-depth review.)
(Top alternatives: Relevanssi, Custom Google Search, Dave's WordPress Live Search.)
8. VaultPress
Backing up your website is an essential task -- and one that far too many webmasters overlook. If your website is important to you, a good website backup service will give you the peace of mind you need to sleep easy at night.
You see, without a website backup, should something go wrong, you're on your own -- and you could potentially lose months of work. With a proper backup, however, should the worst happen, you simply click a few buttons and restore your website to the last known good configuration. It's like hitting save on an important document.
When it comes to reputable and reliable website backup services, few can compete with VaultPress. Owned and run by Automattic -- yup, the team behind WordPress.com again -- VaultPress can back up your website(s) in real-time, or at regular intervals. Every page, post, comment, and media file will be safe and sound in the cloud.
Should disaster strike, fixing your website is as easy as hitting the restore button. This takes just minutes -- possibly even seconds, it's that good. Behind the scenes, VaultPress will also perform regular scans on your website, looking for malicious code and other threats.
(Top alternatives: BackupBuddy, BlogVault.)
9. WP Rocket
Having a lightning quick website is something all site owners strive for. Why, I hear you ask? Because a fast website means happy visitors. And, because the search engines love a fast website, it should also lead to the double whammy of more visitors.
WP Rocket is probably the single best plugin you can invest in to speed up a WordPress website. It crams all of the speed optimization functionalities you could want into one incredibly helpful package. In just seconds, you can unlock page caching, browser caching, lazy loading, minification, and GZIP compression functionalities, plus plenty more.
Is it the best WordPress caching plugin? Definitely. More than that, though, we think it's the best WordPress speed optimization plugin, period.
(Read our in-depth review.)
(Top alternatives: WP Super Cache.)
10. Sucuri Scanner
A good security plugin is the perfect complement to a website backup plugin. The security plugin is the first line of defense; the backup plugin, the last resort.
Sucuri is one of the biggest names in the WordPress security space. Their free plugin, the Sucuri Scanner, protects your website using three crucial functions:
Activity audits -- these look at who's doing what on your website in real-time. The audit trail is then stored in the Sucuri cloud so that an attacker can't delete the data to cover their tracks.
File integrity monitoring -- this takes a snapshot of your website in perfect working order, then scans for changes to core files.
Malware scanning -- this uses the free Sucuri scanner, SiteCheck, to ensure your website is clean of malware.
(Read more: The Best WordPress Security Plugins and Services.)
11. OptinMonster
Ever plan on making money from your website? There's one time-tested piece of advice you'll probably read again and again: The money is in the email list.
If you want to cultivate an email list, first you need to encourage visitors to subscribe. For this, you need an optin form plugin.
WinningWP believes the best plugin for the job is OptinMonster. The plugin ships with several types of optin forms -- including attention-grabbing popups -- and each variant offers tons of gorgeous templates. These templates can be customized using the OptinMonster drag-and-drop builder.
Other useful features include page-level targeting, A/B testing, comprehensive analytics, and exit intent technology. By combining all of these features, you give yourself the best chance of maximizing your optin conversion rate and growing that email list as quickly as possible.
(Read our in-depth review.)
(Top alternatives: Bloom, SumoMe, WordPress PopUp.)
12. Soliloquy
Soliloquy lets you build beautiful, responsive image sliders. In fact, you can add far more than just images to your sliders, including blog content, videos, and testimonials, to name a few options. You can even pull images directly from social media websites, such as Instagram.
Soliloquy sliders are really easy to construct -- thanks to the plugin's drag-and-drop builder, it only takes a few clicks. There are a number of gorgeous templates you can use, too, including an image carousel.
Best of all, Soliloquy is the fastest and most secure slider plugin of all -- the code was even audited by the WordPress lead developer, Mark Jaquith!
(Read our in-depth review.)
(Top alternatives: Slider Revolution, Meta Slider, LayerSlider.)
13. Beaver Builder
Page builder plugins have enjoyed an explosion in popularity recently. They let you craft stunning custom layouts by combining a flexible and intuitive interface, have loads of powerful modules (the building blocks), and drag-and-drop functionality to put those building blocks together.
When it comes to page builder plugins, very few can compete with Beaver Builder in terms of the all-round experience. It ships with an impressive 30-plus modules that you can slot together in any combination you like. Modules include:
opt-in forms
content sliders
image galleries
slideshows
call-to-action buttons
pricing tables
maps
videos.
Beaver Builder also includes 30 prebuilt templates that you can use to get up and running. You can view your creation in real-time, too, courtesy of the live front-end editor, which lets you watch your design come to life right before your eyes.
If you're not quite sold, you can try a Lite version of Beaver Builder for free from the official directory. Then, when you're ready to unlock the full range of functionalities, you can take the plunge and purchase the full version.
(Read our in-depth review.)
(Top alternatives: Elementor, Visual Composer, Thrive Content Builder.)
14. Themify Announcement Bar
Got an important announcement for your visitors? (Maybe details of your latest promotion, for example.)
The best way to maximize awareness is with the Themify Announcement Bar. The plugin lets you display eye-catching and highly customizable notification bars at the top of the screen. You can also dot similar announcements throughout your site using shortcodes and widgets.
Best of all, you can schedule these announcements to appear during certain times and for a specific duration, making it perfect for a time-sensitive announcement such as a flash sale.
(Read more: Five Best Drop-Down Announcement Bar Plugins.)
(Top alternatives: Hello Bar, WP Notification Bar.)
15. WooCommerce
WooCommerce is to ecommerce what WordPress is to CMS -- both dominate their respective industries. In fact, WooCommerce is the more dominant of the two, powering a scarcely believable 39% of all online storefronts.
This ecommerce juggernaut lets you sell both physical and digital products from your WordPress website, handling the entire buying process from start to finish.
Just create dedicated pages for your products -- complete with images, description, specs, and, of course, prices -- then let your visitors peruse them at their leisure. If they like what they see, they can use the WooCommerce functionality to add products to their basket, view and update their shopping cart, and then go to checkout and make a payment. WooCommerce also comes with lots of other functionalities that are extremely relevant for online stores, such as shipping rates and discount coupons.
WooCommerce also offers an incredible 140 payment gateways -- from household names, such as PayPal and Stripe, through to region-specific gateways. Some of these payment gateways are freely available, while others require the purchase of a premium extension.
Because of WooCommerce's staggering popularity, there are hundreds (maybe even thousands) of other extensions available, and these come in both the free and premium variety.
(Read more: An Introduction to the Best WordPress ecommerce Plugins.)
(Top alternatives: iThemes Exchange, MarketPress eCommerce.)
16. ManageWP
For those of you running multiple websites, you'll quickly realize that switching back and forth between all of your WordPress logins is a major time sink. ManageWP is an ingenious solution to this, letting you manage all of your sites from one central dashboard -- you'll only have to remember one password, too!
Other features include built-in analytics, security checks, cloud backups and performance optimization. Best of all, you only pay for the features you need, and on a 'per website' basis.
(Top alternatives: JetPack (Manage Module), MainWP, iThemes Sync.)
17. WP Migrate DB Pro
Looking to migrate your WordPress website? Then WP Migrate DB Pro is hands down the best solution. It's perfect for moving your site to a new domain or a new host, or setting up a staging environment.
Just install WP Migrate DB Pro on the old and new environment, then use the plugin to transfer the entire database across -- or as much of your website as you want to migrate.
(Read our in-depth review.)
(Top alternatives: Duplicator, All-in-One WP Migration, BackupBuddy.)
18. iThemes Security Pro
We've already talked quite a bit about protecting your website, so, hopefully, you've got the hint that it's a super-important topic. If you're going to install just one WordPress security plugin, though, let it be iThemes Security Pro. It's a comprehensive, all-in-one security package, designed to eradicate more than 30 vulnerabilities.
Protection against brute force attack, as well as strong password enforcement and hiding the WordPress login page are just some of the functionalities included. There's also malware scanning, file change detection and database backups.
And, if you know there's no chance you'll be working on your website on a given day, you can even use iThemes Security Pro to activate 'away mode'. This prevents any changes being made to the WordPress admin during your away time.
(Read more: The Best WordPress Security Plugins and Services.)
(Top alternatives: All in One WP Security and Firewall, VaultPress, SecuPress.)
19. Google Analytics Dashboard for WP
Google Analytics is a site owner's best friend. At a glance, it can tell you everything you need to know about your visitors -- audience size, how long they stay, where they come from, and so on.
The Google Analytics dashboard is really well designed and easy to use. However, it's a whole lot more convenient to view your visitor data directly from the WordPress dashboard, rather than switching between browser windows.
If you want this convenience for yourself, all you need is the Google Analytics Dashboard for WP plugin. You can even view visitor behavior in real time!
(Top alternatives: MonsterInsights.)
20. LifterLMS
If the aim of your content is to educate, why not go all out and convert your posts into an online course? The easiest way to do this is by installing a learning management system, and, in our opinion, LifterLMS is the best around.
LifterLMS allows you to create a dedicated eCourse complete with modules, quizzes, and grading. Best of all, the course contents can only be accessed by enrolled students -- the content is 'locked' to non-members.
You can choose to release the course content all at once, or you can drip feed it -- either based on a student's progress or, say, at a rate of one module per week.
The core LifterLMS plugin is completely free -- however, it's the premium add-ons that bring the really exciting functionality. For example, by installing one of the payment gateway add-ons -- either WooCommerce, PayPal, or Stripe -- LifterLMS is transformed into a fully-fledged ecommerce store, capable of selling access to your courses. There's even an AffiliateWP add-on that allows you to create an affiliate scheme to encourage other webmasters to promote your courses.
(Read more: Top Five Learning Management System (LMS) Plugins.)
(Top alternatives: WP Courseware, Sensei, LearnDash.)
21. WooSidebars
Widgets are the small blocks of content that are specifically created for sidebar and footer areas. Most WordPress themes support these widgetized areas, and they're a fundamental part of your site's design and content delivery.
Now, default WordPress lets you create one 'assortment' of widgets per widget area, but what works on one page may not work on another. For example, the sidebar area on a sales page may serve a very different purpose to the sidebar on a standard blog post, right? Without a plugin, however, you're stuck with the same widgets on both, and that's far from ideal.
WooSidebars is the best solution to this conundrum, letting you configure 'conditional' widget areas. This means you can create a widget area to appear on a specific page, then populate it with tailored widgets. You can also create custom widget spaces for specific post types or post categories.
(Read more: Top 25 WordPress Plugins for Sidebars and Widgets.)
(Top alternatives: Content Aware Sidebars, Display Widgets, Widget Logic.)
22. SyntaxHighlighter Evolved
The SyntaxHighlighter Evolved plugin helps visitors to make more sense of the code snippets you post. This is achieved by highlighting individual lines within said snippets, helping readers to identify the really important bits.
23. Redirection
When a visitor lands on a URL on your website that doesn't exist, they're greeted by a 404 error. This doesn't mean your site's broken, but rather that the server could not find the specific page they were looking for -- possibly as a result of a typo or a bad link.
Even though the 404 error may not be your fault -- and they usually aren't -- it's still a poor first impression for the visitor. As such, and wherever possible, these 404 errors need fixing.
Fortunately, the Redirection plugin is an excellent solution to this problem. Redirection actively monitors for 404 errors as they are generated, then lets you point visitors to the right place by configuring 301 redirects. It can also proactively build these redirects, which is useful if you ever decide to change your site's permalink structures.
(Top alternatives: Quick Page/Post Redirect Plugin, Safe Redirect Manager, Simple 301 Redirects.)
24. Google XML Sitemaps
As all site owners know: Visitors equal money. And when it comes to generating traffic the search engines rule the roost (for the foreseeable future at least). Before you can even think about an SEO strategy, though, your website needs to be indexed. And if you want your site indexing, look no further than the Google XML Sitemaps plugin.
Google XML Sitemaps has been in action for more than nine years, downloaded an eye-watering 19 million times, and boasting a sterling 4.9/5 rating on the official directory. But what does it do, exactly?
In a nutshell, it generates an XML Sitemap of your website -- a sort of roadmap to all the individual pages that make up your website -- which the Googlebots use to discover and index all of the individual URLs. Now, search engine users can find you!
The plugin will even notify the search engines when the sitemap is changed -- i.e., when new URLs are added. This makes it, without a doubt, the easiest, quickest, and most effective way to get your website onto Google.
(Read more: Google XML Sitemaps vs Yoast SEO.)
(Top alternatives: Yoast SEO.)
25. WPML
WPML is the best-known and most popular multilingual plugin for WordPress. It's perfect for anyone who wants to make their website more accessible by translating the content into multiple languages.
The plugin lets you translate every single word of your website -- just select the languages you want to offer, then provide the translations using a version of the WordPress visual editor. You can even assign other WordPress users a 'translator' role if you need a helping hand.
With the translations ready, visitors use a sidebar widget to select their preferred language from a drop-down list.
(Read more: The Seven Best Multilingual Plugins.)
(Top alternatives: Polylang, qTranslate, MultilingualPress.)
26. BuddyPress
BuddyPress allows you to build a fully-fledged community around your humble website by introducing social networking features.
With the plugin installed, visitors can sign up to your website, customize a personal profile page, join user-created groups, and even send private messages. The core plugin ships with lots of useful widgets to help your new community function.
27. bbPress
bbPress is another community-based WordPress plugin, but this option introduces discussion forum functionality.
The plugin is super-easy to integrate with an existing website, automatically creating all of the dedicated forum pages your site needs. Visitors can then sign up to your website and engage in discussions as they please.
Many people discuss BuddyPress and bbPress as an either-or situation. In my opinion, though, they're perfect complements -- they both focus on a separate element of community building that, when combined, will keep visitors coming back again and again.
28. Theme Check
The Theme Check plugin gives you peace of mind that your WordPress theme isn't a dud. It puts your theme through a rigorous testing process that ensures it's compliant with the latest WordPress theme standards and best practices.
In fact, every WordPress theme you find on the official theme directory will have passed this test -- one of a reviewer's many requirements is to run a test on potential admissions using this very plugin. However, even if you know a theme has passed once, running another test for yourself will tell you whether the theme still passes today.
(Top alternatives: Theme Review (service -- not a plugin).)
29. WP-PageNavi
The WordPress pagination system uses older and newer posts by default. The WP-PageNavi plugin lets you customize the pagination links, thus making it easier for your visitors to navigate your blog. It's a simple thing, but it adds a personal touch to your site that visitors will appreciate.
30. MailChimp for WordPress
If you want to maximize the rate your email list grows, most experts recommend a premium optin plugin. However, that doesn't mean there's a dearth of free options.
If you're on a budget, we recommend the MailChimp for WordPress plugin, which lets you create clean and simple optin forms that integrate with your MailChimp email list. (MailChimp is arguably the best autoresponder service for beginners -- it has lots of features, it's easy to use, and it's free up to 2,000 subscribers.)
And if you like what you see, consider upgrading to MailChimp for WordPress Pro.
31. Shortcodes Ultimate
In the WordPress world, shortcodes are square-bracketed shortcuts for much more complicated -- and sometimes really cool -- functionalities. For example, by copying and pasting a shortcode you could add, say, an interactive image slider to your site. All it takes is a few seconds of input, and the result is well worth it. And, best of all, shortcodes work with any WordPress theme.
If you want to add shortcodes to your website -- and who wouldn't? -- then Shortcodes Ultimate is the plugin for you. Contained within this humble plugin are a whopping 50-plus shortcodes, unlocking features such as:
quotes
testimonials
pricing tables
accordions
post sliders
galleries
progress bars
image carousels
lightboxes
buttons.
Basically, all of the functionalities that most webmasters take for granted. And, if you want even more shortcodes -- as well as a few more styling options -- you can purchase one of three premium add-ons.
(Read more: How to Use WordPress Shortcodes in Theme Templates.)
(Top alternatives: Elegant Shortcodes, WordPress Shortcodes, Simple Shortcodes.)
32. WP-Optimize
Did you know that every time you save a draft for a given post, it gets stored in your WordPress database? As someone who probably saves a post ten to 20 times before publishing, these drafts can seriously add up. But once you've published a post, are any of these drafts really necessary? Almost certainly not. And that means these drafts are just sitting there, clogging up your database and slowing your website down.
WP-Optimize is a super-effective database optimization plugin. Every week -- or at time intervals specified by you -- the plugin will clear any unnecessary trash from your database. Beyond draft posts, this includes spam comments, trackbacks, and pingbacks. This will keep the MySQL database in tip-top shape, as optimized and efficient as possible.
33. WP Maintenance Mode
No visitor wants to access a half-finished website. If you need to make changes to your website, make them in maintenance mode.
With maintenance mode activated, visitors will see a temporary splash screen in place of your site. However, behind the scenes, you'll still be able to see your website as normal, letting you work on it privately.
The WP Maintenance Mode plugin lets you switch maintenance mode on and off in a single click. The maintenance mode screens look incredibly stylish, complete with a custom background image, colors, and text.
You can also use this plugin to build 'coming soon' pages, complete with an animated countdown timer.
(Read more: Six of the Best Free Maintenance Mode Plugins.)
(Top alternatives: Minimal Coming Soon & Maintenance Mode, Maintenance, Easy Coming Soon.)
34. Maps Builder
Businesses with an offline presence need in-the-flesh customers to survive. But there's still a need for an online presence, and one of the reasons is to show people where to find you.
The best way to do this is with the Maps Builder plugin. In a nutshell, it lets you embed dynamic Google Maps directly into your site.
You can make your maps look stunning by using an array of stylish filters -- courtesy of the seamless integration with Snazzy Maps -- and custom icons. You can also preview your maps in real-time as you build them, guaranteeing a gorgeous design.
(Read more: Six Best Google Maps Plugins.)
(Top alternatives: WP Google Maps, Google Maps Bank.)
35. BBQ: Block Bad Queries
Block Bad Queries is the fastest WordPress firewall plugin, and also the most user-friendly.
The plugin has one job: To keep your website safe at all times by blocking all malicious incoming requests.
Block Bad Queries requires no configuration whatsoever, either. Just install, activate, and let it do its thing in the background -- true plug-in-and-play.
36. UberMenu
UberMenu is probably the ultimate WordPress navigation menu plugin. The mega-menus it builds are not only useful for helping visitors to get around your site, but they're also one of its more eye-catching design elements.
As well as cramming loads of links into the menu space, UberMenu also lets you add lots of cool things to your menus -- cool things such as images, icons, tabs, and even other widgets. This is all made to look even more impressive by UberMenu's stylish transition animations.
The plugin ships with a whopping 50 customization settings, and you can see your changes rendered in real-time using the UberMenu Customizer.
37. Simple Image Widget
No prizes for guessing what the Simple Image Widget plugin does -- it lets you add images to any widget space with no frills and the minimal amount of fuss.
Simply place the widget, then select the image you want from your media library. You can also place text below it, customize the size, and attach a link.
(Read more: Top 25 WordPress Plugins for Sidebars and Widgets.)
(Top alternatives: Image Widget.)
38. FooGallery
Foo Gallery is an awesome free plugin for adding image galleries to your site. It lets you upload images to a gallery, then re-order them using drag-and-drop. You can also create separate albums.
These galleries can be added to any page of your website just by copying and pasting a simple shortcode. Thumbnails are displayed super-crisp, thanks to retina support, and when visitors click a thumbnail the image is viewed at full-size in a stylish lightbox.
(Read more: Six Best Image Gallery Plugins.)
(Top alternatives: Envira Gallery, NextGen Gallery, Justified Image Grid.)
39. Restrict Content Pro
Want to create exclusive content for your members? Then you need Restrict Content Pro, the undisputed king of membership plugins. Use it to protect any of your content, thus creating a fully-fledged membership website in an instant.
This is achieved by assigning an 'access level' to your blog content. Users with a high enough access level can view it, while it remains locked to other users.
Best of all, Restrict Content Pro can be upgraded via premium extensions. The most notable of these premium extensions are the payment gateways, which include Stripe and PayPal Pro. These payment gateways allow you to charge for access to your premium content, even offering members the option of automatic monthly renewal. This makes it a great way to monetize your website.
(Read our in-depth review.)
(Top alternatives: MemberPress, WooCommerce Memberships, iThemes Exchange Membership.)
40. Good Reviews for WordPress
Good Reviews for WordPress is a streamlined plugin that lets you add stylish reviews and testimonials to your website -- complete with the schema markup that powers Google's rich snippets. Although it's been built primarily with restaurateurs in mind, in reality the reviews can be used in any industry.
Reviews can be added to any post, page, or widget area. They include a five-star rating, an image of the reviewer (for enhanced credibility), and a link to the reviewer's website. And, for those wanting to display multiple reviews, the plugin supports a list or slider mode.
(Top alternatives: WP Review Pro, Taqyeem, WP Product Review Lite.)
41. PowerPress
It is easy to see why PowerPress is the number one podcast solution for WordPress users. The plugin lets you set up and host your first podcast in just a few simple steps, however if you delve deeper you will find many customisation options.
PowerPress offers full support for Apple Podcasts and Google Podcasts and comes with integrated HTML5 audio and video players for your website. Podcasts can be imported from RSS feeds and from other WordPress podcast plugins and it even allows you to host multiple podcasts from one WordPress website.
PowerPress is 100% free to use. The company behind the plugin, Blubrry, generate money by selling podcast hosting solutions from $12 per month; however you are under no obligation to host with them so you can host your podcast files wherever you want.
(Top alternative: Seriously Simple Podcasting)
42. Event Organiser
The Event Organiser plugin offers all the functionality you need to manage your latest event(s), from start to finish. Simply create an event in the WordPress dashboard, select a date, drop a pin onto a Google Map, upload some images, and write a promotional description. Potential attendees will then have all the vital information.
For those who run regular events, Event Organiser is equipped with lots of time-saving functionalities to lend a helping hand. For example, you can create recurring events -- say, once a month. The plugin also boasts plenty of useful widgets -- a calendar or event list widget gives an overview of what's coming up, for example.
With premium extensions -- or the Event Organiser Pro plugin -- the plugin can also handle ticketing, and it will even collect payments.
43. Related Posts for WordPress
If a visitor is enjoying a post on, say, how to be successful with affiliate marketing, it's quite likely they'll be interested in other affiliate marketing posts, right? This is the premise behind related posts widgets -- they show visitors other relevant content, which encourages them to move around your blog and stay onsite for longer.
Related Posts for WordPress is the fastest and most effective plugin in its category. All it requires is a super-brief setup, during which the plugin pieces together which posts are best connected. You can then display related posts in either shortcode or widget format.
A premium version of the plugin is also available. This adds cool functionalities such as content weighting, which lets you choose which posts are encouraged to appear, helping you to drive more traffic to your top-performing content.
(Read more: Six Best Related Post Plugins.)
(Top alternatives: Jetpack (Related Posts Module), Yet Another Related Posts Plugin, Contextual Related Posts.)
44. Disable Comments
Even with a quality anti-spam plugin, such as Akismet, your website will likely still receive spam comments. If this gets too much for you to handle, or you're website isn't a blog at all, and therefore simply doesn't require any kind of commenting functionality whatsoever, consider the Disable Comments plugin.
The plugin simply closes the comments section across your entire website, or on specific pages. It's the only way to 100% eradicate spam.
45. Cue by Audiotheme.com
Although not commonly employed, adding background music to a website can really enhance the ambiance, and promote desirable perceptions of your brand. If you like the sound of that, the Cue by AudioTheme.com plugin lets you manage playlists for the background of your website.
With the use of a shortcode, you can add a playlist to any page on your website. These playlists are fully customizable, too -- and you could even use this functionality to play a podcast or a voiceover if you'd prefer. You can upload audio files from external sources or your WordPress Media Library, then use the plugin's drag-and-drop functionality to re-order the tracks and upload custom artwork.
46. Schema Pro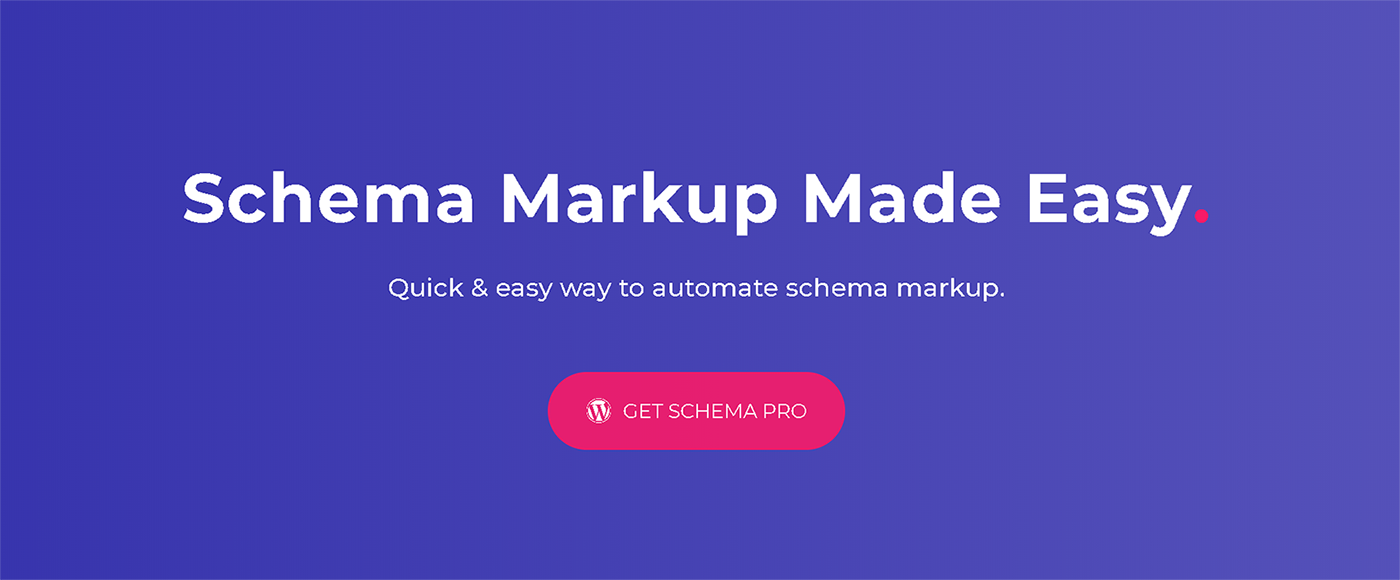 Our favourite Schema and Rich Snippets plugin for WordPress is Schema Pro. The plugin can help add schema markup to your pages automatically to help them stand out in search engines with star ratings, images, video thumbnails, directory listings, and more.
Schema Pro supports 13 schema types: Review, local business, article, service, product, course, recipe, person, job postings, software application,book, event, and video object. The plugin supports all custom post types and has support for custom fields too.
If you are looking for a way to improve your search engine listings and make your pages stand out, Schema Pro is the solution for you. Pricing starts from only $79.
(Top Alternative: All In One Schema Rich Snippets - The Free Version of Schema Pro)
47. CSS Hero
CSS Hero is a page builder plugin reimagined. Instead of building a custom layout from scratch, CSS Hero works with what you already have: Your WordPress theme. (After all, you chose your current theme because you liked its design, right?)
CSS Hero lets you customize any part of your current theme using an intuitive point-and-click interface -- click on any element on the screen, then customize it to your heart's content. Customization options include fonts (600-plus to choose from), colors, spacing, and borders. And, despite editing the CSS directly, you won't need to write a single line of code yourself -- the plugin automates everything based on your choices.
(Read our in-depth review.)
48. Divi Builder
For years, Elegant Themes have been one of the dominant names in the WordPress world. Their flagship product, Divi, is a fantastic multipurpose theme capable of building almost any design imaginable by using powerful page builder functionality.
In 2015, Elegant Themes launched a plugin version of this theme -- the Divi Builder. With the Divi Builder installed, you can customize the design of any theme with, as the website puts it, 'endless layout possibilities'.
The 46 modules can be placed using drag-and-drop, then pulled and tweaked until they slot together just so. The modules support many styling options and color customizations, and can be resized to fit just about any space. Modules include:
blog section
gallery
maps
video slider
portfolio
pricing table
email optin
contact form
testimonial
social media follow buttons.
If you have a design for your website in mind that no theme can produce, the Divi Builder could be just the plugin you're looking for.
(Read our in-depth review.)
49. Classic Editor
With a rating of 2 out of 5 stars on WordPress.org, it is safe to say that not everyone likes the new Gutenberg editor. Thankfully, the WordPress team developed Classic Editor for those that want to continue using the classic WordPress editor and have committed to supporting the Classic Editor plugin until at least 2022.
The plugin allows you to select the default editor for all users and give users the option of selecting either Gutenberg or Classic as their preferred editor. Each post or page you edit will open up using the last editor you used, however you can switch editor at any time.
If you are not enjoying the new way of editing content with Gutenberg, Classic Editor is the WordPress plugin for you.
(Top alternatives: Disable Gutenberg, No Gutenberg)
50. Shortlinks by Pretty Links
Shortlinks by Pretty Links is a versatile URL tool that lets you create short marketable URLs that track click-throughs. Those of you who promote affiliate links on your website can use Shortlinks to change long ugly affiliate URLs to short clean URLs using your own domain name.
The plugin has been actively developed for several years and was formerly marketed as Pretty Links. In addition to URL shorterning, URL tracking, and URL redirection, Shortlinks also allows you to place links into groups. Links can be marked as dofollow or nofollow and a report on link clicks can be downloaded in CSV format too.
Pretty Links Pro is available from $59 per year. It adds additional functionality such as the ability to create new links automatically, link cloaking, and keyword replacement.
If you are looking to have more control over the outgoing links on your website, Shortlinks is our top recommendation.
(Top alternative: Thirsty Affiliates)
51. Editorial Calendar
WordPress is the perfect platform for publishing a blog. Unfortunately, the core version of WordPress does not make it easy to manage a busy post schedule as blog posts are listed as a list in the WordPress admin area.
Editorial Calendar helps you manage your blog more efficiently by displaying your blog posts in a monthly calendar. From the main calendar page you can move posts to different days and times using drag and drop. A quick edit function is available for each post that allows you to change the title, content, time, and post status. You can do all this without leaving the calendar.
Unscheduled drafts are listed at the side of the calendar, however they can be moved into the main calendar at any time and scheduled for publication.
Whether you write for your own blog or manage a large multi-author blog, Editorial Calendar will help you manage your post schedule.
Final Thoughts
When you start a brand new website, it'll only really become complete when you install and activate the right plugins. From security to speed, from ecommerce to newsletter management, there's so much that needs to be done to create the perfect site.
While we've tried really hard to gather the most important — and most popular — plugins out there, there'll no doubt be some additional ones you'll need for your own project/niche. Try searching the WordPress plugin repository and/or CodeCanyon for more. Good luck!