SearchWP Review: A Plugin to Upgrade WordPress Search with Ease!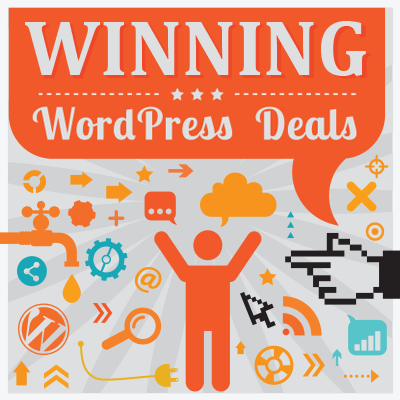 It's no secret that the search functionality of WordPress isn't all it could be. Without the ability to index custom post types, custom fields, shortcode content, or PDF documents — not to mention returning results sorted by date rather than relevance — there's a good chance your readers won't be able to find what they're looking for on your website. Even if the exact content they're searching for exists on the site!
If you want to give your visitors what they're looking for, it's time to upgrade the WordPress search tool by installing a dedicated plugin. SearchWP is an excellent option for doing this. In this review, we'll take a look at its features and see how easy it is to use in order to help you decide if it's the right choice for your website.
The Benefits of Using SearchWP
SearchWP has been built to help WordPress users offer their visitors a fully-functioning search tool. By installing this plugin on your website, your visitors will be able to find more of your content, thereby improving their user experience. As a result, this should give you an extended opportunity to forge a better relationship with them.
Here's a quick list of some of the most impressive features of SearchWP:
Post meta indexing (titles, descriptions, keywords)
PDF document content indexing
Media file display in search results
Keyword weight control
Selective indexing
Search statistics
Growing library of extensions
After installing SearchWP, instead of displaying search results according to post date, your results will be returned according to relevance with the ability to include a wider range of content types.
Another notable feature of SearchWP, which helps improve the search functionality of your site, is its ability to use keyword stemming. This allows users to enter in a search term, such as "run", with the plugin being smart enough to return results including related words, such as "running", or "runner".
You can also create supplemental search engines, which work independently of the main site-wide search engine. This could be used to allow users to search a single custom post type — such as products on an e-commerce store — without returning blog post content in the results.
SearchWP is developer friendly, making use of hooks to allow customization without impacting the core plugin code. This also future-proofs any modifications that are made, preventing them from being overwritten when the plugin is updated.
Now that we've taken a look at some of the most useful features of SearchWP, it's time to see how easy it is to implement — helping you decide whether it's an essential upgrade for your WordPress site.
How to Get Started With SearchWP
After installing and activating SearchWP, the plugin will build the search index for your site. How long this takes depends on how much content your website has and whether you choose to index PDF documents or not.
Once this is completed, you can access the plugin settings to configure how SearchWP will work on your site.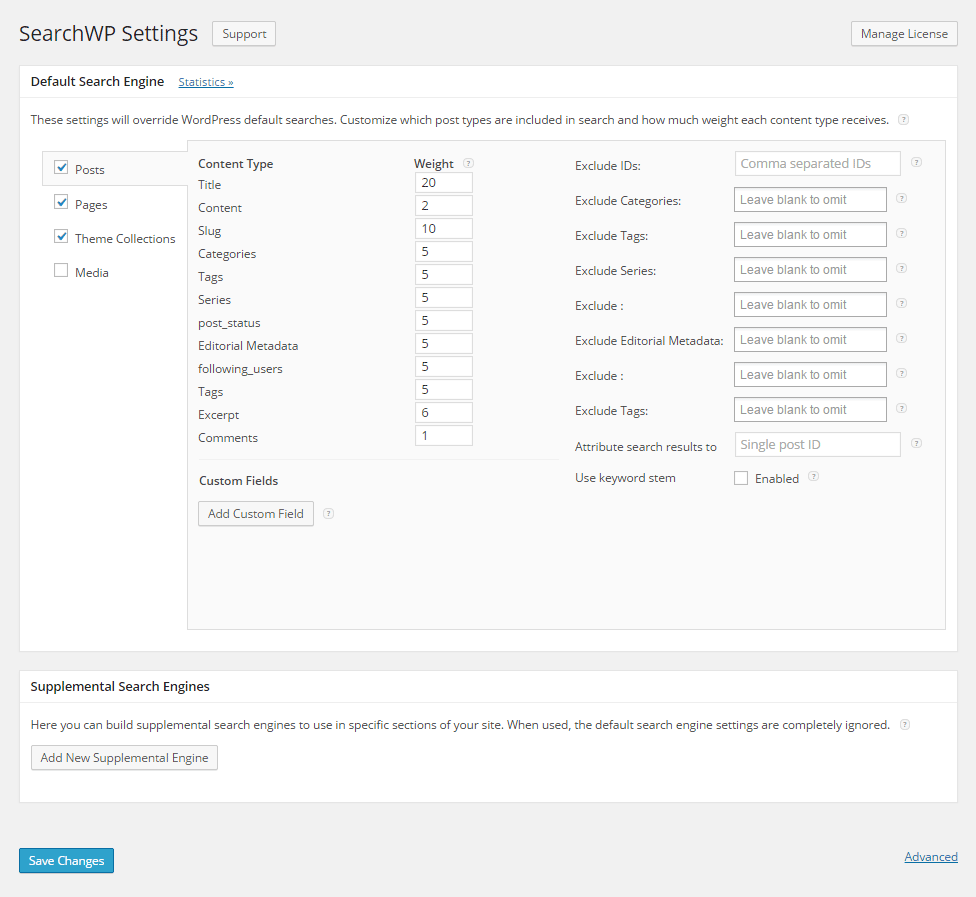 Through the single settings page, you can choose which post types to include in the search index and are therefore displayed to visitors performing a search on your website. Including or excluding a post type, such as pages, or any custom post type you've created on your site is as easy as checking or unchecking a box.
SearchWP also makes it very easy to add weighting to the individual elements that make up a post. These weighting options include the post title, content, slug or URL, and any taxonomies or custom fields in use.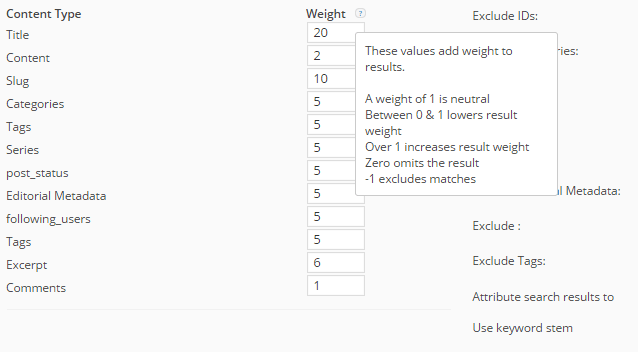 The plugin comes pre-populated with weightings. However, you're free to modify these to meet your own individual requirements. This gives you the ability to exclude certain elements — e.g., the excerpt.
As SearchWP allows visitors to search the contents of custom fields, any of these fields that are active on your site — including those from other plugins or any that you've created yourself, — can be given a weighting too.

With SearchWP, you can index the media that has been uploaded to your site so that it can be returned in the search results. In addition to including images and other media files, SearchWP also has the ability to index the contents of PDF documents. Specific file types can also be excluded from search results.

When media files are displayed in the search results, your visitor can conveniently click through to the post that contains that file, rather than just viewing the files on the results page.
Once the initial index has been created, and you've configured the plugin, there's nothing else to do. SearchWP will handle all search duties on your website, without the need for you to update existing or add new search forms to your pages.
The search result pages will still the look the same — but now they'll now be populated with much more relevant content.
SearchWP Statistics
As soon as the plugin is up and running on your website, it'll start gathering statistics about how your visitors are using the search tool. The statistics include:
Number of searches over the past 30 days
Popular searches by day, week, month, and year
Failed searches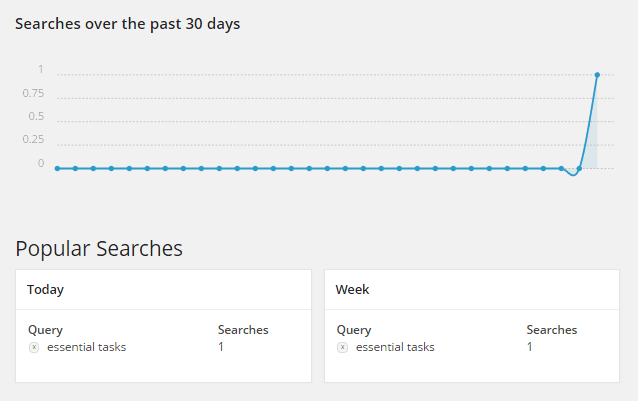 This is useful data to have access to, since you can see what your readers are interested in, and then make the links to that content more prominent. This data can also indicate that your visitors are thirsty for more information on certain topics, which you can quench by adding more content on those topics.
Extensions and Add-ons
If you want to extend the functionality of SearchWP, there are a number of add-ons available for the plugin.
These extensions include adding live-search to your forms, including support for multilingual content, activating fuzzy matches to support more lenient search queries, and carrying out on-site diagnostics to help you keep an eye on the SearchWP index, and much more.
The official extensions are available to download for all SearchWP license holders.
SearchWP Pricing
SearchWP is a premium plugin and is available with three licenses:
Single site: $49
Business (5 sites): $129
Developer (unlimited sites): $249
All options include one year of support and access to automatic updates, as well as access to all extensions. Licenses can be renewed with a 30% discount after expiration.
Conclusion
There are many benefits (view all features) of using the SearchWP plugin to improve — or even fix — the core WordPress search feature.
By making it easier for your readers to find more of the content they're interested in, you can increase the time they spend on your website, which in turn improves the chances of turning one-time visitors into subscribers, clients, or customers.
If you're building websites for clients with WordPress, adding SearchWP is a surefire way to eliminate support calls from disgruntled site owners related to the "broken" search functionality.
With a one-time setup process and automatic replacement of the core WordPress search tool, adding SearchWP to your site is highly recommended.
Find out more about SearchWP on the official SearchWP website.
Used/using SearchWP? Considering it? Thoughts?
All comments are held for moderation. We'll only publish comments that are on topic and adhere to our Commenting Policy.
Our commenting form also supports the use of Markdown.