Six Best Image Gallery Plugins for WordPress (2019)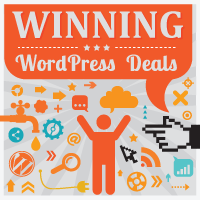 Are images and photographs your livelihood? Then don't just stick your work on your website haphazardly and hope for the best — your work is worth more than that, right?
Instead, give your images the showcase they deserve. In the online world, this is achieved by presenting them in stylish galleries.
Fortunately, WordPress users are spoilt for choice when it comes to gallery plugins — even the WordPress core has a certain amount of built-in gallery-building functionality!
If you take your images seriously, though, this core functionality can feel quite limited. With hundreds of gallery plugins available — both free and premium — why accept limitations?
Simply install one of the many plugins and away you go: you'll have more powerful, better-looking image galleries that your visitors will love. And, because many of the plugins are rich in customization capabilities, you'll be able build custom-styled galleries that can really enhance your brand.
To help you narrow down your selection, we've taken an in-depth look at the six most popular WordPress gallery plugins on the market.
And remember: When it comes to art, image is everything. Any artist or photographer worth his salt knows that presentation is almost as important as the work itself — your images will be better received if the collection is nicely put together.
Keep this in mind as we dive into a look at the best gallery plugins for WordPress released to date.
Modula Image Gallery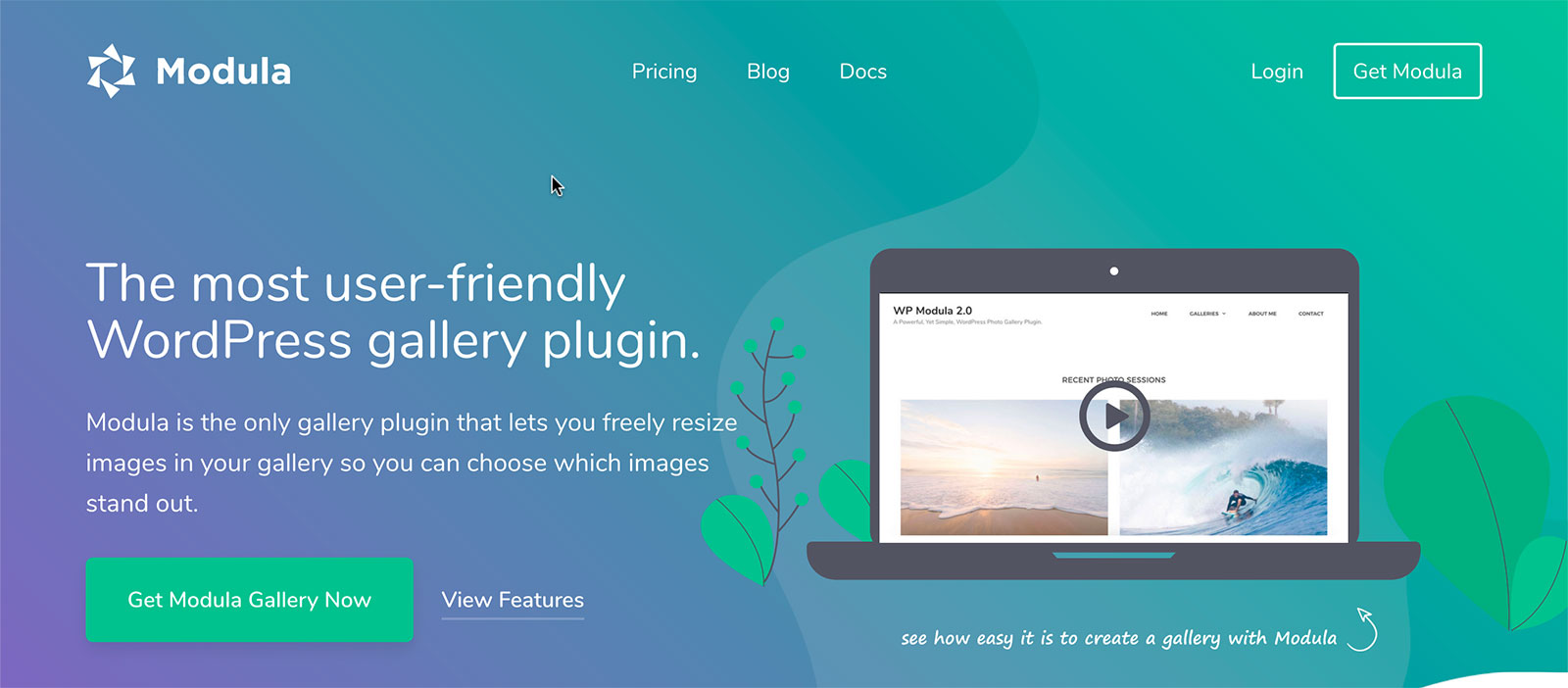 Modula is an excellent — and particularly user-friendly — WordPress gallery plugin. The Modula plugin gives you a whole range of flexible customization options so you can easily tweak your gallery to your liking.
With Modula's custom grid functionality, you can freely resize images within your gallery's container, controlling their heights, widths and aspect ratio. And, all you need to do is switch a gallery from 'creative gallery' to 'custom grid' and start resizing and changing the dimensions of your images by clicking and dragging from the bottom right-hand corners of the images in your gallery.
You'll notice Modula was developed to cater to all WordPress users regardless of experience. This means the plugin is intuitive to use: images can be uploaded and added to galleries easily using the drag-and-drop interface. For more advanced users, Modula has an advanced customizations section wherein it is possible for users to add CSS that can be applied to galleries separately. Overall, with their well-written documentation, they've created a great user experience.
The free version of Modula, otherwise known as Modula Lite is available on the official WordPress plugin repository and even includes the custom grid functionality.
However, for users who are more serious about their gallery creation, want to add as many photos as they want, sort images with filters, use 12 hover effects, and 6 lightbox styles – Modula's plans start at $29.
Other Features include:
Ability to design custom grids – freely resize images within the gallery container
Easily create a lightbox gallery with 6 different lightbox styles included
Ability to add image-entry animations (such as sliding and rotation)
12 hover effects built-in.
Ability to further customize your gallery by using custom CSS.
Premium Modula video extension available so you can easily add videos to your gallery.
Envira Gallery (from $29)

If you're looking for a reputable gallery plugin, Envira Gallery is definitely one to consider.
Previously part of WPBeginner's plugin portfolio, Envira Gallery (now under new ownership) was developed by the same team behind OptinMonster and Soliloquy — arguably two of the best plugins in their categories.
To keep your website lightning-quick, the plugin is extremely lightweight — a major consideration when displaying lots of images. It's fully responsive, too, ensuring your galleries display optimally on all devices.
Envira Gallery was developed with usability in mind. This means the plugin is incredibly intuitive to use: images can be uploaded and added to your gallery easily, a drag-and-drop interface makes re-ordering them a doddle, and one-click import/export allows you to move galleries between websites.
As you'd expect from a top-rated gallery plugin, there's plenty to customize, too. For a start, you can choose the number of columns and the spacing between images, plus there are several of stunning templates available as add-ons (we'll get to that soon).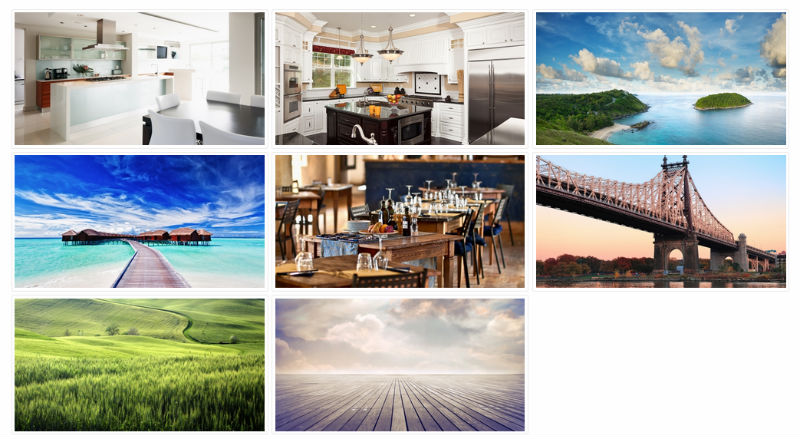 The core Envira Gallery plugin is available from $29 — there's also a Lite version available for free, which is a great way to test out the plugin's functionality.
To ensure the core plugin remains lightweight, it only supports the essential functionality. If you want the more advanced stuff, there's also a tonne of additional add-on modules.
While five of these modules are available for free, accessing the more advanced functionality requires you to upgrade your license. The $69 Plus license gives you access to a lot more, including:
Gallery Themes – includes three stylish skins for your galleries.
Tags – allows you to add tags to images in your galleries.
Pinterest – adds a "Pin It" button to your images.
Pagination – improve speed by splitting your galleries across multiple pages.
Password Protection – password protect images.
EXIF Data – add EXIF metadata to your images.
If you want the full range of functionality, however, you need the Pro license, available for $99. This gives you access to the free and above listed add-ons, as well as a number of additional "advanced" features, including:
Social – adds social sharing buttons to your images.
Video – create video galleries.
Dynamic Galleries – lets you quickly create galleries using shortcodes.
Albums – lets you split your galleries into albums.
Supersize – display full-screen images.
Fullscreen – display your gallery images in a lightbox.
Deeplinking – creates a unique URL for every image in your gallery.
If you're looking for a gallery plugin that's coded to the highest standards, Envira Gallery could be for you. It's also super-quick and produces some of the most stylish galleries around.
FooGallery (FREE)

FooGallery is a fantastic free gallery plugin, built by the team behind FooBox.
The FooGallery plugin was created to be extended by developers. Developers can create custom extensions using the available hooks and filters, and these extensions are then made available to the FooGallery users. This means that loads of sophisticated functionality available via add-ons — some of it free, some of it premium.
Because the plugin is modular and extendable, this keeps the core plugin lightweight — this is good news for site speed. If you want extra functionality, just install the add-ons you need. This modular approach means that you won't be carrying any excess baggage.
Now for the important bit: the galleries themselves. FooGallery supports five distinct gallery templates out-the-box, with more available by installing extensions. These templates come packed with customization options, including thumbnail size, margins, captions, image alignment, border color, and hover effect.
This allows you to create galleries that fit your website perfectly. The results are certainly impressive as the screenshot below demonstrates.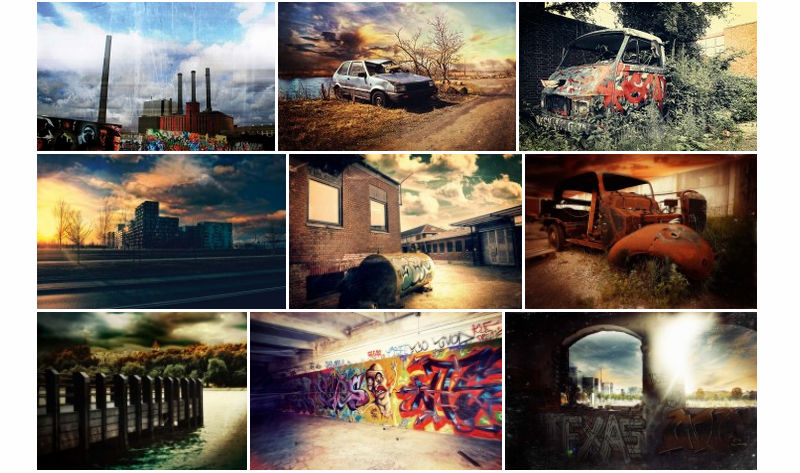 The FooGallery plugin is really easy to use, too, courtesy of a number of important features — a drag-and-drop gallery builder, NextGen importer, gallery custom post types, and gallery shortcodes.
To give you an idea of the extensions available for FooGallery, here are some of my favorites:
ThirstyAffiliates – add affiliate links to your gallery images.
FooBox – use the FooBox lightbox plugin with FooGallery.
ZOOM – adds a zoom effect to your galleries.
Custom Branding – add your own branding to your galleries.
As far as free plugins go, FooGallery is one of the best.
Justified Image Grid ($28)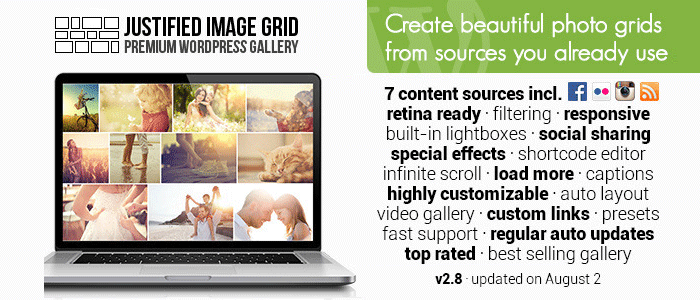 Next up, another premium plugin: Justified Image Grid. Available for just $28, Justified Image Grid is the best-selling gallery plugin on CodeCanyon, with over 12,000 units shipped to date.
Now, many gallery plugins use fixed aspect ratios. The problem? Your images are awkwardly auto-cropped to make the images fit. For many photographers, this approach just doesn't cut it. See what I mean?

Justified Image Grid solves this problem by using an image's original aspect ratio — in other words, it scales an image down rather than cropping. This is achieved using jQuery to automatically align your images into stylish grids. The row height is fully dynamic, which means your image's true aspect ratios are maintained. This can make a huge difference.

This allows you to display your thumbnails in all their glory, but, more importantly, it makes for a more eye-catching image gallery — one of Justified Image Grid's many strong points.
Moving on, the plugin also supports customization galore. This includes a whopping 340 customization settings and 20 gorgeous templates.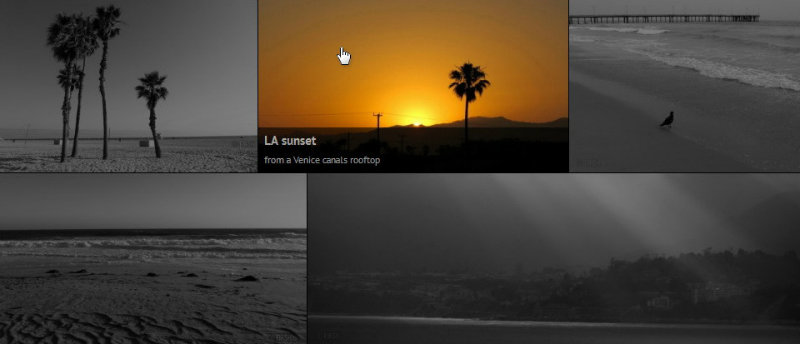 The plugin is super-versatile, too, allowing you to pull photos directly from Facebook, Instagram, Flickr, Pinterest, StumbleUpon, 500px, Imgur, and Tumblr. You can also embed videos from YouTube and Vimeo.
And, if you want to improve front-page navigation, you can use Justified Image Grid to create beautiful image grids from your posts' featured images. When a visitor clicks on one of the images, they're taken directly to the post in question. This makes it an interesting alternative to a featured post image slider.
NextGEN Gallery (FREE)

I've included the NextGEN Gallery plugin in this list as it's the most downloaded gallery plugin of all time, with over 13 million downloads to date. In fact, these astronomical download figures make it one of the most downloaded plugins of all time, period.
Despite the high volume of downloads, feedback for the plugin remains mixed. The plugin has an overall rating of 3.1, and almost as many one-star ratings as five-star ratings.
With millions of users, though, surely NextGen Gallery must have some merits, right?
Of course, NextGEN Gallery does have some nice features. These include a fully responsive design, paginated galleries, six built-in lightboxes, albums, and slideshow galleries.

Focusing on the standard thumbnail galleries, there's also some awesome usability-enhancing features. This includes uploading images as a zip file, linking images to internal pages, and editing the images' tags and metadata.
If you want to protect your images, you can use the plugin to add watermarks to your images, too. And, to ensure your thumbnails are cropped correctly, you can choose between bulk cropping/resizing and manually cropping individual images.
With an overall rating of 3.1, there are downsides, of course. For such a popular plugin, I found the customization options to be rather limited and building your galleries was quite clunky — there's no drag-and-drop interface for re-ordering your images, which is quite a nuisance.
If you like the free version of NextGen Gallery, two premium versions of the plugin are also available.
Awesome Gallery ($24)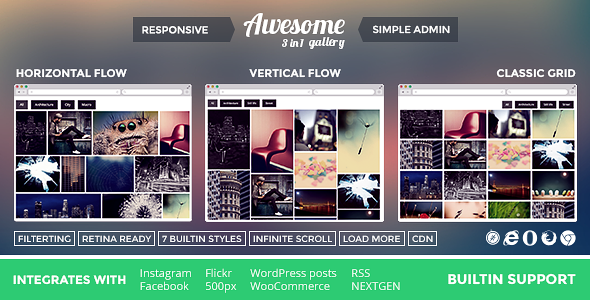 Awesome Gallery is billed as a three-in-one gallery plugin. This is because of three distinct gallery styles: classic grid, horizontal flow, and vertical flow (screenshot below).
Why are these three styles important? Because horizontal flow suits predominantly landscape images, while vertical flow suits portrait photographers.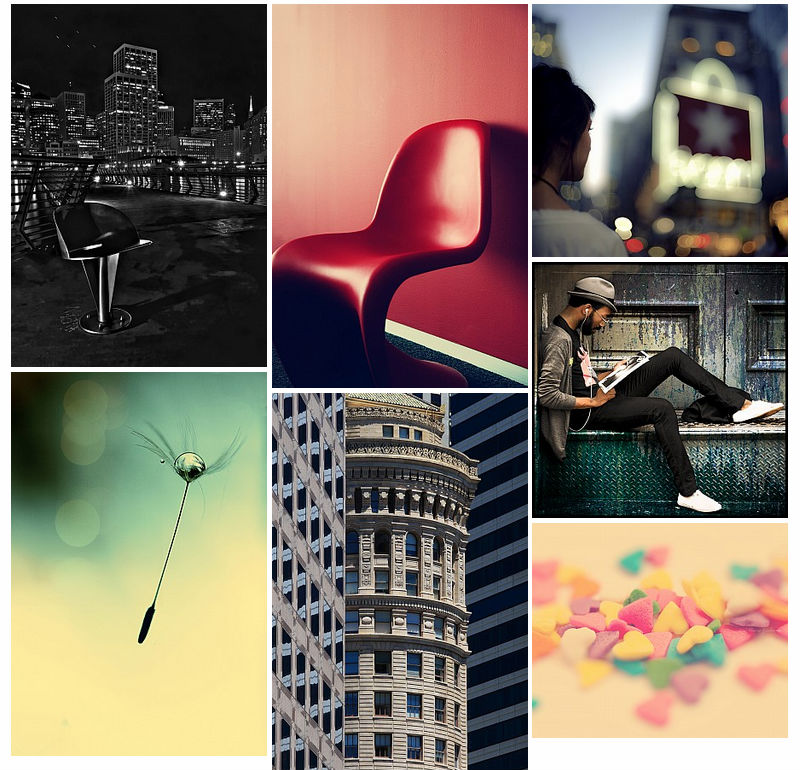 The developers understand that speed is a primary concern for website owners, especially if you're displaying lots of heavy elements like images. As such, the plugin utilizes lazy loading and TimThumb image caching, and the plugin is easily integrated with CDNs.
Back to the galleries, though, and Awesome Gallery produces some exceptionally stylish results. To help you get the results you want, it supports loads of customization capabilities. This includes ten gallery styles; customizable borders, shadows, and overlays; unlimited colors; custom filters; three built-in lightboxes; and your choice of Google font for captions.
For usability, you can also source images directly from Flickr, Instagram, Facebook, WordPress media library, WooCommerce products, and 500px — this easy-sourcing is a real time-saver.
Want more? The plugin is also fully responsive, retina-ready and includes a handy built-in support feature.
Final Thoughts
If you want to create the perfect platform for your images, displaying them in a stylish gallery is the way to go. For a start, it creates a memorable first impression, but, more importantly, it gives you more credibility as a professional.
If you're selling your work, this means more sales; if you're a freelancer, that means more clients; and if you're just a blogger with a passion for pictures, that means more views, longer visits, and, in the long-run, more visitors. All because you put a little effort into the way you present your work!
If you want to add beautiful image galleries to your WordPress website, the six plugins featured in today's post are an excellent place to start. All six plugins vary in terms of their interface, features, and customization capabilities, but the end result is always the same: fully functional, slick-looking galleries.
Each plugin featured today has a live demo — take each one for a spin, then pick the one that best fits your own particular needs!
Used any of these gallery plugins? Which do you think is the best?
All comments are held for moderation. We'll only publish comments that are on topic and adhere to our Commenting Policy.
Our commenting form also supports the use of Markdown.