Top 6 Best WooCommerce Hosting Providers for WordPress eCommerce Stores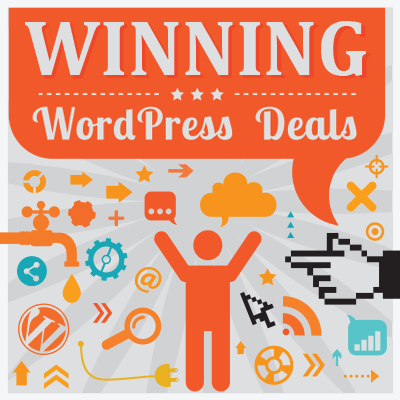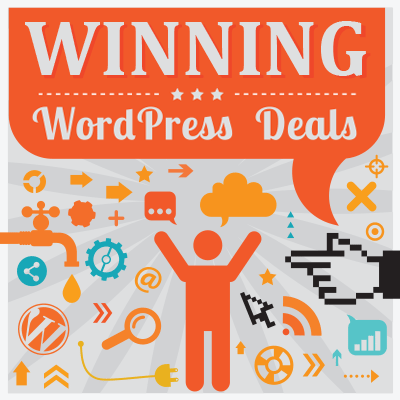 Looking for the best WooCommerce hosting for your WordPress eCommerce store?
The hosting you choose for your store will have a big effect on its success. Hosting plays a key role in page load times (which affect conversion rates), reliability (downtime equals lost trust and revenue) and your overall experience (you'd probably rather spend time growing your store than dealing with technical stuff).
WooCommerce hosting is also unique in that you should view it as an investment in your store's success, rather than a cost you should try to cut as much as possible. Basically, don't skimp on WooCommerce hosting because doing so will give your store a poor foundation and probably cause you pain later on.
Because it's such an important decision, it's obviously one where you don't want to make the wrong choice. To help you to avoid that, I've collected the six best WooCommerce hosting providers.
This includes budget options you can use if you're just launching a small store, as well as heavy-duty options that can handle even established stores with thousands of daily orders. Basically, I've tried to include a mix of hosts, so you can find a good option no matter where you're at in your WooCommerce journey.
I'll start with a quick discussion on choosing WooCommerce hosting, and then I'll share a detailed look at all six hosts, as well as what I think they do well and which host is the best fit for your needs.
A Quick Guide to Choosing WooCommerce Hosting
WooCommerce hosting is a bit different from regular WordPress hosting, because WooCommerce stores have unique needs compared with a simple blog or brochure/portfolio website.
Here are some of the most important details to consider when choosing hosting for your store…
Go Managed WordPress Hosting for Better Reliability and Support
If you're running a 'regular' WordPress site, using cheap shared hosting can be a great way to save some money. That doesn't work for WooCommerce stores, though.
Your WooCommerce store's hosting is an investment, and the stakes of your hosting choice are a lot higher when it comes to performance, reliability, support quality, and so on. What's more, WooCommerce stores are more complicated than regular WordPress sites, so there are a lot more moving parts (and more chances for something to go wrong).
Put all that together, and most WooCommerce store owners should absolutely use managed WordPress hosting. That's because Managed WordPress hosting will give you peace of mind when it comes to your store's performance, uptime, security, and so on.
You'll also get access to better-quality support, along with support staff who understand what it takes to host a WooCommerce store.
Does it cost more than cheap shared hosting? Yes. Is the extra cost worth it for a WooCommerce store? Also yes.
I'd say the one exception here would be if you have an experienced dev on your side, in which case you could go directly to a cloud provider such as DigitalOcean, Linode, Vultr, and so on. However, if you're reading this post, you're probably not in that situation, which is why I'm not really focusing on those options.
Pay Special Attention to Performance (Resources and Features)
WooCommerce stores are a lot more resource-intensive than 'regular' WordPress sites for a couple of reasons:
Caching — you can't cache every single page on a WooCommerce store like you can with most WordPress sites. If you do, you'll break key functionality, such as your shopping cart icon.
Database requests — WooCommerce stores are a lot more database-intensive because they need to load more information (lots of product details and past orders), and also because of product search (shoppers will use the search feature on a store a lot more than they would on a blog).
Because of that, a host that might be fine for 50,000 visits on a regular WordPress site may break down when it comes to 50,000 visits for a WooCommerce store (or even fewer visits).
You want a host that can handle those more intensive needs, and maybe even one that builds in some features to help, such as easy access to Elasticsearch to reduce the burden of product search.
Prepare to Spend More
The two sections above will naturally necessitate a higher budget. After all, you can't expect managed service, reliability and excellent performance for bargain-basement prices.
I'd say if you're just getting started, you may be able to squeak by spending ~$20 a month for a bit, but you're going to quickly grow past that as your traffic and order volume grow.
For even semi-serious stores, you're probably talking $75+ a month at a bare minimum.
For enterprise-level businesses, you could be talking $500+ per month for a high-performing managed solution.
Six Best WooCommerce Hosting Providers
Now, let's get to the hosts. After I share details on all six hosts, I'll also share some recommendations to help you to choose the best host for your needs.
1. Nexcess (Liquid Web)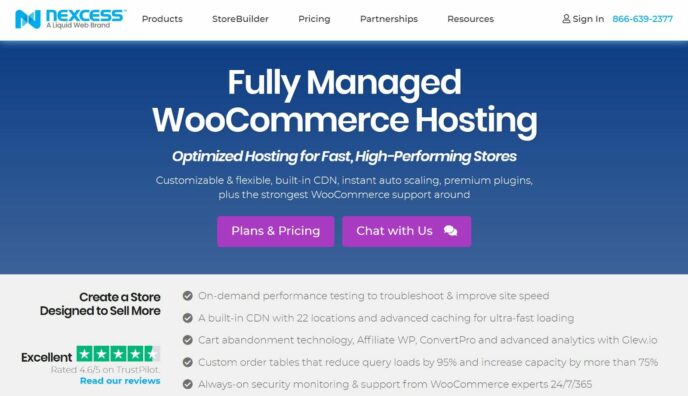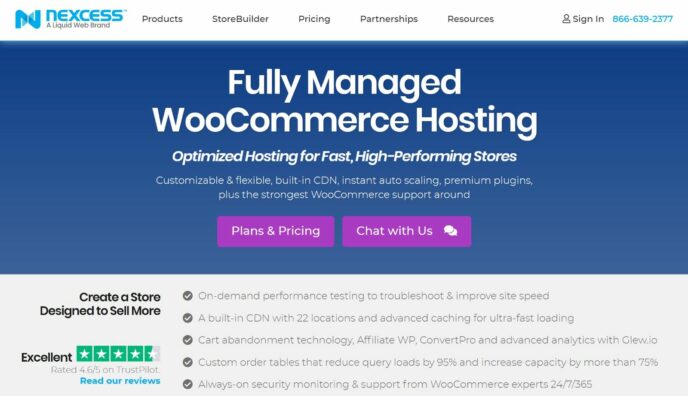 Liquid Web get the first spot on this list because they're one of the first hosts to offer a truly unique managed WooCommerce hosting experience via their Nexcess subsidiary.
By 'unique', I mean they build in some features you won't find in most other WooCommerce hosts. In fact, on the beginner end, they're trying to create more of a 'Shopify-like' experience for WooCommerce, which I think is a really appealing proposition for beginners just getting started with WooCommerce. They do this by bundling in their own StoreBuilder feature, along with a bunch of free plugins and tools.
However, they can also scale up to the high end, with plans topping out at $1,000 per month that can handle up to 10,000 orders per hour. These higher-tier plans also include some unique performance optimization features, such as a custom orders table in the database for improved performance.
All in all, I think these plans are really appealing because they're beginner-friendly on the entry-level tiers, but still quite scalable as your store grows (or if you already have a high-traffic store).
Note: For the rest of this post, I'll just refer to them as 'Nexcess', because they're the ones actually offering the hosting. Just remember that Nexcess are part of Liquid Web.
Basic Hosting Features
Auto-scaling — add more resources automatically during high-traffic periods.
Built-in content delivery network (CDN).
Automatic core and plugin updates — includes visual regression testing to automatically catch issues with an update.
24/7/365 support.
One-click staging sites.
Free SSL certificates.
Daily backups.
Useful Features for WooCommerce Stores
WooCommerce caching — Nexcess's performance platform includes WooCommerce-compatible caching.
StoreBuilder — if you're just getting started with WooCommerce, the StoreBuilder feature aims to create a more 'Shopify-like' experience for creating your store.
Elasticsearch — higher-tier plans include Elasticsearch for product search.
Custom orders table — Nexcess add a custom database table for orders, which they claim can reduce query loads by 95% and increase capacity by more than 75%. Learn more at GitHub.
The Nexcess plans also bundle in a lot of free WooCommerce plugins, themes and tools at no extra cost. The exact list of tools depends on your plan — but some of the tools you get access to include the following:
Pricing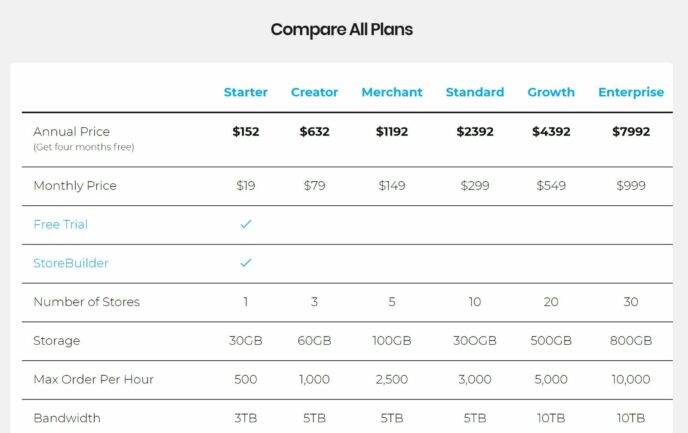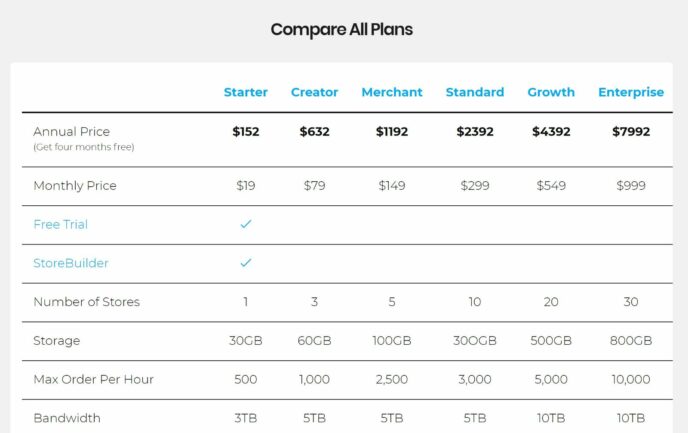 Nexcess's starting prices make them one of the more affordable options on this list. Plans start at just $12.67 a month (billed annually) or $19 a month (billed monthly) for the following:
One store.
30 GB storage.
Up to 500 orders per hour.
3 TB bandwidth.
However, if you want features such as the custom orders table and Elasticsearch, you'll need to go with one of the enterprise-level plans, which cost more like $500 to $1,000 a month.
2. WP Engine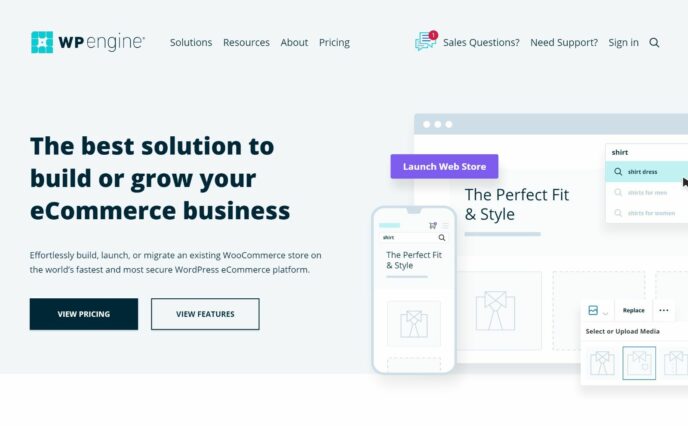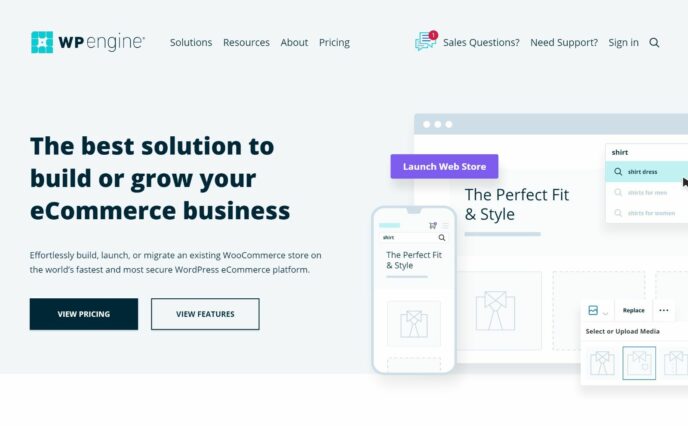 WP Engine are one of the most popular and largest managed WordPress hosts. They used to only offer generic WordPress hosting, but, in early 2021, they launched their own dedicated eCommerce hosting plans for WooCommerce stores.
These WooCommerce hosting plans provide an interesting new option for WooCommerce stores at a slightly higher price point than WP Engine's regular managed WordPress hosting plans.
Basic Hosting Features
Cloud infrastructure — WP Engine use Google Cloud for their pre-set plans (11 data centers) and AWS for their enterprise plans (nine data centers).
24/7 support — get help whenever you need it via chat (they list phone support for their regular managed WordPresss hosting plans, but the eCommerce plans only list chat support).
Daily backups — WP Engine also store the 40 most recent backup points.
Staging sites — you also get a useful feature to only push files live to avoid overwriting your store's live database.
Built-in CDN.
Automatic plugin updates.
Useful Features for WooCommerce Stores
WooCommerce-compatible caching — WP Engine automatically configure their server-level caching to work with WooCommerce.
Elasticsearch — WP Engine include Elasticsearch on the Professional plan and above.
Pricing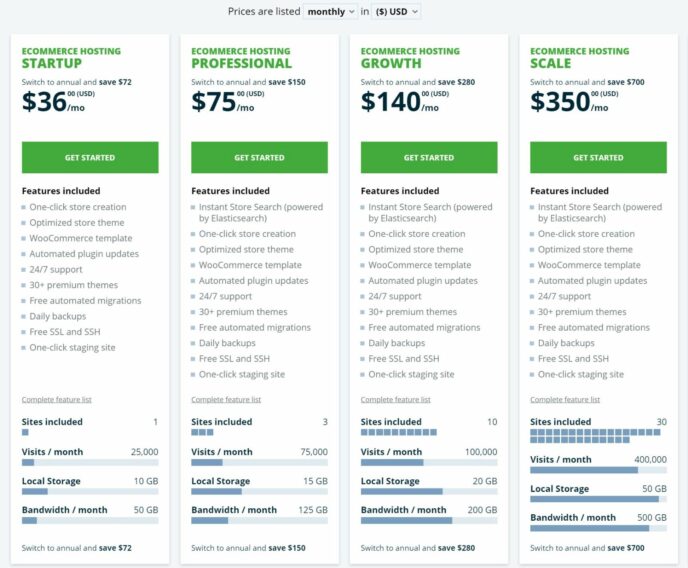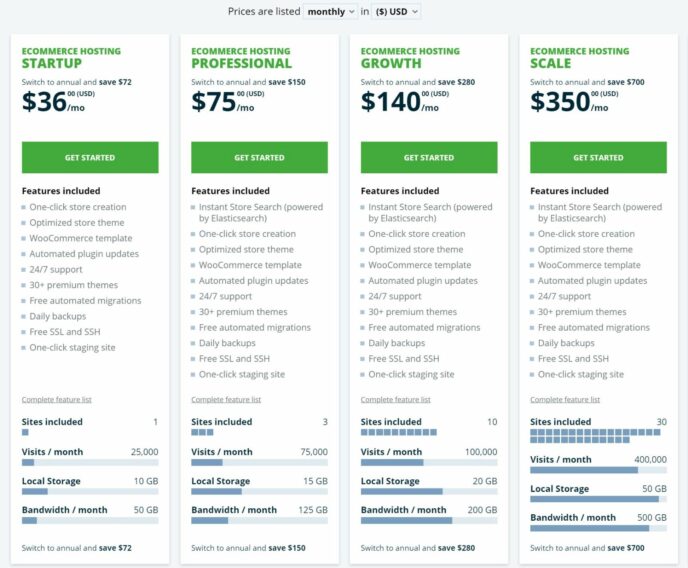 WP Engine's WooCommerce hosting plans start at $36 a month for one store with up to 25,000 visits and 10 GB storage.
However, I'd recommend going with at least the $75-a-month Professional plan, as this adds Elasticsearch and support for up to 75,000 visitors.
3. Kinsta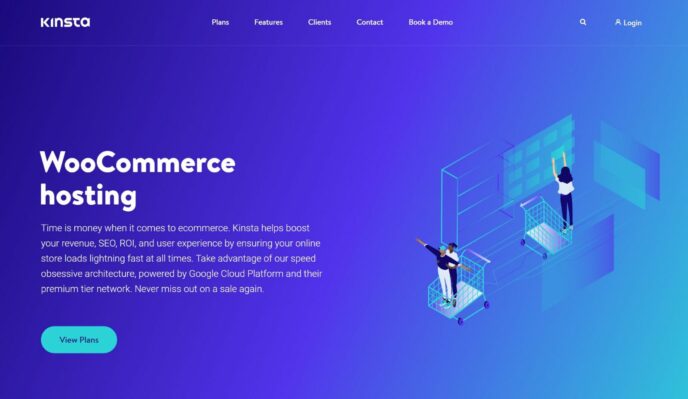 Kinsta are another big name in the managed WordPress hosting space. They don't offer any dedicated WooCommerce hosting plans, but they do work great for WooCommerce stores, and they also offer some extra add-ons that can come in handy (such as an Elasticsearch add-on to power your store's product search).
Overall, they just generally have a good reputation when it comes to performance and support, which are two key ingredients when you're hosting a WooCommerce store.
Basic Hosting Features
Google Cloud infrastructure — Kinsta use Google Cloud for all of their plans and let you choose from 25+ data centers around the world.
Built-in CDN — easily enable a free CDN powered by KeyCDN.
Backups — Kinsta back up your site every day and store the 14 most recent backups (or longer on higher-tier plans).
Staging sites — however, the staging feature isn't super flexible as your only option for pushing live is to completely overwrite the live site, which won't work for most WooCommerce stores.
Firewall and malware scans — Kinsta implement proactive security rules to keep your store safe.
Free SSL certificates.
24/7 support — get help via live chat.
Useful Features for WooCommerce Stores
Kinsta don't offer special WooCommerce hosting plans — they do have a WooCommerce hosting landing page, but it's just explaining how Kinsta's 'regular' plans can handle WooCommerce stores.
However, they do offer a few features and paid add-ons that may be useful for WooCommerce stores:
WooCommerce caching rules — Kinsta will automatically configure their server-level caching solution to play nice with WooCommerce.
Elasticsearch — you can add Elasticsearch to your store to improve product search accuracy/performance for $100 a month.
Hourly backups — you can bump up the backup frequency to hourly for $100 a month.
Kinsta APM — this is an application performance monitoring tool (like New Relic) that you can use to really dig into your store's performance and optimize it. Kinsta have a guide on how to use Kinsta APM to optimize WooCommerce stores.
Pricing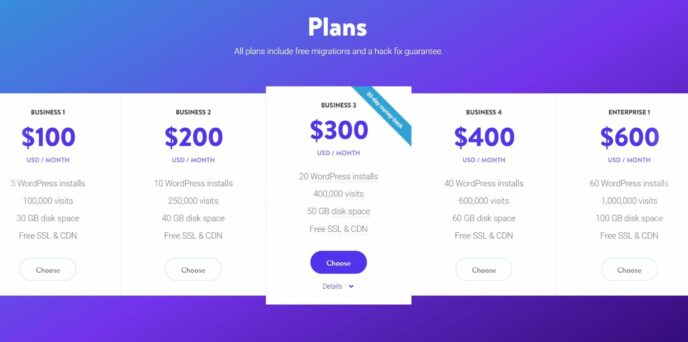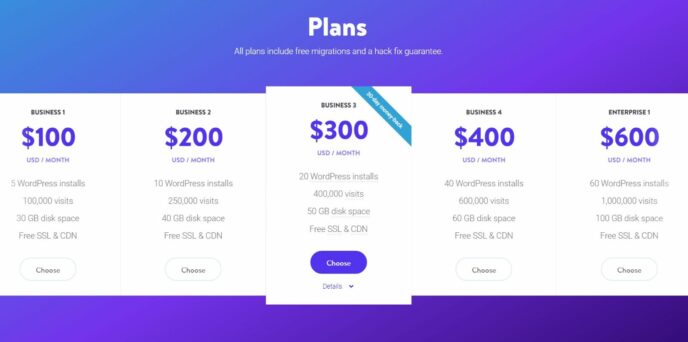 Kinsta's pricing plans start at $30 a month. However, they recommend that you use a plan with at least four PHP workers if you're running an eCommerce store. The cheapest plan with four PHP workers is the $100-a-month Business 1 plan, which supports five websites with 100,000 visits, 30 GB of storage and 200 GB of free CDN bandwidth.
4. GoDaddy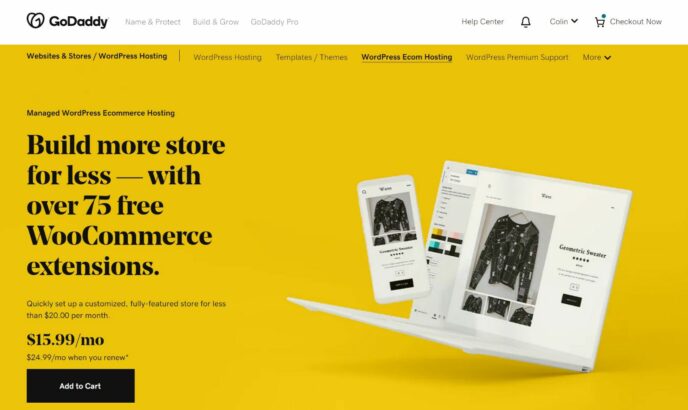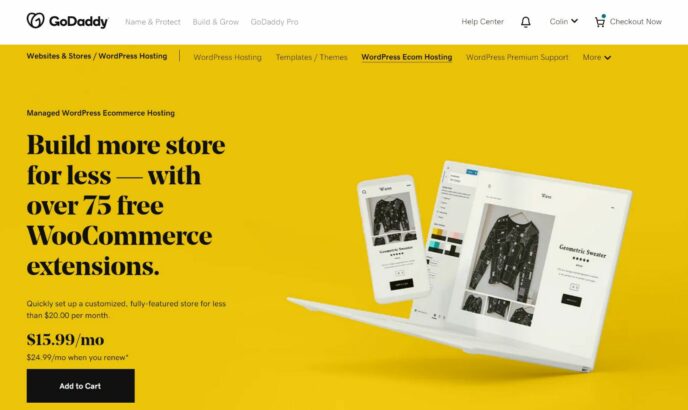 GoDaddy are one of the biggest names in web hosting and domain registration, and they also offer one of the most value-added WooCommerce hosting plans out there, which can make them a good WooCommerce host in certain situations.
In terms of hosting quality, GoDaddy don't have a great reputation. For that reason, high-volume, resource-intensive stores should almost certainly choose a different option, of which I've shared several that fit that mold on this list.
Instead, GoDaddy are more of an interesting option for small 'side hustle'-type stores that aren't very resource-intensive. For example, if you have this idea you came up with and you want to see if you can make it work, GoDaddy could be a great option.
Why? Because they give you free access to 75+ official and third-party WooCommerce extensions, collectively worth more than $6,000. This includes some really valuable plugins such as WooCommerce Subscriptions, WooCommerce Deposits, WooCommerce Memberships, and more.
By getting access to these free tools, you can take a store that would take $1,000+ to launch and get it down to more like $300. For serious stores, $700+ probably doesn't make a big difference either way, and you should just go for the best overall hosting.
But for side hustles, $700 can be a big deal. GoDaddy give you a chance to affordably validate your idea — you can always move to a more heavy-duty host once the big bucks start rolling in.
Basic Hosting Features
Unlimited visitors and storage — of course, there's no such thing as truly 'unlimited' hosting, but GoDaddy don't put any hard limits on their plans.
Daily backups — you can also create on-demand backups and download your backups.
Free SSL certificates.
Staging sites.
Useful Features for WooCommerce Stores
The most unique thing about GoDaddy's WooCommerce hosting plans is that you get access to 75+ premium extensions at no extra cost. This includes ~35 official WooCommerce extensions, such as WooCommerce Subscriptions, WooCommerce Memberships, WooCommerce Deposits, and so on. You also get another ~35 plugins thanks to GoDaddy's acquisition of SkyVerge.
You can browse the full list of plugins on the eCommerce hosting page.
Pricing
GoDaddy's managed WordPress eCommerce hosting plans start at $15.99 a month with promotional price and a three-year commitment (or $19.99 a month with a one-year commitment).
This is the promotional price; after your first billing cycle, the plan renews at $24.99 a month.
This plan supports unlimited visitors for a single store.
5. Pagely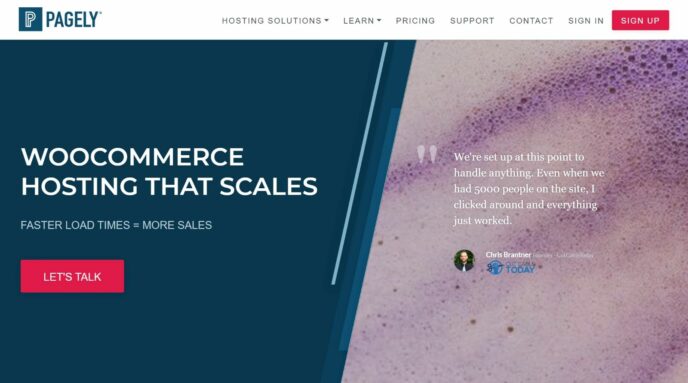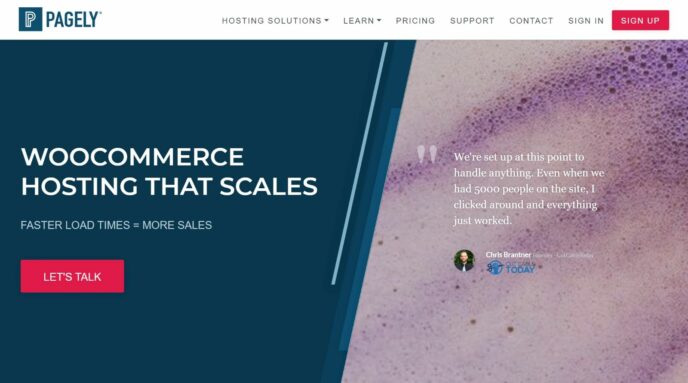 Pagely are a serious managed WordPress host for serious WooCommerce stores. They're not cheap — you should expect to pay hundreds or even thousands per month depending on your setup — but, if you have a mission-critical, high-resource store, investing in a premium offering such as Pagely can make a lot of sense.
There are a couple of things to like about Pagely. First off, they don't implement arbitrary visit limits like a lot of other managed WordPress hosts. Instead, you pay for the actual resources on your server (RAM, vCPU, bandwidth, and so on) and your site is only limited by those resources.
Second, Pagely have built a really comprehensive infrastructure setup, all powered by Amazon Web Services (AWS). Via their 'Press' branded features, they offer:
PressCDN — built-in CDN powered by Amazon CloudFront.
PressCache — built-in caching.
PressDNS — premium DNS powered by Amazon Route 53.
PressArmor — security.
PressThumb — dynamic image optimization.
PressFormance — security/performance auditing and logging.
Basic Hosting Features
AWS infrastructure — Pagely use AWS as the foundation for all of their hosting plans, and I detailed some of the features above.
Built-in CDN — powered by Amazon CloudFront.
Dedicated IP.
Managed DevOps — get help via ticket or chat.
Dynamic image optimization — optimize images on the fly with PressThumb (powered by thumbor).
Staging sites
Automatic backups — offload to S3 with 14-day retention.
Useful Features for WooCommerce Stores
WooCommerce optimization — Pagely optimize their caching and other performance solutions for WooCommerce.
Elasticsearch — Pagely let you install Elasticsearch to improve search performance.
Pricing
Pagely's main plans start at $499 a month for the following resources:
2 vCPU.
4 GB RAM.
50 GB storage.
No cap on PHP workers.
Decoupled database resources.
You can also purchase a high-availability configuration of this setup for $1,249 a month.
Again, one advantage of Pagely's pricing is that there are no arbitrary visit limits like other managed WordPress hosts. You're only limited by your server's actual resources (e.g. RAM, CPUs, bandwidth, and so on).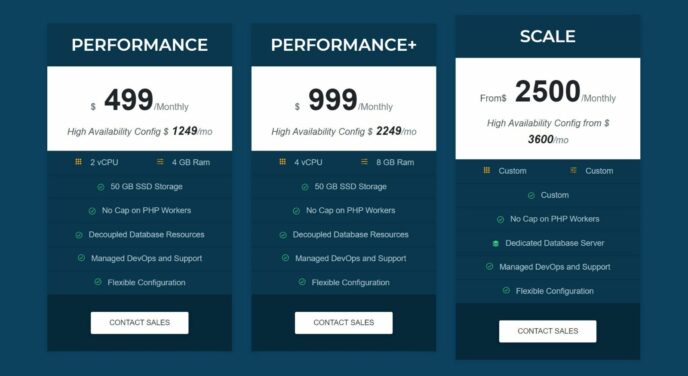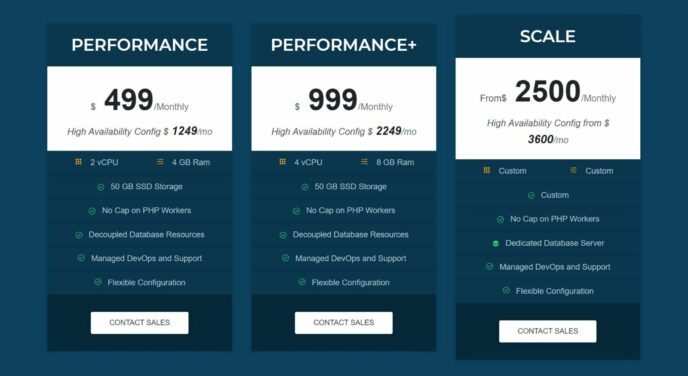 Pagely also offer cheaper 'Developer' plans, though they don't advertise them at the top of their pricing page. These plans start at $199 a month, and offer the following resources:
2 vCPU.
2 GB RAM.
30 GB storage.
No cap on PHP workers.
Decoupled database resources.
These plans don't have high-availability setups, though.
6. WordPress.com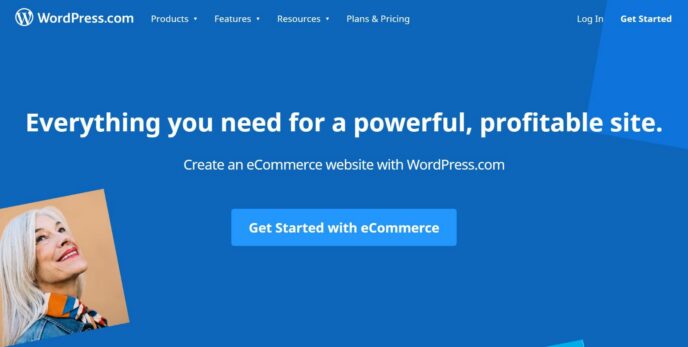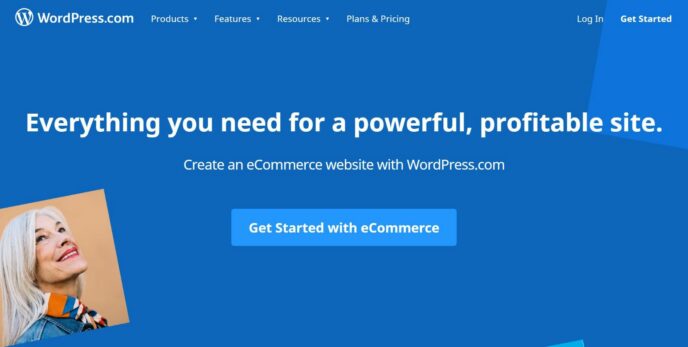 WordPress.com is unique on this list because it kind of blurs the line between a 'website building platform' and 'web hosting'. If you're not familiar with WordPress.com, it offers a different take on WordPress, where you can just sign up for an account and start creating.
The free WordPress.com plans are quite different from self-hosted WordPress because you can't install your own themes and plugins. But, if you upgrade to WordPress.com's Business or eCommerce plans, you gain the ability to install your own themes and plugins, and it becomes almost just like regular self-hosted WordPress — you can learn more in our WordPress.com Business plan review.
WordPress.com comes from Automattic, which just so happens to be the same company behind WooCommerce. When you host your store with WordPress.com, you also get to benefit from hands-off security and maintenance. This is great if you want peace of mind when it comes to your store's security and maintenance.
The WordPress.com eCommerce plan works a lot like regular self-hosted WordPress — so much so that most casual users probably won't notice a difference. You can still install your own themes and plugins, access your site via FTP, view your database via phpMyAdmin, and more.
However, there are also some limitations. For example, WordPress.com doesn't offer staging sites, and bans some of the popular staging site plugins. You also don't get wp-cli or SSH access, nor some other features you may otherwise find common in traditional WordPress hosting.
For those reasons, WordPress.com is best for non-technical users who want a secure, hands-off way to create a WooCommerce store. If you want flexibility in your hosting platform, you're better off sticking with a 'real' WooCommerce host.
Basic Hosting Features
Hosted WordPress.com platform — WordPress.com takes care of all of the low-level configuration stuff, which creates more of a 'hosted' experience like that of Squarespace or Wix.
Unlimited bandwidth — there are no limits on traffic or bandwidth.
Install your own plugins/themes — unlike the free WordPress.com plan, the eCommerce plan lets you install your own themes and plugins as needed.
FTP and phpMyAdmin access — similarly, you still get access to key tools such as SFTP and phpMyAdmin.
Automatic backups — you get automatic backups powered by Jetpack.
Hands-off security — you get lots of security rules powered by Jetpack Security. Your store is also hosted in WordPress.com's secure environment.
Useful Features for WooCommerce Stores
One nice feature is that you can use the WordPress.com dashboard to access key parts of your store (instead of the traditional WordPress dashboard). Some users may prefer this — you can check out a tour here.
WordPress.com also bundles several premium WooCommerce extensions into its eCommerce plan. You can check out the full list here, but some of the highlights are as follows:
This helps to keep your costs down and offers a simpler setup process.
Pricing
WordPress.com's eCommerce plan costs $45 a month with annual billing or $59 a month with month-to-month billing. With this plan, you get 200 GB storage and unlimited bandwidth, along with free access to the plugins I listed above (and some others).
Which Is the Best WooCommerce Hosting for Your Store?
I don't think there's a single 'best' provider for all stores — instead, it really comes down to where you are in your WooCommerce journey and what type of host you're looking for.
Best for Beginners and Casual Stores (Side Hustles)
If you're a beginner just getting started with your store and looking for a way to keep both the cost and the complexity down, then I'd recommend starting with Nexcess (Liquid Web). Nexcess offer an affordable entry point, and also build in a beginner-friendly experience via their StoreBuilder tool. You can also save money thanks to the bundled tools.
The nice thing about Nexcess's plans is they're quite flexible. You can get started for under $20 a month, which helps you to keep costs down at the beginning, but you can also scale up to even enterprise-level solutions, which gives your store a lot of room for growth.
GoDaddy are also another good option to keep costs down, because you get access to 75+ premium extensions for no extra charge. However, the quality of the underlying hosting isn't as good, so you'll be making some sacrifices to achieve those cost savings. Again, I think GoDaddy mainly make sense for 'side hustle' stores where cost savings may be more important than the absolute best performance possible. You can always migrate to another WooCommerce host later on if your store is a success — at that point, you can probably afford to purchase the extensions directly.
WordPress.com can also be a good beginner-friendly option because it's very hands-off when it comes to security and maintenance. If you want the peace of mind of having Automattic behind your store, that's what WordPress.com is for. Just be aware that using WordPress.com isn't quite 100% the same as 'regular' WooCommerce hosting, because you're still hooked into the WordPress.com ecosystem. Casual users probably won't notice a difference, but I'd recommend sticking with a traditional hosting solution if you have a serious store, so you have more control over your hosting environment and configuration.
Best for Serious eCommerce Stores
If you already have an established store (or you're planning to invest in your store from day one) and you're looking for a provider that can offer top-notch performance and reliability, I'd recommend considering one of these options:
Kinsta — prepare to spend at least $100 a month for the Business 1 plan. You may also want to spend another $100 a month to add Elasticsearch.
WP Engine — I recommend going with at least the $75-a-month Professional plan to get access to Elasticsearch.
Nexcess — Nexcess can also be a good option for established stores on their higher-tier plans.
And, if you really have a mission-critical store and you're willing to spend $500+ per month, then consider Pagely. They're the most expensive host on this list, but they back up their prices with quality and 'white-glove' support.
Used/using any of these hosts? Thoughts?
All comments are held for moderation. We'll only publish comments that are on topic and adhere to our Commenting Policy.