WinningWP content is free to all. If you make a purchase through referral links on our site, we earn a commission (
learn more
).
Layers Page-Builder Pre-made Template Designs (A Mini Showcase)…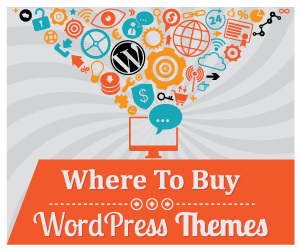 There's been a lot of talk in the world of WordPress lately about page-builder themes and plugins. Heck, we've even done a couple of posts on these ourselves lately (including one on WPMU DEV's new 'Upfront' page builder). And now we have the release of 'Layers' — a brand new free page-builder theme by Obox Themes — which looks superb!
Now, when it comes to page builders, Chris Lema knows a thing or two (and also when it comes to a whole heap of other things, like membership plugins for example; but let's leave those for another day), so when I saw his latest post on comparing Layers with Upfront, I was keen to get reading. He makes some excellent points — as you can probably imagine — but one point he made about Layers in particular really got me wondering:
"…the pre-made templates for pages really help site owners get a huge head start."
I couldn't agree more of course, but I also couldn't help wondering more about these 'pre-made templates'. How many are there and what do they actually look like; so I cracked open a fresh copy of Layers (for the first time actually — what can I say, I've been busy these last few days!) to take a look…
A Mini Template-Showcase:
It turns out there's currently seven pre-built templates/layouts that come baked into Layers. Here's a mini showcase showing each style — presented entirely as they appear* when you first choose them from within Layers.
Application: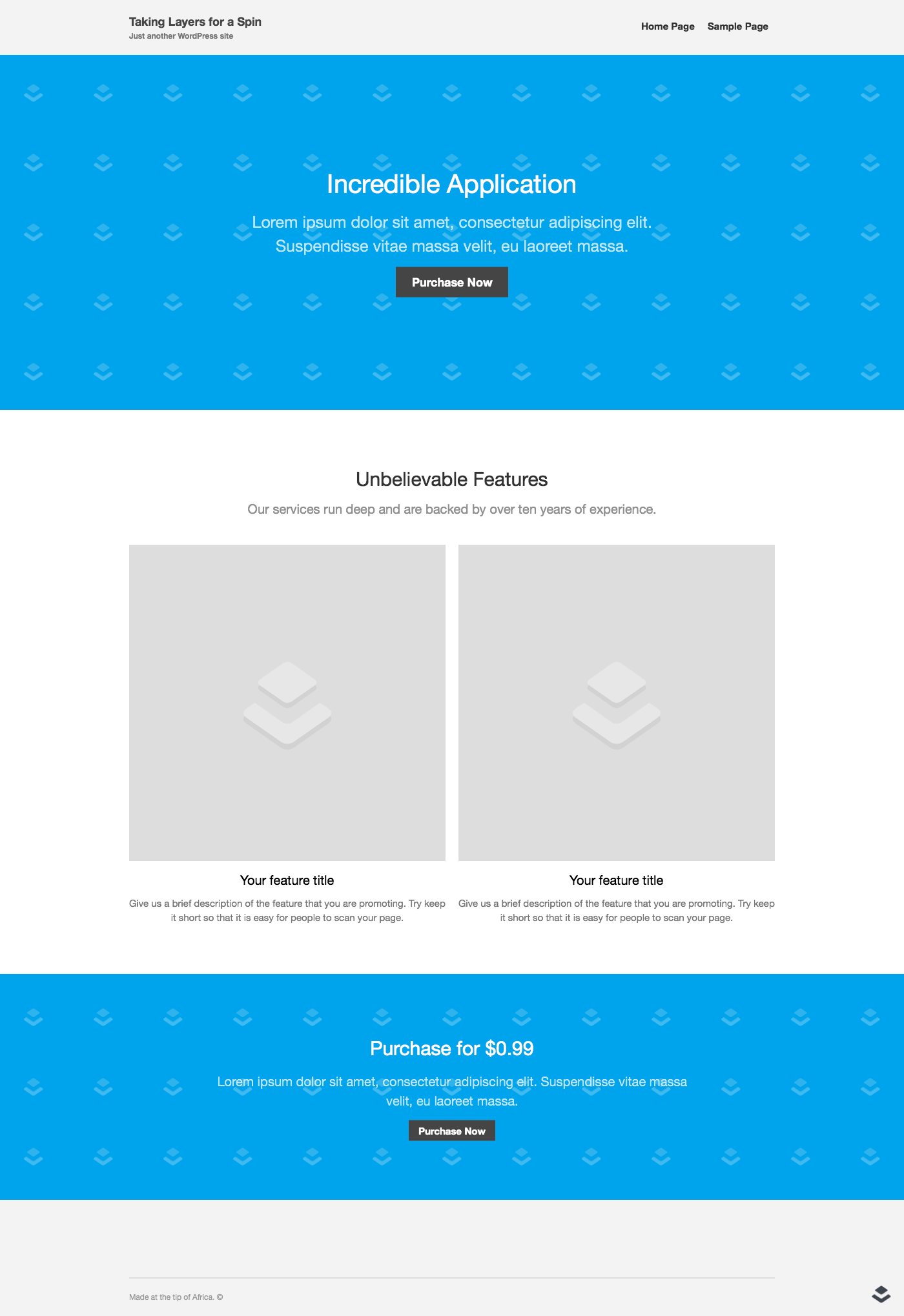 Contact Page: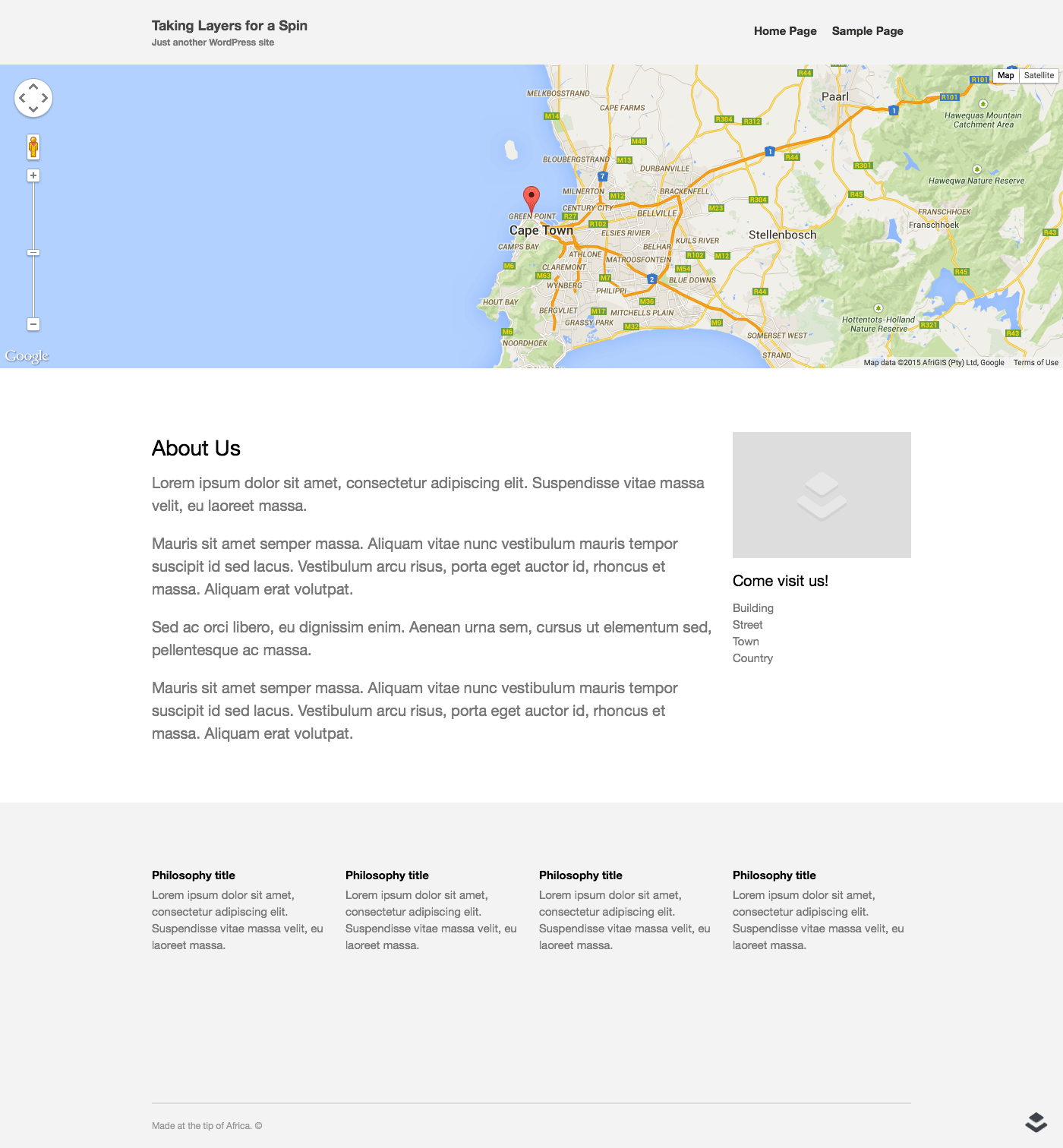 Landing Page: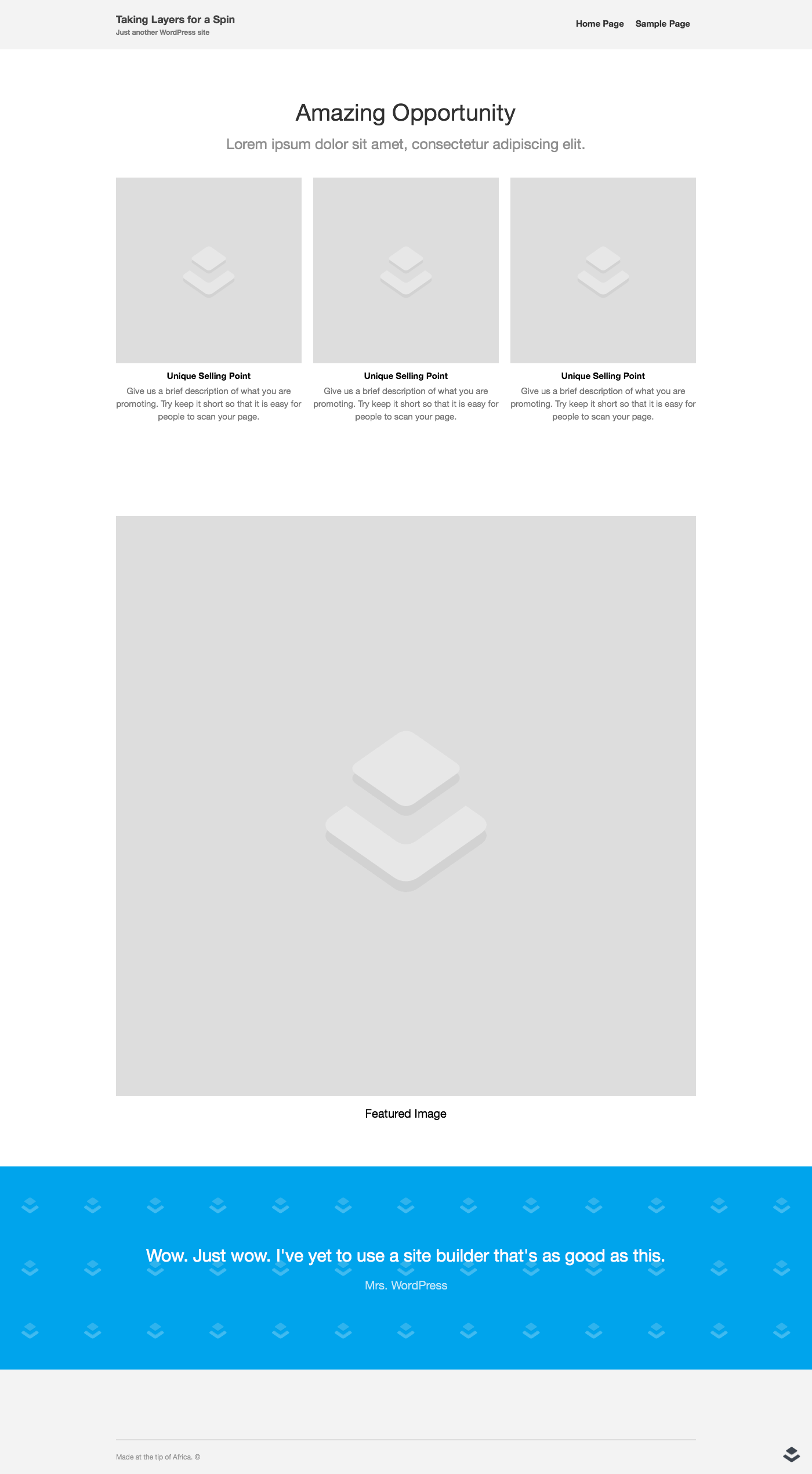 Lookbook: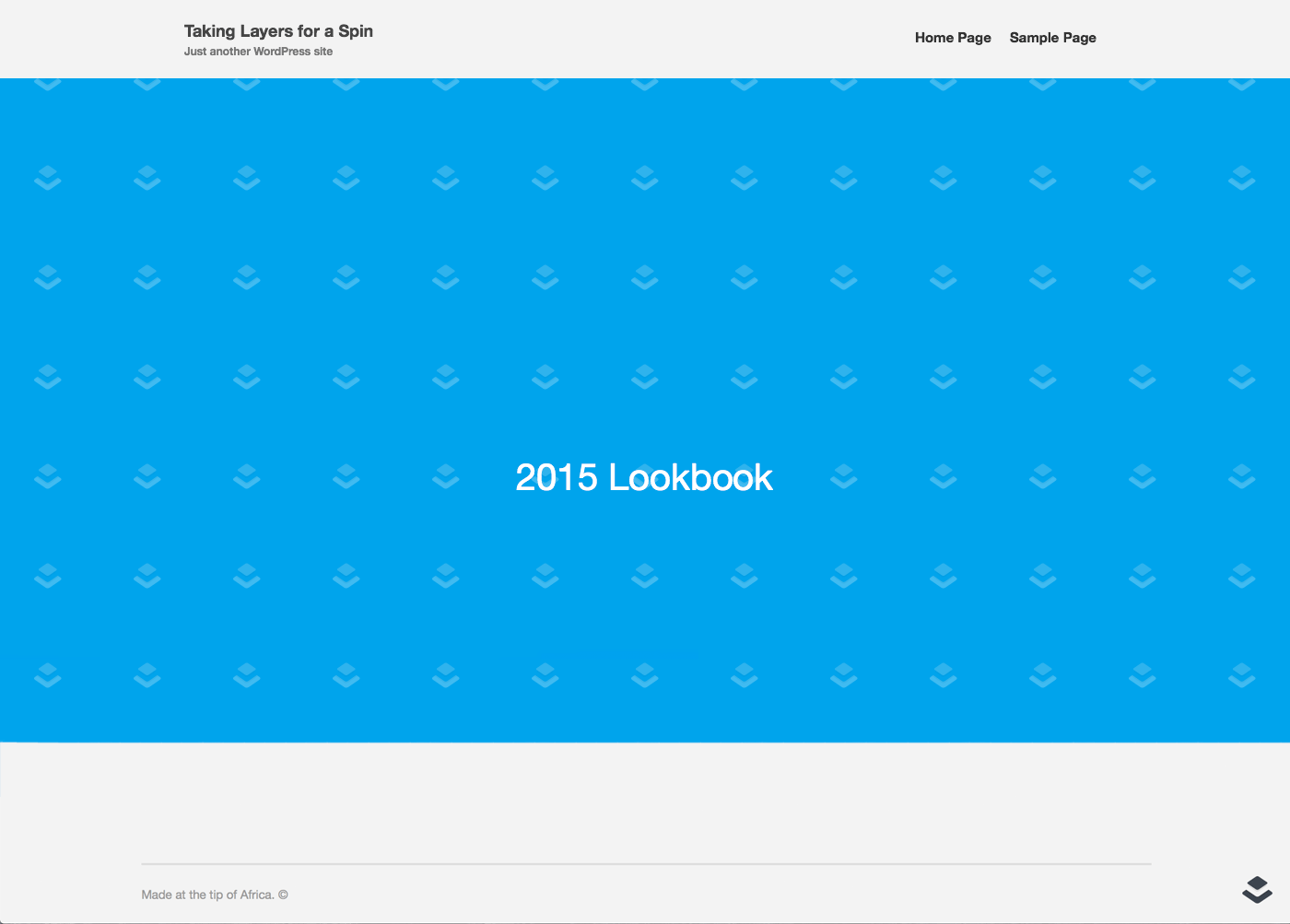 One Pager:

Portfolio Page:
Video Page: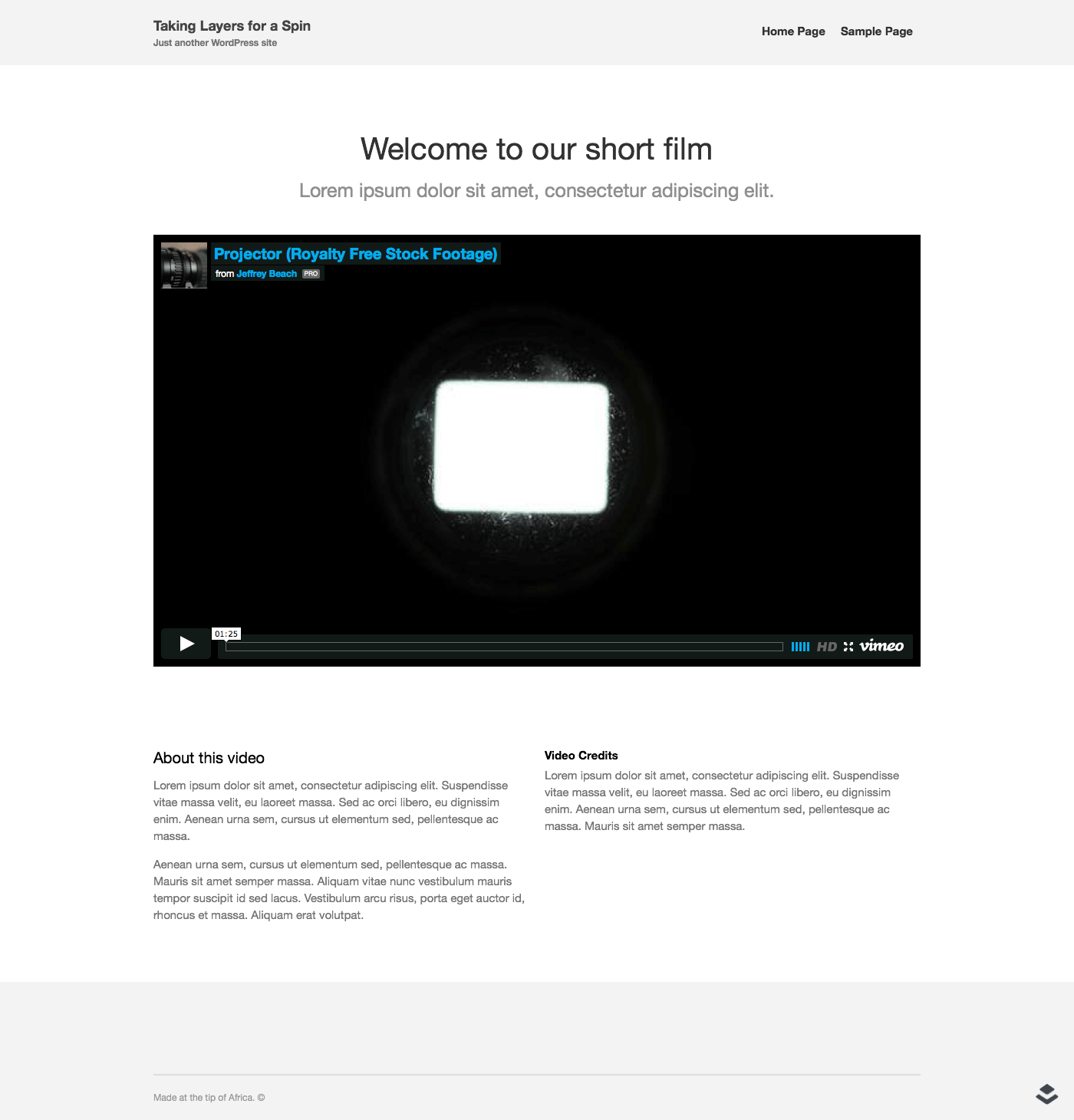 Plus, there's also an entirely blank template page for those brave enough to create their own design/s from scratch!
…and finally, if you're wondering what a few 'finished' designs might look like based on these templates, you'll be pleased to know there's also a number of official demo sites created by Obox to showcase what's possible with this pretty darn-impressive page builder of theirs; take a look at Sunset Coffee, Weather, Laces & Soles and Acquire.
To find out more about Layers, head on over to the official site for more info.
*except for the title of the site, which we've set to "Taking Layers for a Spin".
Had a go of Layers yet? Thoughts?
All comments are held for moderation. We'll only publish comments that are on topic and adhere to our Commenting Policy.