Best Free and Premium CDN (Content Delivery Network) Services for WordPress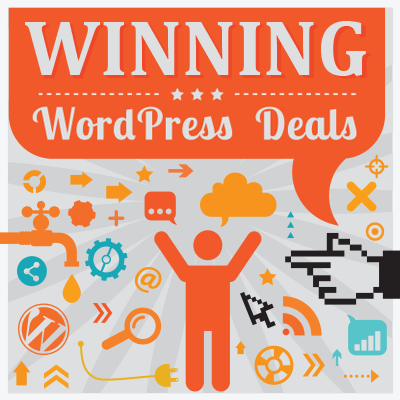 Everyone loves a fast website, especially Google.
For the most part, Google's algorithms are shrouded in secrecy, yet the search engine giant consistently emphasizes that page speed is a ranking factor.
That means that a quick-loading website is a fast track to better rankings, more visitors, and improved user experience (UX). Although we're often only talking about fractions of a second in difference here, improving load times can have a huge impact on your bottom line.
But how do you improve website performance? Well, installing a Content Delivery Network (CDN) is a great place to start (as is ensuring you're using a high-performance managed WordPress hosting service if you aren't already)!
You might not realize it, but the geographical distance between you and a web server can play a large part in determining how long it takes for you (and your visitors) to connect to your site — the bigger the distance, the longer the wait (especially for websites that are particularly resource intensive — i.e. websites that use a lot of large media files, such as images, etc).
If you're storing all of your files that go together to make up your website on just one server; visitors accessing your website from the other side of the world could potentially end up spending a significant amount of time waiting for these files to load.
A CDN gets around this problem by storing your website on servers in multiple locations. When someone tries to access your website, they'll be connected to the server that's geographically closest to them*. This can substantially improve load times — resulting in happier visitors and higher rankings.
If you want to speed up your website by installing a CDN, you're in luck. Today, we take a look at eight of the best CDNs available for WordPress users. We'll be looking at both free and premium services, so there's something here for all budgets.
Let's dive in!
MaxCDN
Let's kick things off with perhaps the best-known CDN, MaxCDN.
MaxCDN offers one of the most comprehensive networks of all, consisting of powerful, high-performance SSD servers. With servers on every continent, you can serve your website at lightning-quick speeds to all corners of the globe. These servers have been strategically placed, too, to reflect the demands of modern internet users.
MaxCDN users also benefit from 56 peering partners (such as telecommunication companies) located in North America, Europe, and Asia. This further increases website performance by minimizing the number of hops between service providers — this is particularly effective at speeding up mobile connections.
Want more performance? MaxCDN supports real-time content purging, SSL, and reporting, advanced security, and powerful analytics. They also have a dedicated support team available around the clock to make sure that your CDN is working optimally at all times.
An entry-level MaxCDN plan is available from $9/month. This includes 100GB bandwidth per month, split between up to two websites.
CloudFlare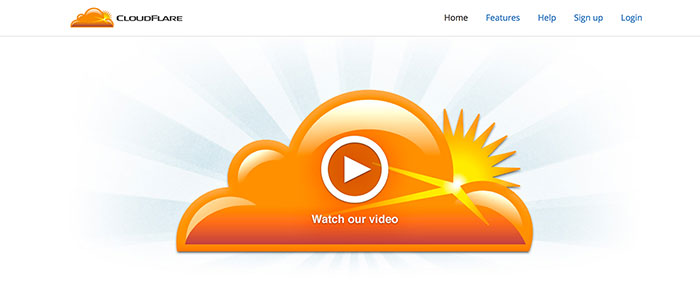 Next up is CloudFlare. Many of you will have already heard of CloudFlare, due to its reputation as the best free CDN for WordPress users.
CloudFlare promotes itself as a 'next-generation CDN'. With a comprehensive infrastructure spanning 34 data centers, CloudFlare utilizes only the latest server and routing technology. That's a fancy way of saying that CloudFlare makes your site quick — really, really quick!
In fact, CloudFlare claims that their service will halve your load times, regardless of visitor location. This is achieved by caching the things that don't change (aka, static content) and the use of Anycast technology to connect your visitors with the data center closest to them.
In addition to speed improvements, CloudFlare also reduces bandwidth usage by 60% and server requests by 65%. On average, this cuts server request times to under 30ms.
Unlike many CDNs that charge for additional bandwidth, CloudFlare takes a flat-rate approach to pricing. This means that if your website experiences a sudden surge, you won't have to worry about any excess bandwidth charges.
What's rather impressive is that CloudFlare offers a base CDN plan that's completely free of charge. If you want even more performance, premium plans start from $20/month for one website — then there's a $5 surcharge for each additional website.
For optimal CloudFlare setup, make sure you download the free CloudFlare WordPress Plugin.
Note: MaxCDN and CloudFlare are typically the most popular CDNs among WordPress users. However, there's also a certain amount of confusion between the two: if you're interested in learning more about these two services in particular — and how they differ — take a look at this earlier post of ours.
Amazon S3 and CloudFront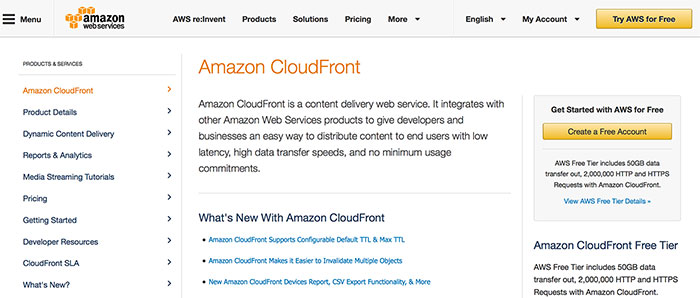 The Amazon Web Services suite includes a number of services for speeding up your website.
This includes Amazon's very own CDN, CloudFront, and their awesome cloud storage service, Amazon S3. You can use S3 to store your website in the cloud, and then use the CloudFront CDN to serve it to your visitors at superfast speeds.
There are free plans available for both services — S3 includes 5GB of storage for free, while CloudFront offers 50GB of storage and 2 million HTTP requests free of charge. This means that, depending on your usage, you can use both services without spending a dime.
If you go over the free allowance, all Amazon Web Service products are competitively priced, with PAYG pricing ensuring you're only billed for what you use. All products are high performance and secure, and backed by the reputable Amazon brand.
KeyCDN

KeyCDN is another premium CDN service, with many features similar to those of MaxCDN.
KeyCDN doesn't have the same popularity as MaxCDN, however, but it does offer cheaper rates than MaxCDN. For example, it would cost users just $4/month for 100GB of bandwidth with KeyCDN, compared to $9/month with MaxCDN. Even as bandwidth increases, KeyCDN remains the cheaper option.
So we've talked about price, but what about performance? KeyCDN has SSD-optimized servers located all around the world. There are data centers in North America, Europe, Asia, and Australasia, with plans for upcoming South American and African data centers. The KeyCDN network was designed with performance in mind, which is achieved with low latency and reducing hops between service providers.
If you want more than speed, KeyCDN also supports comprehensive security features, an intuitive management dashboard, and real-time reporting.
Should you be interested in taking KeyCDN for a spin before committing to a paid plan, it's worth noting that new users are eligible for a free trial period.
Photon

Next up, a familiar name for experienced WordPress users — Jetpack.
As many of you probably know, Jetpack is a popular modular plugin, adding loads of powerful functionality to WordPress websites. Since we're talking about CDNs, we'll be specifically looking at Jetpack's Photon module.
Not quite a "true" CDN (and very limited in terms of displaying any meaningful data and stats on usage), Photon is rather an image acceleration service. It also supports editing functionality. With the Photon module activated, your images are served dynamically to visitors via a network of Automattic's (note: Automattic is the company behind wordpress.com) servers.
If you run an image-heavy website, and you're on a budget, Jetpack's Photon module is certainly a viable alternative to a fully fledged CDN — that said, more advanced users will want to be aware of it's current limitations before blindly jumping on board.
SoftLayer

Like CloudFront, SoftLayer is another popular CDN service backed by a big name — IBM.
Partnered with EdgeCast, SoftLayer promises one of the world's fastest and most reliable CDNs with a strong focus on reducing latency and increasing website speed.
The SoftLayer network consists of 13 data centers and 17 additional network points, as well as 24 content delivery nodes courtesy of EdgeCast. With a presence on four continents, wherever your visitors are accessing your website from, SoftLayer will serve your website at top-notch speed.
In addition to speed, you can also use SoftLayer to bolster your website's security.
SoftLayer employs cost-effective PAYG pricing — you only pay for the bandwidth you use. The service is priced at $0.12/GB, which means that 100GB of bandwidth will cost you $12/month.
jsDelivr

Now for something a little different…
jsDelivr is a free open-source CDN, where WordPress users can store plugins, CSS, fonts, and JavaScript.
The jsDelivr service is one of the quickest around, thanks to their unique multi-CDN infrastructure. This is a result of their partnership with MaxCDN and CloudFlare, who have kindly given jsDelivr access to their infrastructure. This gives you the power of two CDNs, completely free of charge.
In fact, this unique dual-CDN also provides maximum reliability. If one CDN is experiencing downtime, all traffic switches to the operational CDN, with no noticeable impact for your visitors. The network can handle unlimited traffic, has data centers all around the world, and is malware free.
If you want to install the jsDelivr network on your website, be sure to download the jsDelivr WordPress plugin — also free.
Incapsula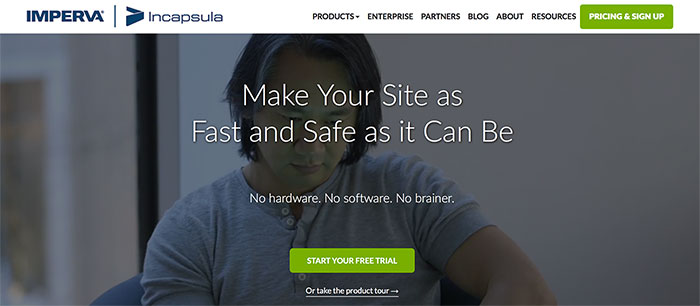 If you're looking for a free CDN service that rivals CloudFlare, be sure to check out Incapsula. A free plan with Incapsula includes use of a CDN and optimization service, plus bot mitigation and two-factor authentication.
Incapsula promises to make your website 50% faster and use 40%-70% less bandwidth on average. This is the result of a comprehensive infrastructure, with servers spanning five continents. Current Incapsula capacity exceeds 1.25Tbps, with further network expansions already in the works.
To further speed up your website, Incapsula also supports content optimization. This includes minifying your website and compressing images to ensure a smaller file size.
Premium plans start from $59/month, which also includes advanced performance, a web-app firewall, PCI compliance, and SSL support. A 14-day free trial is also available.
Final Thoughts
With so much focus on beautiful designs and crafting great content, it's easy to overlook the importance of page speed.
But speed can kill — your website, that is.
Remember: Google has no interest in ranking slow, sluggish websites. More than this, your visitors aren't interested in a slow website, either. There have been numerous studies confirming that conversion rates are significantly impacted by load times.
That means a slow website is turning customers away at the door, as well as putting them off spending their cash. As you can imagine, that's not a sustainable way to do business.
Using a CDN is a worthy step in the right direction to answering this problem, solving the issue of geographical distance between user and server by storing your website on servers strategically located around the world. By connecting to the server closest to them, valuable seconds are shaved off your load times.
If you're interested in installing a CDN for your website, today's list offers some of the best WordPress-compatible CDNs for all budgets. If you're still on the fence, consider trying one of the free services we've listed and see just how much a CDN can boost your website's performance.
*For a more in-depth introduction to CDNs, take a look at an earlier post of ours: What is a CDN?.
Which CDN are you currently using and why that particular one?
All comments are held for moderation. We'll only publish comments that are on topic and adhere to our Commenting Policy.
Our commenting form also supports the use of Markdown.