WinningWP content is free to all. If you make a purchase through referral links on our site, we earn a commission (
learn more
).
What's New in WordPress Version 3.9?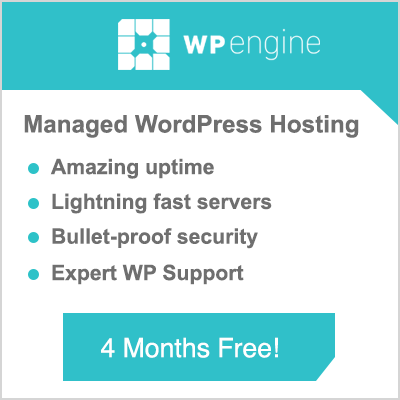 WordPress 3.9 – dubbed 'Smith' in honor of jazz musician Jimmy Smith – has arrived. Led by Andrew Nacin and Mike Schroder, this time, it's all about closing the gap between what you see when you're editing content from within the dashboard and what you see on the frontend after hitting publish. Here's a few of our favorite new features:
Visual Editor Improvements
Ever been frustrated by seemingly random styles suddenly appearing in the visual editor when copying and pasting text from a word processor (i.e. Microsoft Word)? I know I have – luckily 3.9 makes this a thing of the past because from now on WordPress will strip these styles automatically.
Additionally, the visual editor should now be more accessible and with better and mobile support.
Media-related Improvements
Here's a quick breakdown:
Improved visual editing, managing & uploading images
Anybody who works with images in WordPress on a regular basis will surely appreciate that 3.9 makes editing, managing and uploading images simpler: with a much slicker, quicker, more user-friendly interfaces for editing image details (such as adjusting sizes and alignments) and rotating/cropping, etc…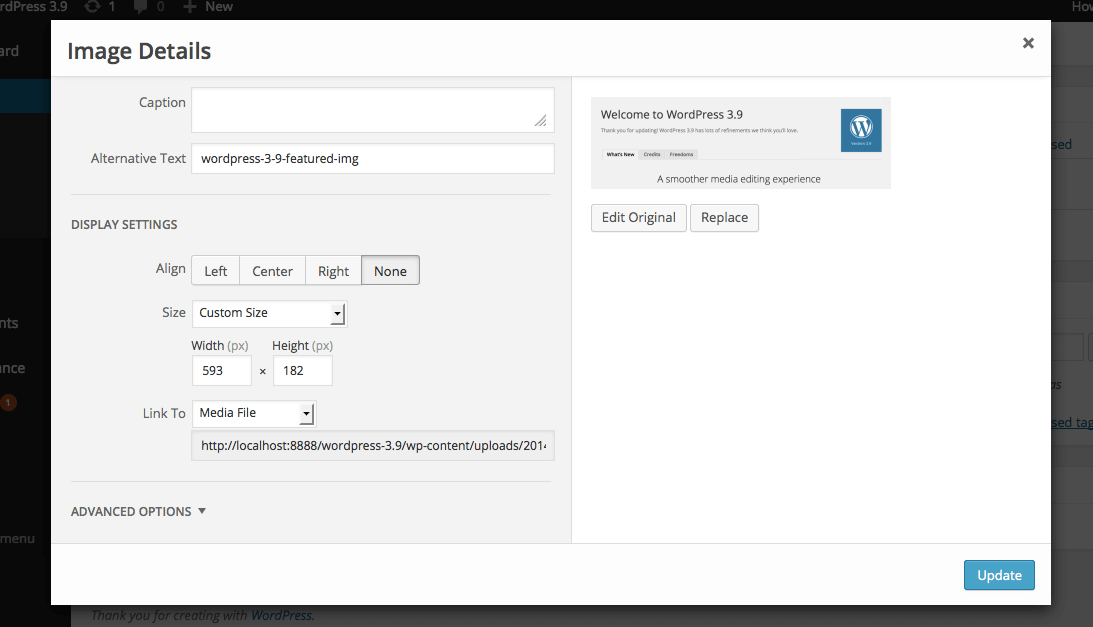 …as well as a handy new 'Replace' image button that let's you swap out one image for another with ease, and the ability to drag-and-drop new images (and resize them by simply dragging a corner point) directly into the visual editor*.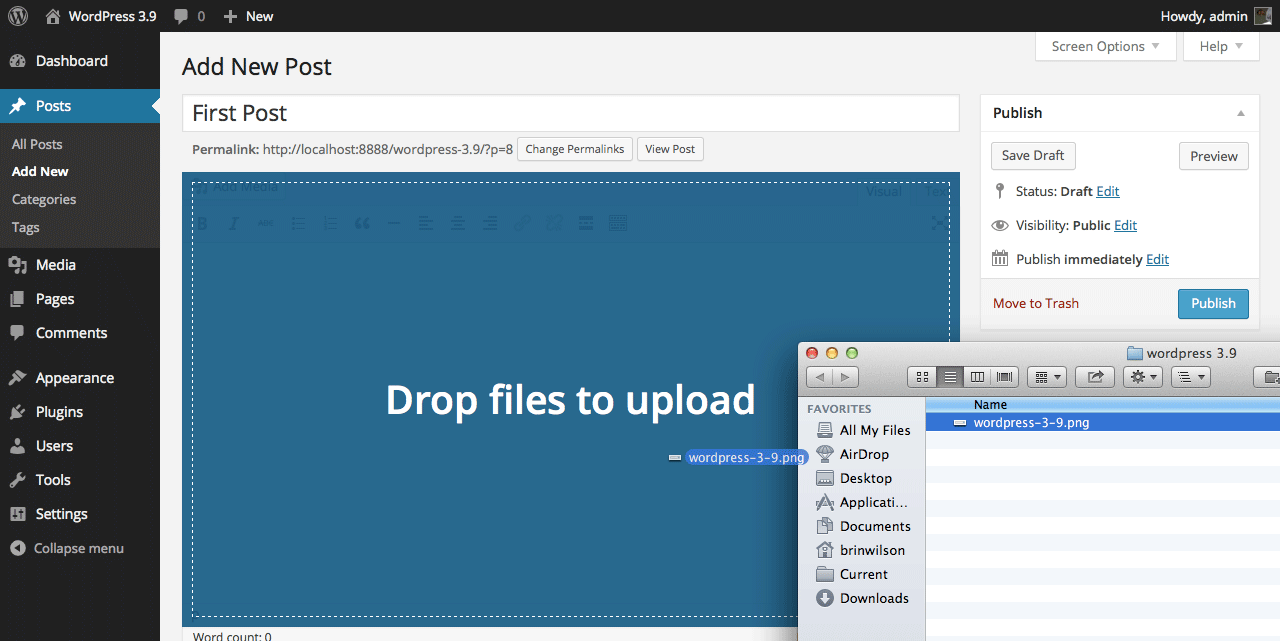 Gallery previews
Instead of gallery images appearing as nothing more than rectangular placeholders within the visual editor, 3.9 previews them as a grid of actual images – in the same order etc as they will appear in your published posts.
Audio and video playlists
Version 3.9 brings the ability to publish simple audio and video playlists – no doubt handy for jazz musicians…
Read more about adding media to posts/pages on the official WordPress Make Blog
Live widget and header previews
Until now there's been no way to view how your site's widgets will look when published without, errrr, publishing them… Version 3.9, however, not only allows you to add, edit and rearrange widgets from within the theme customizer, it also lets you preview your changes live! Granted, this might not seem like a big deal to some, but for those of us who often create quite complicated text widgets (containing html etc) and/or have sites with a relatively high amount of daily traffic, this could well prove to be quite a handy new feature!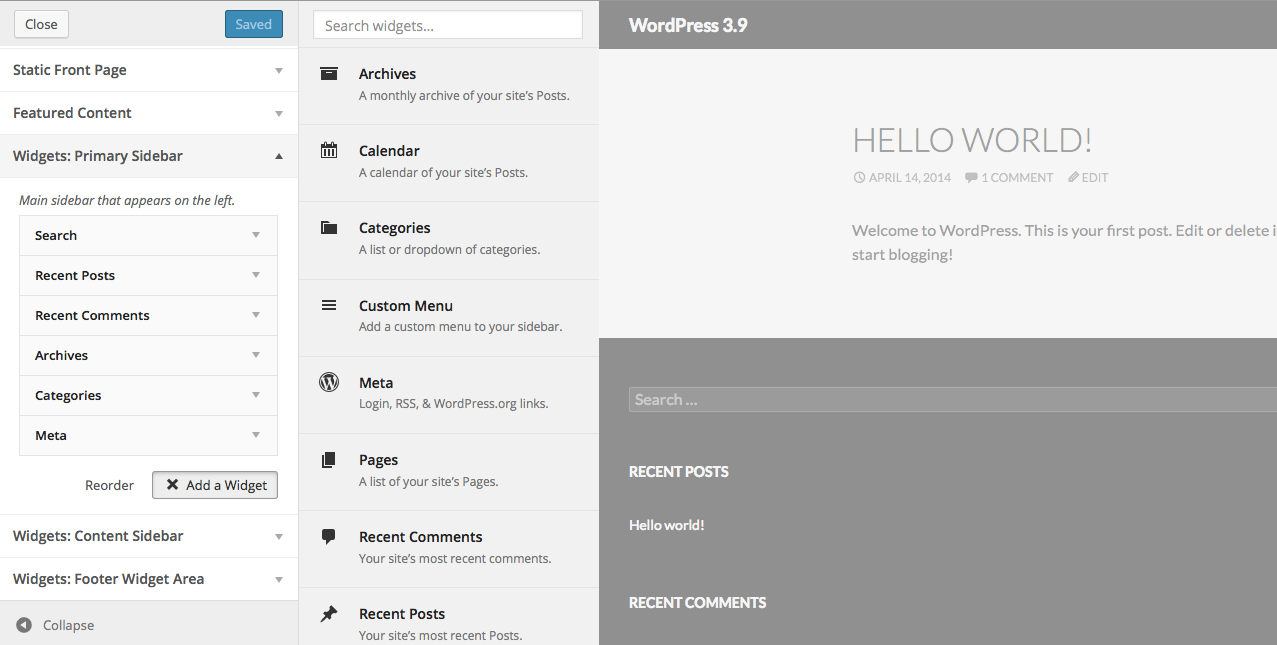 What's more there's also an improved header tool that lets you upload, crop and manage your site's headers (assuming the theme you're using has headers) whilst customizing your theme from within the aforementioned theme customizer.
A brand new theme browser
Browsing for themes is an activity with an importance that should never be underestimated – after all, the theme defines almost everything about how a site appears! So any improvement that makes browsing, previewing or choosing a new theme easier is a very welcome improvement indeed! WordPress 3.9 rearranges and cleans up this particular interface to include a better layout, larger preview images and faster loading previews – thereby making the whole experience the slickest yet!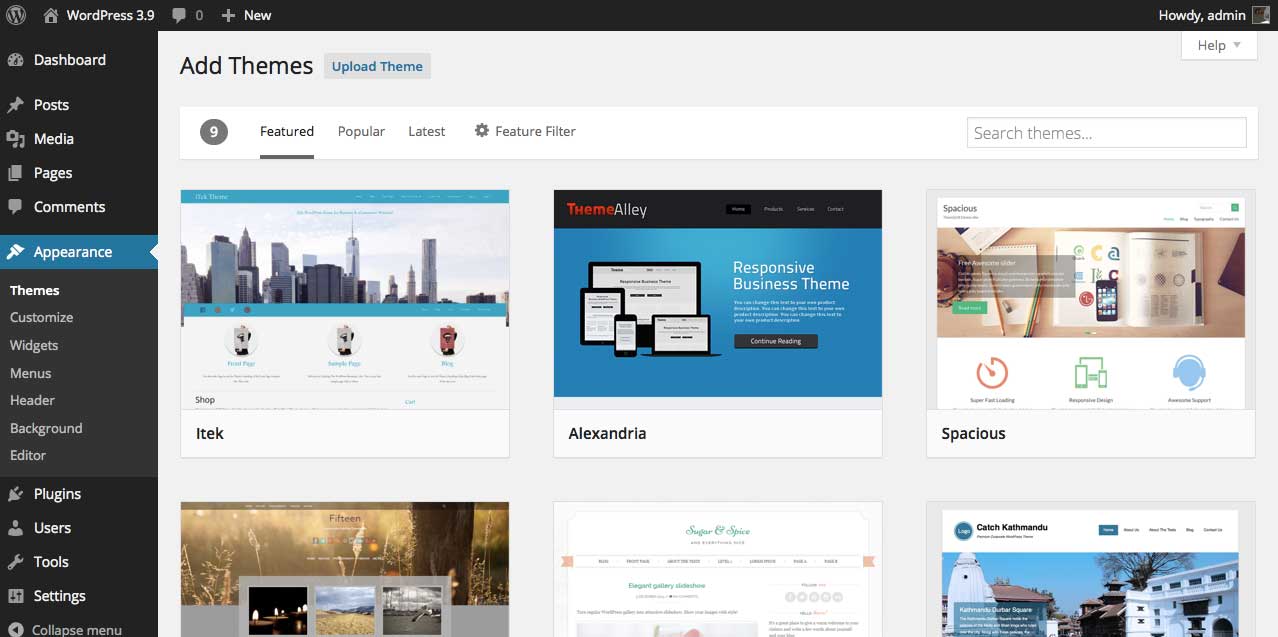 And more:
Other improvements (of the less flashy/noticeable kind) include new semantic captions and gallery options (which take advantage of HTML5) for theme developers; new inline code documentation to better document actions, filter and hooks; updated external libraries; improved database layers; and various new utility functions.
*functionality which some particularly savvy users might realize has actually been available since a few versions past – although never really hyped until now.
Note: for a complete list of what's new in WordPress 3.9, check out the official version 3.9 codex.
Lastly, a HUGE shout out to everybody – over 267 people! – who took the time to contribute to this newest version! Thank you!
Oh, and as always: don't forget to backup before updating, just in case!
All comments are held for moderation. We'll only publish comments that are on topic and adhere to our Commenting Policy.