WinningWP content is free to all. If you make a purchase through referral links on our site, we earn a commission (
learn more
).
How to add specific page titles and descriptions to WordPress category and tag archives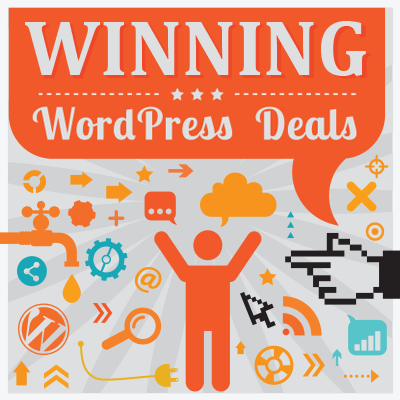 Although just about everybody uses categories and tags to organize their content, how many people realize that the resulting category/tag archive pages can become valuable SEO-worthy content? When it comes to SEOing up their site's posts and pages, nine out of ten site owners/developers will happily sit for hours tweaking every last detail to increase their chances of getting to the top of Google, Bing, etc, however, many of those same people don't even seem to be aware that their site's category or tag archives may also have the potential to rank rather highly in the SERPs.
Unfortunately, WordPress doesn't include any native functionality for customizing the category or tag archive pages metadata (such as page titles, descriptions, etc) – hence you often see so many WordPress category and tag archive page titles in the format: 'Category Name | Site Title'.
Let's take a look at how to rectify this – with the help of the ever-so-popular and extremely handy WordPress SEO by Yoast plugin (remembering to always run a complete backup before installing or uninstalling new plugins):
Step 1.
Take a look at one of your current category or tag archive pages to see how things stand. For reference, this is how things come out of the WordPress box:

Step 2.
If you haven't already (and we're guessed you probably have), download, install and activate WordPress SEO by Yoast.
Step 3.
Head on over to 'Posts' -> 'Categories' (or 'Tags') via the WordPress admin panel and click on a specific category (or tag) – you should now see a few new settings: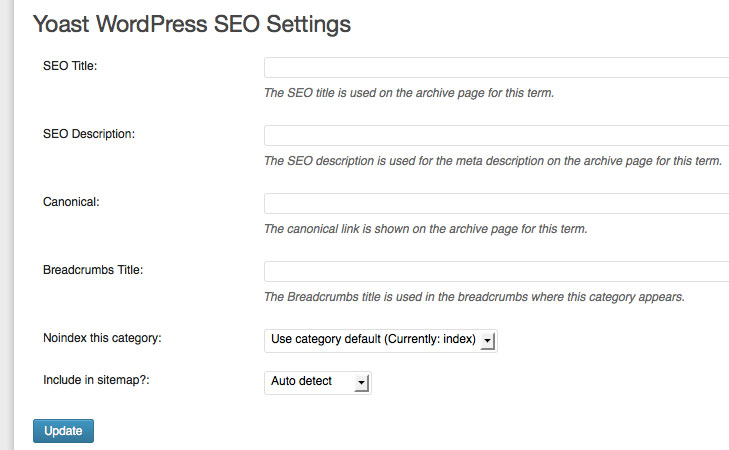 Step 4.
Revel in complete command over all aforementioned SEO metadata settings, such as the category/tag archive titles:

Incidentally, you'll also now have similar control over the same sorts of metadata for the author pages. Take a look by navigating to 'Users' -> 'All Users' and then clicking a specific user and scrolling down.
Note: installing WordPress SEO by Yoast gives you a HEAP of seriously handy new SEO settings – check out the official Yoast website to learn more.
All comments are held for moderation. We'll only publish comments that are on topic and adhere to our Commenting Policy.