The Seven Best WordPress Maintenance and Support Services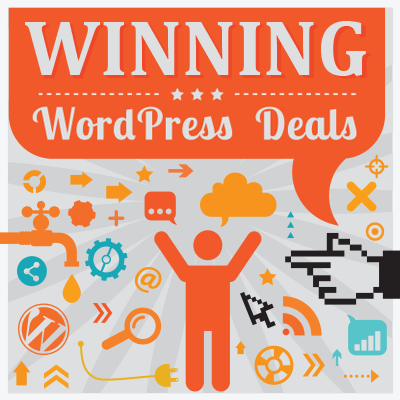 Who wants to spend a glorious summer's day behind a computer screen? Wouldn't you rather hit the beach, see the world, or play a round of golf? By letting you take back your work-life balance, a WordPress maintenance support service could allow you to do all these things and more.
Running a website is hard work — it's one of the main reasons why so many webmasters end up letting theirs fall by the wayside. There's content creation, SEO, strategic outreach, and website upkeep to occupy you (among other things), and, as such, it's completely understandable if you start to feel as though you never get to switch off.
If you want to take a sizable number of WordPress tasks off your plate, consider signing up for one of the many WordPress maintenance and support services (as detailed below).
These have been cropping up like crazy over the past few years — all promising to handle the mundane, WordPressy stuff that has to be done (updates, security, backups, and so on). These tasks are essential to the success of any online business — but they don't add ROI themselves.
Now, if you're already relatively competent with WordPress, these maintenance and support services won't offer anything groundbreaking — you can probably do these tasks yourself. What they do offer, however, is peace of mind and significant timesaving. If you're running your website as a business — an inherently stressful activity — easing your workload in any shape or form may well be a godsend.
This frees up your time for the invaluable tasks that only you can do. The tasks that you enjoy the most. The tasks that drive the biggest ROI. The tasks at the heart of your business's success.
If you like the sound of having more spare time and a healthier website, read on. Let's take a look at seven of the very best WordPress maintenance and support services on offer…
WP Curve (from $79 a Month)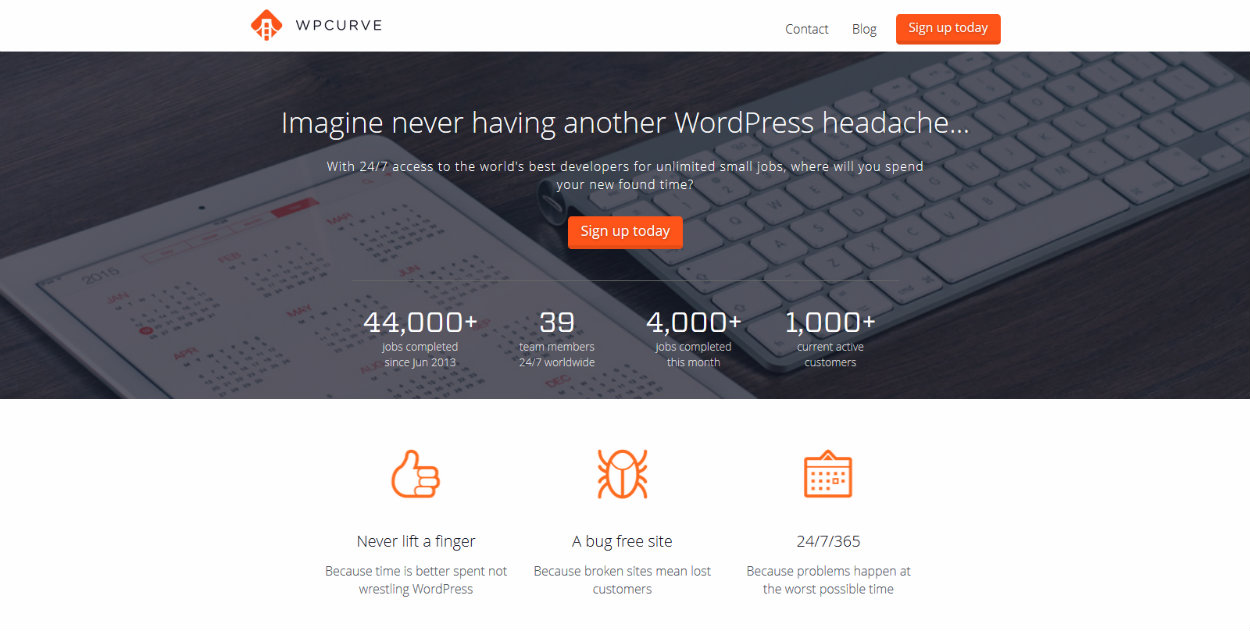 WP Curve is undoubtedly one of the biggest players in the WordPress maintenance game, with current active customer figures standing at more than 1,000.
WP Curve's popularity is closely linked to the quality of their support staff; their expanding support team has a presence on almost every continent, making them a truly international service. Since inception, this support staff has completed close to 45,000 jobs.
As a maintenance service, WP Curve's value proposition is clear: An unlimited number of small WordPress fixes, delivered round the clock, and within 24 hours.
What constitutes a 'small job'? Essentially, any WordPress task that can be completed in 30 minutes or less. Website backup, plugin configuration, and CSS tweaks are all covered — click here for WP Curve's full scope.
Just submit a job via email, then sit back knowing the WP Curve team is hard at work (though you can only submit one job at a time). Email response time is an impressive eight hours on average, too.
These unlimited small jobs are available with the Standard subscription, costing $79 a month. If you want WP Curve to function as a proactive maintenance service too, you'll need to upgrade to the $99 a month Professional subscription.
The Professional subscription includes all the small jobs you could want, but also comes with a security guarantee. This means that WP Curve will proactively update your WordPress website — core, themes, and plugins — and your site will also receive a monthly security scan, plus regular backups.
If the Professional subscription still doesn't cut it, WP Curve also offers a VIP subscription for $199 a month. This slashes average response time in half (to four hours), and triples the jobs you can submit at once (to three); each completed job is also double-checked by a QA team.
It's worth pointing out that each subscription entitles you to support for only one website. However, if you run multiple websites, you can take out a separate subscription for each one.
Valet (Prices Vary)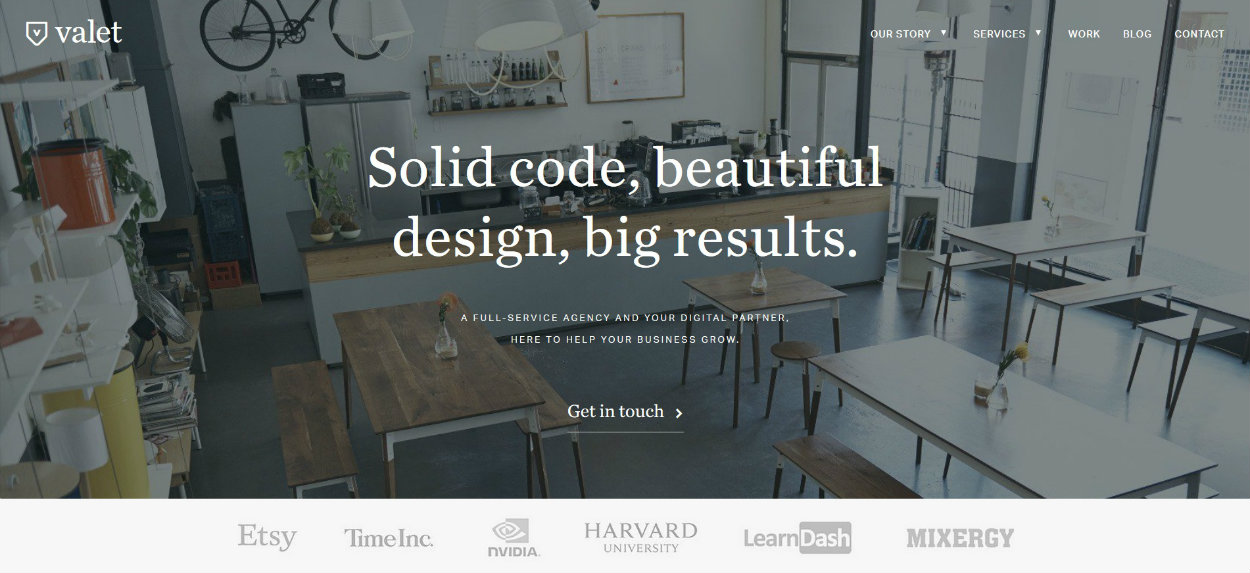 Operating as WP Valet until a major rebrand at the start of 2016, Valet is one of the best website support services around. The reason for dropping the 'WP' from their brand identity? Simple: Valet accepts non-WordPress clients, too. Rest assured, though — WordPress site management will always be an integral part of their services.
Valet provides enterprise-grade support with the price tag to match — they're open about the fact that newbie bloggers are probably better off looking for more affordable services elsewhere. Prices vary depending on the level of service and expertise required, but most Valet clients are on monthly plans costing from $500 right the way up to the $5,000 mark. Their entry level plans start at $300 a month.
If you have the budget, though, Valet is more than just a WordPress support service. They consider themselves to be full-on digital partners, helping you to grow all aspects of your business.
Before taking you on as a client, Valet will perform a comprehensive audit of your site, enabling their team to learn more about your business and align themselves with your goals — and also spot any immediate opportunity for you to exploit.
On the maintenance side, their services cover a lot of what you may find elsewhere — updates, security monitoring, site migrations, and uptime reports. Valet's WordPress design and development experts are also on-hand to enhance your website wherever possible.
However, it's the data-driven marketing side of their service that's most exciting — and also unique to anything else found on this list. Depending on your budget, Valet will help you grow your website with A/B testing, social media marketing, and landing page, speed, and conversion rate optimization.
They can even help you attract more visitors to your website by enhancing your SEO or PPC strategy, and so maximizing your ROI.
WP Site Care (from $79 a Month)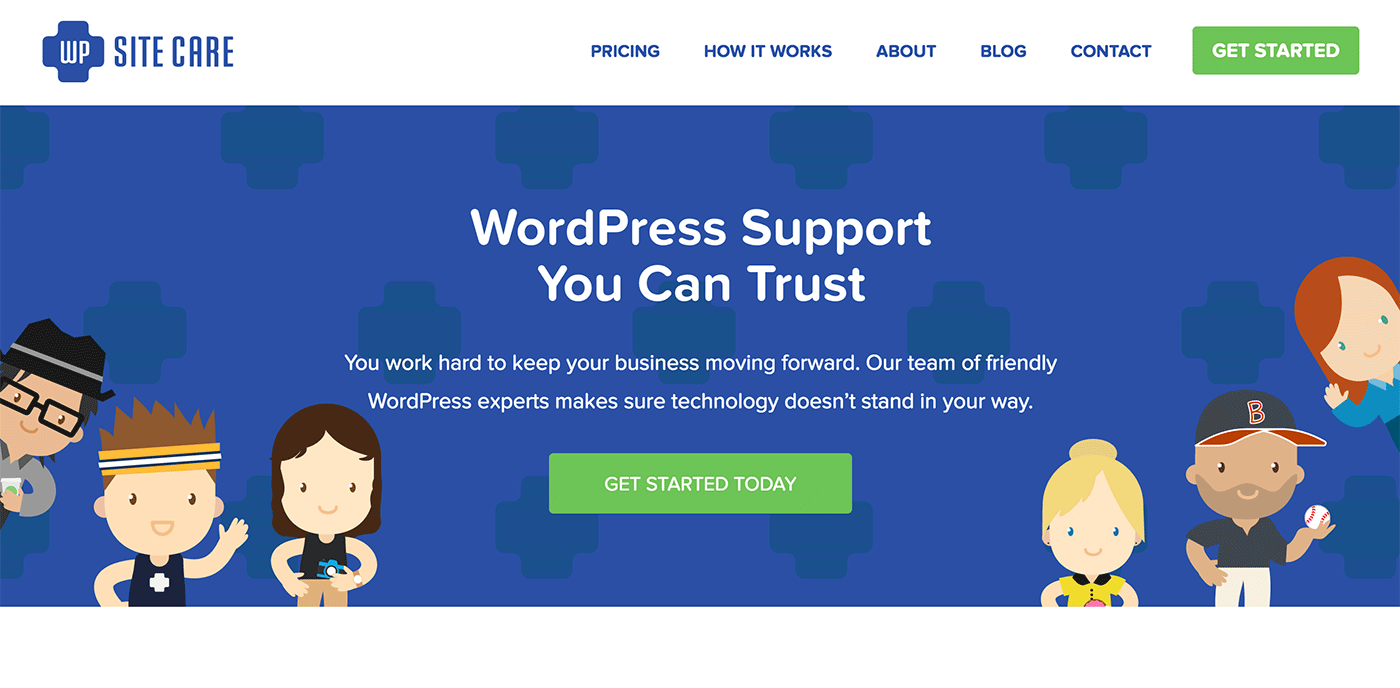 Founded by Ryan Sullivan in 2012, WP Site Care has been one of the most highly regarded maintenance services in the WordPress sphere for the best part of five years. The service is consistently touted as one of the most reliable and trustworthy around.
WP Site Care will back up your website in real time, storing your data securely in the Amazon Cloud. They also provide round-the-clock security monitoring, and will proactively update your WordPress website — guaranteeing the updates won't cause any compatibility issues (if something breaks, they'll fix it).
As you probably know, describing technical problems is difficult at the best of times, so, to combat communication issues, all of WP Site Care's support staff are US-based. Subscribers can make an unlimited number of support requests, too.
So far, so good, and we haven't even got to WP Site Care's main selling point: Response time. A typical WP Site Care support ticket will receive a response within an hour, making it an industry leader in this regard.
This is made possible by their awesome Walkie Talkie tool. Rather than submitting support requests via boring old email, you can communicate with WP Site Care directly from your WordPress dashboard — so no more lost email threads.
All of the above is available within the $79 a month Protect plan — which also includes a series of professional video tutorials courtesy of WP101. This plan is easily sufficient for most webmasters — however, for those with the budget, the $299 a month Professional plan comes with several benefits.
First of all, rather than merely maintaining your website, WP Site Care will strive to improve it. They'll optimize your website for speed, refine your onsite SEO to boost traffic, and even perform an extensive security audit — they go above and beyond at every opportunity.
The more expensive plan also includes up to four development tasks per month, uptime monitoring, eCommerce support, and priority access to the support team — well worth it if you can afford it.
WP Maintainer ($99 a Month)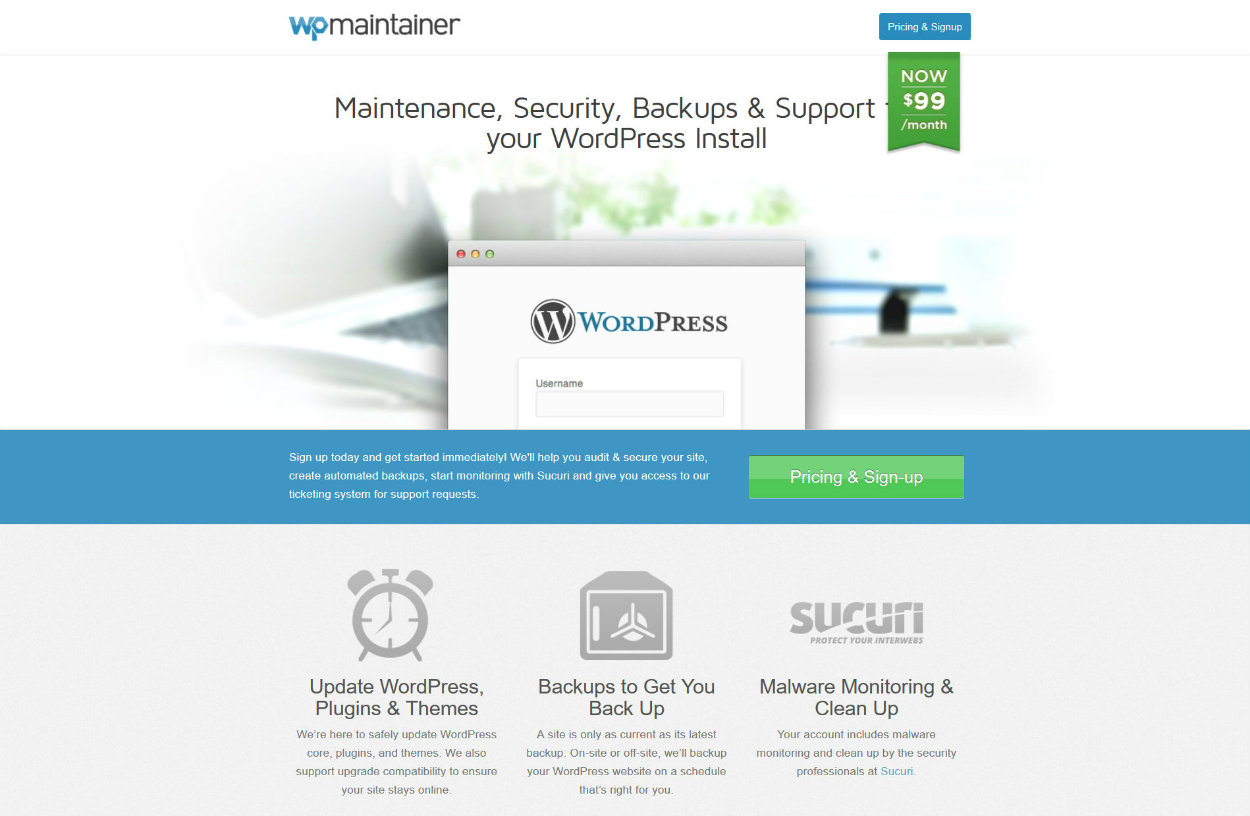 WP Maintainer is an excellent WordPress support and maintenance service, founded in 2012 by freelance WordPress developer Andy Stratton. The service keeps things simple: It only has one package available, so every WP Maintainer customer gets the full range of services — and all for an affordable $99-a-month fee.
WP Maintainer is also big on the importance of quality hosting providers. As such, new customers can receive a website migration for free — giving them an excellent opportunity to move their website across to a WP Maintainer-preferred host.
In addition to this, WP Maintainer will handle all of your routine maintenance tasks, including: All WordPress core, theme, and plugin updates; regular off-site website backups; and monthly malware monitoring, courtesy of Sucuri.
If you run into any compatibility problems caused by updating a theme or plugin, WP Maintainer will spend one hour trying to fix the problem for you. Additional hours of developer time can be bought for $99 an hour — that's around half the rate that non-WP Maintainer customers pay.
The WP Butler (Prices Vary)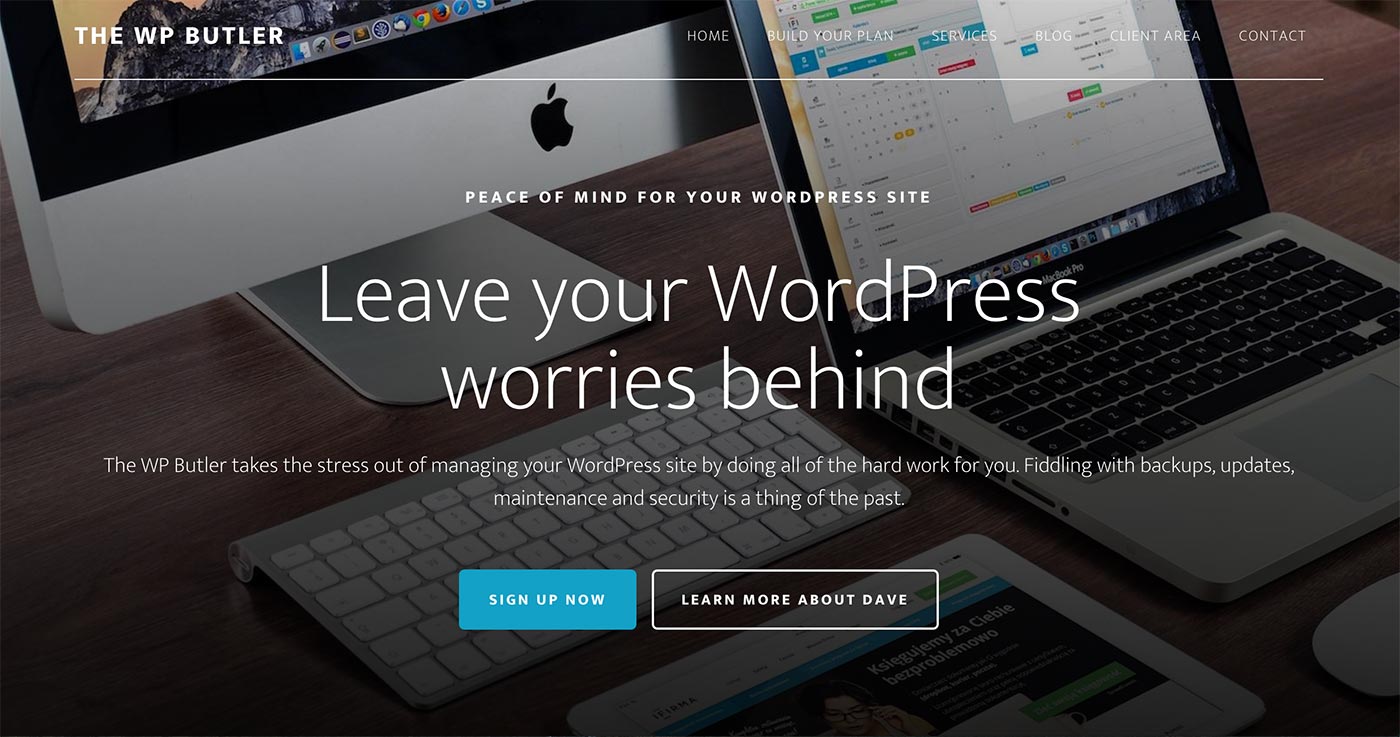 The services featured so far in today's post all offer predefined packages of maintenance tasks. If a task included in the package is surplus to requirement? Tough — you still pay the fixed price.
If you want more flexibility, you may be interested in The WP Butler; its custom packages mean you only pay for the features you really need. The services are provided by Dave Clements, an experienced WordPress developer of ten years.
All packages include website restoration, and first-time customers receive a complimentary security audit to ensure their site's security is in tip-top condition.
The rest of the package? That's up to you, though most of the options will be familiar from other maintenance services. These include WordPress update management, website backups and malware scans. For extra peace of mind, you can also pay for Dave to periodically take a quick glance at your site to confirm everything's working as it should be.
Prices, of course, vary, and will depend on the services you want and the frequency you require them. However, if you're especially prudent, you can put together an excellent package at a competitive price. For example, daily backups, weekly updates, uptime monitoring, and a weekly malware scan are available for just $61 a month — you'll be hard-pressed to find a lower price.
Maintainn (from $49 a Month)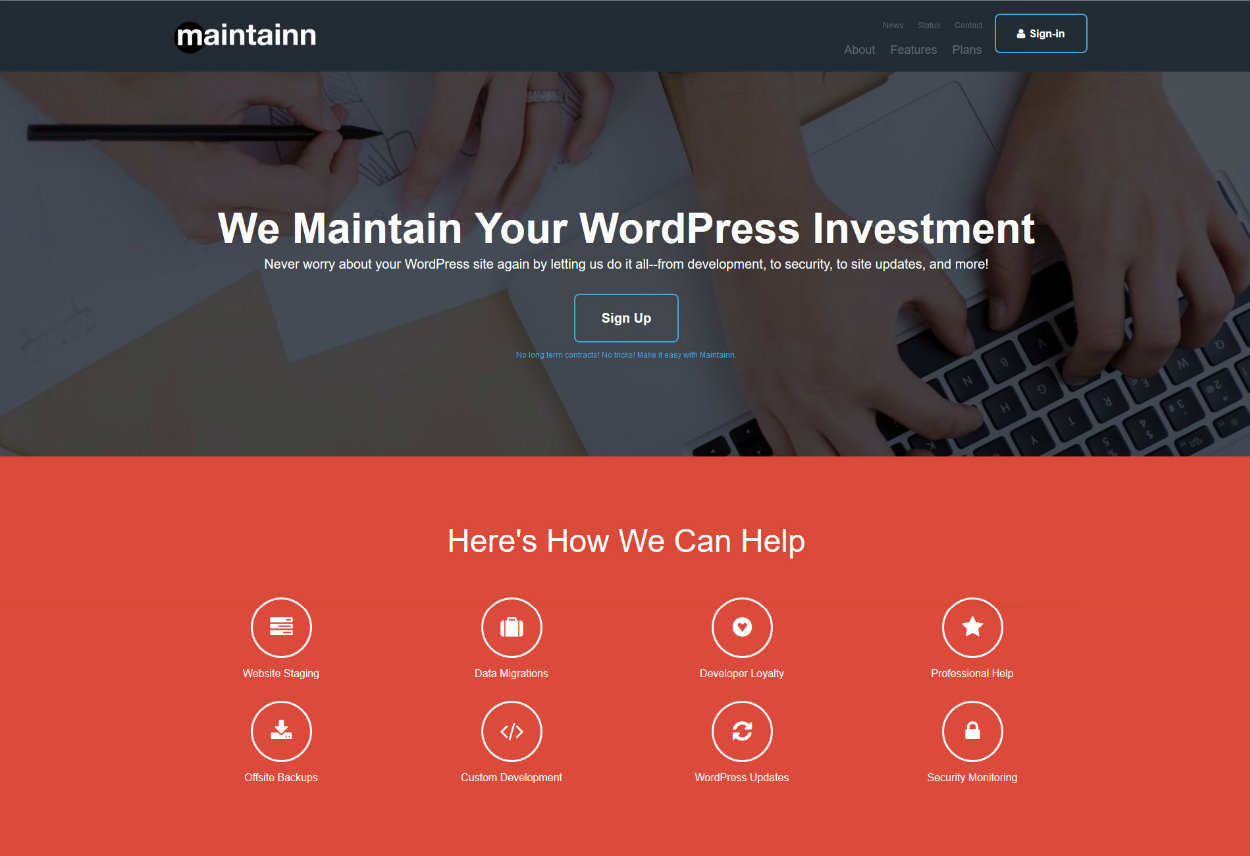 Want an ultra-reliable service without breaking the bank? Then look no further than Maintainn, brought to you by one of the top names in WordPress development, WebDevStudios. With big names such as Microsoft on their client list, as well as more than 10,000 support tickets resolved, you can trust you're in safe hands.
If you're still not convinced, Maintainn's services start at just $49 a month — the most affordable on this list. The so-called Premium plan grants WordPress core, theme, and plugin updates, secure off-site backups, and 24/7 security monitoring.
You'll also be able to access the Maintainn support desk; simply explain your WordPress problem to the support team, and they'll do their best to point you in the right direction.
If you upgrade to the Premium Plus plan for $99 a month, you'll receive several benefits. These include a collection of online video tutorials and an hour of monthly support. Best of all, Premium Plus customers receive super-fast responses — typically within 30 minutes, making it one of the fastest support services around.
WPMatic (from $59 a Month)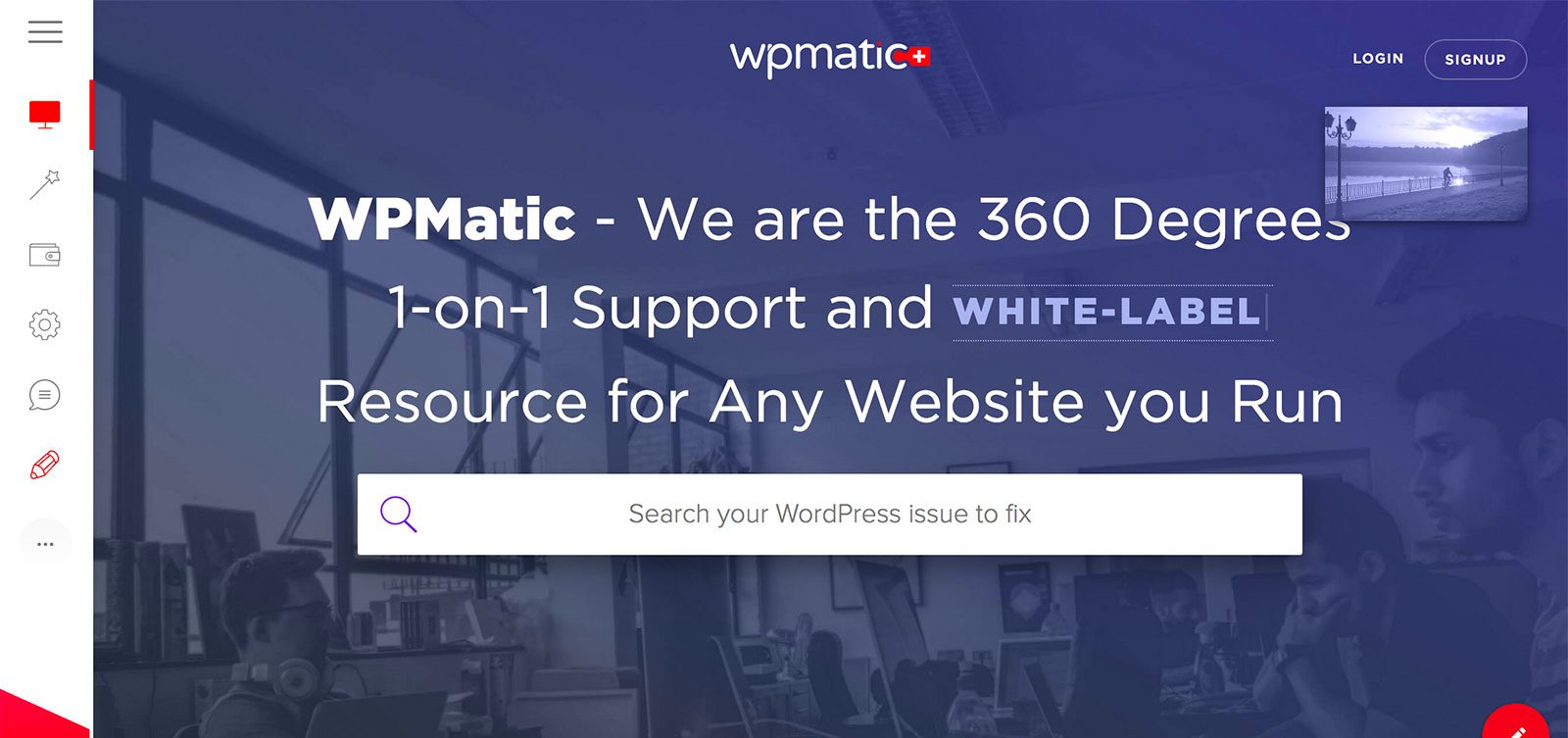 The WPMatic team has boosted its WordPress experience while working on the Premium WordPress Themes club – TeslaThemes. It has grown out of a WordPress support service into a full-cycle maintenance, customization, support, and development resource for any website. But they still keep WordPress as one of their main directions.
WPMatic team starts with a detailed studying of your website and an overall technical analysis. Thus the team gets a deep understanding of your business goals, identifies website weaknesses and progress opportunities. Based on this they suggest a maintenance plan.
Starting with $59/mo you can be sure you'll have the regular backups on Amazon Cloud, the core updates of WordPress, plugins, themes, and the most performant plugins, including the SEO ones. Stop worrying about website security, performance, and general code health. All this comes with one small (up to 30 mins) job per day per your request, which is more than enough with the maintenance already set.
Upgrading to the $99/mo Business package you get website loading speed optimization, total security maintenance, and regular security scan, that affords the WPMatic team to react immediately in case of any alert. The team will also fix all the small issue related to themes and plugins on the go, not bothering you with that.
A personal concierge assigned to your website, ready to fulfill his duty whenever you need this, plus 1 hour or a bit more of customization work on your website per month, and all the above-mentioned services, are available within $159 /mo. The developers can be contacted directly. Have a website transformation project in mind? You can order the customization apart. Click here for WPMatic's extended services list.
WPMatic doesn't use freelancers or outsource, so the communication between the team members is as quick as it can be. Your case is discussed far and wide and is processed quickly. And you have a guaranteed access to the support desk. There are live people there, you know, not just the automated maintenance tools, and they are open to communication.
WP Buffs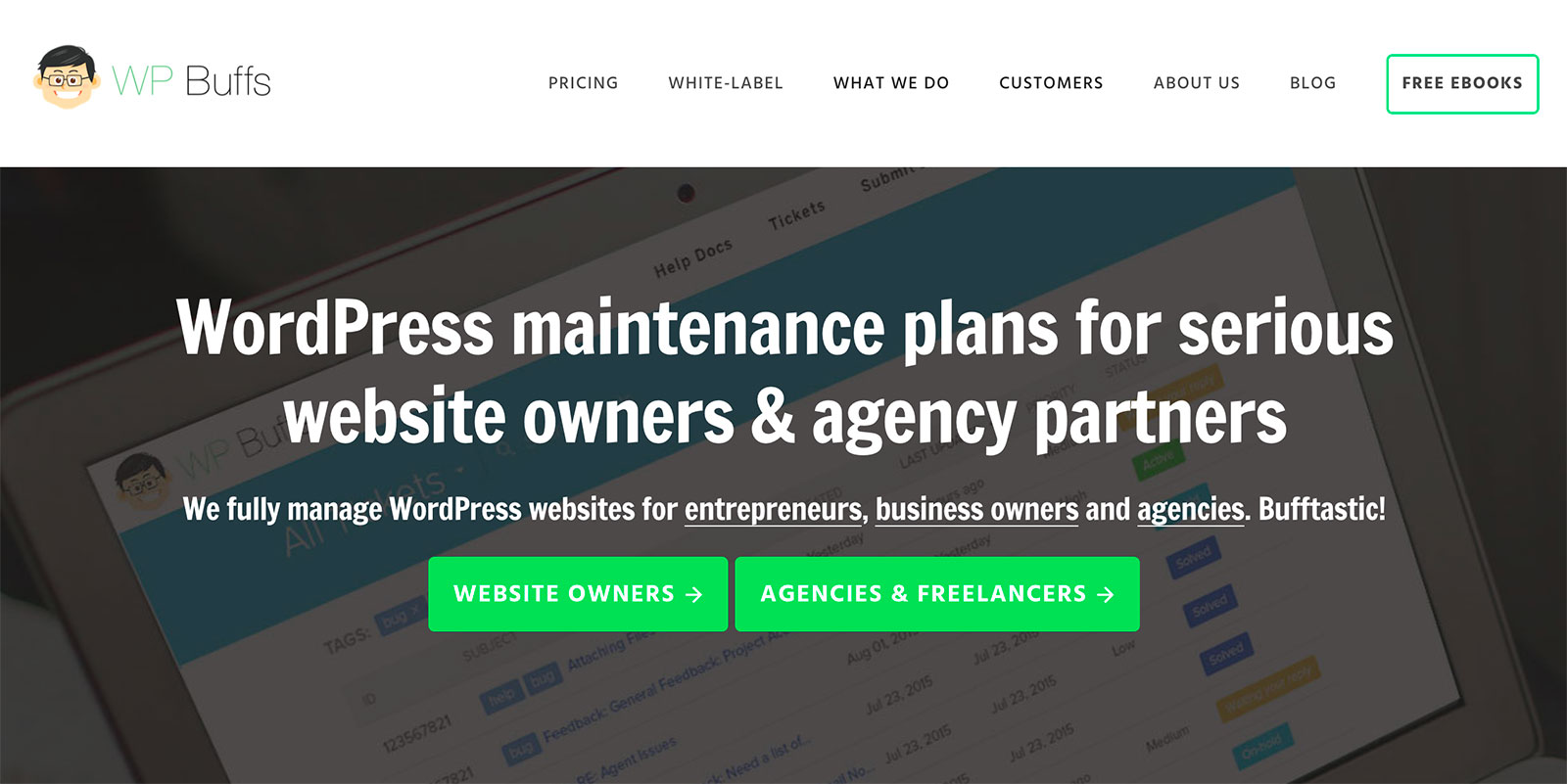 WP Buffs provides WordPress maintenance plans for website owners & white-label agency partners. They handle unlimited edits, performance enhancements, daily health maintenance and regular security troubleshooting so you don't have to.
With 24/7 support, a mission driven by their customers and an affinity to regularly sponsor WordCamps, WP Buffs aspires to be the best technical support partner for any individual, business or organization with a WordPress website.
Final Thoughts
And that concludes our rundown of seven of the best WordPress support and maintenance services. There are plenty of great services out there, so apologies if your favorite didn't make the list — if you know of any great services, feel free to let us know in the comments…
Which should you choose? Well, that relies heavily on what you're looking for, but also your budget.
If your priority is receiving lots of help with your website in the form of small tweaks, I would heartily recommend either WP Curve, which offers unlimited 'small jobs', or Valet. If, however, you're primarily interested in support and maintenance, services such as Maintainn, WP Maintainer, and WP Site Care are probably your best options. And, if you know exactly what you need from a WordPress maintenance service, consider putting together a custom plan using the excellent WP Butler service.
Using any of these WordPress maintenance services? Thoughts?
All comments are held for moderation. We'll only publish comments that are on topic and adhere to our Commenting Policy.
Our commenting form also supports the use of Markdown.