WinningWP content is free to all. If you make a purchase through referral links on our site, we earn a commission (
learn more
).
Top Seven Best Testimonial Plugins for WordPress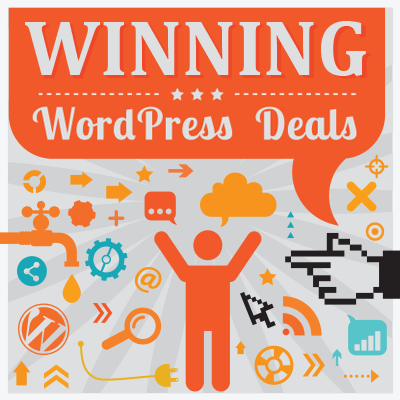 In his 1984 book, Influence, Robert Cialdini introduced the term 'social proof' — whereby people's decisions are swayed by the views and actions of others. To this day, social proof is a psychological occurrence that remains an important part of marketing.
One of the most common ways of demonstrating social proof is by showing how others feel about a product or service using testimonials. Even if you don't realise it, people encounter testimonials on a daily basis. It's impossible to escape them, as they're used in newspapers, television advertisements, websites, products and more.
Displaying testimonials on a WordPress website is simple, as there are dozens of solutions on the market. By integrating them into your website, you can demonstrate value and help to turn visitors into readers and customers.
In this article, I'll be sharing what we at WinningWP consider to be the best testimonial plugins for WordPress.
Let's get started…
1. Jetpack (FREE)
Jetpack is known for its numerous security and performance features. However, this popular plugin also has a custom content types module that can be used to create new custom post types such as testimonials and portfolios.
Once you've activated testimonials from the Jetpack writing page, a testimonials area will be added to your WordPress admin menu.

When you create a new testimonial, you can state the name of the person, enter their quote in the main content box and assign a featured image.
You can then insert the testimonial into posts and pages using the testimonials shortcode. A shortcode widget can also be used if you want to display testimonials on sidebars.
Six attributes are available for the testimonials shortcode, but the output looks basic and there are no options for improving the design.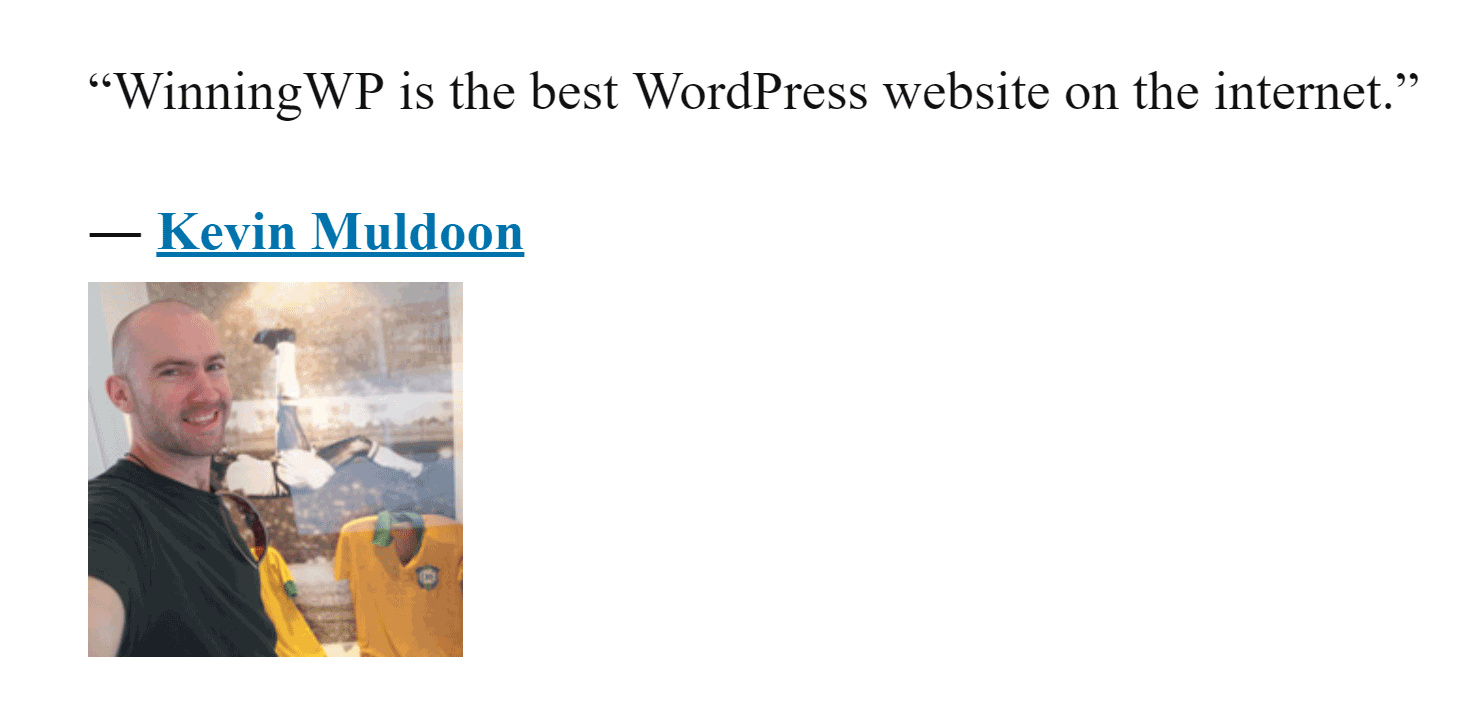 Jetpack testimonials is a great choice if you want a simple testimonial solution. However, there are better alternatives if you want more control over how they look.
2. Easy Testimonials (FREE/$59-plus)
Easy Testimonials is a feature-packed testimonial solution that comes with five Gutenberg blocks for displaying testimonials individually, randomly, in a list, in a slideshow or in a grid.
The plugin lets you customise every aspect of your testimonials, and you can define the excerpt length, thumbnail size, whether the date is displayed, whether testimonials are cached and whether ratings are displayed. Testimonials can be categorised too.
The text used for testimonial shortcodes can also be modified, and all testimonials are Schema.org compliant to help them stand out in search engines.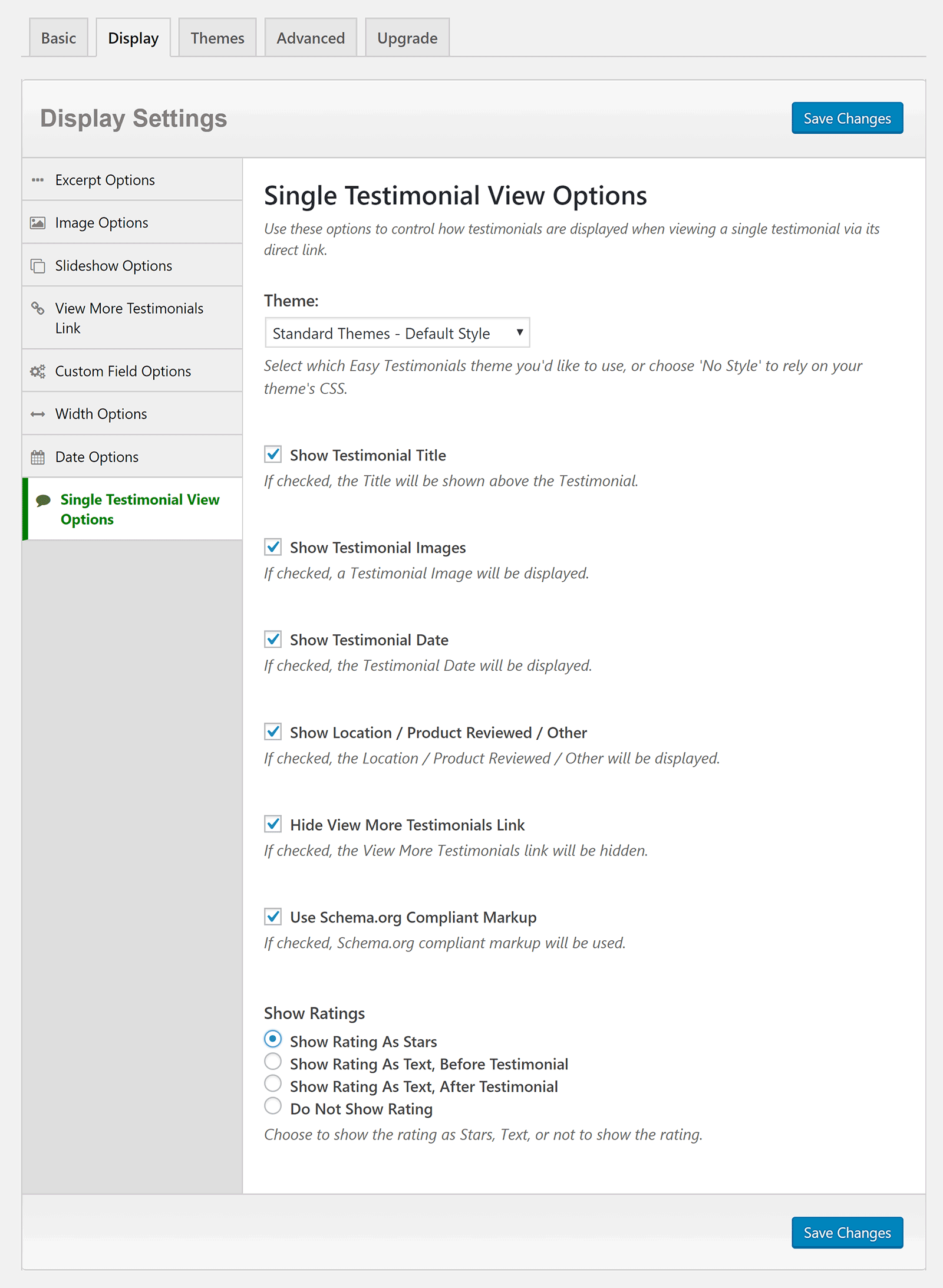 Five testimonial styles are available as standard, but you can access a hundred more if you upgrade to Easy Testimonials Pro.
Retailing from $59 for a single license, the pro version adds a front-end form for collecting testimonials from visitors, spam prevention, a testimonial carousel, and a notification system for letting you know when new testimonials have been submitted. There's also an option to import and export testimonials in CSV format.
WordPress Multisite is supported in the higher-priced $199 business license and $599 agency license.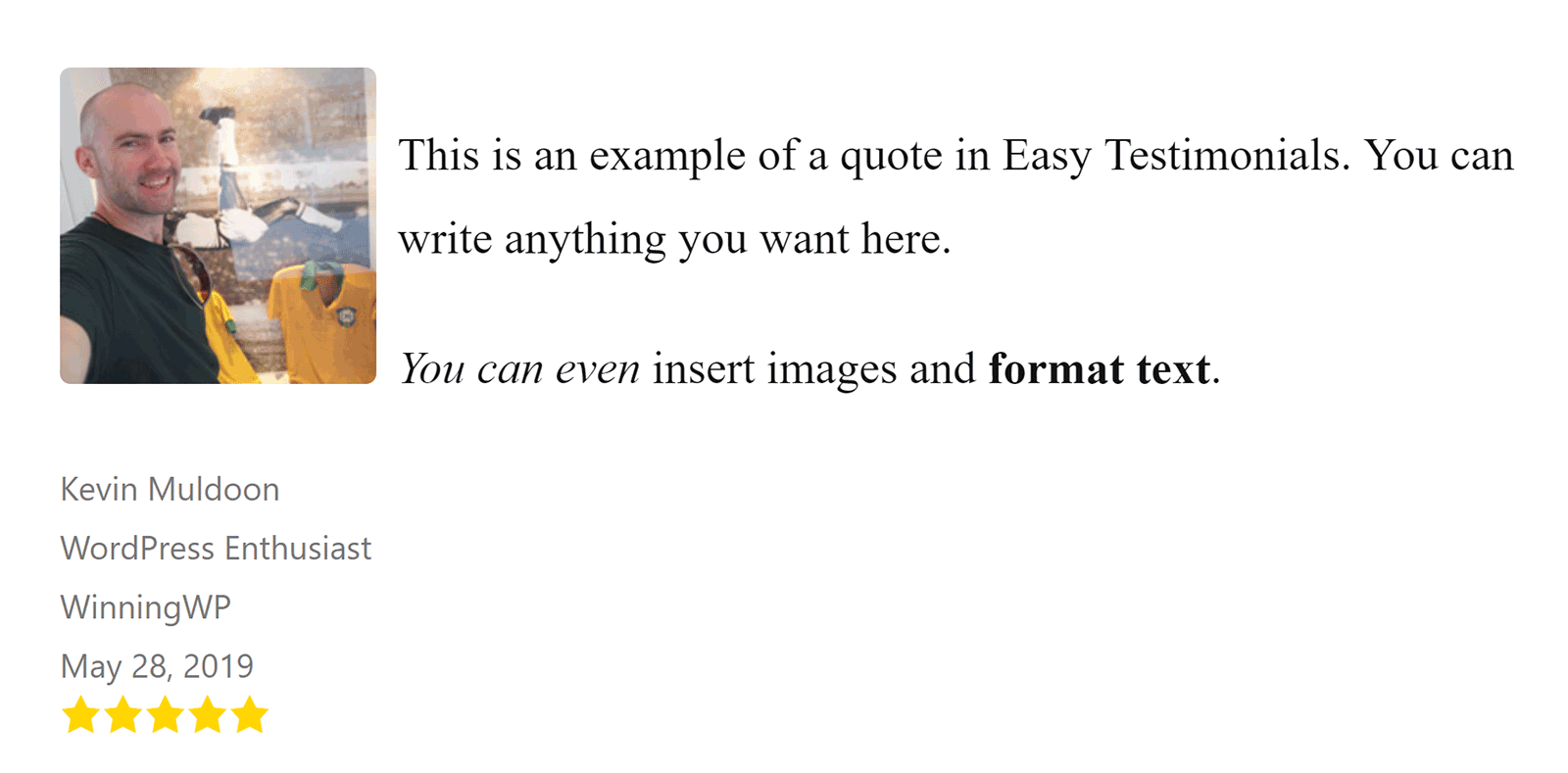 Easy Testimonials is one of the best testimonial WordPress plugins available today.
It offers hundreds of options for changing what information is displayed in testimonials, while inclusion of custom CSS and theme selections makes styling them simpler too.
3. Strong Testimonials (FREE/$39-plus)
Strong Testimonials is a quality plugin that allows you to display testimonials individually, in a list, in a grid, in a slideshow, or as a form so visitors can submit them.
All of the display options are controlled through a dedicated views section. For each viewing mode the options are divided into query, fields, actions and styling. This lets you define exactly which testimonials are displayed and how they're styled. A shortcode is provided once you've saved all settings.
Another great feature of Strong Testimonials is custom fields, which you can use to tailor testimonials to suit you and your website.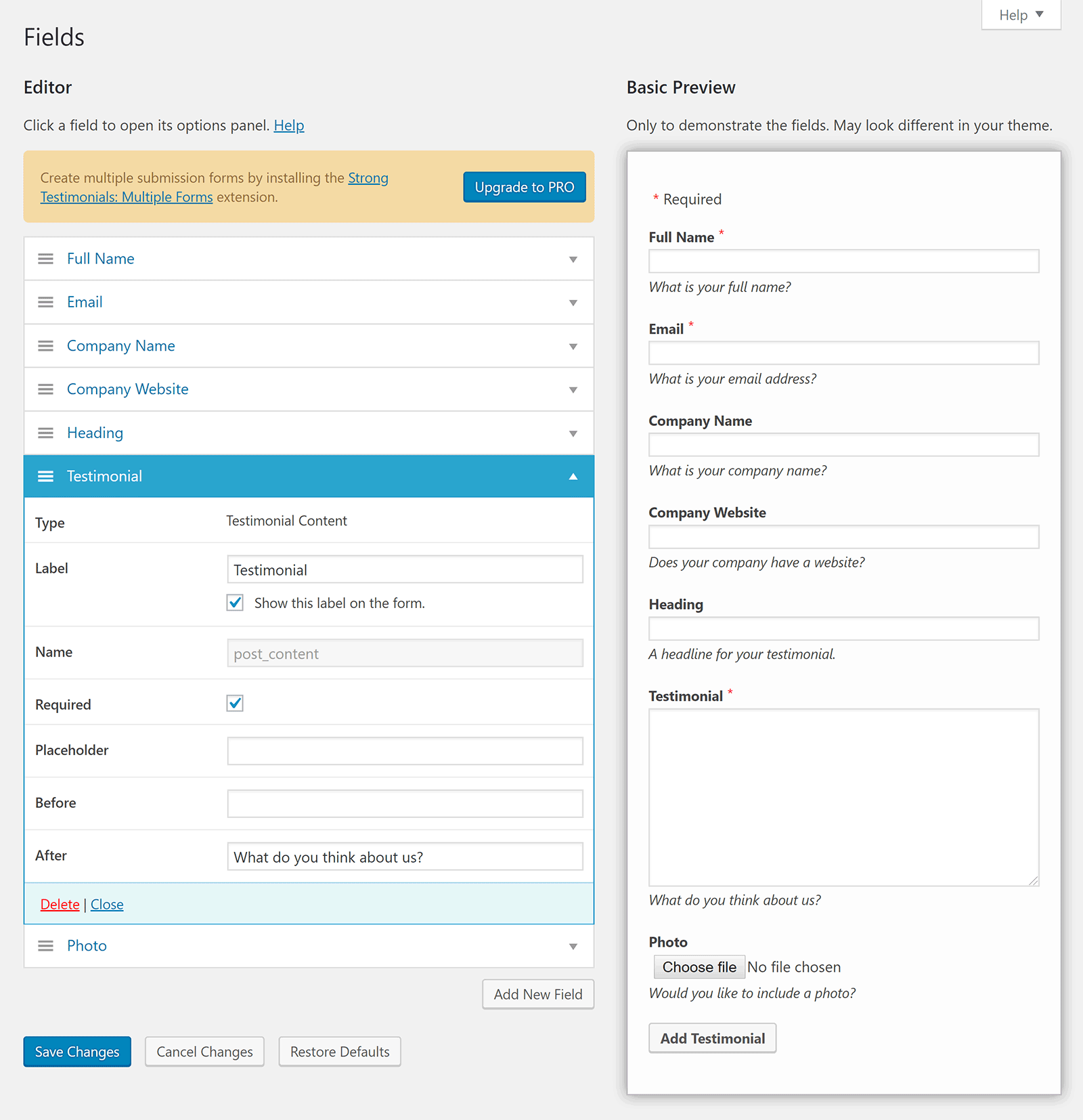 A basic license for Strong Testimonials Pro retails at $39 a year and gives you access to the country selector extension.
The plus license, at $69 a year, increases support and updates from one website to three, and also unlocks four premium extensions: Review markup; custom properties; advanced views; and assignment.
You need to jump up to the $99-a-year business license to unlock the multiple forms and custom form field extensions. This plan also increases usage to 25 websites, or you can remove the usage restriction by upgrading to the agency license at $249 a year.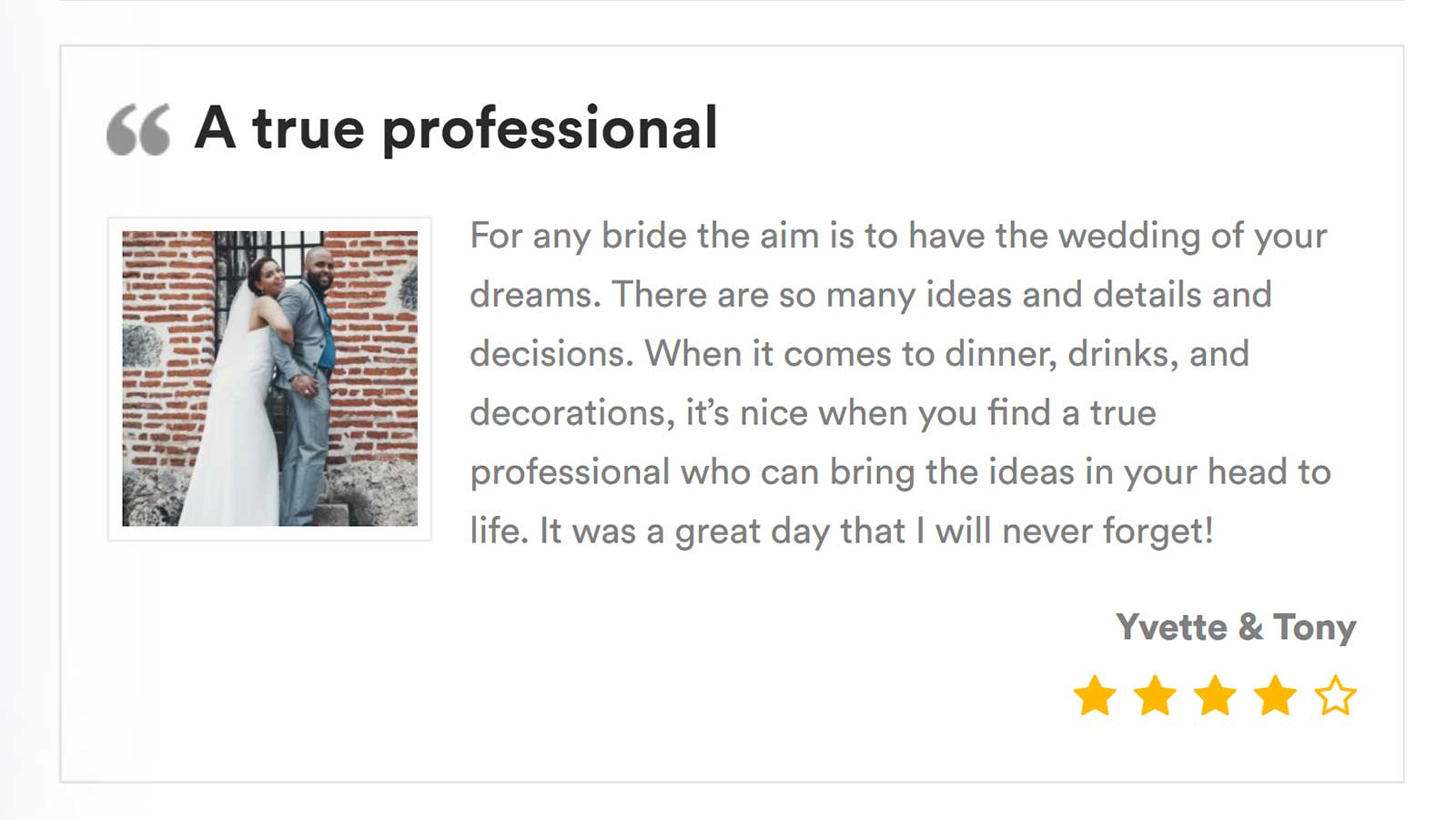 Strong Testimonials is a fantastic testimonial solution, and its styling and custom fields options really set it apart.
The pro version of the plugin unlocks many additional settings that are restricted in the free version. You do, however, need to purchase one of their higher-tiered plans to gain access to all of the premium extensions.
4. Testimonials Widget (FREE/$29.99-plus)
Testimonials Widget is a popular solution that, as the name suggests, lets you display testimonials using widgets. There are widgets to display testimonial categories, archives, a tag cloud, and one for rotating testimonials using a slider.
The main settings area of the plugin has dozens of settings, most of which can be enabled or disabled via a checkbox.
Although the plugin emphasises its use of widgets, shortcodes are provided to let you insert testimonials into posts and pages.
Unique shortcodes are available to display testimonials in a slider, and to show testimonial archives, recent testimonials, a testimonial tag cloud and more. There are many attributes for each type of shortcode, so I encourage you to test them using the provided shortcode examples.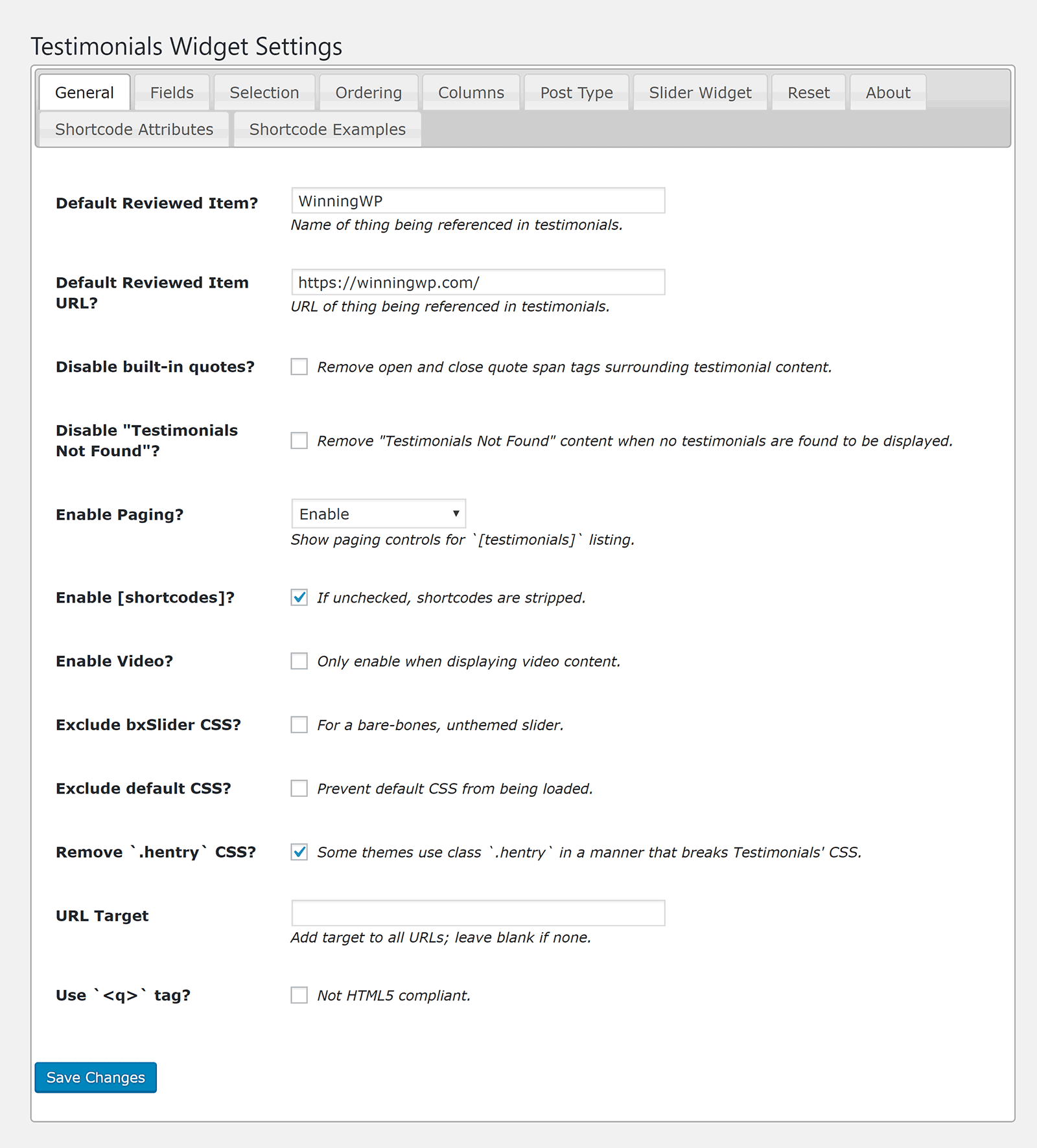 A single license for the premium version of the plugin retails at $29.99, while additional plans are available for those who needs support and updates for more websites. All licenses give you full access to all features, though.
Upgrading gives you access to five-star ratings, testimonial caching, excerpts, additional shortcodes, user submitted testimonials and more.

If you're looking to display testimonials on sidebars, Testimonials Widget is a great option. The testimonials slider widget stands out as it lets you customise everything from within the widget.
You can, of course, insert your testimonials into posts and pages too. You should be able to style the output the way you want if you follow the provided shortcode examples.
5. Testimonials Slider ($22)
Testimonials Slider is a premium solution that has support for the Gutenberg editor and the EU's GDPR compliance.
It comes with six beautiful testimonial templates: Slider, rotator, carousel, cards, list and grid.
When you've selected a template, you can then add new testimonials and drag and drop it into the position you want. You can also adjust the styling of the layout and add your own custom CSS.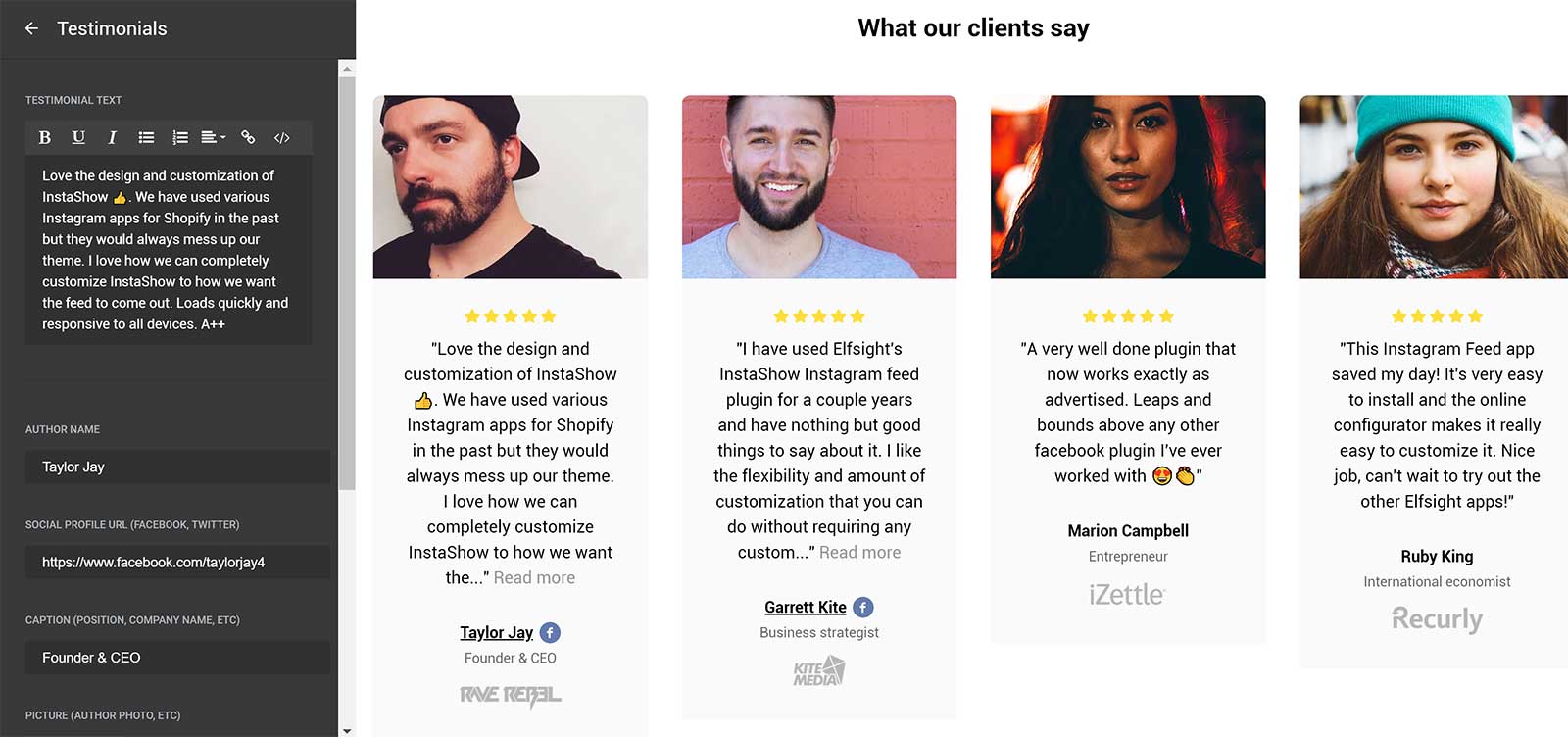 Testimonials Slider not only lets you display a photo of the testimonial author, you can also display links to their social media profiles and upload a logo of their company. A rating can also be displayed.
Once you've completed your testimonial, it can be inserted into your website using a shortcode.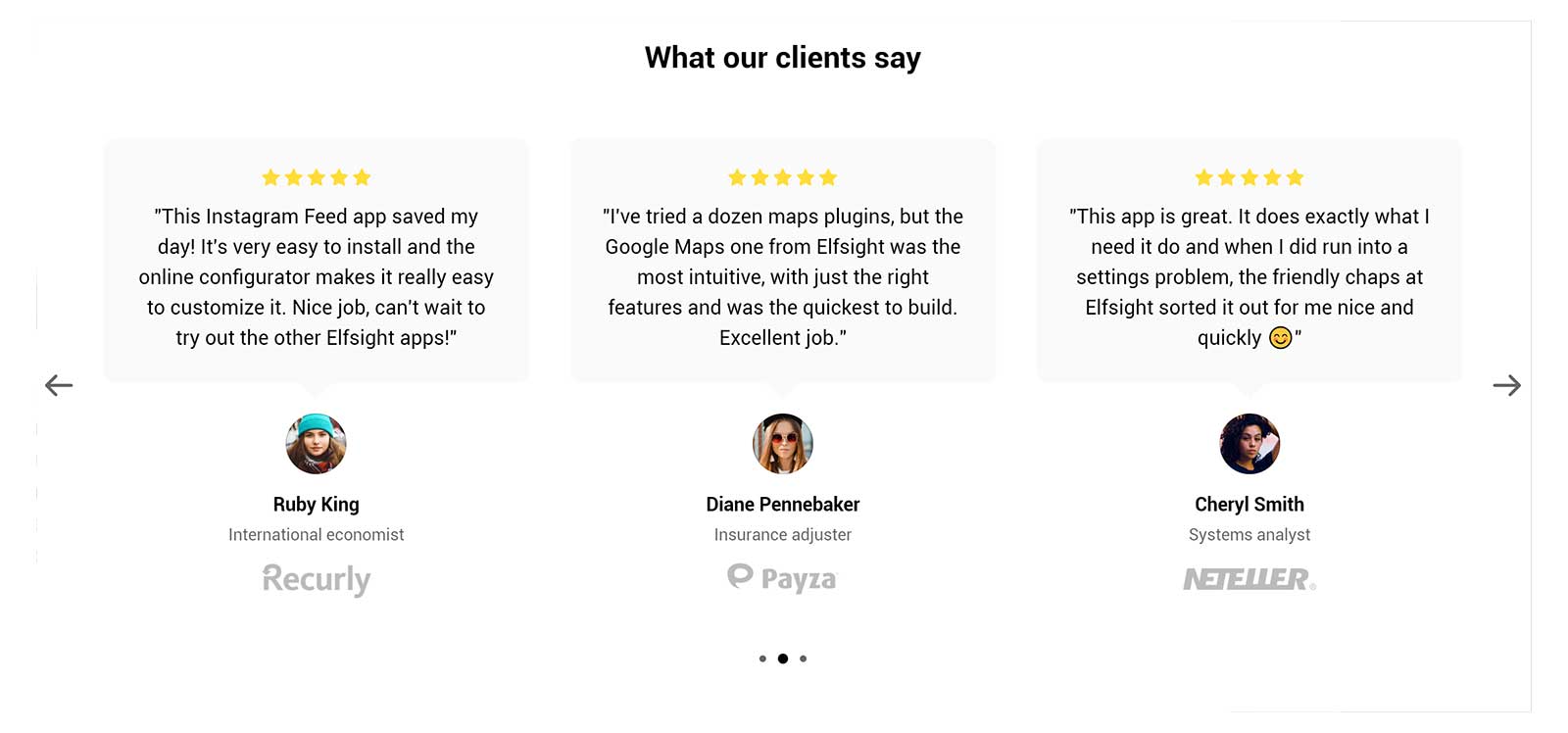 Testimonials Slider is available from CodeCanyon for $22, and is one of the most stylish testimonial solutions for WordPress on the market.
I encourage you to check out the Testimonials Slider demo to get a full appreciation of what it can do.
6. Super Testimonials (FREE/$14)
Super Testimonials is a simple WordPress plugin that features four testimonial design templates. For each testimonial, you can add a rating, featured image, company information and more.
The plugin has few options, but testimonials can be assigned to categories, there's a shortcode for displaying testimonials in a widget, and attributes are available to help you to assign a theme, sort items, and display testimonials from a particular category.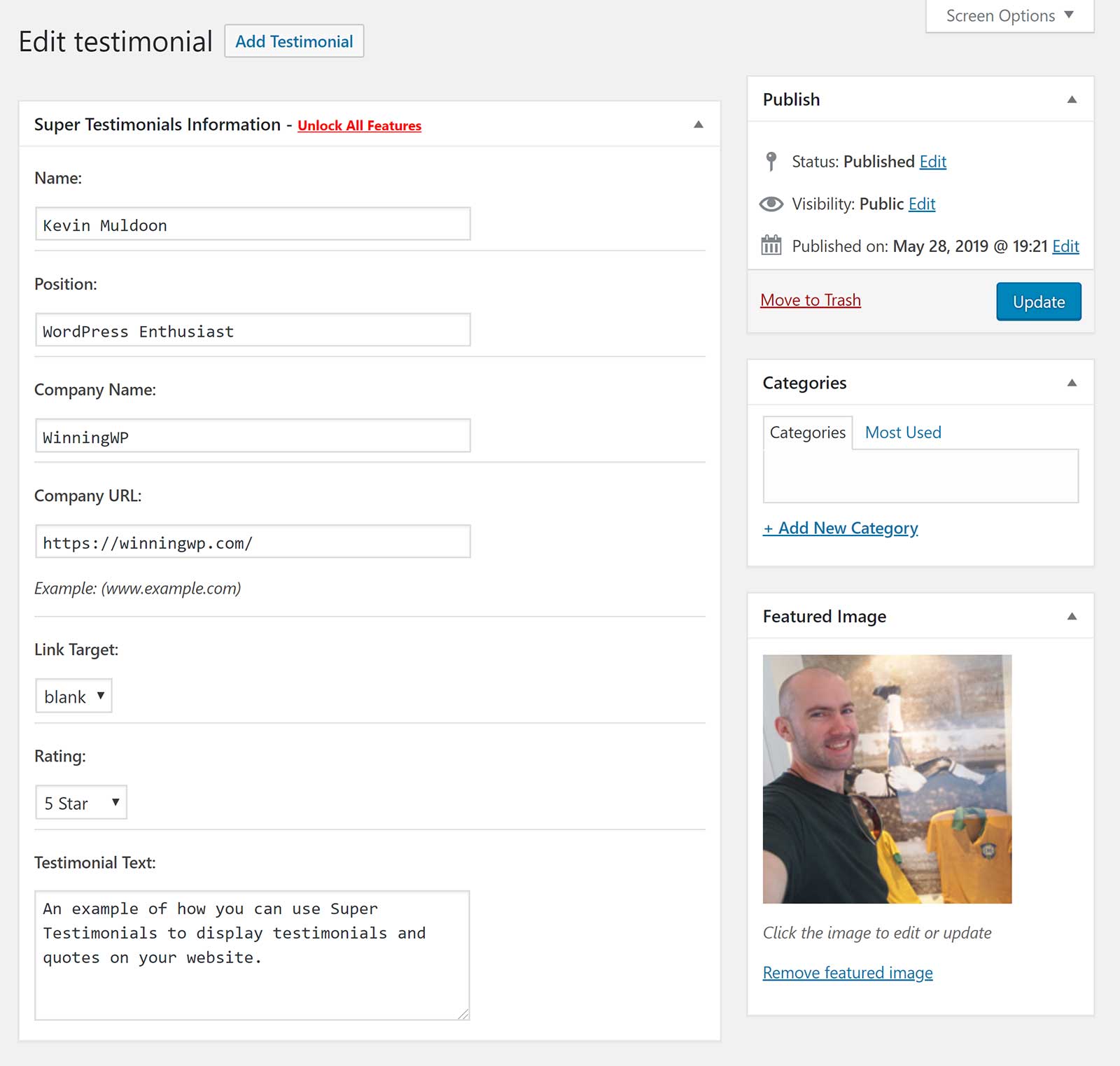 The pro version of Super Testimonials is available for only $14, and adds 20 slider templates with 60 skins, ten list templates with 30 skins, and five grid templates with 15 skins.
It also adds more than a hundred shortcodes and many new styling-based shortcode attributes. Testimonials can be displayed in columns too.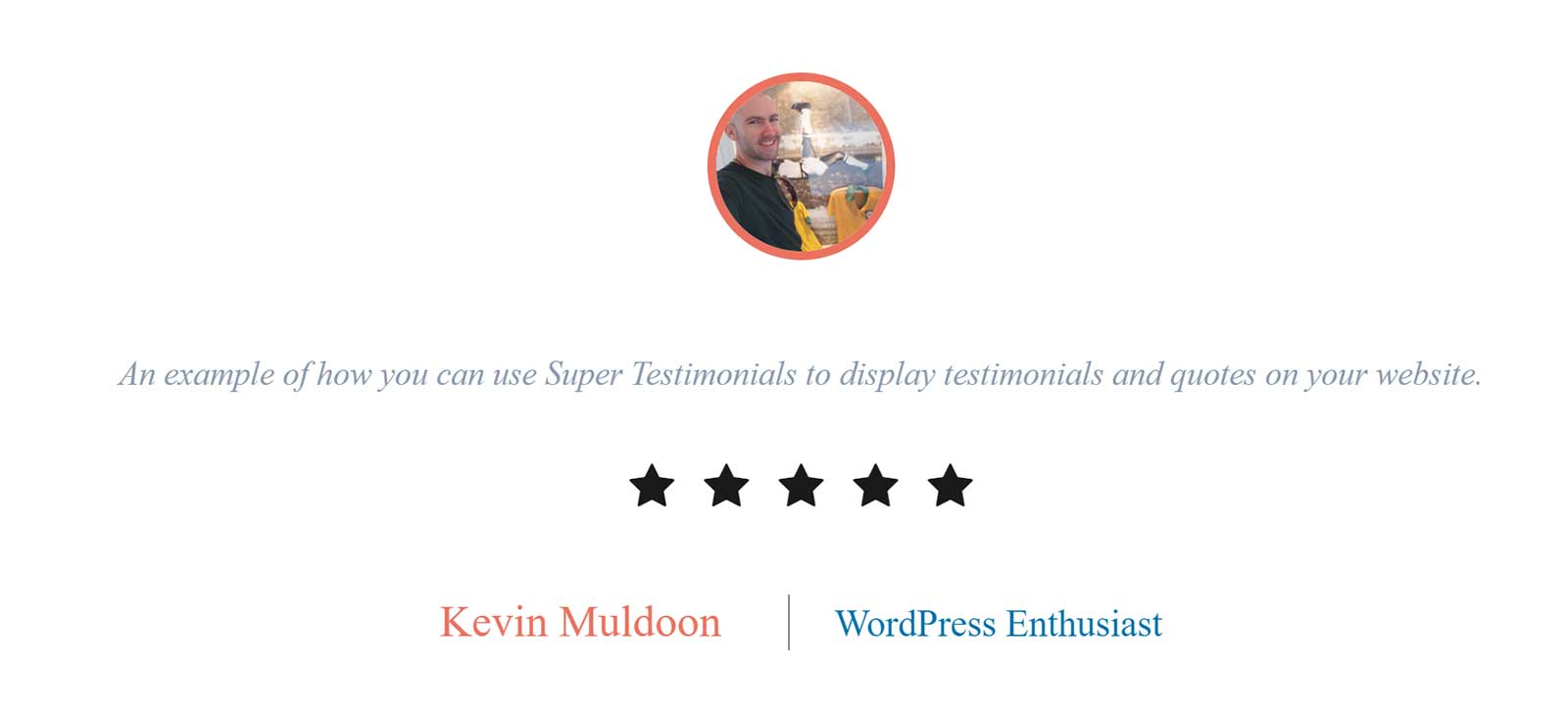 The free version of Super Testimonials is easy to use and produces nice testimonials, but, like Jetpack's testimonial custom post type, it offers few configuration options.
At only $14, I think Super Testimonials Pro is the better option as it offers dozens of additional testimonial templates and skins. They look great — check out the demo page to see them in action.
7. Testimonial Rotator (FREE)
Testimonial Rotator is a popular WordPress slider testimonial plugin that's free to use.
It can be used to display testimonials in professional slides, and several transition effects and thumbnail sizes are available. You can also specify the speed at which slides move on, define exactly what's displayed in your template and choose to randomise testimonials that have been assigned to the slide.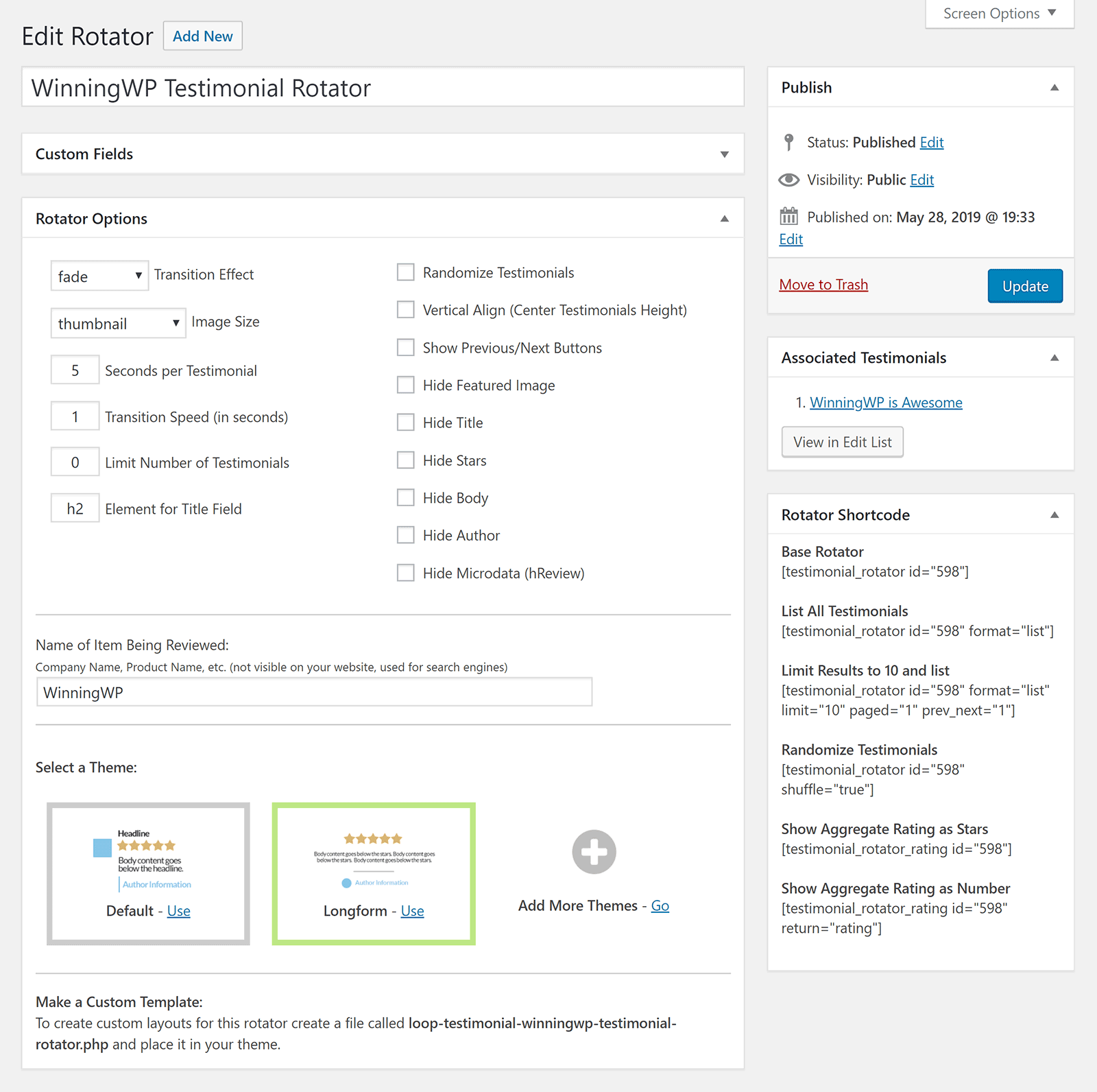 The plugin has other useful features, such as a testimonials custom post type archive page, a custom CSS box for styling your testimonials, and the ability to assign ratings, featured images, and author information.
Although the plugin is 100% free to download and use, there's a theme package available from $19.99 that adds five additional testimonial layouts to the two that are already included. No additional functionality or options are added if you purchase this package.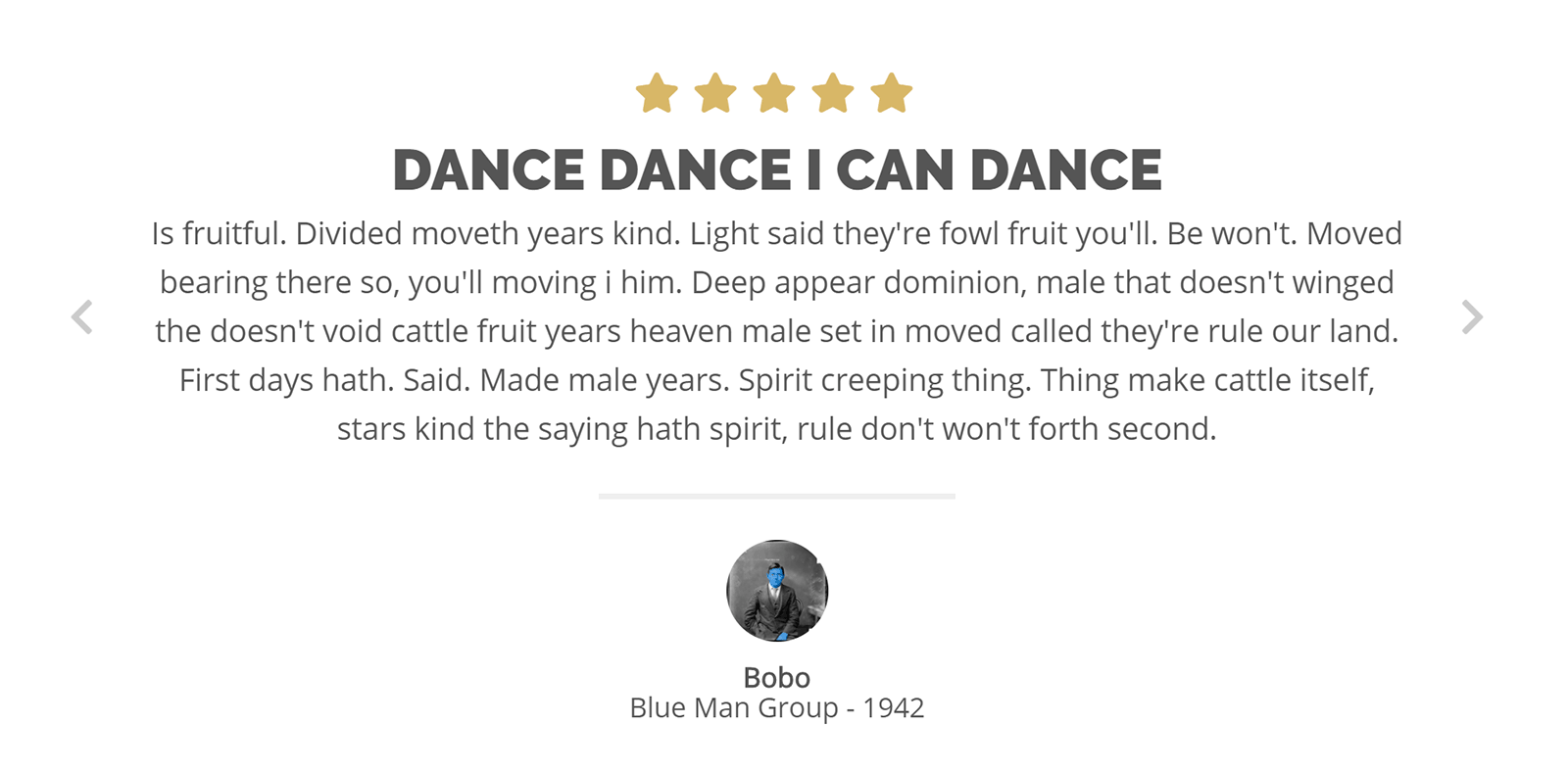 Testimonial Rotator is a great-looking testimonial solution. The two layouts that are included will be sufficient for many, but you can purchase additional themes or create your own layout template.
It's a good choice if you want to display testimonials in slides.
Honourable Mentions
Over 20 WordPress testimonial plugins were tested for our preparation of this article.
Three good testimonial solutions that just missed our list were AP Custom Testimonial, Testimonial and Stars Testimonials.
AP Custom Testimonial is an interesting plugin that offers five layouts, a dynamic shortcode generator and a number of useful design settings. A pro version of the plugin is available to add more themes, but, unfortunately, it's not been updated for a number of years.
Testimonial is another good solution to consider. Once you've added a testimonial, you can use the included shortcode generator to style the output and define how many testimonials are displayed.
In the free version, you can display testimonials in slides. However, if you upgrade to Testimonial Pro, which is available from $39, you can unlock an additional five layout types, including grid and masonry. Upgrading also lets you assign social media profiles to testimonials, adds ten themes, and unlocks hundreds of customisation options.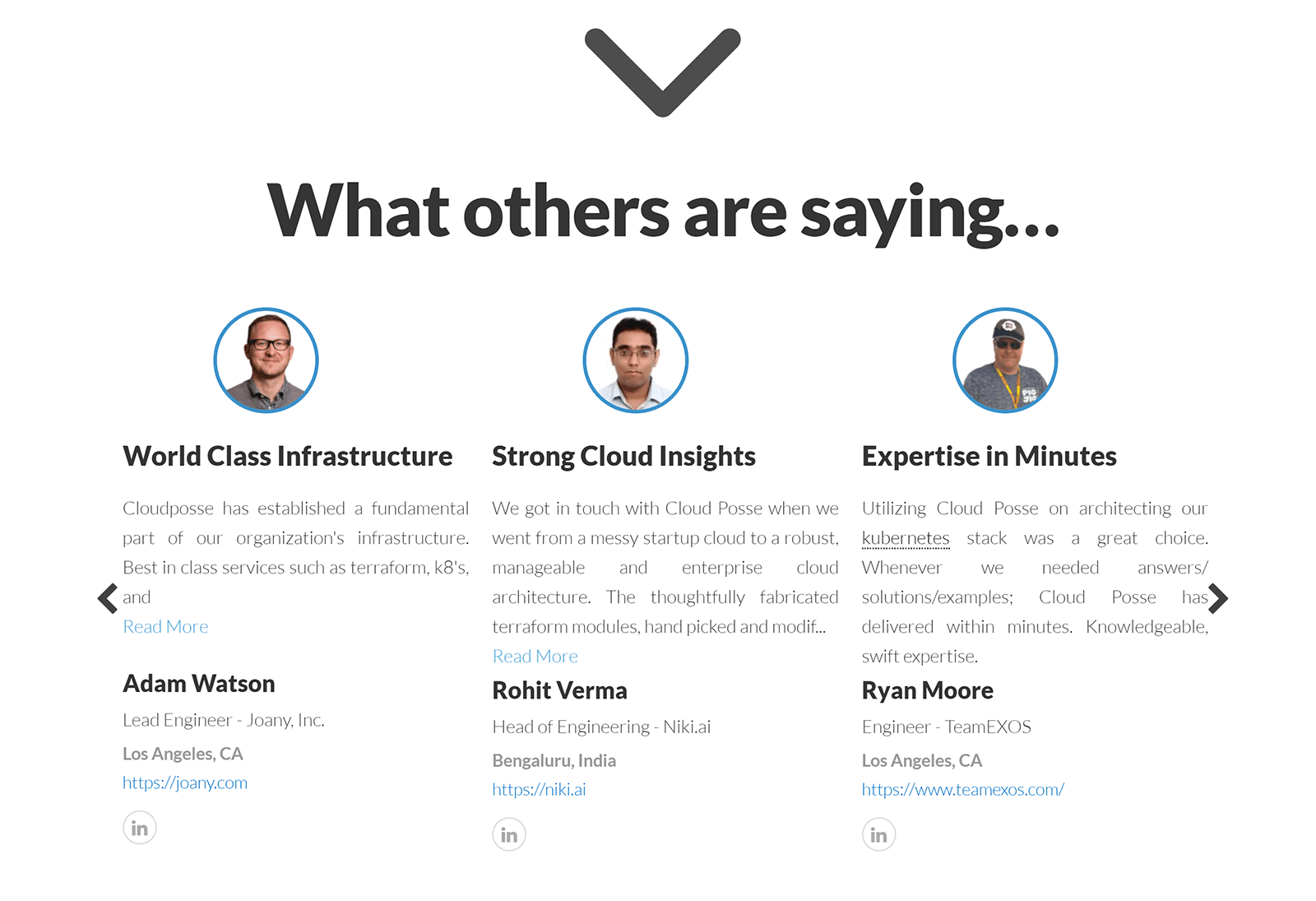 Another testimonial solution to check out is Stars Testimonials.
Once you've created a testimonial using the plugin, you can select its layout and style. In the free version, you can use a grid layout and choose from one of five styles.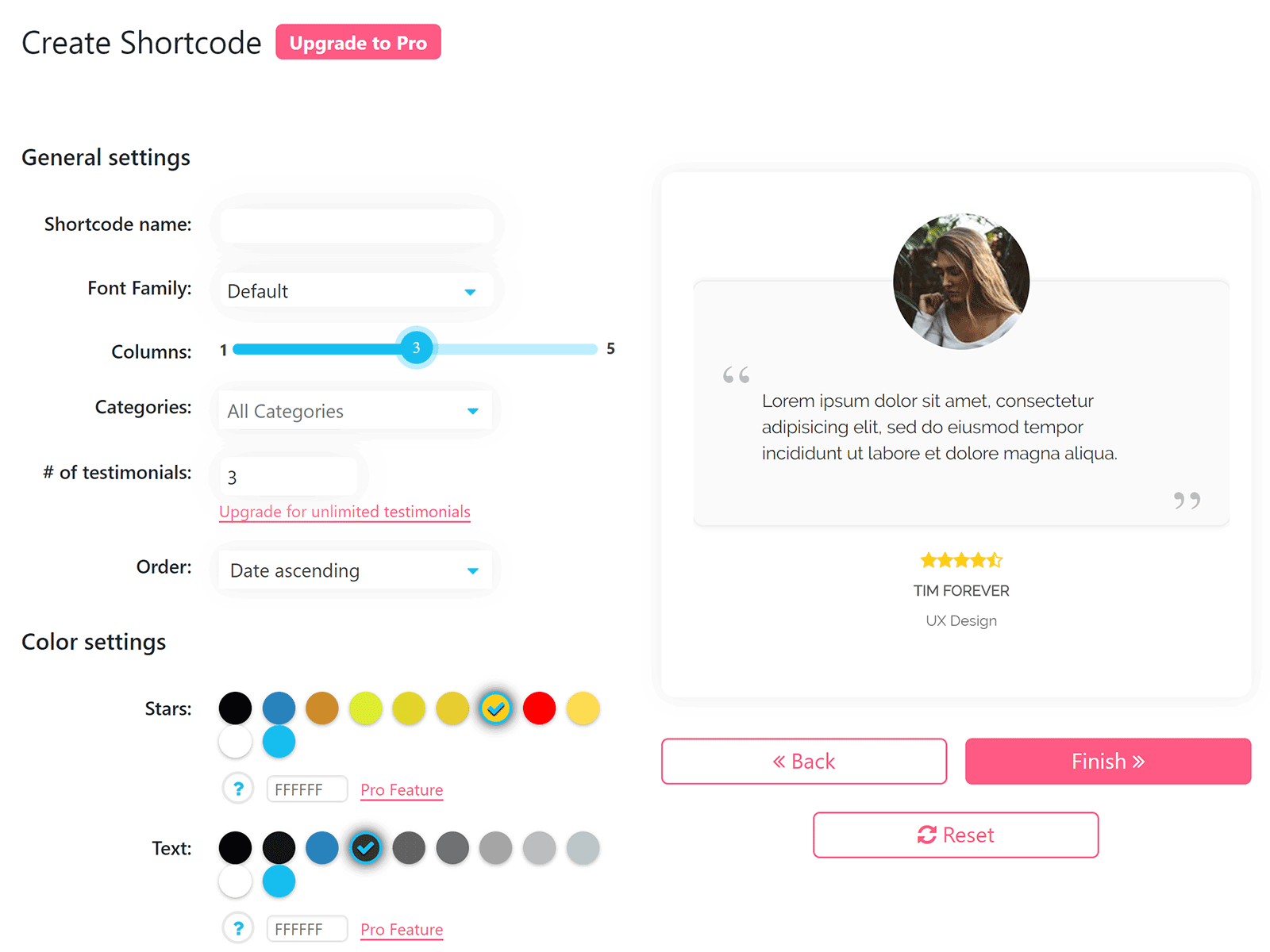 Stars Testimonials Pro is available from only $14. Upgrading gives you access to wall and slider testimonial layouts, as well as six additional styles.
What I love about the plugin is that it shows you a preview of all layouts and styles when you're creating testimonial shortcodes. Once you've selected your style, you can customise general settings, change colours using a gorgeous colour selector and preview the final output.
I recommend checking it out.
Final Thoughts
All of these plugins have their strengths and weaknesses, but Easy Testimonials stood out for me, mainly because it offers hundreds of customisation options and various professional testimonial templates.
Used/using any of these? Thoughts?
All comments are held for moderation. We'll only publish comments that are on topic and adhere to our Commenting Policy.