WPExplorer Review: A Look at WPExplorer's 'Total' WordPress Theme – and Other Offerings…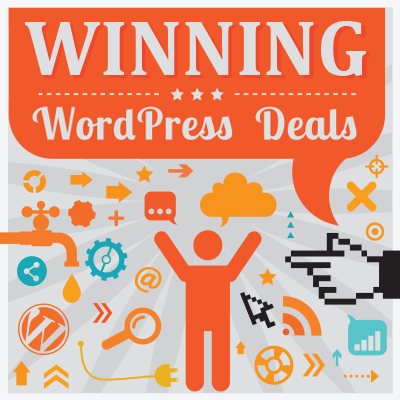 If you've spent any amount of time reading about or using WordPress, WPExplorer is a name you should be familiar with. As well as running one of the biggest blogs about WordPress, they've also created one of the most popular multipurpose WordPress themes on the market.
That theme is Total, and in this WPExplorer review we'll cover this theme and look at the backstory of WPExplorer. We'll also look at what else they have to offer, including their other themes, and templates for creating blogs and ecommerce stores with WordPress.
Let's get started…
The Origins of WPExplorer
The WPExplorer blog was started by a chap called AJ Clarke, back when he was still in college and had just begun creating websites with WordPress. After publishing various WordPress tips, news, and reviews on the site's blog, AJ increased his coding skills and started producing and selling his own WordPress themes on sites such as Mojo Marketplace, and later on ThemeForest. (Note: For more info, check out our Guide to Buying Themes on ThemeForest.)
After a few early theme releases, AJ launched the multipurpose Total WordPress theme in 2013, which has since gone on to become an industry best-seller. As well as regularly updating Total — including adding new features and website demos — other purpose-built themes, such as blogging, magazine, and ecommerce options, have also been released by WPExplorer since then.
Over the years, the WPExplorer blog has grown to become one of the biggest and most popular websites about WordPress around. Working with multiple writers (including me) to publish a steady stream of content, AJ and his wife, Kyla, built one of the most well-known brands in the WordPress ecosystem.
According to the team, there are 'a few cool projects' WPExplorer has in the works, making them ones to watch in 2018.
WPExplorer Key Details
ThemeForest member since 2009.
ThemeForest author rating of 4.5 out of 5 stars based on 3,736 ratings.
56,040 theme sales to date on the ThemeForest marketplace.
As a large portion of those sales was generated by Total, let's take a look at this popular theme to help you decide if it's the right choice for your website.
Total Multipurpose WordPress Theme Overview
As mentioned, Total is the most popular WordPress theme from the WPExplorer team. In fact, it's a theme we've reviewed in detail before on the blog. In that review, Kevin Muldoon found Total to be 'user-friendly and well designed'. While you can find out everything there is to know about Total in his review, if you want a quick overview of what this theme can do, here's a brief summary.
Total Theme Popularity and User Rating
With more than 31,000 sales and a 4.85 out of 5-star average rating from users, Total is definitely a tried-and-tested WordPress theme with a positive reputation. It's also been regularly updated since its initial release back in 2013, and continues to be the main focus of the WPExplorer team, with more new features and improvements scheduled for this year.
Total Theme Website Demos
What typically separates a multipurpose theme from a regular theme is its selection and variety of website demos — and Total is no exception. With 46 demos to choose from, covering everything from agency websites and corporate homepages to fitness sites and online portfolios, Total really can be used to quickly create almost any type of website with WordPress.
The main Total demo does a great job of showing off everything this theme has to offer. Ideal for agency or business websites, the main Total demo includes a full-width slider, as well as portfolio and ecommerce store excerpts on the homepage. It's also packed with templates for all of the pages your site is likely to need, including services, testimonials, and contact pages.
If you want to create a gym website with WordPress, Total has a demo that's ready to go. Suitable for gym, personal trainer, and other fitness-related websites, this Total demo has useful features, such as a pricing package comparison table, contact form, team member profiles, and a full-screen slider on the homepage.
With a full-screen slider that's ideal for promoting your best dishes or highlighting the atmosphere of your venue, the Total café demo delivers a quick way to create a website for your bar, café, or restaurant. Photographs of your signature dishes, as well as details of your opening hours, can be displayed in the homepage slider, while the rest of the default café homepage layout has sections for your menu, photo gallery, location, and company information.
Total has a few stylish blog demos, including this design for travel bloggers. The optional homepage slider works well for promoting your latest blog posts, while the custom widgets can be used to display content from your social media accounts, links to other content from your blog, and your author profile.
The fashion store demo makes it easy to launch a certain type of ecommerce store with WordPress. However, as Total has full support for the WooCommerce online store builder plugin, any of the demos can be used to sell physical and digital products, as well as services.
Thankfully, importing the demo content is very straightforward with Total. So, whether you're new to WordPress or just looking for a quick way to launch your website, Total and its prebuilt demos work really well. Also, as Total is a highly flexible WordPress theme, the prebuilt demos can be easily customized to work for a range of other projects.
Best Features of the Total Theme
As well as the prebuilt content, Total has lots of impressive features to help you to create a website with WordPress.
Drag-and-Drop Page Builder
Among the features, you'll find a front-end drag-and-drop content editor that's powered by the popular WPBakery Page Builder WordPress plugin. Thanks to this impressive tool, you can customize all of the Total demo content through an intuitive interface.
You can also use the page builder and its library of elements, including the custom Total elements, to create your own unique content designs from scratch.
Selection of Premium Plugins
In addition to the WPBakery Page Builder plugin, the premium Templatera, Slider Revolution, and Layer Slider plugins are included in the Total package. Not only does this save you money, but it also gives you the ability to create your own advanced slideshows and edit the prebuilt sliders, as well as manage your WPBakery Page Builder content designs more efficiently.
Total has also been built to work with all of the best third-party WordPress plugins, enabling you to add as many extra features to your site as needed.
Other notable Total theme features include:
WordPress Customizer support.
Under construction mode.
Boxed and full-width layout options.
Multiple header styles.
Built-in social sharing.
Fully mobile-friendly design.
Library of developer-friendly code snippets and theme filters.
Plus many more.
If you want to see what else this theme can do, or get some inspiration for your own projects, be sure to check out this collection of live examples of Total in action.
Total Theme Support
Based on the positive feedback from Total users, it's fair to conclude that WPExplorer does a good job of supporting their flagship theme. In fact, the WPExplorer team have recognized that 'having a solid support team' is one of the most important lessons learned from running their business. The team keep in contact with customers, checking to see if they've spotted any bugs, or have suggestions for how the theme can be improved.
Pre-sales support queries can be submitted via the Total comments section, while customer support is delivered through their helpdesk system.
Total Theme Value for Money
At the time of writing, Total was available from the ThemeForest marketplace for just $29. This is around half the price of other best-selling multipurpose themes, making it a great value-for-money product.
This price includes lifetime access to future theme updates and six months of support from WPExplorer. For a small fee, the support period can be extended to 12 months. An additional purchase option is to sign up with the Envato Hosted service (read our review of Envato Hosted) and get access to Total, the theme setup service, and premium WordPress hosting for $19 per month. If you've yet to choose a WordPress web host, this could be a convenient way to get your site online as quickly as possible.
Other Recommended WPExplorer WordPress Themes
As mentioned, WPExplorer have 21 WordPress themes in their portfolio at ThemeForest. Here are some of the highlights.
Fashionista WordPress Blogging and Ecommerce Theme
Fashionista has been regularly updated since its release in 2012, and has generated a small but steady stream of sales over the years. The theme has a classic look that has been designed primarily for blogging and listings products for sale. The ecommerce functionality is provided via the support for the leading WooCommerce online store builder plugin, giving you full control over how your shop works.
Chic Blogging and WooCommerce WordPress Theme
Described as a classy and stylish WordPress theme, Chic is another option aimed at bloggers and online store owners. Whether you want to simply share your latest thoughts or sell products online, Chic could be a good choice. Like many of the other WPExplorer themes, Chic is compatible with the Envato Hosted service, which includes WordPress website hosting from the ThemeForest parent company.
Noir Customizable Bloggers Ecommerce WordPress Theme
Noir is another flexible blogging theme with good ecommerce support. The ad spots offer an extra way to generate money from your WordPress website, while the customization options give you a good amount of control over the design of your site. Social media integration comes as standard, with features such as social logins, Facebook commenting, and custom Instagram feed widgets among the options.
New York Minimal Blog and Shop WordPress Theme
New York is the newest theme from WPExplorer. It was released in late 2016, but has been recently updated. With a minimal design aimed at blogs and ecommerce stores, New York has a full-width layout that can be easily customized through the theme options control panel. Custom widgets, multiple homepage layouts, and a fully responsive design are all on the New York theme feature list.
Total is certainly the most popular theme from WPExplorer, and, after checking out the feature list and selection of prebuilt website demos, it's easy to see why. However, if you're looking for a theme built for a specific purpose, rather than a multipurpose option, with a comparative lack of features that helps to deliver a more simplified user experience, one of the other WPExplorer themes could be a good choice.
Final Thoughts
WPExplorer have done an impressive job of running a successful theme business alongside managing a busy multi-author blog that's well-read, and well-ranked by search engines.
By recognizing the potential of the ThemeForest marketplace and releasing a few single-purpose themes, before finding huge success with the powerful multipurpose Total theme, WPExplorer were able to ride the wave of popularity that the WordPress software and its ecosystem enjoyed.
With more projects planned for this year, WPExplorer are certainly here for the long haul. So, if you're looking for a theme for almost any type of WordPress website, you're sure to find what you need with Total, and, to a lesser extent, their other themes, while the content on the blog will help you to launch your site and take it to the next level.
Thoughts on WPExplorer and/or Total?
All comments are held for moderation. We'll only publish comments that are on topic and adhere to our Commenting Policy.
Our commenting form also supports the use of Markdown.