WooCommerce, Easy Digital Downloads or iThemes Exchange – Choosing the Right WordPress eCommerce Plugin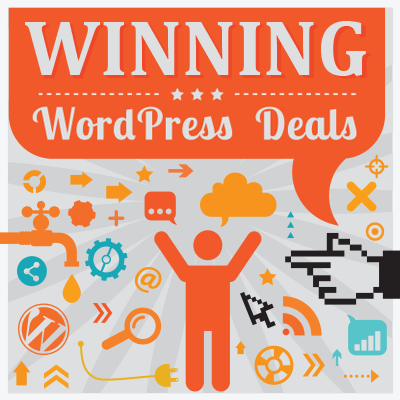 Largely due to the enormous success of sites like Amazon, people are becoming increasingly comfortable shopping online — something that more and more businesses are beginning to take advantage of. Essentially, there are now more opportunities than ever before for people like you and me to make a living by selling products (both physical and digital) online.
If you have an idea for something you'd like to sell, my advice would be to go for it! All you really need is a product people want to buy, a good-looking website, a fair amount of determination, some common sense and, of course, a lot of hard graft!
And if you've already decided to use WordPress, good choice: you're already halfway there. The next step is to consider which eCommerce plugin to use — the big three being WooCommerce, Easy Digital Downloads and iThemes Exchange.
Let's take a look at each of these in turn:
WooCommerce

First up is WooThemes' eCommerce juggernaut, WooCommerce. With more than 11 million downloads, WooCommerce is the most popular eCommerce solution by far.
So who is WooCommerce for? Well, just about everyone. If you're looking to sell something online — whether a physical or digital product — WooCommerce will work for you.
Developed by Woo's expert team (which is, in fact, now part of Automattic — a company started by one of the founders or WordPress), WooCommerce should integrate seamlessly with just about any existing WordPress website.
In fact, because of the platform's popularity and the sheer volume of people who want to use it, many themes are now specifically developed to be used alongside WooCommerce — and, even when they're not, most theme developers will likely take extra care to ensure their themes are compatible.
The out-of-the-box version of WooCommerce ships with lots of awesome features, and products are added to your store in much the same way as a post/page is added to your site.
After creating a product, you're free to add a description, images, and specs. You can also configure all the important details, such as price, product variants (for example, different sizes or colors), and shipping costs.
Visitors will be able to browse your storefront, with products displayed in rows. Should they like what they see, they can click on an individual product to bring up more details or add it to their basket.
Customers can edit their basket before going to the checkout to make a payment (by default, WooCommerce supports payments via PayPal Standard). To drive sales, you can also configure coupon codes to be used by your customers.
In other words, it's a fully functional, complete eCommerce solution!
WooCommerce boasts some impressive reporting features, too. From the WordPress back end, store owners can view sales and track inventory levels — WooCommerce will even notify you when inventory is running low.
Tying this impressive feature range together is an underlying usability for both store owners and store visitors. If you're a first-time user, there are even free video tutorials to get you up and running.
While the features available with the free core are certainly impressive, if you want to get more from your store (highly recommended), you'll need to install one of WooCommerce's many extensions (there are more than 300 official ones).
There are extensions for just about everything — including integration with accounting, email marketing, and inventory management. There are also standalone extensions for flexible shipping rates, gift certificates, and subscriptions. Be warned, though: the vast majority of extensions come with a price tag.
If you want more ways for your customers to pay than just PayPal, WooCommerce supports 117 different payment gateways courtesy of extensions. Priced around $79 each, there are dedicated payment gateway extensions for services such as Stripe and Authorize.Net.
Easy Digital Downloads

If you're looking to sell digital products, such as eBooks, MP3s, videos, or themes and plugins, no solution rivals Easy Digital Downloads.
Rather than plumping for an all-round eCommerce platform, Easy Digital Downloads (EDD) — created by expert WordPress developer Pippin Williamson — provides a solution tailored to the digital seller's needs. This means you get a streamlined core that carries only the essential features for digital downloads.
And, thanks to EDD's high-quality coding — and without bloat from unnecessary eCommerce features — your website will run super fast.
EDD is really easy to get to grips with, too. From the WordPress back end, it handles everything required to build the perfect 'download' product page. This includes adding images and a description, configuring a price, and uploading the downloadable product.
You can also confirm how many times a user is permitted to download your product — a good way to cut down on piracy, which can be a real concern for digital sellers.
Without the stress of inventory management, EDD supports relatively streamlined reporting. With just the click of a button, you can track your sales figures and revenue for an adjustable period — time-short marketers will love this quick snapshot of their business's health.
It's good news from a visitor's perspective, too — they can browse your store, add what they want to their cart, then download them all in one go (after payment, of course).
Should a visitor's download go missing — perhaps they changed computers — they can access a convenient customer area where they can re-download their purchases.
You can build a reasonably effective digital marketplace without spending a penny — the EDD core is free to download and use, but to access the more sophisticated functionality you'll have to buy premium add-ons.
These add-ons bring important functionality, such as recurring payments, email marketing integration, and advanced discounts to your online store. If you want add-ons at the best possible value, you can buy them in bulk at a discounted rate.
Of course, one of the biggest concerns for sellers is how their chosen eCommerce platform handles customer payments. The EDD core supports PayPal Standard and Amazon Payments by default, but you can add more payment gateways by taking the add-on route. There are nearly 100 gateway add-ons available, and all the major players are supported.
There is also a small collection of official EDD themes — five in total. They were originally premium themes, but EDD announced in June that they would be available for free going forward. However, an official theme is not required, as EDD should work with any WordPress theme without a problem.
iThemes Exchange

The third option in today's list is another big name in the WordPress eCommerce industry — iThemes Exchange.
The iThemes Exchange is another intuitive, user-friendly eCommerce platform for WordPress users. With its simple interface, even non-technical users can build a beautiful, functional online store.
Store owners can create stylish product pages for visitors to browse. They can then shop your store using iThemes Exchange's fully functional shopping cart and checkout.
Now, as I'm sure you're aware, site speed has a big impact on sales — a slow website will kill your conversion rate. To avoid a sluggish website caused by unnecessary bloat, iThemes Exchange takes a modular approach.
Rather than overloading the free plugin with excessive features, the free core is actually somewhat basic — only the essential functionality is included. For this reason, most users are encouraged to upgrade to the excellent Pro Pack.
For just $197 a year, you can access a versatile collection of 22 add-ons. This will give you all of the functionality you really need to unlock your store's potential, and you can activate or disable them as you see fit, so your store only carries the functionality it needs.
Because of the exceptional value and quality of the Pro Pack add-ons, I consider it a prerequisite purchase for anyone looking to use iThemes Exchange to power their online store. The $197 price tag may seem steep, but it represents huge value when compared with buying the add-ons individually.
The features supported by the add-ons are impressive, too, with functionality such as table-rate shipping, memberships, and recurring payments included.
My favourite, however, is the Purchase Buttons add-on. You can remove the Add to Cart button so that buyers are taken straight to your checkout page, which removes any unnecessary steps from the process for stores that are only selling one product.
Talking of the checkout process, iThemes Exchange is the only plugin on this list that offers a Stripe payment gateway for free as an add-on. With a bit of configuration, this will allow visitors to make card payments on your website without you having to spend any extra money. The other freely supported payment gateway is PayPal Standard. Remember: give your customers more ways to pay and you'll be rewarded with more sales.
Final Thoughts
Your choice of eCommerce platform boils down to personal preference, but there are undoubtedly some user groups that each platform is best-suited to.
WooCommerce — best for anyone looking to build a scalable eCommerce store. Requires slightly deeper pockets, as extensions are bought individually and can be quite expensive.
Easy Digital Downloads — best for anyone looking to sell digital downloads exclusively.
iThemes Exchange — best for non-technical users who would prefer to make a one-off payment for all the functionalities they'll likely ever need.
All three platforms have one thing in common: the core is free. Realistically, though, you'll need to buy at least a few extensions to get your website working exactly as you'd like it to. Whether it's adding a more sophisticated payment gateway or collecting recurring monthly payments, such additional features cost money.
With this in mind, I recommend evaluating each platform by looking beyond the features of each core, as it's likely you'll need to buy extensions or add-ons, work out which ones you'll need and then compare costs. Some features will be cheaper on one platform, while other features will be cheaper on another, so you'll need to do a bit of research.
Whichever platform you choose, know that you're in excellent hands — every plugin featured in today's post is pretty awesome!
Using WooCommerce, Easy Digital Downloads or iThemes Exchange? Thoughts?
All comments are held for moderation. We'll only publish comments that are on topic and adhere to our Commenting Policy.
Our commenting form also supports the use of Markdown.