WinningWP content is free to all. If you make a purchase through referral links on our site, we earn a commission (
learn more
).
Weebly vs WordPress – Choosing The Right Platform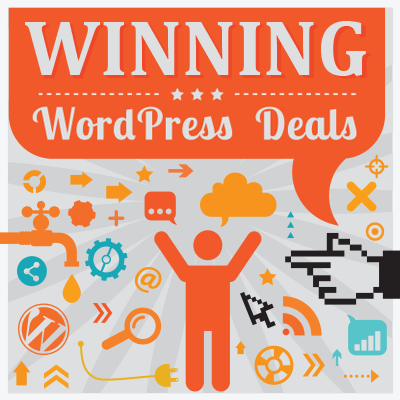 Should I choose Weebly or WordPress? is a question many newbies looking to start their first website would do well to consider.
If you're wondering which platform is better, which is easier to use, which has more features, which is cheaper, and so on, then stay tuned, because these are exactly the kinds of things we're about to examine.
Below, we'll be taking a detailed look into Weebly vs WordPress, and pointing out the most important traits of each platform. If you're searching for a quality tool to build your first website (or even an online eCommerce store), read on!
What is Weebly?
Weebly is an online tool/service that lets you build a website — even if you don't have any web development or design experience (the process works through a handy drag-and-drop interface).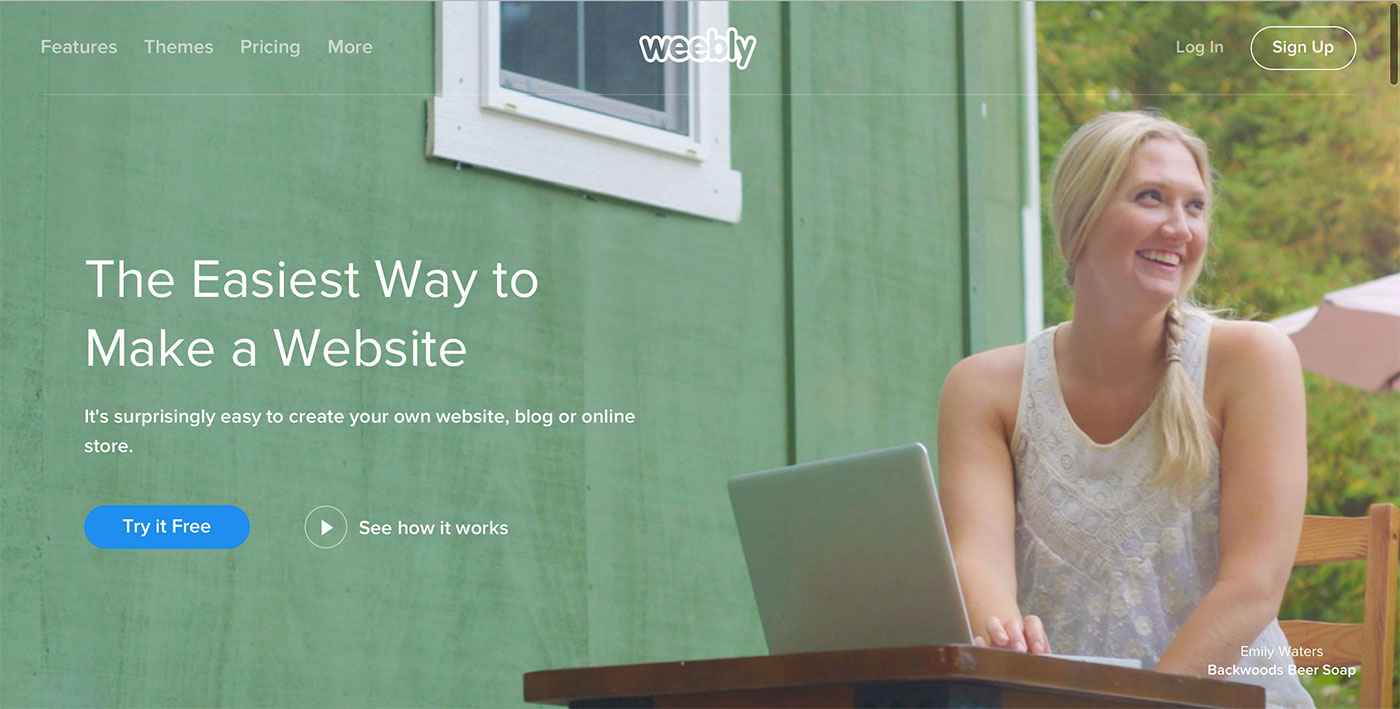 To use Weebly, you just need to sign up for a free or paid account, and you can start working on your website right away — having a website built with Weebly from start to finish in less than an hour is more than achievable.
What is WordPress?
WordPress is the most popular content management system of all, with a market share of around 50% to 60%, and, even more impressively, it's estimated that it powers more than 25% of all websites.
The main difference between Weebly and WordPress is that WordPress is a piece of software that can be installed on any web server, whereas Weebly is an all-inclusive online service that you sign up for.
So, to use WordPress, you first have to either:
get it from WordPress.org (free download), then upload it to your server, and go through the installation process on your own, or
tell the support team at your current web host to install WordPress for you (the simpler solution).
Either way, using WordPress to build your site involves more steps than using Weebly.
Think of it this way: if Weebly is Google Docs, then WordPress is MS Word. In the end, both will give you a similar result, but the path to getting that result is different.
Note: This post compares Weebly to the self-hosted version of WordPress (WordPress.org). This isn't about what's available through WordPress.com — a hosted blogging platform.
The available designs compared
Let's face it: you're only going to be happy with your site if it looks good. This is the number one factor for every site owner (whether we like to admit it or not), so there's no better place to start our comparison than by looking into the design options available in Weebly and WordPress.
Weebly
Right after sign-up, Weebly helps you by asking what the main focus of your site is.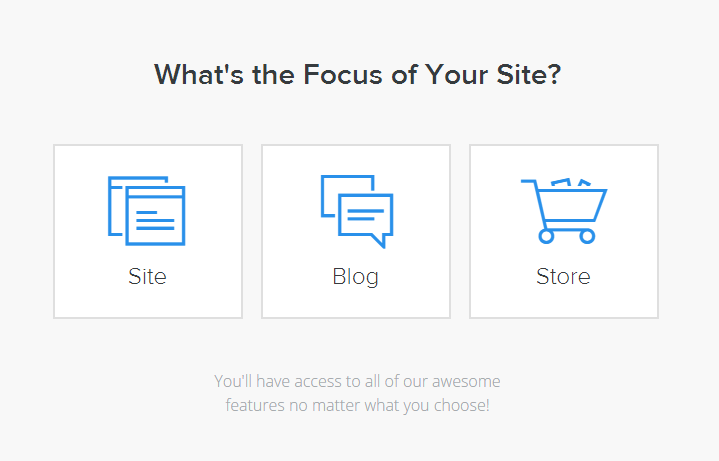 Depending on your answer, it will suggest some optimized designs — and, I have to say, what Weebly has to offer really is impressive. All the designs are high quality, mobile-friendly, and most importantly, they look modern, so your website won't feel like it's already five years old on its launch date.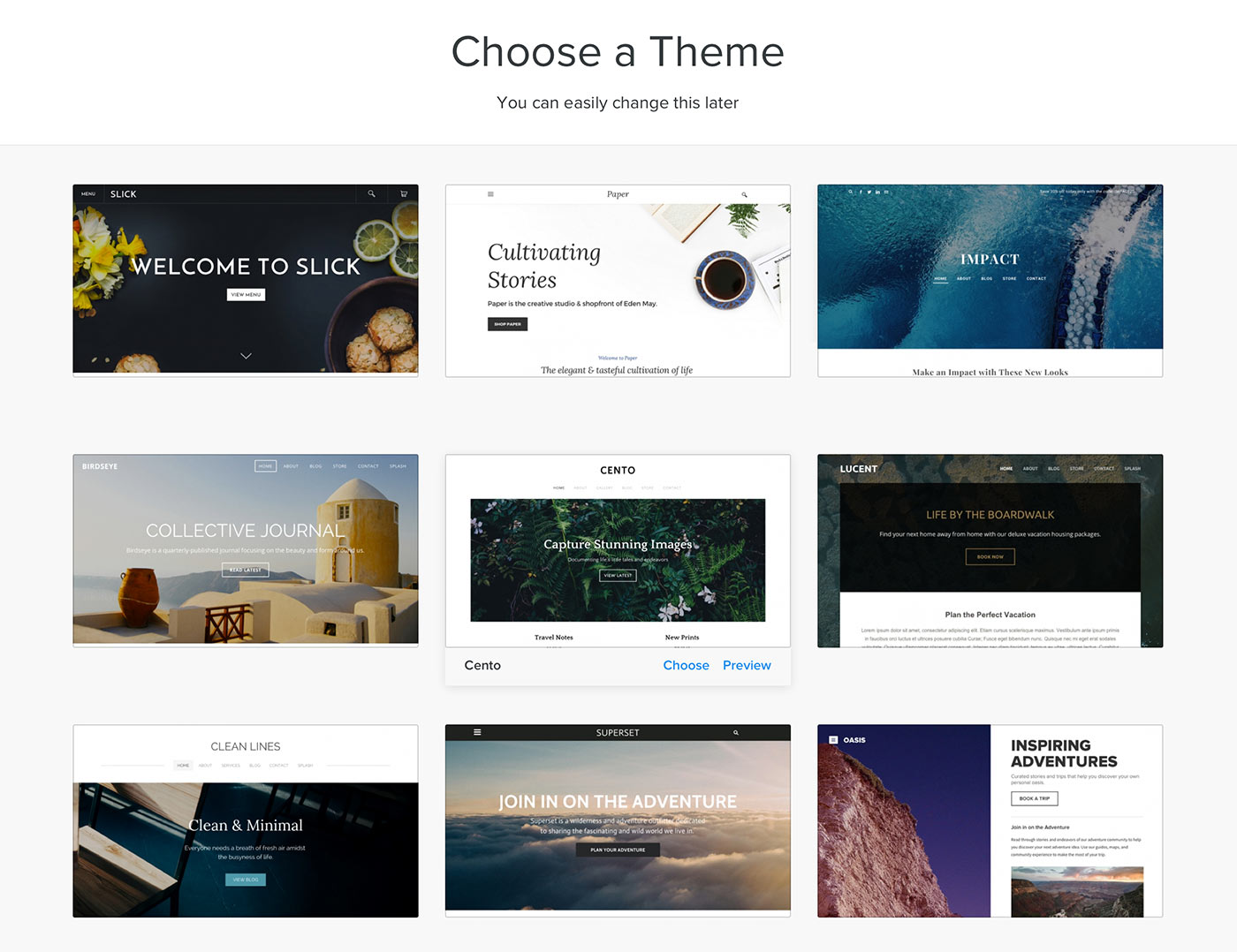 Then, once you select a design, you quickly find out that everything can be adjusted without the need to do any coding or have any technical skills.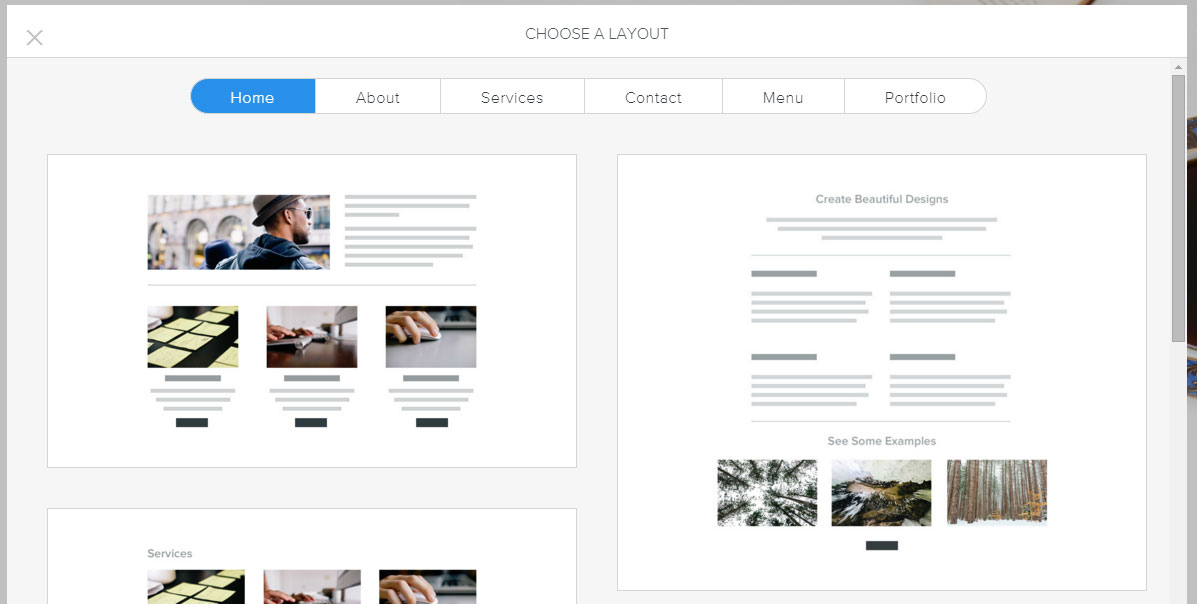 On top of that, you can drag and drop new elements directly from the sidebar.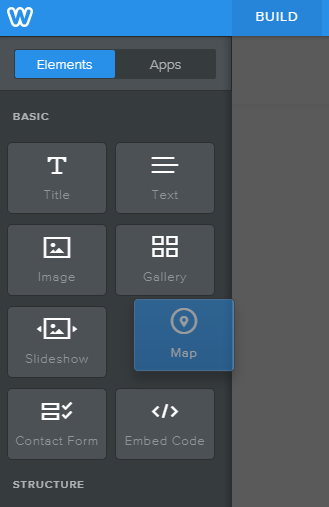 All of this means you can work with your website design somewhat like you would with an MS Word document — just align things, drag and drop them, add your copy and images, and you're done.
WordPress
WordPress comes with one default design, called a theme. Although it is nice, it won't be suitable for all purposes.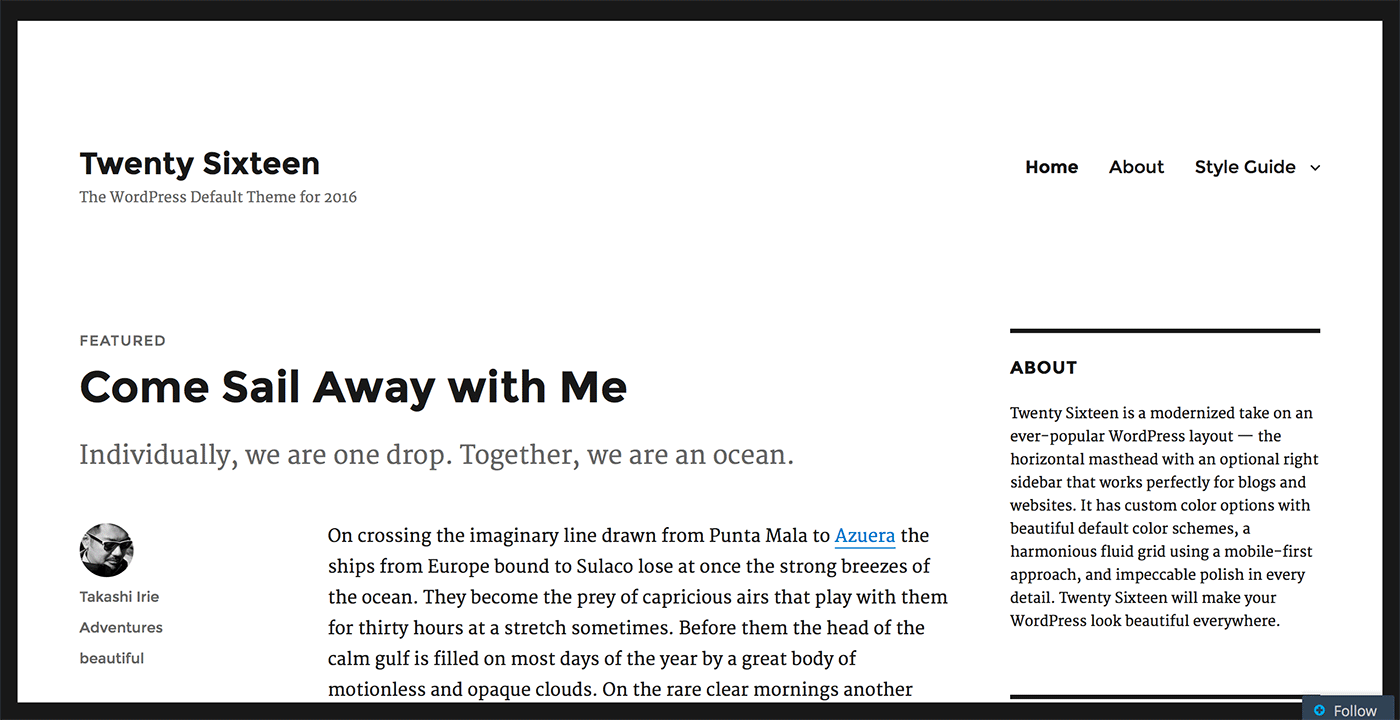 This means you're going to be looking for third-party themes. (Note: Not sure what themes are? Here's a handy explanation/introduction.) There's some good and bad news:
Good: there are thousands of themes available — both free and paid.
Bad: the experience from theme to theme isn't consistent. Most of the time, themes are very different, and learning how to use one doesn't guarantee you'll be able to handle the others.
That being said, where WordPress shines is its transparency and highly customizable nature. This means you're able to adjust even the smallest detail of the theme you're using (provided you're not scared of working with PHP).
Weebly vs WordPress
There are many more WordPress themes available than there are Weebly designs.
When it comes to the quality, I'd call it even: both Weebly and WordPress will give you access to high-quality designs.
However, it's much easier to find, use, and fine-tune your site's design with Weebly. The user interface is very easy to grasp and fun to work with.
Overall, in the design department, I give it to Weebly.
Winner: Weebly
(Note: Check out my other comparison: SquareSpace vs WordPress. SquareSpace is also known for its great design options.)
What about web hosting?
Every website needs to be hosted somewhere — your hosting account/server is where your website sits, and from where it can be accessed by your visitors.
There are two paths you can take with hosting:
Rent, buy or sign up for a hosting account on your own, and install your website on that hosting account.
Have everything handled in one place, by one company.
Weebly
Weebly follows the second path: instead of forcing you to play around with the technical stuff, it handles all the heavy lifting. All you need to do is sign up through Weebly.com, use its site creator, and follow the on-screen directions. Weebly handles hosting (and everything related to it) for you.
WordPress
WordPress follows the first path — meaning it does require a couple more steps when building your website, i.e. you need to choose an appropriate web host and install WordPress on it before you can start working on your actual site. (Note: Many hosts will install WordPress for you automatically.) Although this may, at first, sound a little more complicated than Weebly's offering, it actually gives you a LOT more control over your site. You can decide to change the host, change the site software, or update/change anything about it as and when you please.
Weebly vs WordPress
Need a website built quickly with no hassle and no headache? Weebly wins here.
Need total control over your website? WordPress.
Winner: both
The features compared
To put it simply, both Weebly and WordPress give you all the features you might need as a website owner. The difference is in the way those features are delivered.
Weebly
Weebly makes everything available through its site builder tool. You can work with the different elements of your site through the left sidebar or the top menu.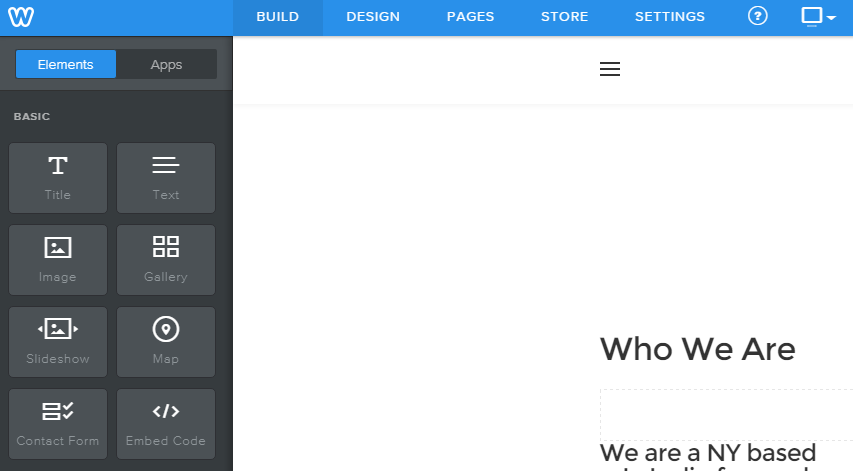 The elements there allow you to create new pages (and adjust the existing ones), change the layout of any page, adjust the fine design details, and add new content blocks (such as contact forms, maps, galleries or text). You can also publish any kind of content, including text, photos and videos.
The way you work with Weebly is by picking individual elements and dragging them on to the canvas (your current site design).
If you need more, there's also something called the App Center, where you can pick and install additional features (some of them free, some paid).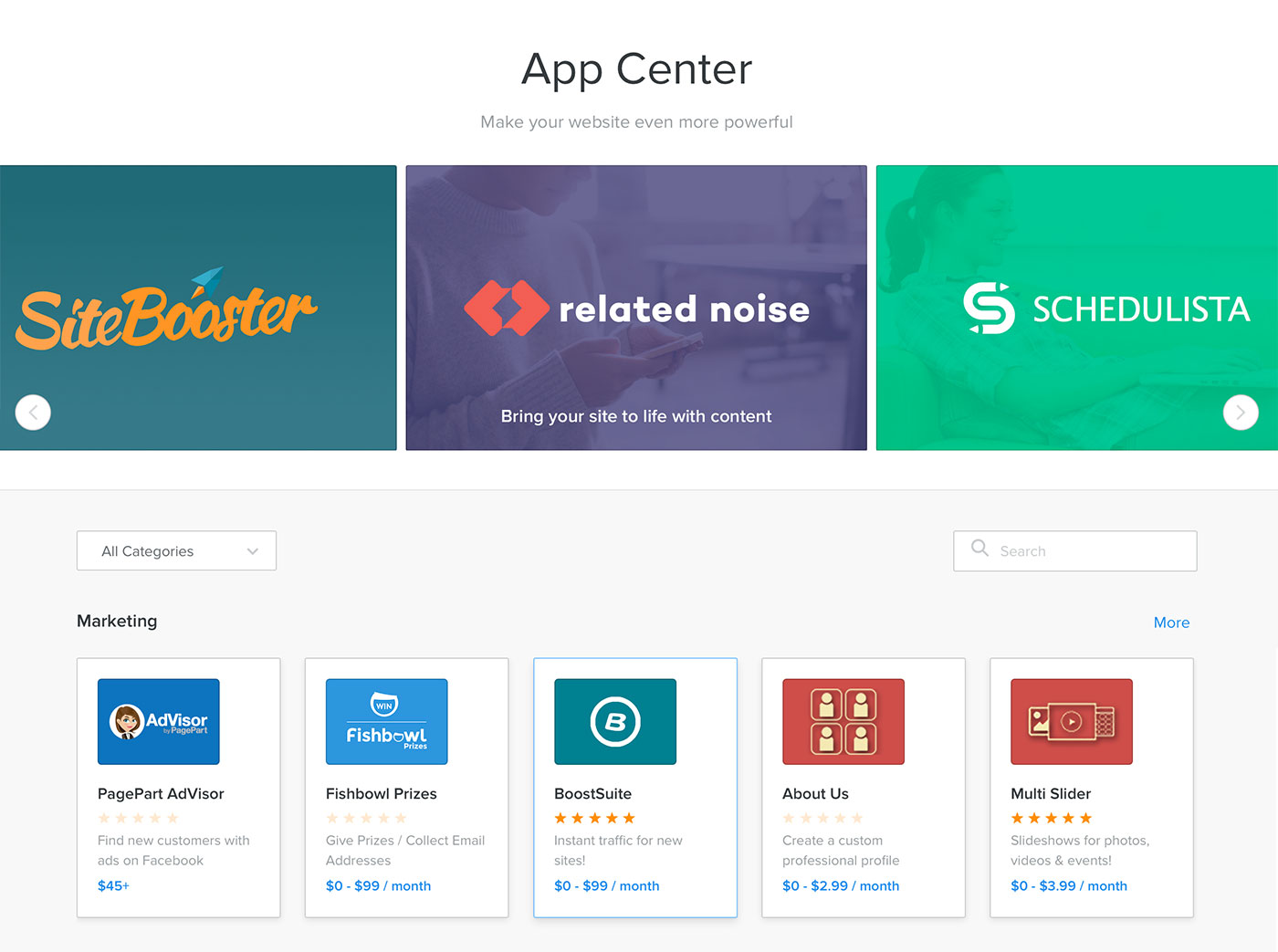 That being said, you may stumble upon some elements that can't be modified to fit your needs entirely. Weebly is still a closed platform that gives you limited — although quite wide for most users — access to customizations.
WordPress
First of all, there are tens of thousands of free and paid plugins available for WordPress (if you're not sure what plugins are, here's a handy explanation/introduction). This means you can expand your website endlessly and install whatever feature you might need.

Also, WordPress is feature-rich from the get-go: you get all the basic site and content management capabilities, which will be enough for the majority of users.
Some things, though, such as SEO optimization, contact forms, or eCommerce are not available by default, and you can get them only through plugins.
Weebly vs WordPress
WordPress wins this because of two things:
The thousands of plugins available, most of them free and easy to install. You can find nearly any extra feature you can dream of already provided through some plugin.
WordPress's open source nature means you can install, adjust, tweak or change any features that are either built into WordPress or provided through plugins. In particular, if you don't like anything about any feature in WordPress, you can just jump into the PHP code and change it.
Think of it this way: WordPress is much like Android: you get extreme customization possibilities if you're just willing to take the time to experiment. Weebly is much like Apple: you get a set of quality features with limited possibilities, and installing new ones can be done through an app centre.
Winner: WordPress
Which is easier to use?
Or, in other words, how beginner-friendly are Weebly and WordPress?
Weebly
Weebly really is incredibly easy to use. You just sign up for an account, and you can start building your site right away.
The new, 2015 drag-and-drop site builder makes everything simple and intuitive. You don't need any coding skills to build and launch a professional-looking website.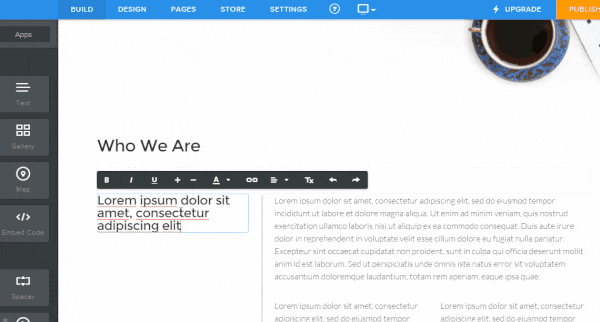 The best part is you can adjust any detail just as easily at any point in time. (Often an issue when you hire a designer to build a site for you, and then try getting them back to make some changes later.)
WordPress
WordPress is a lot more challenging to use — especially in the early stages when you're building your site.
To start with, you have to find a good design on your own — there's no drag-and-drop site-building feature by default, so the work can get a little tedious. Then, you have to find plugins, and so on.
Don't get me wrong, once you get the hang of it, WordPress is easy to work with on a day-to-day basis, but building a new site takes time.
Winner: Weebly
Comparing Weebly and WordPress for eCommerce
Both Weebly and WordPress can be used to create an eCommerce site, but there are differences under the hood.
Weebly
The eCommerce interface is built in, and you can access it by clicking the store link in the top bar.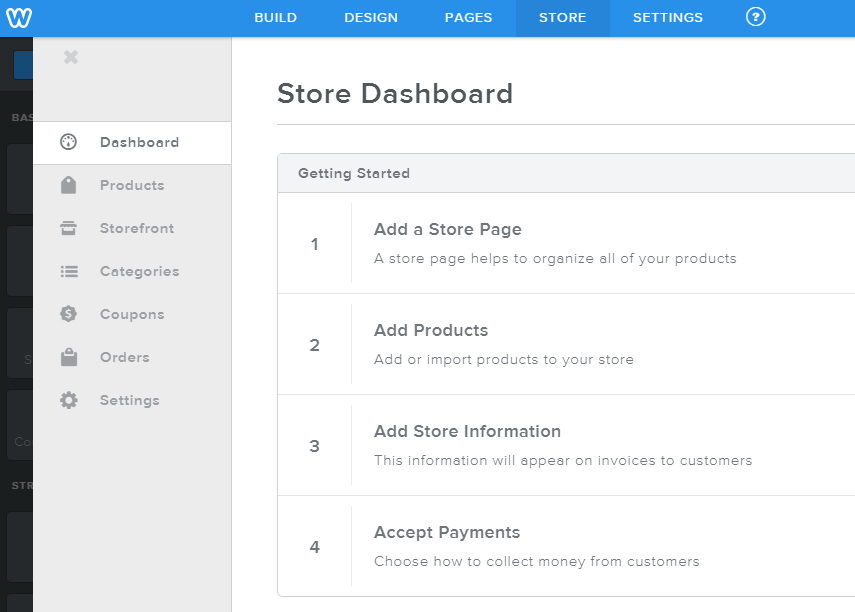 There, you can add new store pages right away, new products, change store information, and so on. Basically, you can start operating as an online store within minutes.
You also get access to some of the native eCommerce features, such as taxes, coupons and online payments, but for the full eCoommerce capabilities you need to sign up for a Business account, instead of the default Free account.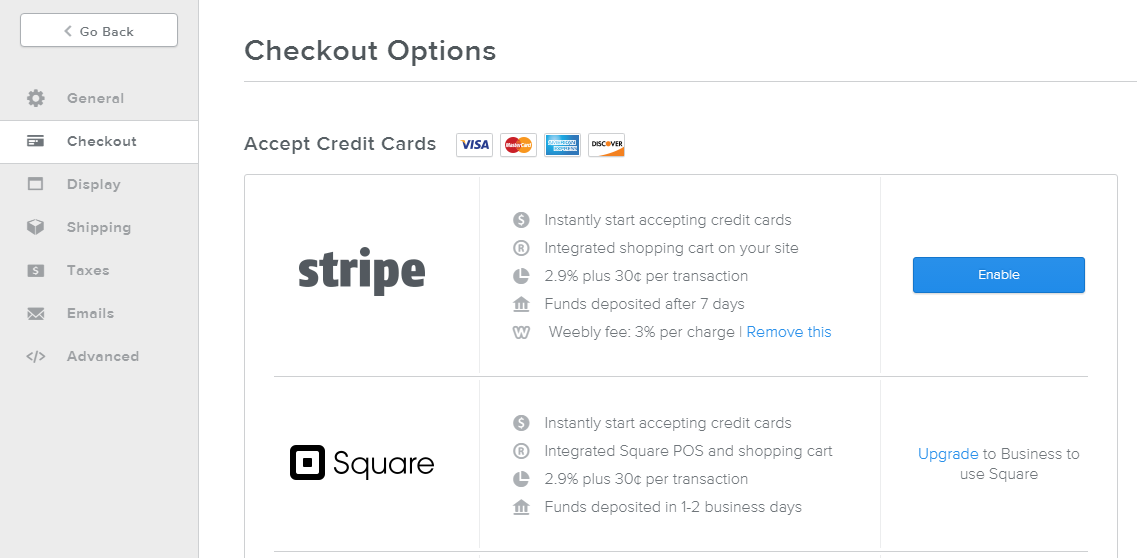 WordPress
It's true that eCommerce is possible on a WordPress site — but only with the use of plugins. The most popular one is called WooCommerce.
Just like Weebly's solution, WooCommerce delivers all the features you might need as an online store owner, such as product management, online payments, and so on.
The plugin itself is free, but integrating it with some payment gateways can be costly (a single site license for PayPal Pro integration is $79, for example).
Weebly vs WordPress
This one is a tie. Both Weebly and WordPress give you access to quality eCommerce solutions.
With Weebly, you can get started right away with no additional setup.
With WordPress, you do need to install a plugin — such as WooCommerce — which is additional work, but you also get the freedom to configure your store however you like. You also remain in full control of your customers' data.
Winner: both
Which is cheaper?
Tricky question. Here's the deal:
By itself, WordPress is free, but you need a hosting account to run it — and good hosting accounts aren't available for free. So, running a WordPress site will cost you at least $60 a year (hosting), plus $10 or so for a domain name.
Weebly has free and paid plans. The free plan's possibilities are limited (see the screenshot below), and the paid plans start at $8 a month, and go up to $25 a month if you want to run a fully fledged online store.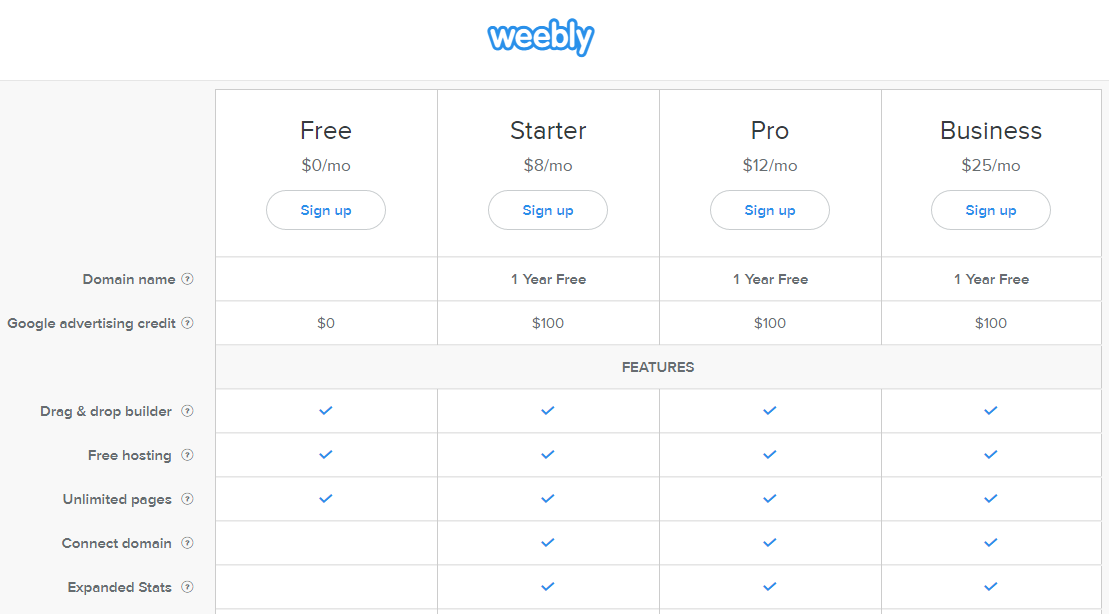 Is There Support?
With Weebly, you get 24/7 support via email and live chat during business hours. The Weebly team will help you solve any problems you may have with the platform.
With WordPress, there's no support. Sorry, but it's just hard to call something support if you have to wait days for an answer that doesn't always come.
Winner: Weebly
Final thoughts on Weebly vs WordPress
Both platforms have earned their spot on the market, and both cater to a slightly different type of user.
In short:
If you don't have experience building websites, but you still want to be able to handle everything on your own and get a quality result at the end of it (and fast), then Weebly is the solution for you.
If you don't mind the extra setup steps, you're not afraid to play around with the platform's inner workings, and you want to be in full control of your website and data, then WordPress is for you.
What's your opinion? Weebly or WordPress? Thoughts?
All comments are held for moderation. We'll only publish comments that are on topic and adhere to our Commenting Policy.