Total Theme Review – WPExplorer's Multi-Purpose WordPress Theme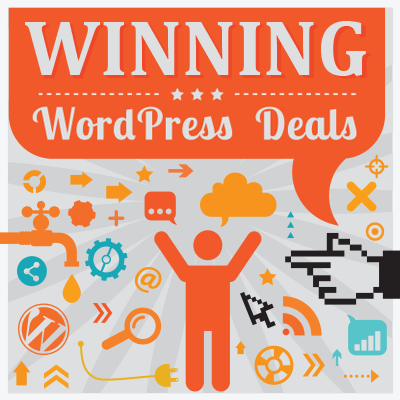 Created by WordPress veterans WPExplorer at the end of 2013, Total is a highly versatile multipurpose WordPress theme currently boasting more than 11,000 sales on ThemeForest.
From business websites, portfolios, and blogs to entertainment sites and online stores, multipurpose WordPress themes can be used to create almost any type of website, and, as a consequence, the market for all-in-one WordPress themes has become very competitive over the past two years. Total, however, does more than enough to stand out from the crowd.
Let's take a look at what the latest version has to offer…
Design and Features
Total is a beautiful WordPress theme with a modern responsive design that offers users exceptional control over their website. You can select custom backgrounds for your header, website design, and pages, and there's also the choice of fixed or fluid layouts, and the option to create multiple header styles.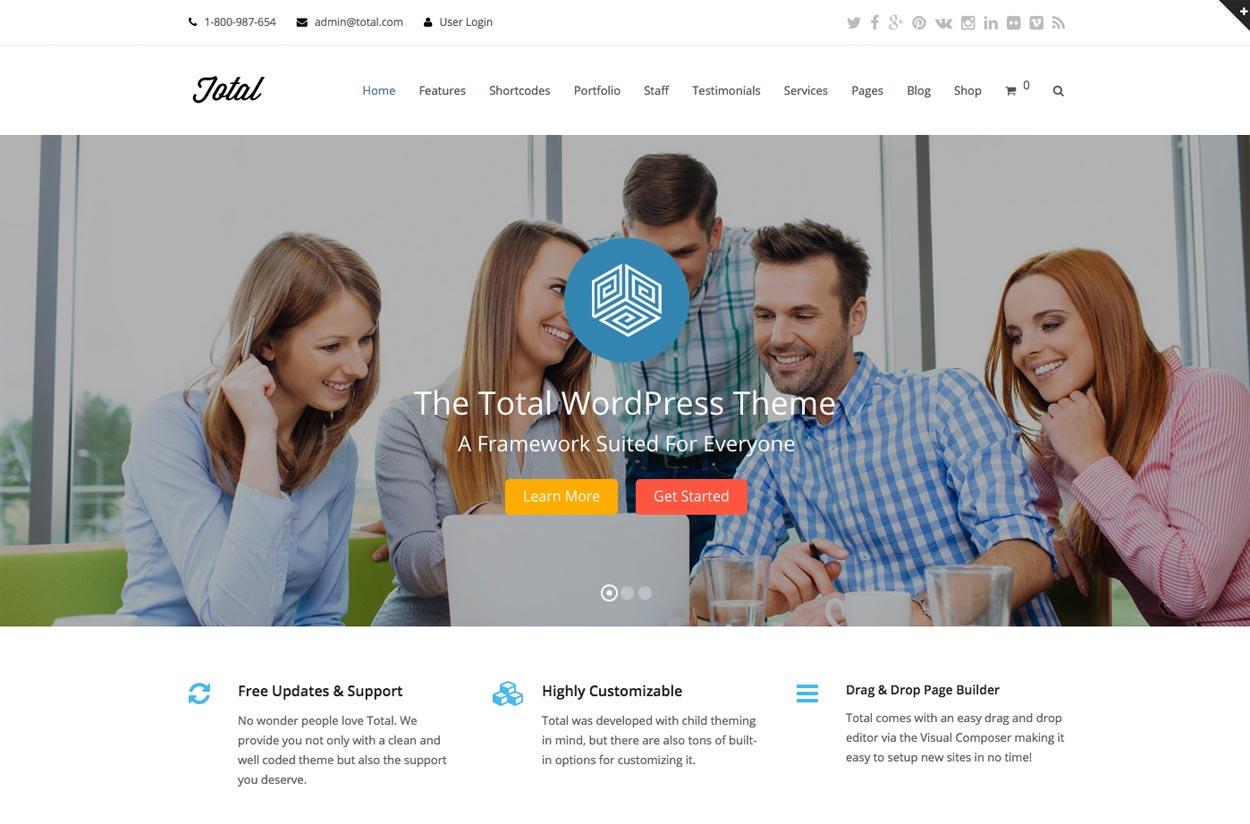 As a bonus, Total has support for a mega menu, which, once enabled, lets you add multiple columns and icons to your site's main navigation menu.
One of the things I love about Total is that just about everything is so customisable. Custom post types, for example, have dozens of settings for you to configure. This allows you to change the way content is displayed by adding columns, pagination, different styles, and so on.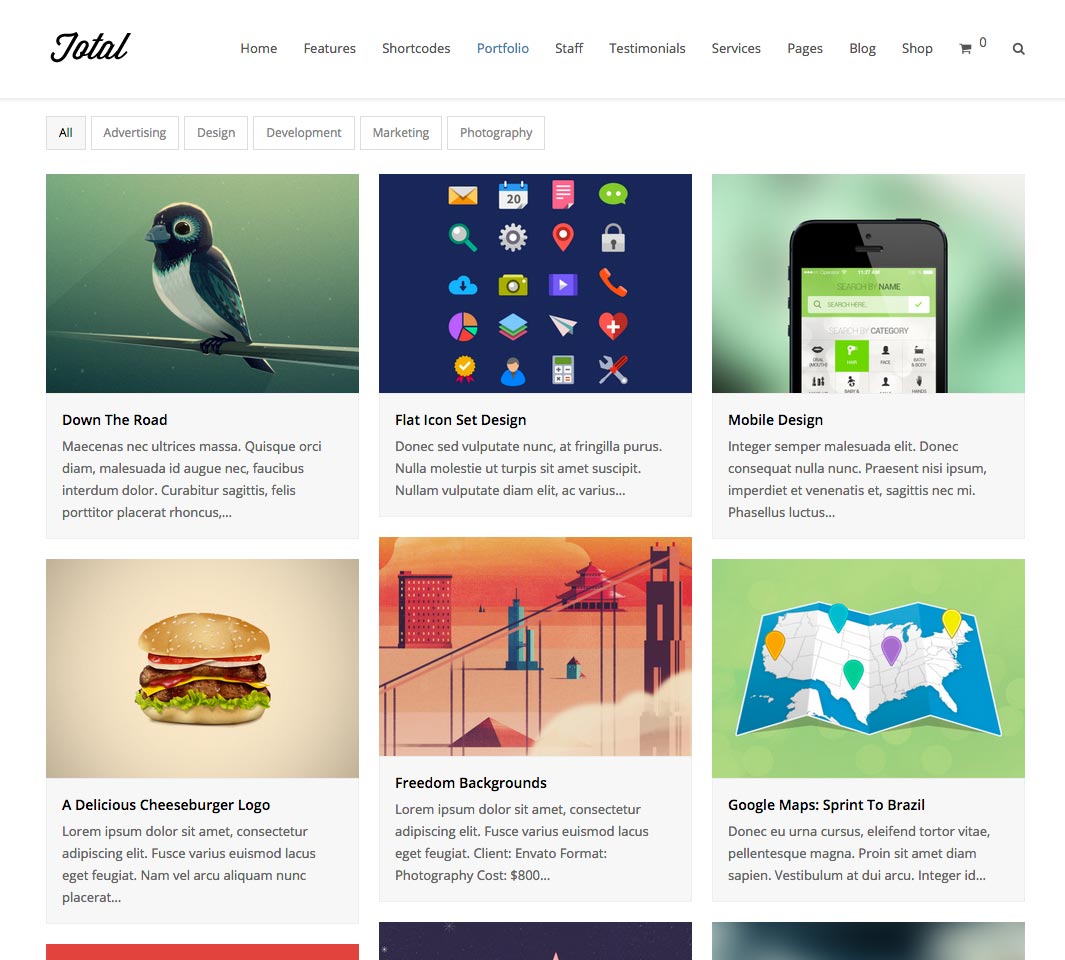 There are three blog index templates available in Total: one with a large featured image; one with featured image thumbnails; and one with featured images displayed in a grid.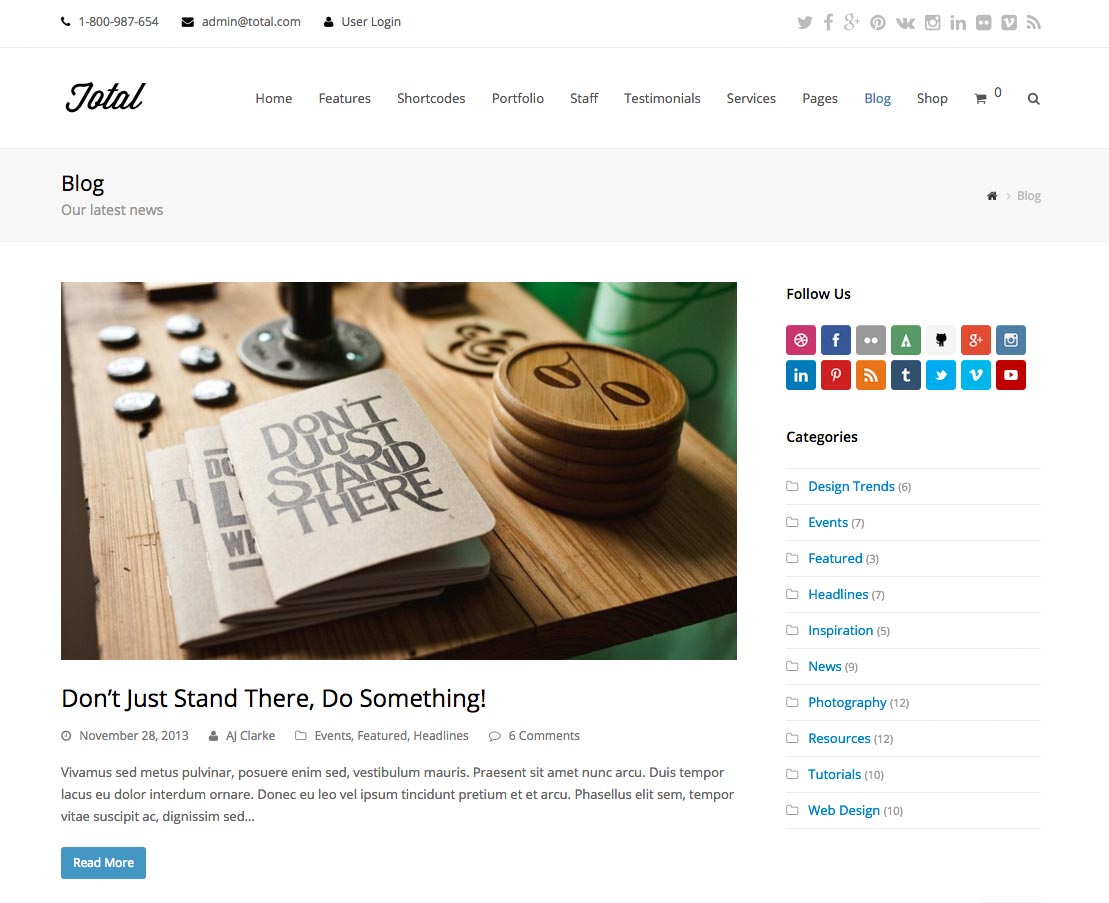 It also includes one of the most popular drag-and-drop page builder plugins on the market — Visual Composer — thereby greatly assisting in the creation of a wide range of pages.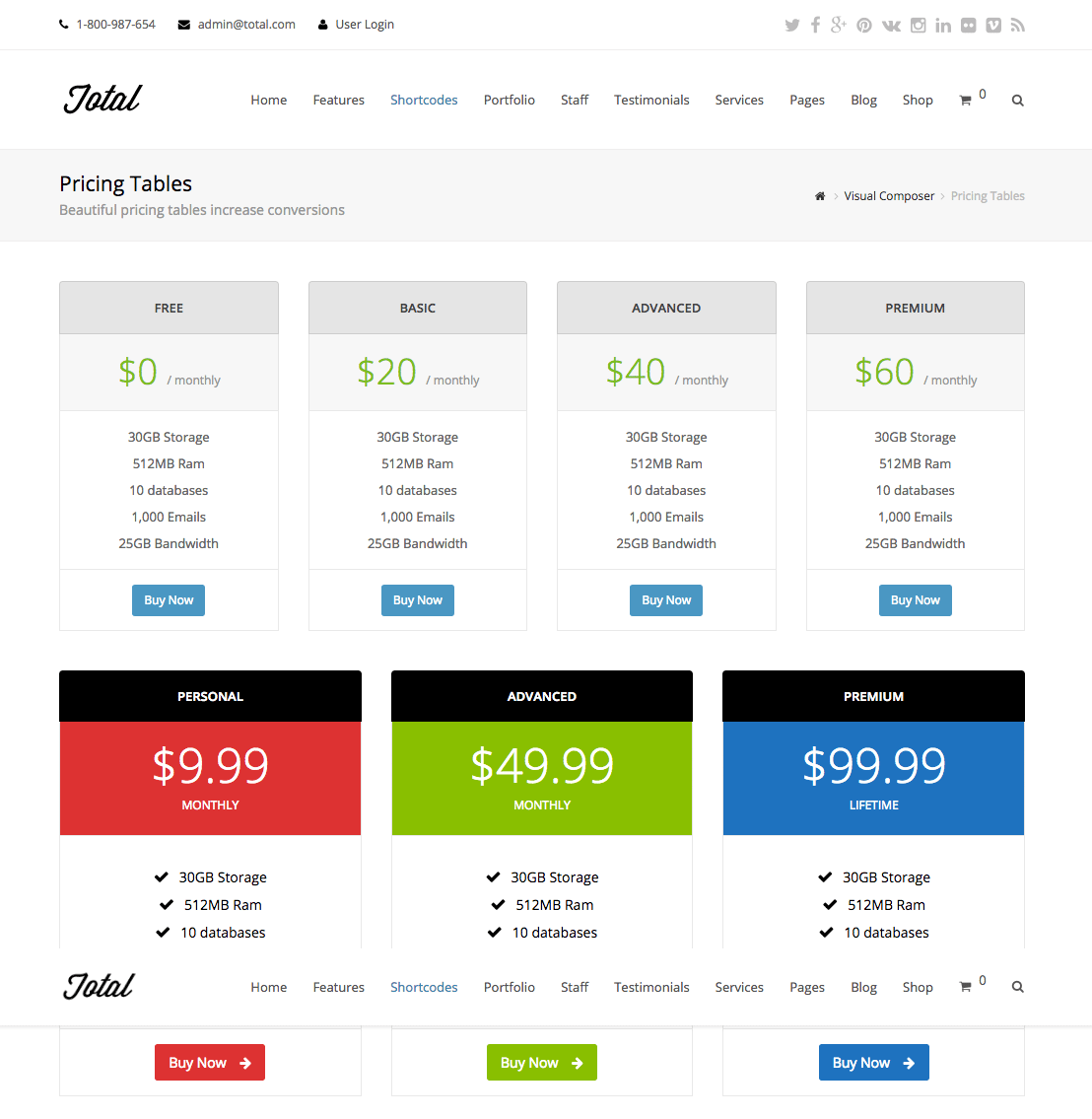 The theme boasts native support for a wide range of WordPress plugins, such as ever-popular discussion forum plugin bbPress, leading eCommerce plugin WooCommerce, WordPress Multilingual Plugin, The Events Calendar, Contact Form 7, about the best SEO plugin available Yoast SEO, popular caching solution W3 Total Cache, and more.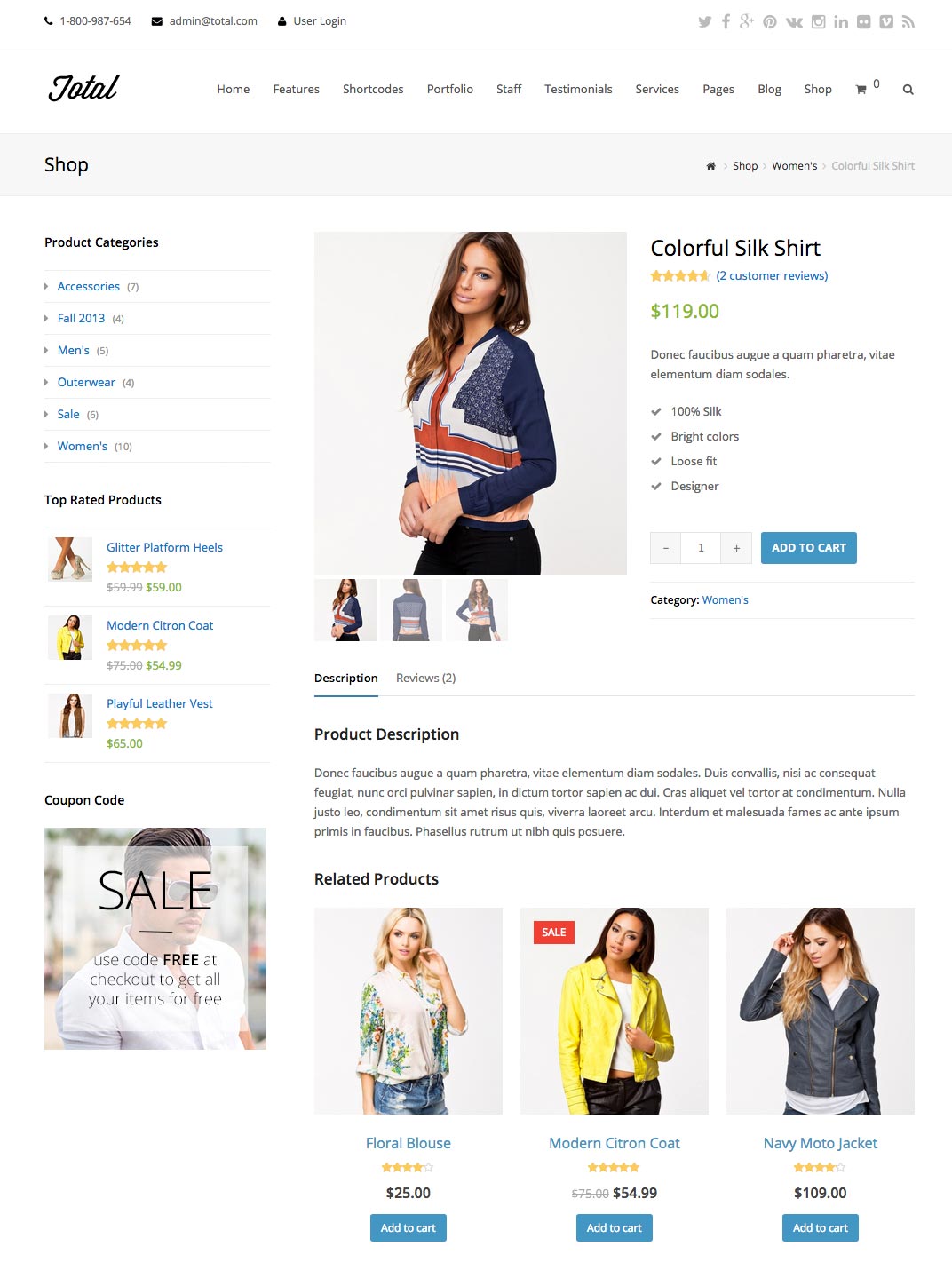 Total is a worthy choice for bloggers too, as it has support for all WordPress post formats. It's child theme-ready, has support for audio and video, and includes more than 430 Font Awesome icons and more than 640 Google Fonts. There's even an under construction option too, which is particularly useful if you haven't quite got everything ready but still need to show visitors something presentable.
The theme comes packaged with four premium plugins: Visual Composer; Templatera; Slider Revolution; and Layer Slider.
Drag-and-drop page builder Visual Composer (worth $34) is one of the most important inclusions, as it allows you to create professional pages using a drag-and-drop page builder in the front end or back end of your website.
Visual Composer is an easy-to-use page building solution that has more than 90 unique content elements. Pre-defined layouts are included to help you build pages quickly, and any layout you create can be saved and used again elsewhere on your website.
Note: for a quick look at how the front-end editing works, check out <a href=https://www.youtube.com/watch?t=320&v=5RwzrlaMBYA">this YouTube video from the theme's developer.
Template manager Templatera (worth $12) is an add-on for Visual Composer that allows you to control access to pages on your website based on user roles and post types, and I was pleased to see it included with the Total theme package.
Sliders have become a big part of WordPress themes over the past couple of years — predominantly used on the home pages of websites and/or to display photo galleries and portfolios in areas of the site with limited space. They can also be used to showcase other custom post types, such as products and testimonials.
The included Slider Revolution (worth $19) helps you build slides using a visual editor, and you can create regular slides, carousels, blocks, galleries, front pages, and more.
I really love the features of the second slider plugin included with Total, Layer Slider (worth $18), which helps you to create animated slides using a layer system. It boasts more than 200 slide transitions, 13 skins, and three navigation types.
A host of custom post types is available in Total — the names of which can be branded via the admin area. This is very useful if you want to rename post types for clients, and the portfolio post type supports images, video, and audio. Portfolio custom post types are normally quite basic, but in Total there are a lot of options to configure.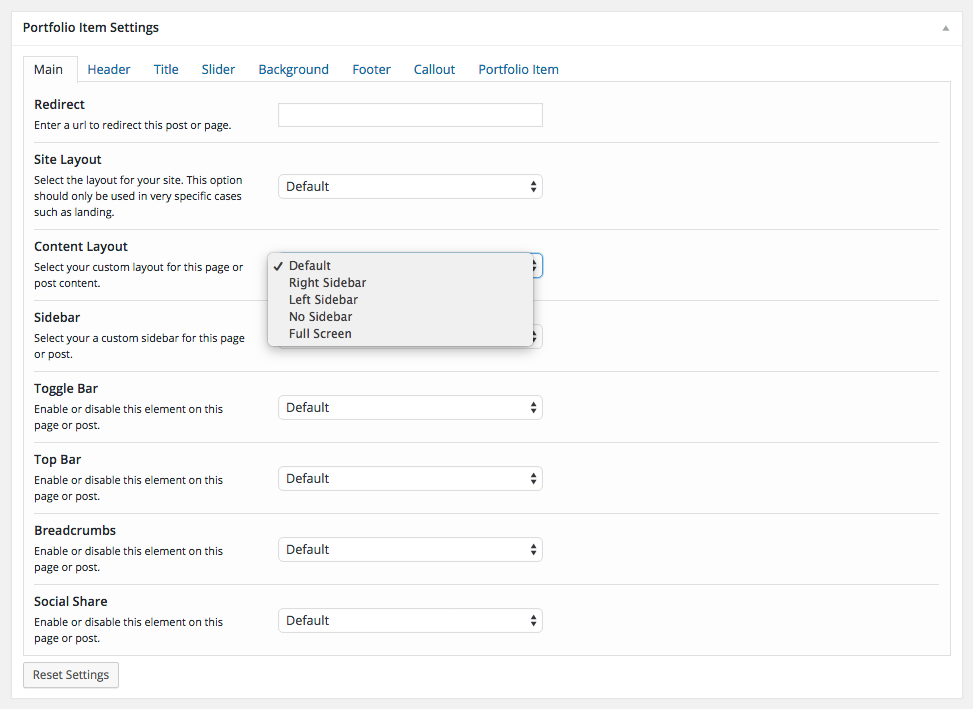 The staff post type is very useful for creating a stylish staff page or about page, while the testimonials post type is a great way to show off feedback you've received from customers.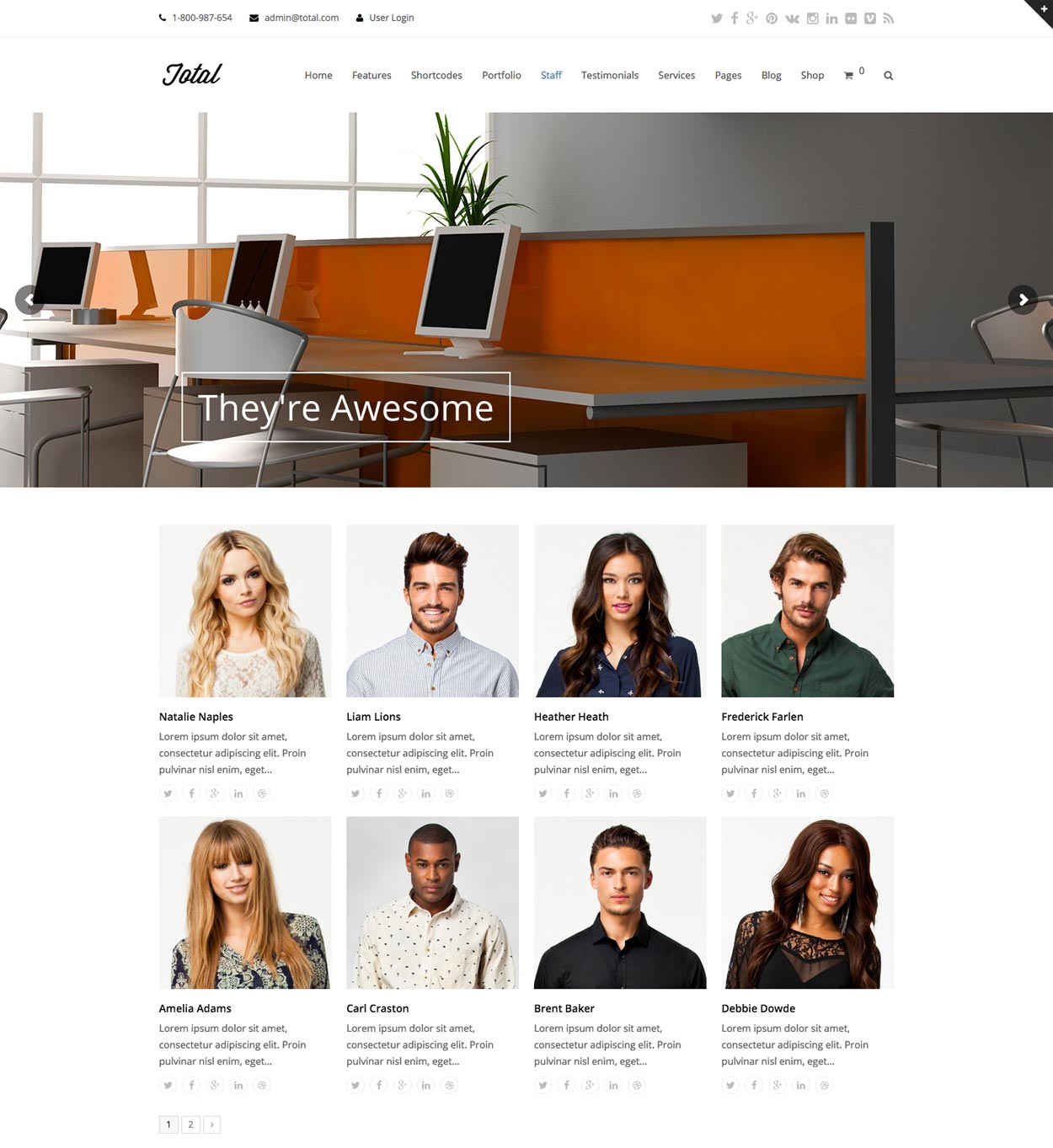 Total also comes with a Footer Builder that makes creating your own custom footer for your website easy. Need a custom footer with a shop carousel, media grid, client testimonials or even a Layer Slider? Just create and publish a new page using the Visual Composer to drag and drop elements into place. You can use any of the Visual Composer, Total and even plugin elements (such as Layer Sliders, or contact forms) to build your footer, then enable the Footer Builder from the theme panel and set the page you just created as your footer. That's it! Other great footer options include a call-out section, optional footer reveal animation, lots of styling options, and, of course, plenty of widgets to choose from.
For a good visual representation of how Total looks and feels, check out the theme's official demonstration page.
Configuring Total
The standard of WordPress themes has improved considerably over the past couple of years; as additional functionality has been added, it has become important for developers to help new users get the most from their design.
One of the most effective ways of doing this is to allow users to install demo content. An installer will add example settings, and sample posts, pages, and media.
The vast majority of WordPress themes I've reviewed this year have had a built-in custom installer that imports all demonstration data at the click of a button. Total handles it differently, using the native WordPress importer instead.
In its documentation page, WPExplorer explains the reason for this:
"For some people, importing the sample data file can be helpful to see how the theme works, as well as speed up the development of their own or their client's website by simply replacing the content and images with their own. Total does NOT use any built-in import method because, in most cases, this is a bad idea (you don't want to give your clients access to that as they could potentially break their site). Instead, we provide Sample Data that works with the native WordPress import/export function."
I can see WPExplorer's reasoning for choosing this method. Be aware, however, that the sample data zip file for Total is 28.1 MB in size, but the default maximum upload size for WordPress websites is normally smaller than this (it is usually around 8 MB, but can be as little as 2 MB).
If you are restricted by the file upload limit of WordPress, you will need to increase the limit. There are a number of ways to do this, but the quickest way is to simply ask your hosting company to increase the limit for you.
Another thing I love about Total is that the vast majority of theme customisation options are handled through the WordPress Theme Customiser — thereby allowing you to see a live preview of any changes you make. You can change your layout, header, typography, social media, colours, and much more, and there's also a number of styling options for plugins such as WooCommerce and Visual Composer.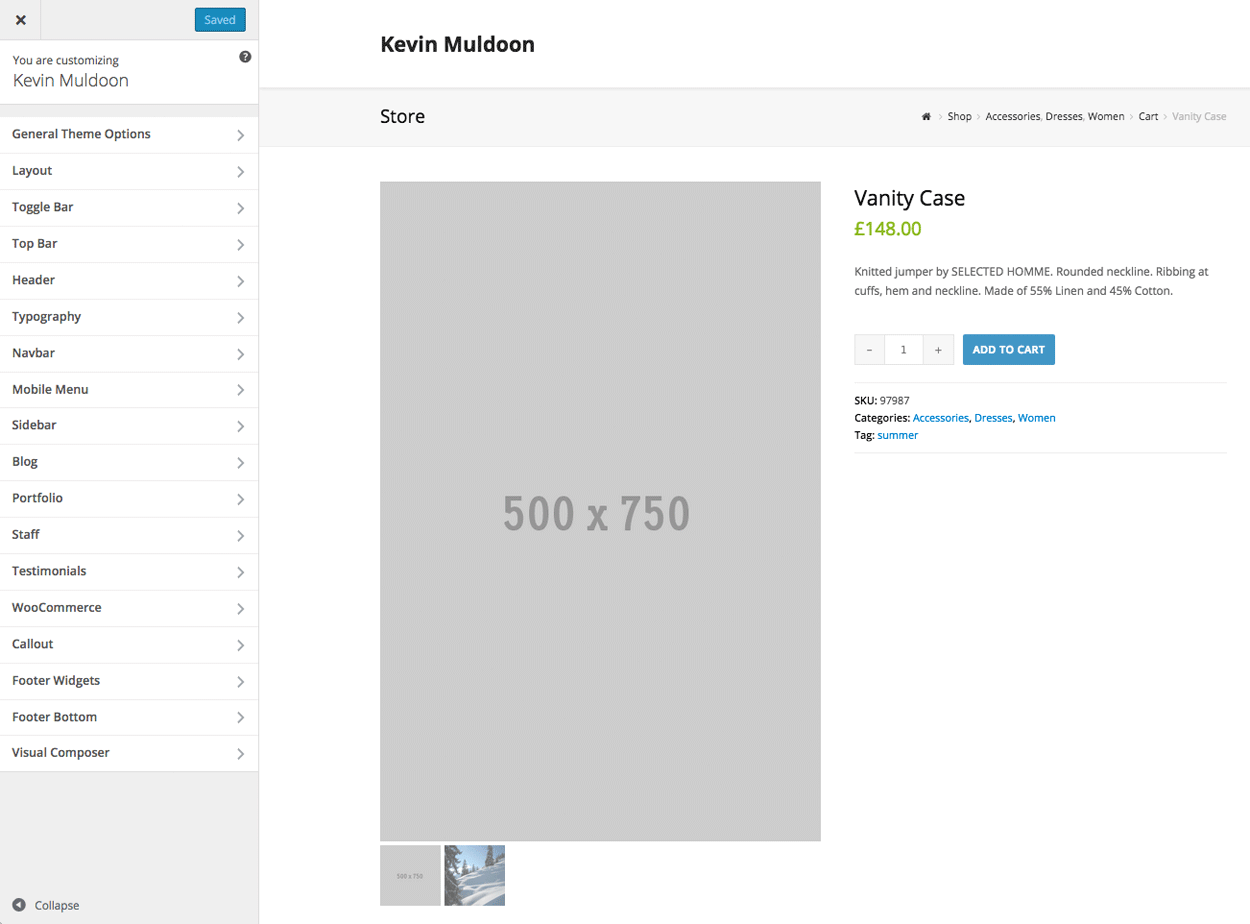 Twelve additional settings pages are located under the main theme panel of Total.

In the main features page, you can enable and disable many important theme settings — which is particularly useful if you do not want clients to have access to certain features. For example, you can disable custom post types such as testimonials, the footer builder, or the recommended plugins notice.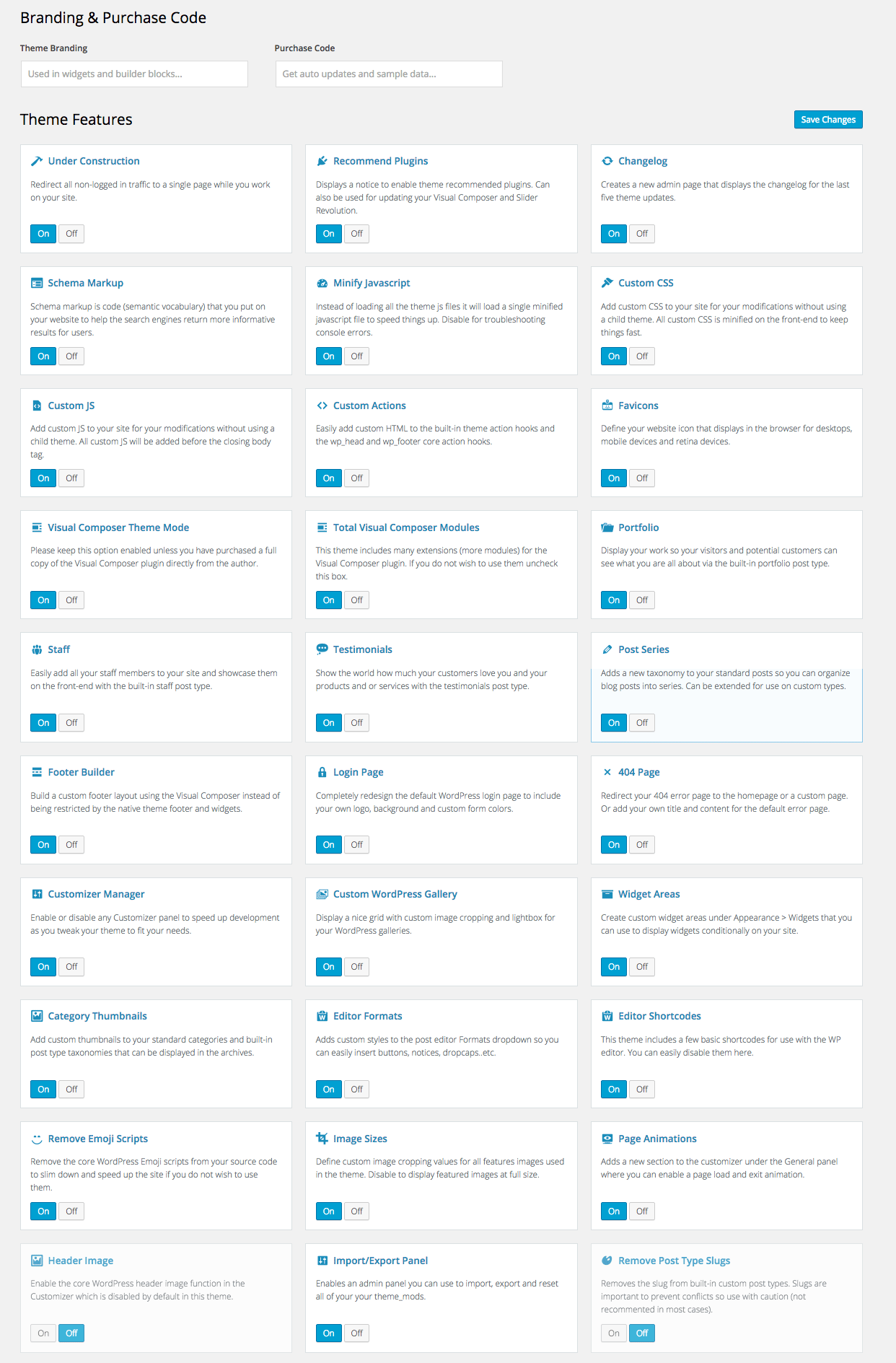 You will also find other settings in the theme panel area for your under construction page, favicons, 404 page, custom login box, image sizes, footer builder, custom CSS and Javascript, custom actions, customisation manager, and import and exporting. A changelog is also available.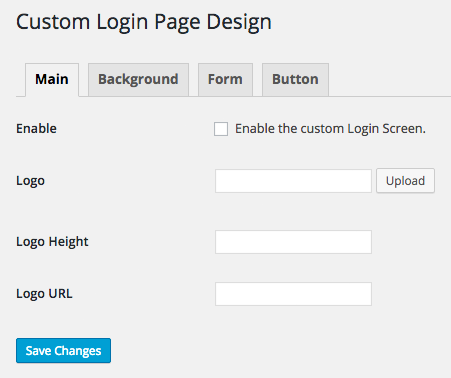 If only other theme developers would follow WPExplorer's lead and place all styling options in the WordPress theme customiser, and all general settings in the main theme control panel!
Final Thoughts
In all, I found Total to be user-friendly and well designed. Features such as its support of popular WordPress plugins, inclusion of premium plugins (such as Visual Composer) and support for custom post types all fit together to help make Total an extremely versatile theme indeed.
For an idea of what Total can do, check out the official WPExplorer Demo Page.
Using Total? Built anything exciting with it? Thoughts?
All comments are held for moderation. We'll only publish comments that are on topic and adhere to our Commenting Policy.
Our commenting form also supports the use of Markdown.