Themify Review – A Diverse, Versatile and Highly-Capable WordPress Theme Shop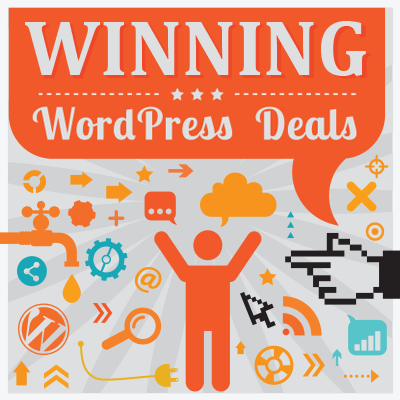 Looking for that perfect WordPress theme? It's easy to get lost, I know — but choosing the right theme can literally make or break your site's chances of success, so it's definitely not a decision you'll want to take lightly.
The problem: With so many thousands of themes out there, it's difficult to settle on just one. I've lost countless hours to analysis paralysis while theme hunting.
If you're struggling to find a theme, this post may have come at just the right time, as I'm going to introduce you to one of the more popular places to buy WordPress themes: Themify.
Throughout this post, I'm going to be covering all the important Themify information, including pricing, theme features, plugins, and support quality.
Let's dive in.
What Is Themify?
Themify was launched in 2010 by cofounders Nick La (whose original claim to fame was as founder of the insanely successful Web Designer Wall website) and Darcy Clarke. Very few WordPress businesses can claim to be in their sixth year, making Themify one of the oldest and most respected theme sellers in the WordPress world.
The goal for Themify was simple: To develop beautiful WordPress themes and powerful plugins. Its collection of themes and plugins can be bought individually, meaning Themify can sit comfortably under the umbrella of WordPress theme shop.
However, Themify primarily operates as a WordPress club, meaning you can pay a yearly subscription in return for access to all of its products — a popular way for people who run multiple websites to purchase WordPress products.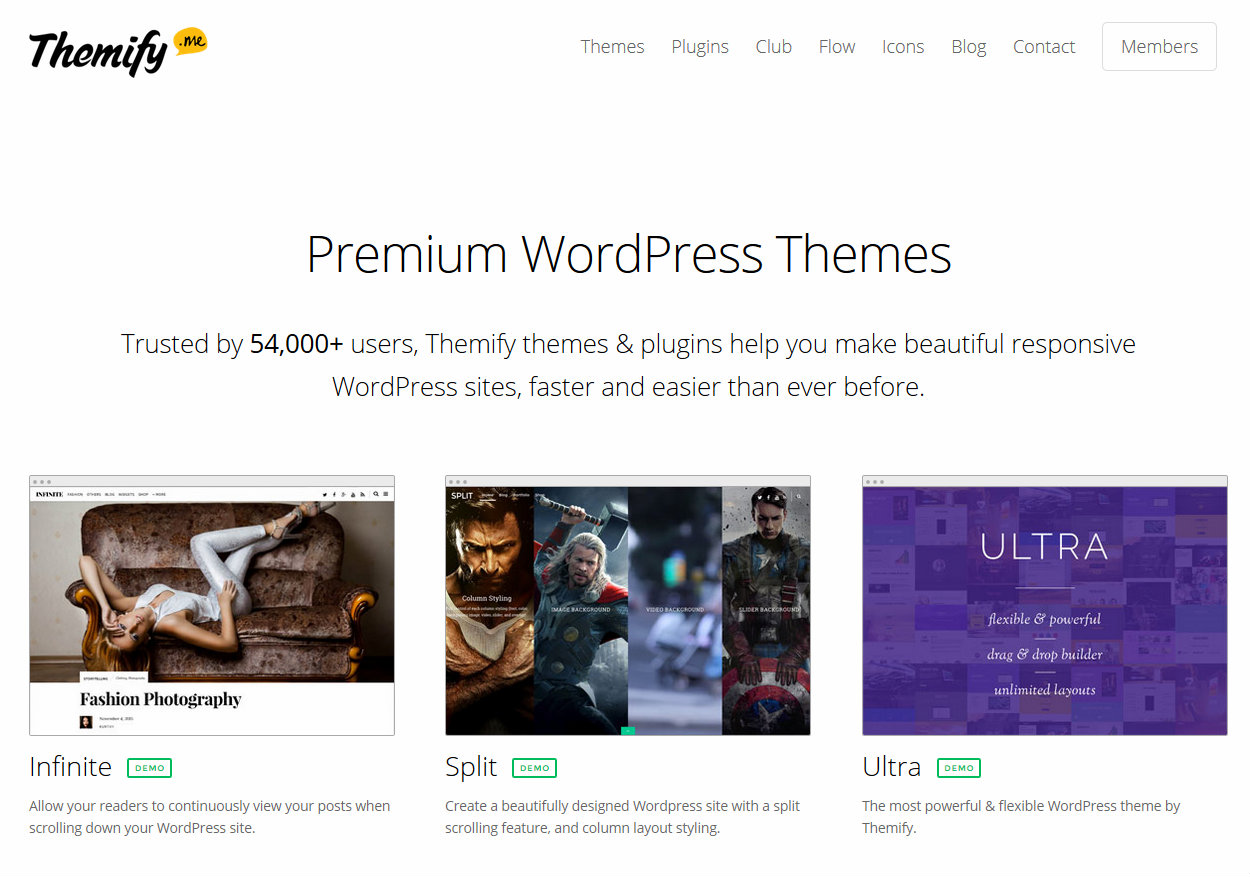 WordPress clubs, such as Themify, are popular for plenty of reasons. If you're a site-building professional, you get to offer your clients a wide range of options; if you're a hobbyist site builder, you can try out your website in a number of guises before settling on a favorite.
For those looking to try Themify before signing up, it also offers a small collection of free themes and plugins on the official repository.
Themify Pricing
Let's start by discussing the price of the products.
To keep things simple, Themify offers flat pricing of $49 on individual themes. (Note: There is currently a two-for-one offer on all single themes.)
Because some plugins are more complex than others, more price variation is to be expected, with Themify's offerings costing between $19 and $39 each. Plugin add-ons cost $10 each (with plugin add-on bundles available).
These are relatively standard prices in the WordPress world — neither cheap nor overly expensive. Take a look at the major WordPress marketplaces and you'll see products priced in the same ballpark.
However, if you're prepared to part with slightly more money, you can get far more bang for your buck. Club memberships offer outstanding value, with Themify Club memberships coming in four flavors:
Standard ($79 a year) — all themes.
Developer ($99 a year) — all themes and Photoshop files.
Master ($139 a year) — all themes, Photoshop files, and plugins.
Lifetime Master ($399) — lifetime access to everything.
All options include full support for the duration of the membership. They can also be used on an unlimited number of websites, which means agencies can use Themify products on their clients' sites.
Which license offers the best value? Well, that depends on how you plan to use it.
(Note: Most of the Themify plugins are standalone versions of features used in the themes. If you only plan to use Themify themes, you may actually already have access to a lot of this functionality. In this scenario, you could potentially save yourself some money by opting for the standard membership.)
Themify Themes
Now, it's time to turn our attention to the Themify themes.
As each theme costs $49, by far the most cost-effective purchase method is club membership, granting you access to all themes from $79 a year — working out to less than $2 per theme.
Themify Theme Features
Although most themes come with a unique set of functionalities, there is also a universal set of features underlying every Themify theme. This is known as the Themify Framework.
Themify themes ship with several useful features, starting with demo import. If you've selected a theme based on the qualities of the demo, you'll be pleased to know that you can have your website looking identical to that demo in seconds.
On top of this, Themify supports extensive customization. Perhaps most notably, this includes access to the Themify Builder. We're going to pass over this for now, as the Builder is available as a standalone plugin too, so we'll be covering it in more detail later on. Customization is controlled via a dedicated styling panel, letting you swap colors, fonts, and icons at the click of a button.
Themify themes are also known for their superb collection of built-in shortcodes, making it super-easy to add cool content to your site. The Themify shortcodes are also available as a free plugin, giving you the opportunity to use them on non-Themify websites.
Finally, to ensure your website is as usable as possible, Themify guarantees full compatibility with WooCommerce, WPML, and the latest version of the WordPress core.
These are a great set of features, giving you a really solid foundation when building your site.
Finding a Theme
Compared with some WordPress clubs, the Themify collection feels relatively small — consisting of 50 themes to date. However, the themes have distinct styles, look great, and are built to high specifications.
Because of the smaller number, Themify doesn't require extensive search functionality. The themes are listed in order of popularity, with a one-click demo available for each — so you don't have to click through to the theme's product page.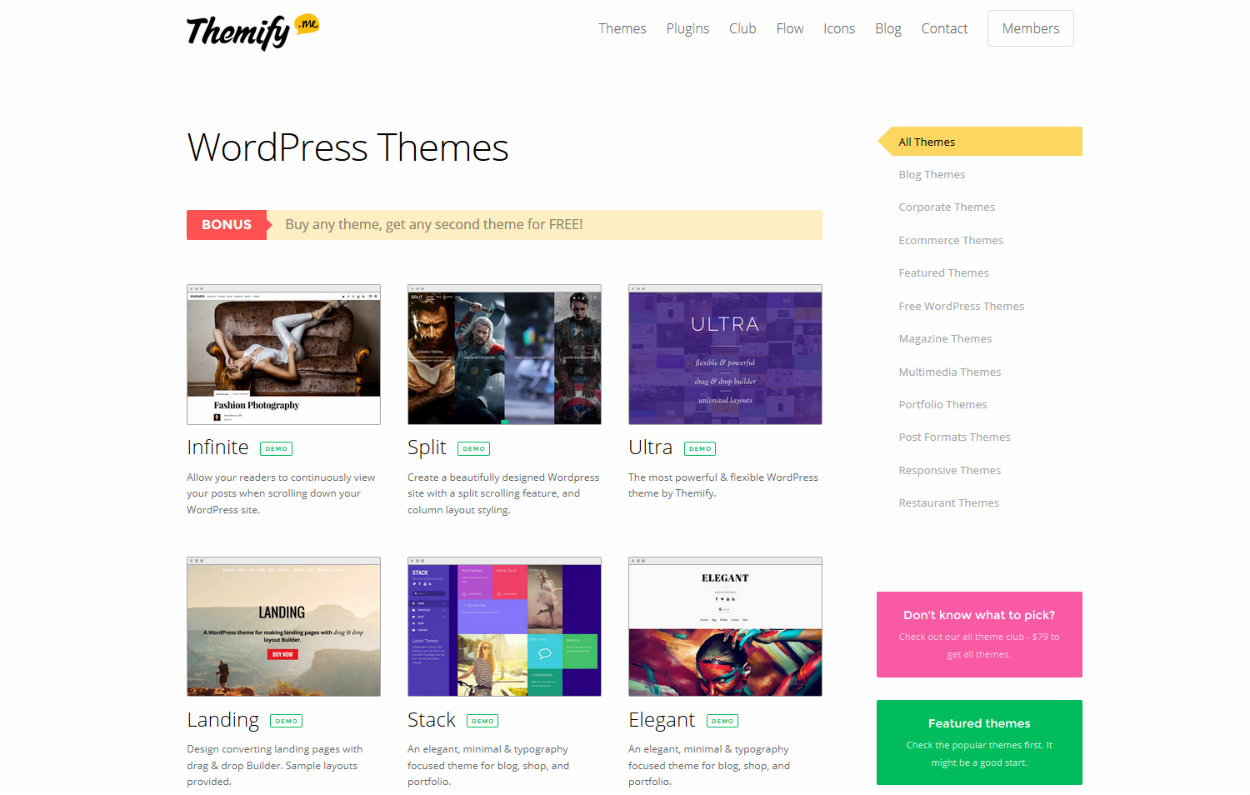 Before you buy a theme, I strongly recommend that you view the demo, because it will give you an idea of how your site's layout and aesthetics will look — plus some idea of the functionality available to you (it's basically try before you buy).
If you do need some help narrowing down your search, Themify has also included several categories to the right of the page, including categories for eCommerce, corporate, magazine, portfolio, and restaurant themes. If you know what type of theme you're looking for, these can help you narrow your search to just a handful.
Before buying a theme, it's also worth clicking through to the product page. Themify has made these very useful, providing loads of information about each theme's features.
Most Popular Themify Themes
Want to see how a Themify theme looks? No problem. In this section, I'm going to run through the five most popular themes.
1. Ultra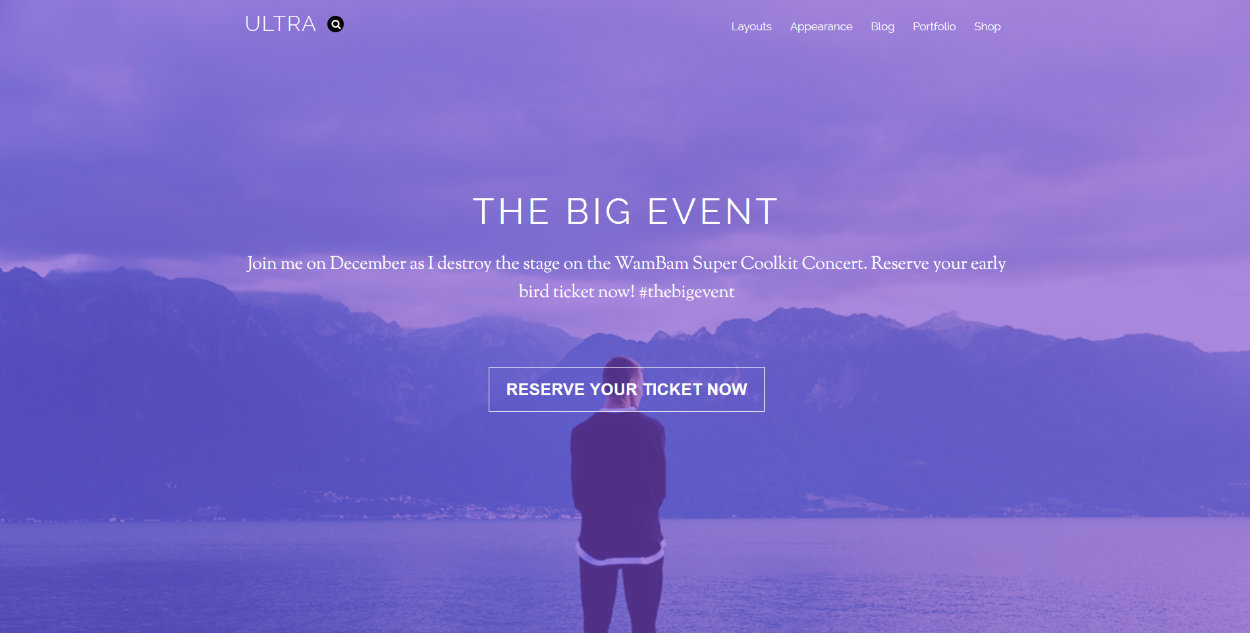 Ultra is Themify's multi-purpose, all-rounder theme. Its flexibility means it can be used to build any type of website in any niche — as demonstrated by the 32 demo websites. The theme relies heavily on the Builder, and comes packed with customization options — from layouts and colors to fonts. If you're looking for the most versatile theme in the Themify catalog, this is it.
Price: $49 | Live Demo | Full Details
2. Landing
As the name implies, Landing is a dedicated landing page theme (one we took an in-depth look at when it came out in a previous post). As such, the layout is relatively simple, because the aim is to collect as many email addresses as possible — or whatever goal you're targeting. The theme comes with five header options, giving you the opportunity to craft your perfect landing page. It also supports more than 25 templates, giving you a range of starting points you can use for inspiration.
Price: $49 | Live Demo | Full Details
3. Infinite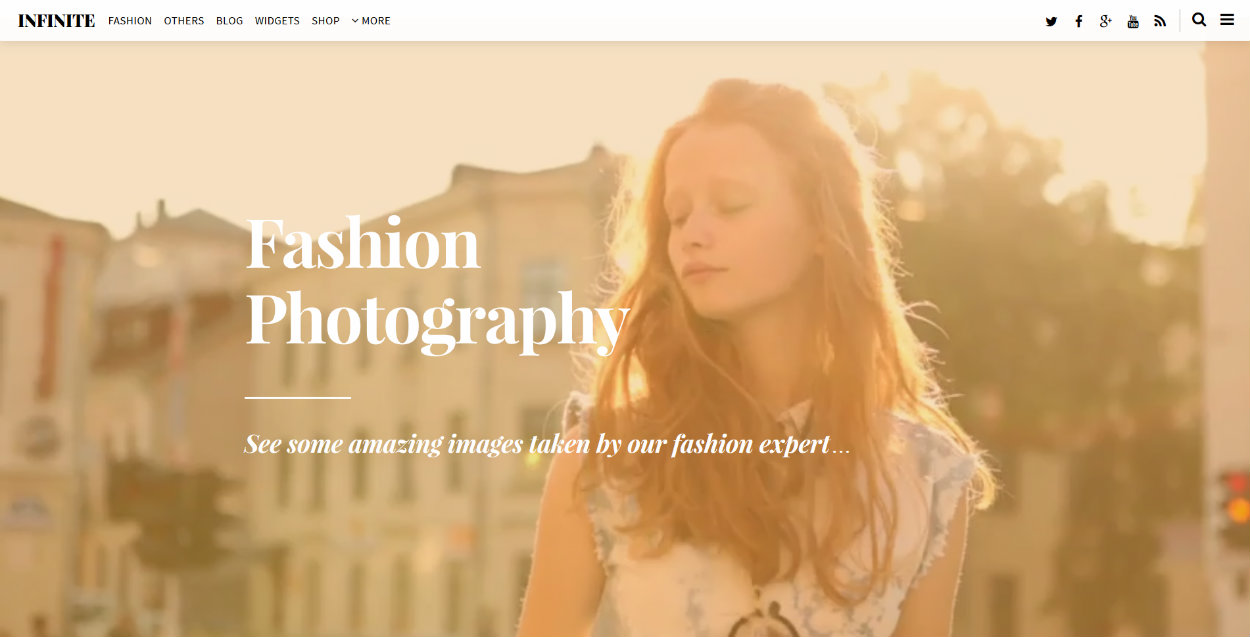 Infinite is a gorgeous fashion-focused photography theme, with large slider and stylish typography. Because images are among the 'heavier' website elements, the theme supports infinite scrolling. This means content further down the page is only loaded when it is scrolled into view, thus keeping load times quick. The large images and beautiful font also makes this theme perfect for storytelling, as demonstrated in the demo's blog section.
Price: $49 | Live Demo | Full Details
4. Split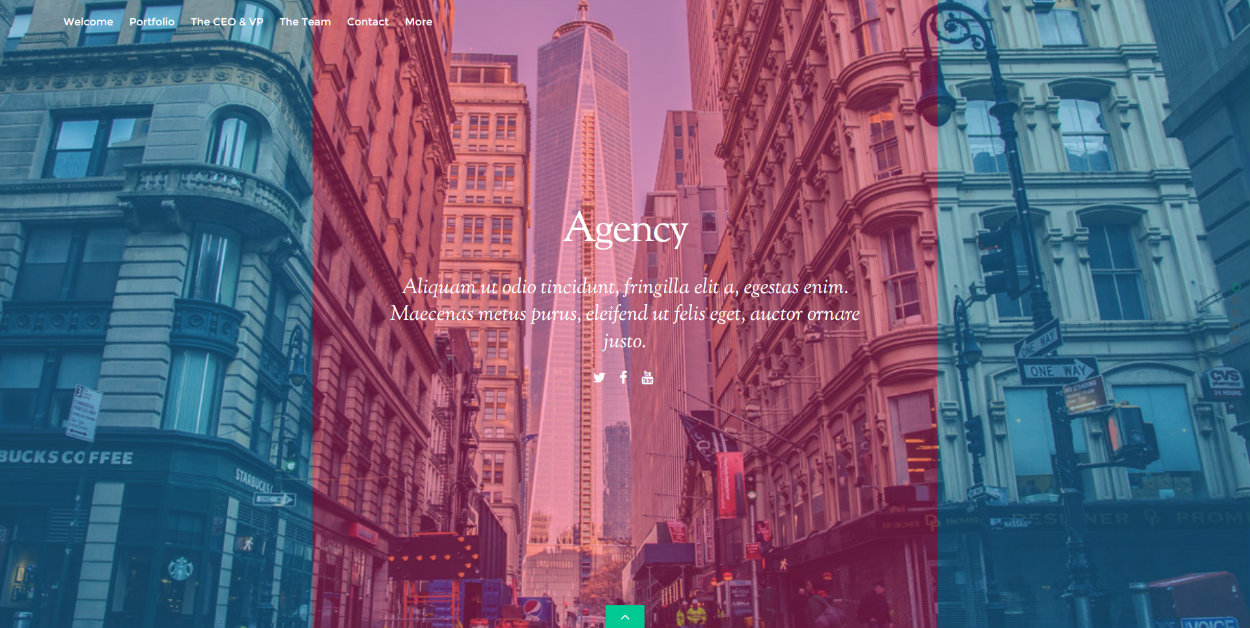 Another beautiful theme from Themify, Split gets its name from the eye-catching 'splitting' animations you can see when scrolling down the page. The split effect also makes it an effective way of displaying comparisons side by side. The theme supports a Pinterest-style portfolio, too, with useful filter functionality to help visitors find the content they want.
Price: $49 | Live Demo | Full Details
5. Stack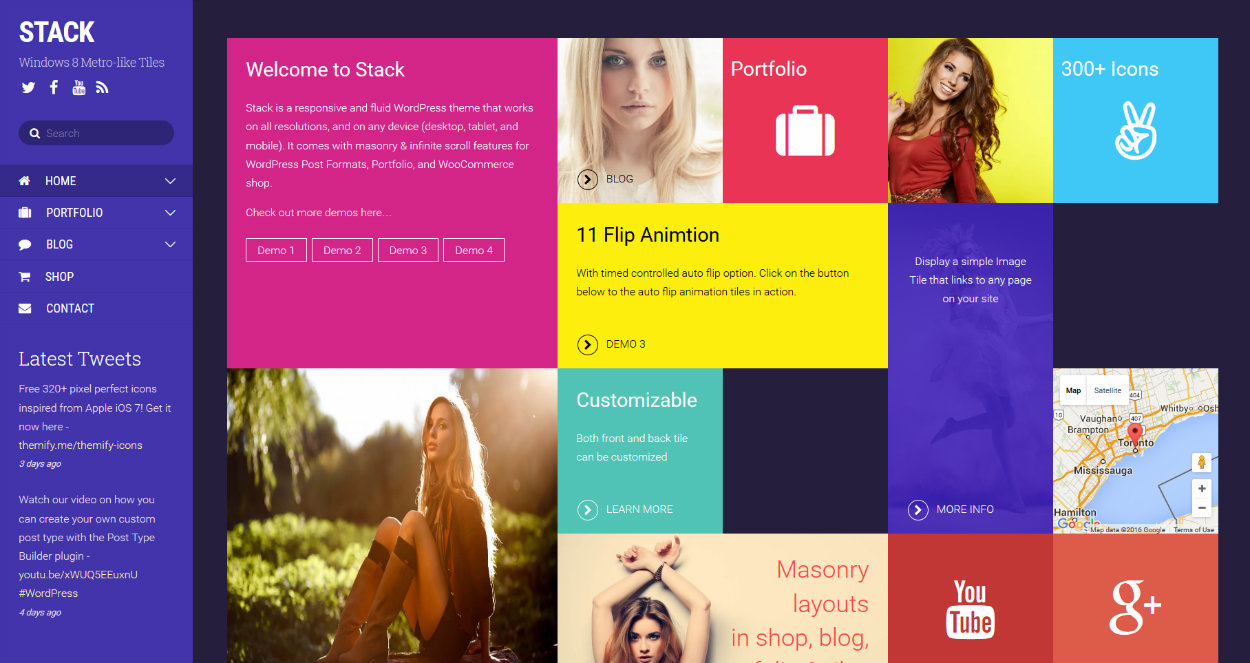 A quick glance at the screenshot above tells you that Stack was heavily inspired by the Windows 8 Metro design. The theme's unusual design is stunning, especially when kitted out in a stylish color scheme. Each individual item slots together in masonry grids, which are fully customizable. To ensure load times are kept to a minimum, the theme also boasts infinite scroll.
Price: $49 | Live Demo | Full Details
Themify Plugins
Themify also stocks a collection of premium plugins, plus a few plugin add-ons. This includes five premium plugins and three free ones. In this section, we'll look at some of the most popular options.
Themify Builder
When it comes to Themify plugins, one stands head and shoulders above the rest: The Themify Builder. The core Themify Builder is available for $39, or as part of the $139 Master Club and above package.
A powerful page Builder plugin, the Themify Builder gives you the opportunity to flex your creative muscles, designing beautiful, custom layouts for your pages. To aid your creativity, Themify Builder allows you to build your custom designs using either the front or back end. The front-end building function, in particular, gives you a full preview of how your modules slot together on a live version of your site.
And, talking of modules, the Themify Builder comes loaded with options and functionalities. This includes maps, galleries, call-to-action buttons, and sliders — meaning you can uninstall several surplus-to-requirement plugins. There is also near-unlimited customization options, plus more than 60 stylish animations you can apply to individual modules.
In addition to these core modules, Themify has released 19 Builder extensions to date. These include:
Image Pro — add filters, overlays and animations to your images.
Pricing Table
Bar Chart
Content Restriction — essentially turn your website into a membership site.
WooCommerce — display WooCommerce products anywhere on your website.
Progress Bars
Timelines
A/B Images — place before/after images side by side, with a dynamic slider for easy comparison.
Individual extensions are priced at $10 each, or the complete collection is available as a $39 bundle. As before, a $139 Master Club license grants you access to all extensions.
Note: All Themify WordPress themes include the Themify Builder functionality. The plugin was released as a standalone, so you could use the Themify Builder with a non-Themify theme.
Post Type Builder
The Post Type Builder plugin gives you complete control over WordPress taxonomies, as well as giving you the ability to create custom post types.
The plugin also allows you to build templates for your posts and pages that can be used again and again. If you regularly publish content using a standardized layout, this can save you a lot of time.
There are also two add-ons for extending the Post Type Builder's core functionalities:
Extra Fields — lets you create eight additional types of input field, including sliders, galleries, and maps.
Submissions — users can add and edit custom post types from the front end. This extension is particularly useful for directories, and the site owner can even charge a fixed fee for submissions.
WooCommerce Shopdock
This one is actually a really cool plugin for WooCommerce users, adding an AJAX shopping cart to your store. This means shoppers can add items to their cart without having to reload the page — a real timesaver.
Cart items are displayed in a fully customizable checkout section that floats at the bottom of the page.
Tiles
The Tiles plugin lets you build Windows 8-inspired tiled grids for your WordPress website. You can add any type of media to your tiles, including images, galleries and video. The plugin also comes with support for map, text, and button tiles.
You can set custom dimensions and colors for your tiles, which are configurable using an intuitive drag-and-drop interface. The coolest features, in my opinion, are the gorgeous flip animations — check them out on the official demo. They give your website a really fun, dynamic and unique feel.
And more…
On top of the above, Themify also offers a number of other cool and handy plugins. Have a quick look now, if you haven't already.
Themify Support
Themify offers extensive documentation for all its themes and plugins — there are hundreds of guides available, many of which include video to help you along. This documentation section should be the first port of call if you face any problems. There is also an FAQ section that, although basic, should help inexperienced WordPress users find their feet.
For the most part, though, support takes place in the Themify Forums. There are dedicated subforums for each individual theme and plugin, plus there are more general subforums.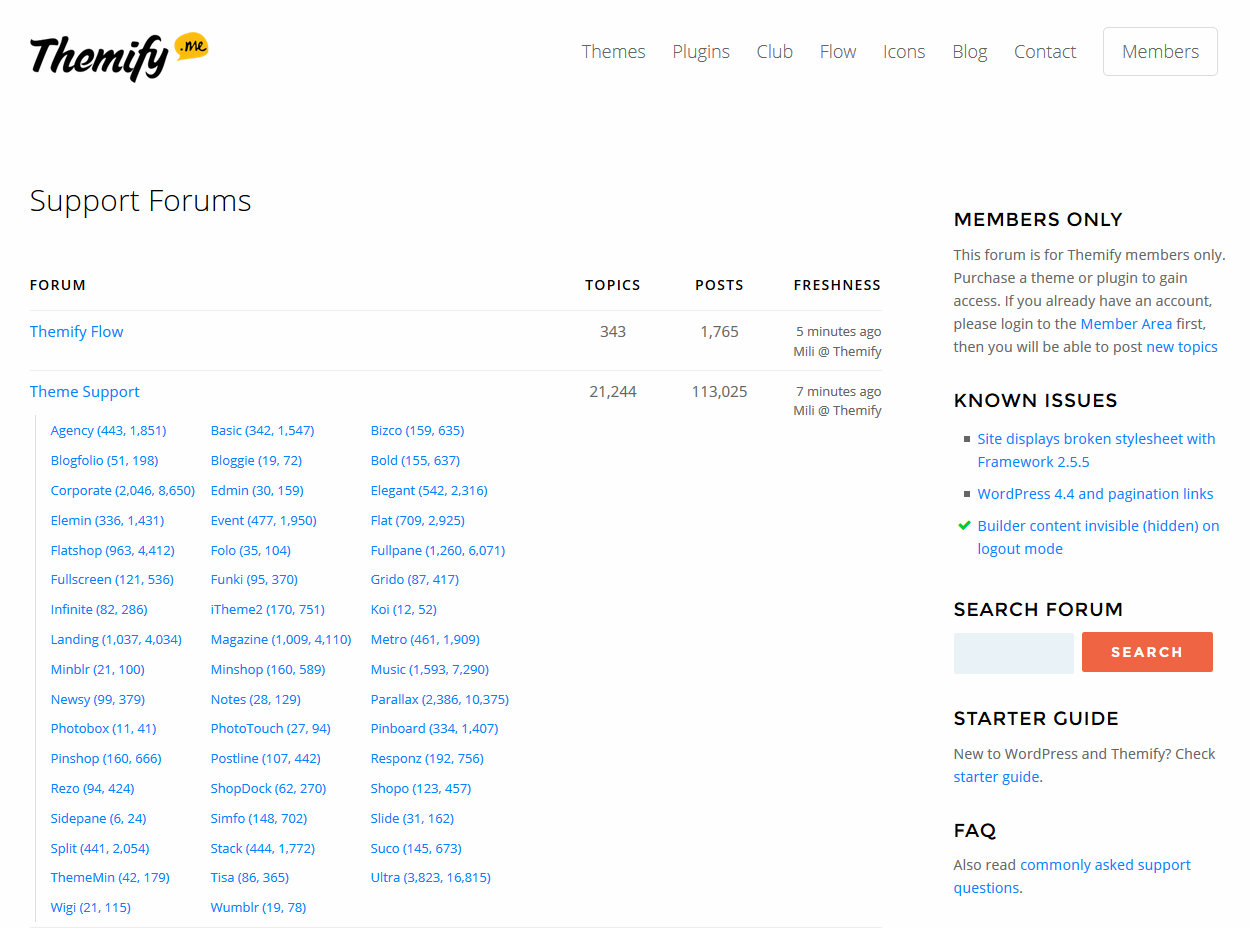 Forums are advantageous as they create a public knowledge base that other members can learn from — and, from Themify's perspective, it doesn't have to answer the same questions repeatedly. Support staff respond quickly, and there are loads of threads to browse — your problem may have been solved already.
There is also email support, although this can actually take longer for you to receive a response — it makes sense for Themify to allocate its resources to the forums, for the reasons just outlined. Email support is primarily for pre-sales and billing-related queries.
The Free Collection
Despite being in the business of selling premium WordPress products, Themify has given a lot of awesome free stuff back to the WordPress community — possibly why it's held in such high esteem. In this section, I'll run through its four most popular free WordPress tools and plugins.
Themify Flow
First up is Themify's free drag-and-drop page builder framework, Themify Flow.
The Themify Flow tool lets you build beautiful, responsive WordPress themes, and is fully open source, so you're free to export your creations for use on other sites — or even sell them. All that's required is that Themify Flow is installed on the target website.
Themify Flow's drag-and-drop interface makes it easy for you to get to work styling your website. You can customize every element and build dedicated templates for specific pages — such as 404 error, archive, and blog post pages. You can also create templates for the different areas of the pages, such as the header, footer, and sidebar areas.
Every element can be customized to your heart's content, with plenty of awesome options. For example, you can tailor the font, colors, backgrounds, and padding used in every element, allowing you to craft some really awesome things. Be sure to view the demo, which lets you check out Themify Flow's main functionality without requiring any setup.
Themify Shortcodes Plugin
As we've previously discussed, the framework powering all Themify themes has some impressive built-in functionality. Part of this functionality is added to your website in the form of shortcodes, with 16 unique snippets. These shortcodes let you add a range of features to your website, including buttons, maps, author boxes, and sliders.
Thanks to the free Themify Shortcodes plugin, these shortcodes can now be used with any third-party theme. If you depend on the Themify shortcodes when building your websites, well, now you can use them on any non-Themify theme, too!
Themify Icons Plugin
Themify has also released its gorgeous collection of iOS 7-inspired icons. Again, built-in by default to Themify themes, you can now use them with any theme of your choosing, courtesy of this awesome plugin.
The Themify Icons are particularly popular among developers — the icons can be used on personal projects or added to the theme you're developing. Targeting designers and developers specifically, Themify has released an Icon Font, giving you the opportunity to use its icons as you please — even in commercial projects.
Themify Conditional Menus Plugin
Finally, we have the Conditional Menus plugin. As the name suggests, this allows you to use conditional logic to determine which of your custom-built menus is displayed on any given page. If you want to tailor your menus to fit the content displayed on the screen, this is the free plugin you need.
Final Thoughts
Overall, Themify offers everything you'd want from a WordPress club — its memberships are affordable, its selection impressive, and its products high quality.
Although products are available to buy individually, if you're prepared to part with just a bit more money, Themify's value increases enormously. For less than the price of a second theme, you can have access to the full collection of 50 — with more themes on the way.
With themes built for a variety of purposes and near-endless customization tweaks, these Themify memberships are perfect for serial site builders and creative agencies alike.
Using Themify? Any favorite/recommended products? Thoughts?
All comments are held for moderation. We'll only publish comments that are on topic and adhere to our Commenting Policy.
Our commenting form also supports the use of Markdown.