Pro Plugin Directory – A brand new premium WordPress plugins directory from Steven Gliebe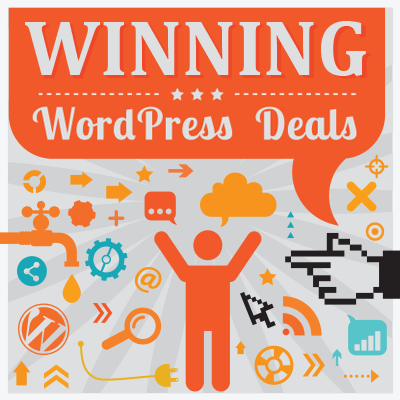 Finding WordPress plugins can often be a pain. If you're looking for a completely cost-free solution, the best place to start your search is, of course, the official WordPress plugin directory. However, what if you don't mind paying for plugins? Indeed, there are a great many WordPress users out there who even prefer to pay for plugins — because in a lot of cases, the resulting income will often enable the developer/s to both better support and continue to improve such plugins well into the future: something that's often well worth paying for!
When it comes to looking for premium plugins, there simply isn't anything that comes even anywhere close to an all-encompassing directory in which to search — which makes finding them all the more difficult.
Welcome a man trying to address this very problem — with a site called Pro Plugin Directory: a site aiming to become the first 'go to' place on the web for people looking to find premium WordPress plugins!
In order to learn a little more about this potentially game-changing new venture and where it's headed, we posed a few questions to the man attempting to make it happen: Steven Gliebe…
Q) So for those who haven't yet heard of it, tell us a little about Pro Plugin Directory. What is it?
The purpose of Pro Plugin Directory is to be for commercial WordPress plugins what the official plugin directory is for free WordPress plugins. The idea is to build up a central directory of plugins with a price tag, in order to make them easier to find.
Q) How did you come up with the idea?
I had a need for it myself and after asking around, concluded that no such directory exists. I grew frustrated from my efforts trying to find paid plugins that aren't listed in the directory on WordPress.org — a process that usually involves running Google searches and visiting several websites, not all of which are even useful. It's often a fragmented process to find a premium WordPress plugin. I thought it would be helpful to bring things together in once place.
Q) What's your background and how did you get involved with WordPress?
I started as a web designer, got into development and then launched a few of my own projects. In short, I was mainly working as a freelancer until about 5 or 6 years ago. I was primarily either using my own simplistic home-cooked CMS for clients or doing manual updates for them. I was using WordPress personally for my blog during some of that time, but it hadn't yet fully matured into the full-blown CMS it is now.
As time progressed a number of the themes I had begun seeing (which were sometimes doing naughty things like registering post types), opened my eyes to the various possibilities of WordPress for non-blog websites. I launched a site that helped people find WordPress themes that ended up failing because it was too labor intensive (an experience affecting how Pro Plugin Directory is run). I decided instead to try my hand at making themes myself. Long story short, my main gig is now developing church WordPress themes at churchthemes.com.
Q) Any plugins you'd especially like to see listed that aren't already?
Every single one with a price tag that meets the directory guidelines. The more complete the directory is, the more useful it will be.
You said especially, though. I've been really encouraged by major players like WooThemes, Yoast and Pippin Williamson submitting their plugins. I hope that other plugin providers of all sizes will follow their lead. My personal wishlist has quite a few. Some in particular that I'd like to see submissions for include BackupBuddy, Beaver Builder and the plugins that Thomas Griffin and Syed Balkhi are responsible for, such as Envira Gallery and OptinMonster.
Sometimes I get a submission for a plugin that I had never heard of but looks amazing. That's exciting to me. There is so much out there to be discovered, and I want to help facilitate that.
Q) Why do you think nobody has tried this yet? Or have they? Tidy Repo?
I don't know if anybody has tried this in the way that it's being done. I didn't find that when I asked around. I've been told some people have made attempts in some manner but failed, though I'm not sure how similar their approach was. The scarcity of information makes me think nothing exactly like this has been tried.
Tidy Repo is a great project. One difference is that Pro Plugin Directory focuses only on plugins with a commercial aspect. Another is that Tidy Repo provides in-depth information about plugins. My goal with Pro Plugin Directory is to be primarily a discovery tool more than a decision tool (although users can leave reviews). What I want to do is present a wide selection of plugins with short summaries rather than the opposite (in-depth coverage of a smaller selection).
One thing I am careful about with my approach is scalability. The defunct theme finding the site I mentioned earlier (which was — still is in fact — called ThemeSorter, by the way) was difficult for me to maintain because I was producing the content myself. You can only go so far before you run out of time or get burnt out. With Pro Plugin Directory, my approach is to have the plugin sellers provide the content by submitting original descriptions as a sort of trade for exposure. So far, so good.
Q) What do you think about the general direction of the WordPress plugin ecosystem these days?
The official directory is basically the same as it has been, and I don't see that changing much. It works, but I've often thought that the WordPress Foundation should give Envato some competition by accepting submissions of commercial plugins and themes. It's pretty clear though that that's not the intention of the leadership. It's just not going to happen, so while the appearance of the official plugin directory has improved, I don't foresee any dramatic changes on the horizon.
As far as commercial plugins go, I am seeing some very encouraging things. For one, plugin authors are by and large operating in a sustainable manner with regard to limiting updates and support to a certain number of sites for a certain period of time. I think much of the credit for this can go to Easy Digital Downloads and their Software Licensing extension, which makes this sort of thing relatively easy.
My feeling is that the commercial plugin market is on the rise. I'm seeing theme shops like iThemes and WooThemes who made a huge splash in the last few years with commercial WordPress themes moving into the plugin space in a big way. It seems to me that there is a bit of a plugin boom going on now. This is another reason I'm excited about Pro Plugin Directory. There are surely thousands of plugins that it could hold, and how useful would it be to have them all neat and tidy in specific categories? Very, I think.
Q) A potential CodeCanyon competitor (at some point in the future)?
A competitor as far as becoming a go-to place to find plugins to buy? I hope so. That would mean Pro Plugin Directory is insanely useful and popular, which is my ultimate goal.
A competitor as in eventually transitioning the directory into a marketplace where sales occur? Extremely unlikely. My intention is simply to present a complete set of options and let the buyer do business directly with the seller. I want to become very effective at this by focusing only on this. Running a niche plugin or theme shop is very involved. Running a marketplace is probably something closer to insanity.
I wouldn't mind seeing somebody build a marketplace that gives CodeCanyon competition though. That would be good for buyers and authors — and CodeCanyon too. My opinion is that the Envato marketplaces would benefit from a few changes having to do with control and pricing, so if somebody could make a plugin marketplace that's more free for the author while at the same time generating sales for the buyer, I'd support it. That last part would be a significant challenge though because that's where Envato does an amazing job.
Q) How confident are you in the idea becoming the 'go to' place for finding premium plugins?
I don't want to be overconfident but I feel that this is a real possibility, and that's what I'm working towards. Commercial plugins are on the rise and although WordPress is 12 years old yet there is still no directory like Pro Plugin Directory. Any success will depend largely on gaining the support of plugin sellers in general. They're providing the content — which is the thing that will ultimately attract the audience. I'm encouraged so far by the exposure and submissions the directory is already receiving.
I will press on and do what I can to keep the momentum going. At some point, with a certain percentage of plugins being in the directory and with a certain level of steady traffic, I believe the directory will essentially start to sustain itself in terms of submissions, traffic and usefulness.
Q) Any plans to monetise the site (after all, the larger it becomes, the more time and resources it will consume)?
Yes, I have two ideas. One is commission for referrals. This wouldn't change much about the site. The directory would just earn a cut of the sales that are generated. My other thought is to sell sponsored listings to give supporting plugins priority exposure. I've actually had one plugin sellers ask if they could sponsor their category already. I may use one or both of these methods of monetization, but I am open to other ideas that people would like to share with me.
My immediate focus though is getting the directory filled up and establishing a stream of traffic to it. It being able to turn a profit will come after the site has proved its usefulness.
Q) Future plans for the site? What developments can we expect to see in the near future?
That's a great question! For better and worse, ideas flow through my head like dolphins in the sea. Here are a few things I specifically want to implement:
The ability to order plugins by date and popularity/trending
Improved handling of add-ons (association with base plugin, filters for showing/hiding add-ons)
Better navigation (breadcrumb path, display of sub-categories on top-level category pages)
Related categories (some sub-categories could fit under multiple top-level categories)
Statistics for pageviews and clicks out
Markdown support for plugin sellers to craft rich descriptions
The ability for plugin sellers to publish coupons
Rating breakdowns similar to WordPress.org and Amazon.com
An active blog and newsletter
Possibly user-submitted listings ("this plugin was discovered by ______")
There it is, my not so secret plan.
Q) Do you have any advice for current/future theme & plugin developers?
Make purpose-specific themes and plugins. Don't try to make something that's all things to all people. Few multipurpose themes make it big. It's easier to find an underserved niche and create solutions for it.
If you're a theme developer, don't lock the user in. Get used to using plugins for registering post types, taxonomies and custom fields instead. Try to find a plugin that exists. If none does, make it.
Don't offer unlimited or lifetime anything. You don't know what the future holds so don't make promises unless you know you can keep them. You could end up drowning in support with no revenue to cover it. Limit support and updates to X number of sites for X length of time and be transparent about it. The vast majority of customers understand. Also have a money back guarantee. It builds trust and helps you sell more.
Don't copy something another theme or plugin provider is doing without knowing why they are doing it. Maybe they simply copied it themselves, and you're wasting time perpetuating something that isn't even necessary. Maybe it's not a match for your particular business and your customers. Know why you do what you do with everything (features, pricing, etc.).
Q) If people like what they see, how can they help?
The main thing people can do right now to help is tell others about Pro Plugin Directory. Write blog posts and make tweets so that both plugin authors and plugin finders are aware of the project. If somebody is a plugin seller themselves, they can submit their plugin to help (we're helping each other). What the directory needs most at this early stage is exposure and submissions. It needs to grow, and it needs to be known in order to become the go-to place for commercial WordPress plugins.
I also appreciate any feedback that people have on the project. I've been fortunate to have some generous minds lend me their thoughts, many of which have been very helpful.
Thank you, Brin, for helping tell people about the project.
— —
If you haven't already, head on over to the site and take a look — and if you happen to have a premium plugin, be sure to list it!
All comments are held for moderation. We'll only publish comments that are on topic and adhere to our Commenting Policy.