Media Temple's Managed WordPress Hosting – First Impressions!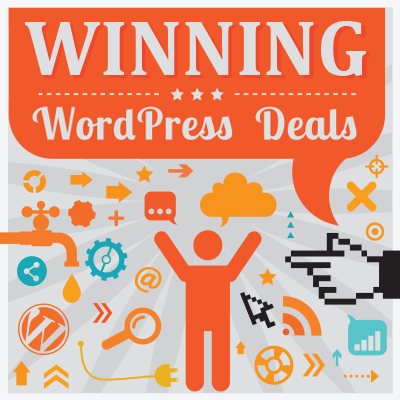 I think it's fair to say that more than a few of us saw this coming… and low and behold, at last, Media Temple have finally announced a brand new Managed WordPress Hosting service! With the allowance of up to three WordPress installs as standard, two staging zones per each of those three installs, somewhere in the region of up to a million monthly pageviews, a brand-new WordPress-theme marketplace and performance that, they say, should be better than any in the market to date (more on this in an upcoming post). I know – wowzers!!! Watch out WP Engine!
About the service:
Media Temple have, in my humble opinion, wisely decided to position this new offering in the top-end region of managed WordPress hosting platforms, competing not on price but instead on value-for-money, functionality and performance. What's more, instead of offering various different packages, they've decided to keep it simple by offering just one plan priced at $29. Let's move on to see what that gets you…
Key Features include:
Up to three WordPress installs as standard
A monthly pageview limit of somewhere in the region of a million – gasp!
An all-in-one, easy-to-navigate control panel
Two 1-click staging environments per install
Access to a unique WordPress theme market*
Highly scalable 'next-gen' cloud infrastructure
Built-in multiple caching layers as standard
Integrated email access with full IMAP support
Automatic backups, security and updates
Unlimited bandwidth and 20GB of SSD storage
How does it look/feel?
The user interface they've provided for this service is, in a word: 'very pretty' (yeah yeah – two words then). Media Temple have obviously put a lot of thought into creating an interface that's both extremely easy to navigate and really quite beautiful:
Screenshot of the backend control panel: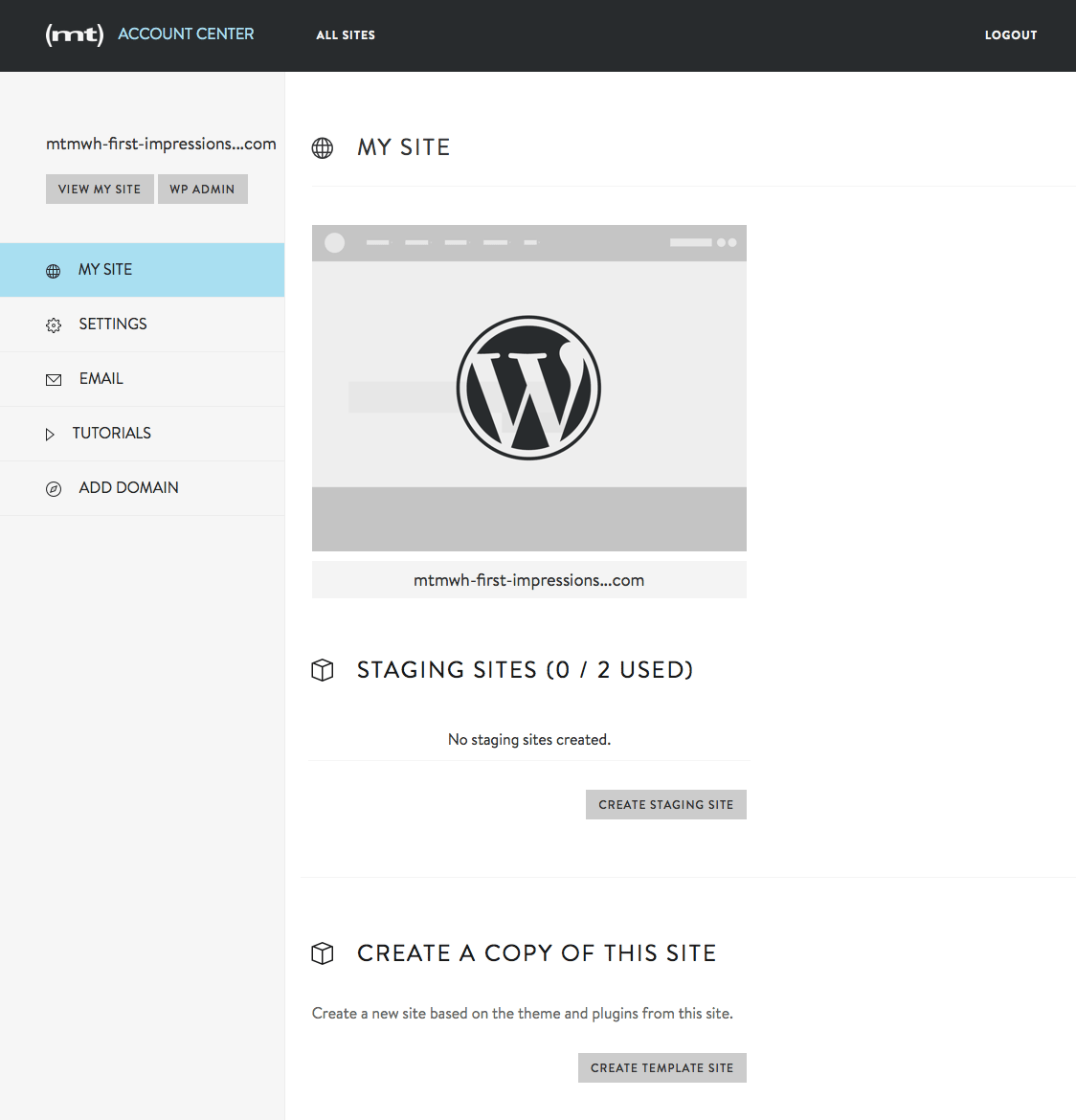 How easy is it to set up?
You may have noticed that a few of the current managed WordPress hosting providers make things overly complicated (to put it politely). Not so with Media Temple: there's no confusingly complicated instructions, no fields to fill out that aren't self-explanatory and all that needs to be done if the domain you're wanting to use with them happens to be registered with another registrar is simply change the nameservers to point to those of Media Temple – what's more, there's also round-the-clock easily-accessible instant-chat support to help should you get stuck.
Speed. . .
One of the major selling points for this kind of service is speed. Speed not only effects the mood of users (and therefore bounce rate and conversions etc) but also SEO. Backups, security and all those other benefits are awesome, but it's my guess that the real selling point (the factor that makes $29 dollars a month sound cheap rather than expensive) is the difference that this kind of setup can make to a site's pageload times!
So just how fast is it?
Our initial tests indicate that out of the box (i.e. with a fresh install, none of the settings changed, no additional plugins and nothing but the default theme installed) load times (for the front page) are somewhere in the region of between 0.4 and 0.7 seconds**! Here's our almost-entirely-out-of-the-box*** test site, should you wish to run it through say GTMetrix or Pingdom for yourself: http://webhostingspeedchecks-mtmwh.com/ (update: site now offline).
GTmetrix report:

Noteworthy:
According to support, although there's no current integration for CDNs (Content Delivery Networks), the team are actively looking into this and such functionality should hopefully be made available as part of a not-too-distant feature rollout.
Conclusion:
Media Temple obviously have the branding, reputation and resources to not only compete in this field, but possibly even to go on and lead it! What's more, now that they're owned by (although independently operated from) GoDaddy they'll also have all the finances they need to backup and expand on their ideas. It may still be early days yet, but this new service of theirs appears to be an absolute winner!
More info:
Read the official announcement on the Media Temple blog at http://mediatemple.net/blog/news/welcome-to-the-future-of-managed-wordpress-hosting/
Watch the official Media Temple managed WordPress hosting Google Hangout hosted by the launch team at https://plus.google.com/events/c00ghkimi9a4gehbujli904sv6c
Read the official overview on the official Media Temple website at http://mediatemple.net/webhosting/wordpress/
*with currently just the one theme available (more to be added later of course).
**Using GTMetrix and Pingdom's default settings.
***literally all we've done is turn all comments and pingbacks off.
Did we miss anything? Thoughts?
(update – 19th March – since writing this post Media Temple have been in touch and kindly provided us with a special offer discount code entitling WinningWP readers to a pretty generous 30% off all Media Temple hosting plans, including the aforementioned new managed WordPress hosting service – view coupon)
All comments are held for moderation. We'll only publish comments that are on topic and adhere to our Commenting Policy.
Our commenting form also supports the use of Markdown.