An Impressive New Drag-&-Drop Landing Page Builder Theme from Themify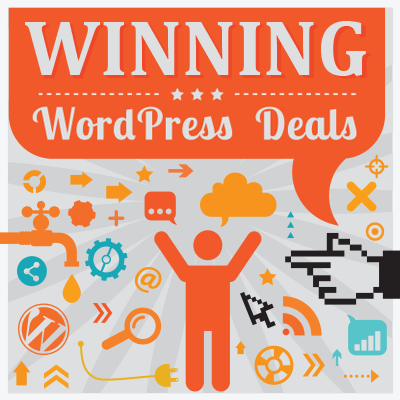 Drag-and-drop page builders are all well and good for people who don't like to — or don't have the time to learn how to — code. Coder or not however, when it comes to creating an attractive landing page you'll likely find yourself at an almost complete loss if you're not a professional web designer and all you have to work from is a blank canvas! Luckily, there's a number of companies who've come to realize this and begun to fill the gap by creating drag-and-drop page builders that come with various pre-built designs/templates with which to work from — such as Themify (one of the leaders in the WordPress drag-and-drop themes and plugins arena).
Looking to put together a visually-stunning landing-page-type site with minimal fuss and — most importantly — without having to employ the services of a seasoned designer? Take a look at 'Landing' — a brand new drag-and-drop WordPress theme you can use to get started on your own!
What's it all about?
When it comes to drag-and-drop interfaces, few companies do things as well as Themify. If you haven't yet seen their drag-and-drop Builder Plugin (designed to work with any theme — be it created by Themify or otherwise) go and take a quick look at this short video on how it works.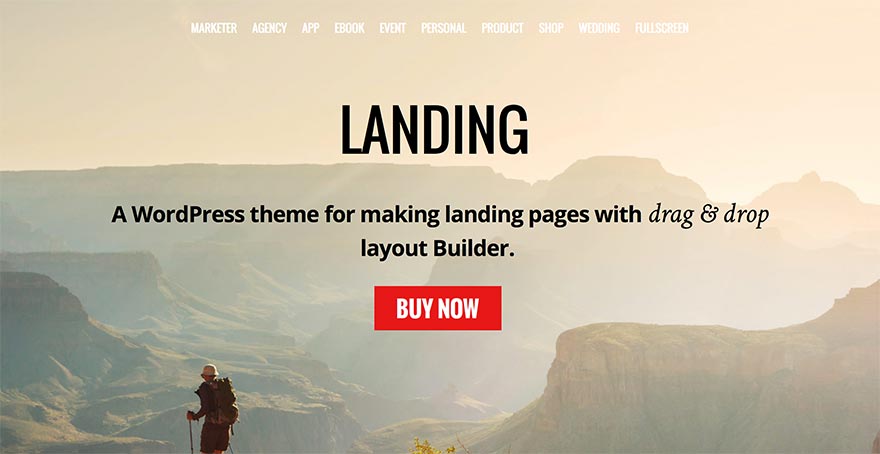 Built to work with the same drag-and-drop interface as found in the above-mentioned Builder Plugin in order to create your own visually stunning landing-page-type websites, Landing comes with ten fantastic-looking predesigned layouts to work from:
Features
In addition to the pre-built templates, a few other things that make this particular theme so capable when it comes to creating landing-page-type sites are WooCommerce support, Mailchimp integration, a number of site-specific features for websites dealing with event promotions for example (like a Google map view, date and time displays and links for visitors to buy tickets) and, of course, it's also completely responsive and retina ready (meaning it will look absolutely fantastic on all screen sizes and high definition displays).
Furthermore, because it uses Themify's drag-and-drop interface, you're also free to extend your page designs by adding whatever design elements (i.e. new layouts, text, videos and images, etc) you'd like!
An example:
Say, for example, you're looking to create a landing-page-type website for a startup company with a new product. Landing contains a pretty impressive-looking pre-built design for doing just that:

…all you'd then have to do in order to create this kind of site is import this particular pre-built design into the theme and get to work on editing it (inserting your own text and images etc) with Themify's drag-and-drop interface — no coding required — and bam: done!
A quick word of caution:
This is an incredible theme and Themify have certainly done an excellent job of creating it. However, if you already have a well-established website and what you're looking to do is to simply create a brand new landing page to tack onto your existing site without changing the entire site design to this new theme, then Landing isn't for you. Because Landing is an entirely new theme and WordPress can only manage one theme at a time, about the only way to use it in this way would be to try either using a plugin like jonradio Multiple Themes in order to force WordPress to allow two different themes to be installed simultaneously or to create an entirely new WordPress install in a new folder (or on a subdomain) on your current site — neither of which are particularly easy/advisable ways of going about things.
But hey, who knows, perhaps Themify will cater to website owners looking to create a landing page for an already existing website (and who aren't willing to change their entire site design over to a brand new theme) with some kind of complete landing-page-building plugin with similar pre-built designs to those found in Landing at some point in the future (in similar fashion to Designmodo's Qards plugin perhaps). Here's hoping anyhow because some of the pre-built designs that come with this new theme of theirs are absolutely stunning!
Oh, and as an added bonus (for a limited time only), Themify are offering this particular theme at 40% off — to be applied during checkout by using the coupon code 'Landing'!
For more information on using Landing, take a look at this handy 5-minute video introduction over on YouTube.
Using Landing yet? Thoughts?
All comments are held for moderation. We'll only publish comments that are on topic and adhere to our Commenting Policy.
Our commenting form also supports the use of Markdown.