Joost Announces WordPress Themes by Yoast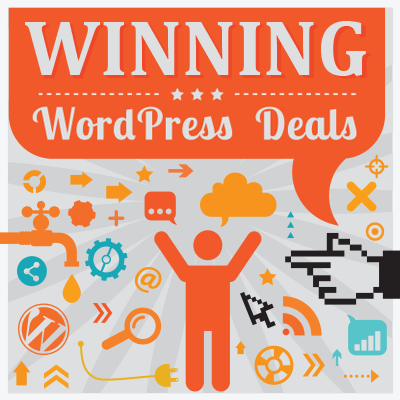 Having become a WordPress household name by producing one of the most popular SEO plugins on the market, Joost de Valk has now announced a brand new venture to add to his ever-growing, and already relatively-extensive list of WordPress-related products, tools and services: WordPress Themes by Yoast.
Over a year in the making/perfecting, Yoast is offering three Genesis child themes: 'Vintage', 'Versatile' and 'Tailor Made' – all of which are fully responsive and come with sticky menus, customizable layouts and colours and eight custom widgets.
Vintage
An elegant Genesis child theme with a Vintage look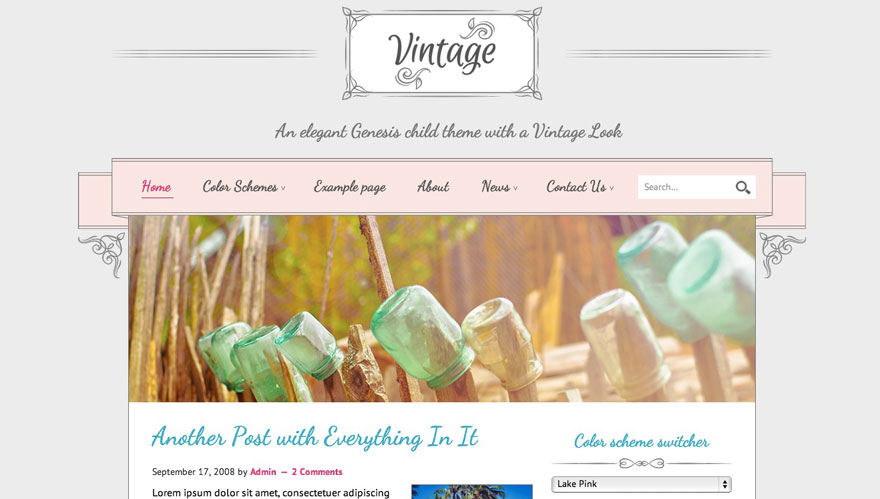 Features:
13 color schemes
Two different header styles
…from $59
Versatile
A versatile Genesis child theme with a Robust Look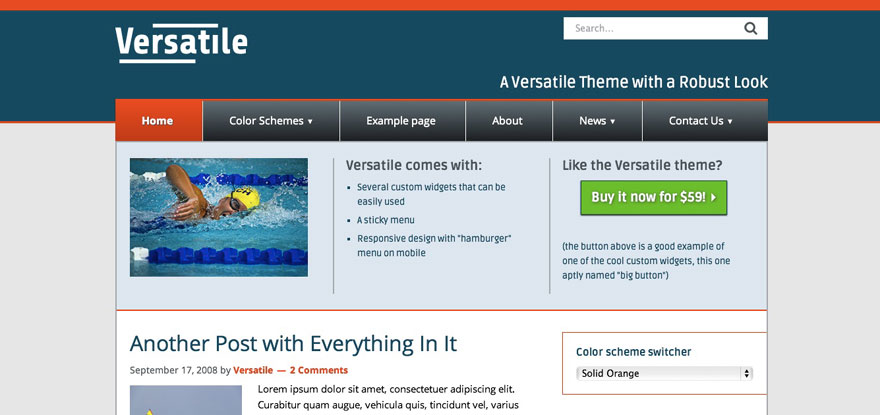 Features:
11 color schemes
Choice between light or dark header background
…from $59
Tailor Made
A clear Genesis child theme with a Fresh and Light Look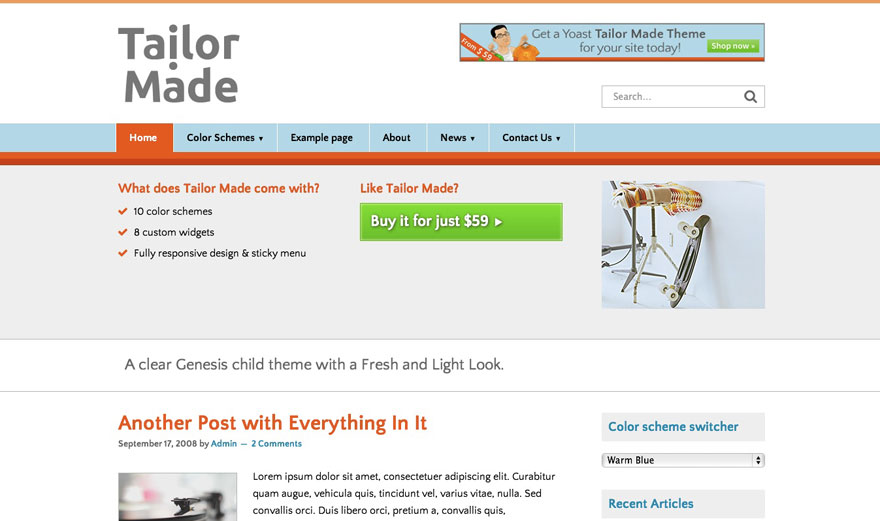 Features:
10 color schemes
Clean yet highly customizable
…from $59
All in all, a pretty nice looking entry into the world of premium WordPress themes – good job Yoast!
***Note (added Nov' 2014): for more top WordPress theme providers, check out our new Where to Buy Premium WordPress Themes Page!***
Here's looking forward to some awesome future WordPress Themes by Yoast theme releases!
All comments are held for moderation. We'll only publish comments that are on topic and adhere to our Commenting Policy.
Our commenting form also supports the use of Markdown.