How Safe is Your Website? — Infographic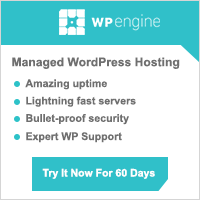 With WordPress now accounting for over 20% of the web, it's obviously a huge target for hackers, and although the WordPress core is made incrementally safer and safer with just about every new release (all the more so thanks to the new automatic updates feature that came out with WordPress version 3.7), it's unfortunately still not all that uncommon to hear about sites getting hacked and/or infected with malware etc (often through no fault of the core itself but rather via vulnerabilities in dodgy themes and plugins etc, and/or often complete failure of the site administrator to keep things updated). Statistically speaking though, just how big is this kind of problem? Just how many sites actually get hacked each year? And how might you go about ensuring it doesn't happen to you (note: if you're still worried about being hacked after obeying all the basics, go take a look at Sucuri)? In an attempt such questions, WhoIsHostingThis have taken the trouble to put together this very handy – and relatively easy to understand – infographic!
How Safe is Your Website:

infographic by WhoIsHostingThis.
Have you buttoned down the WordPress hatches? Is your website secure?
All comments are held for moderation. We'll only publish comments that are on topic and adhere to our Commenting Policy.