How to create a self-hosted WordPress blog – in 7 simple steps (Infographic)!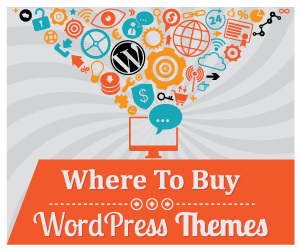 If you're new to blogging and want to create a self-hosted WordPress blog but don't know where to start, this recent – and very helpful – infographic by DreamHost (the very same web hosts used to host the WordPress blog you're currently looking at) could be all you need to get off the proverbial WordPress starting blocks!
Oh, and before we leave you to it: should you be about to procure your web hosting with DreamHost, be sure to check out our amazing WordPress Deals Page where we're pretty sure you'll find a seriously tempting DreamHost web hosting deal or two!!!
Simple Tips to Start/Create Your own [WordPress] Blog:

– infographic created by DreamHost.
Summary: Beginning with the benefits of blogging and some simple demographics/numbers, this beautiful infographic highlights six simple steps on how to start/create a self-hosted WordPress blog: step 1. Choose a subject to blog about; step 2. Give your blog/website a name, purchase the web domain, and setup hosting services; step 3. Install an-easy-to-use blog platform [read: WordPress – the go-to blogging tool of the decade!]; step 4. Create quality content for your blog; step 5. Stay consistent with your blog posts; step 6. Market your blog with social media; step 7. Place advertisements on your blog to generate revenue [a step which is, of course, entirely optional].
Link to current WinningWP DreamHost Deal!
Created a WordPress blog yet? No? Get to it!
All comments are held for moderation. We'll only publish comments that are on topic and adhere to our Commenting Policy.