Where To Find The Best Graphic & Web Design Deals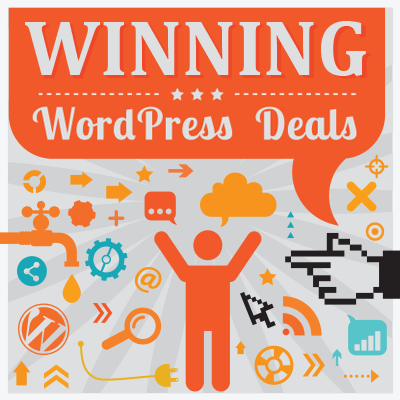 Everybody loves a good deal — especially when those deals are relevant to their interests or business. I work with graphic and web designers on a regular basis, so I'm always looking for sites that offer unique and reliable discount deals on online resources such as books, tutorials, design tools, WordPress themes and plugins — basically, anything to make my clients' money go that bit further. (Note: This website actually offers one of the best collections of WordPress-specific deals out there.)
Unfortunately, out of the hundreds (if not thousands) of deal websites I've come across, only a few regularly offer the kind of exclusive graphic and web design deals that are really worth paying for.
Having been through this search process so many times myself, I've shortlisted three of the best websites for graphic and web design deals, which will hopefully cover just about everything you need for your online endeavors.
1. Mighty Deals
When you're looking for special discount deals on high-quality graphic/web design tools and resources, Mighty Deals is the first site you should visit. Founded and managed by the team behind Webdesigner Depot (one of the top web design blogs in the industry), it has exactly the kind of deals creative professionals find appealing.
The best thing about this site is that the majority of its deals are negotiated exclusively with the original product owners — almost all of them are available for a limited time. You can regularly get discounts ranging from 50% to 90% on web design tools and resources, professional templates (WordPress, Drupal, Facebook), Mac toolkits, and more.
There are no upfront fees or registration requirements (something that isn't always the case with these types of sites), so if you see a deal that catches your eye you can immediately purchase it without any extra hassle. What's more, there's a whole section dedicated to 'free deals' that includes a range of offers exclusively negotiated by the Mighty Deals team for the benefit of their users.
Here are the main categories of offers you can find on Mighty Deals:
Courses — if you're looking to learn new skills or polish skills you already have, you can choose from a wide range of graphic design and development courses.
eBooks — you'll find eBooks on everything from basic concepts to professional design skills.
Fonts — choose from a rich collection of creative and web-based fonts.
Graphics & Textures — great deals on banners, vector images, icons and patterns.
Themes and Plugins — you can also find some appealing WordPress themes and plugins here.
Mighty Deals is updated daily with fresh, exclusive deals, so if you could benefit from keeping up to date with its offerings, I'd recommend signing up for its email alerts to stay in the loop.
2. Inky Deals
Inky Deals is another great platform to find high-quality deals on top design tools and resources. It's part of a network of websites and portals maintained by a team of passionate graphic designers, web developers, and creative marketing professionals who founded the Brainik Network back in 2008 along with Inky's sister site, Designious.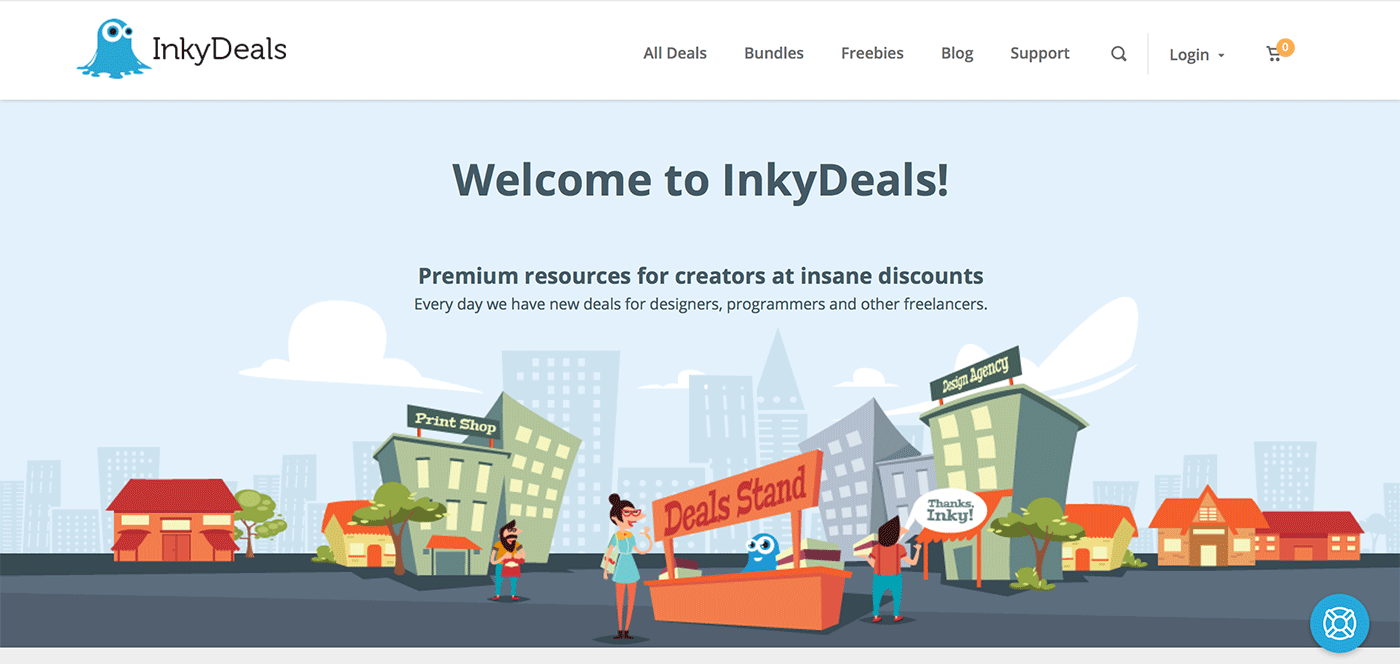 You can find daily updated deals related to graphic design, web design, apps, Adobe Photoshop, vector illustrations, stock images, icons and fonts. One of its most popular and attractive deals, for example, is a free web design bundle that includes 471 free premium resources, along with SitePoint, Designmodo, Vandelay Premier and many others — a bundle that already boasts 10,000 downloads!
Unlike Mighty Deals, you'll need to enter your email address to download or purchase a deal. This will also, however, sign you up for a weekly newsletter listing its recent popular deals and discounts.
3. Deal Fuel
Last but not least, rounding out our list is Deal Fuel — another great platform for web developers, graphic designers, and creative professionals to find regularly updated discount deals and bundles related to the most sought after design tools and resources.
Just like the other two websites on this list, Deal Fuel is a daily deals site. The offers are always changing, and often only last for a limited time. The main deal categories on the website are eBooks, bundles, eCourses, Graphics, Plugins, SEO, software, and WordPress. Apart from the regular deals, you can also find different seasonal packages and discounted bundles of web development and graphic design tools.
You can purchase and download the deals by signing up for free, or save even more on top of the already discounted prices by signing up for its Deals Club membership for $9.99 per month.
Final Thoughts
So that's three of the very best deals websites out there — all of which are managed by folks who understand exactly what the general design and development community is looking for, and who also offer an extensive range of excellent graphic/web design deals. What could be better?
One last thing: Interested in saving even more money? For further discounts on already discounted deals with Mighty Deals, check out our always-popular Mighty Deals Coupon (which offers an additional 10% discount on any deal). Enjoy!
Know of any other superb websites offering similar (or even better) high-quality graphic/web design deals? Feel free to tell us about them in the comments!
All comments are held for moderation. We'll only publish comments that are on topic and adhere to our Commenting Policy.
Our commenting form also supports the use of Markdown.