FrogsThemes Coupon Code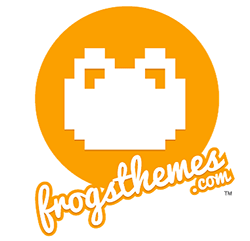 Save 25% on any FrogsThemes theme!
FrogsThemes boast over 38,000 customers and offer a superb range of professionally-designed and easy-to-use niche business themes powered by their own industry-recognized 'FT Options' Framework. Looking to put together a site for an estate agency, a removals company, a plumber, or even a driving school: FrogsThemes have it covered! Best of all, we've gone ahead and negotiated a fantastic FrogsThemes coupon entitling WinningWP fans to a handy 25% discount on any theme (valid throughout 2020)!
Use Coupon Code:
…for a 25% DISCOUNT on any FrogsThemes theme!
(note: for more great deals & discounts see the WinningWP Deals page)
(Coupon code last checked/updated 1st March 2020)