A Selection of Handy Image-Handling Plugins for WordPress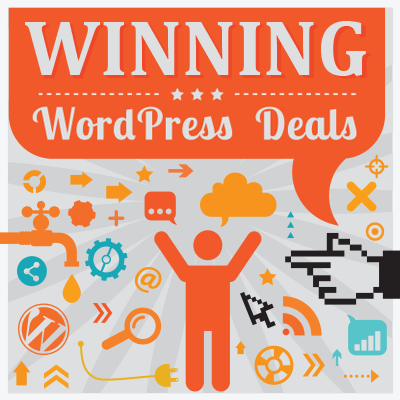 Although the in-built image handling capabilities of WordPress continue to be improved, when it comes to image-handling/editing etc, it arguably still falls a bit short — which means that, users looking to do more than the most basic of tasks (like cropping, rotating and scaling) often find themselves having to resort to using another piece of software altogether (like Photoshop or Gimp, etc) when preparing photos and other graphics for use in your posts/pages.
However, if all you're looking to do is optimize your images or add a few nifty effects, etc, there is another way: via plugins — here's a few examples of basic things you'll perhaps want to do with your images and a selection of some of the best plugins with which to achieve them:
Add Effects to Images from Directly within WordPress

While in the latest version of WordPress you can crop, scale, rotate, and flip images, as mentioned above, if you want to do any color correction or add some effects to your photos, you will need to process them elsewhere…
Introducing Edik, an 'Advanced Images Editor for WordPress' — a plugin that, among other things, lets you add various effects and adjust the color of your images before you add them to a post.
Edik gives you nine filters to work with to adjust the appearance of your images, including:
Brightness
Contrast
Saturation
Vibrancy
Exposure
Hue
Thereby giving you the ability to achieve various color corrections, etc, on the fly, before inserting your images into your posts and pages.
Compress Images for Faster Load Times

A particularly popular free WordPress plugin (with well over 3/4 million downloads to date), Smush.it runs every image you upload to your site through the Yahoo Smush.it service — which compresses and optimizes your images for the web, resulting in smaller file sizes and therefore faster-loading web pages.
Useful features of the free WP Smush.it plugin by WPMU Dev include:
Runs in the background with no disruption to your workflow
Can be used to optimize existing images on your site
Removes all unnecessary data from images for smaller file sizes
Reduces page load times and increases site speed
If you want a very easy way to ensure your site is loading as fast as possible and not repelling visitors, and negatively affecting your site's SEO rating, and then WP Smush.it is an essential image handling plugin for WordPress.
Add a Watermark to the Images on Your Site

If you're looking to dissuade other bloggers from 'borrowing' your images, or at least get some recognition and perhaps extra traffic if/when they do, adding a watermark is definitely something well worth considering (especially if said images have real value to you).
What's more, adding a watermark to the images you use in WordPress can also help indicate to your visitors that you are in fact the person who created the photos or illustrations used on your site — something that's particularly beneficial if you're using the images on your site to promote services like photography or graphic design, etc.
In short, the benefits of using a watermarking plugin for WordPress include:
Inform visitors you created the images on display
Help prevent your images from being used without permission
Brand your content in a professional and consistent way
There're a few different watermark plugins for WordPress available, with Watermark by Alticreation being one of the best — interestingly, this particular plugin doesn't actually modify any of your images, but rather uses code to place the watermark on top of your images when they're viewed or downloaded through a browser — thereby allowing you to access the original (non-watermarked images) from the server whenever you please and disable the watermarks (should you ever wish to) by deactivating the plugin at a later date.
More on Alticreation's Watermark plugin
Conclusion
Are the days of Photoshop numbered? Of course not! However, the next time you're about to open it (or any other advanced image-editing software for that matter) for some relatively minor image-editing task, perhaps it's worth thinking 'is there another, easier way'? Because with so many plugins available these days, there probably is!
Know of any other useful image-handling WordPress plugins?
All comments are held for moderation. We'll only publish comments that are on topic and adhere to our Commenting Policy.
Our commenting form also supports the use of Markdown.