Could displaying social share buttons at the top of posts be hurting your SEO?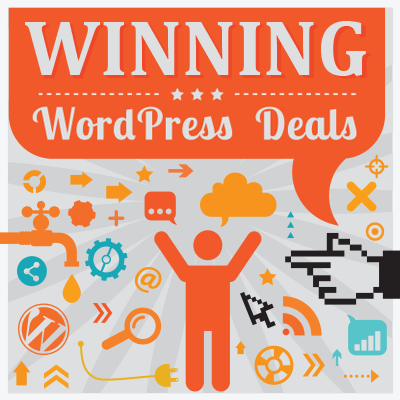 I know, I know, what an odd idea right: "that displaying social share buttons might be harming your SEO"! …allow me to explain: we all know that search engines (like Google) are now all about semantic search, and semantic search is, according to a book I've just finished reading
, at least partially influenced by how much of a positive reaction your content creates on social media channels, i.e. the more your content is liked, shared and commented on etc, the better – since these can all act as positive indicators that your content is interesting, important and influential; and therefore worthy of a decent ranking in the SERPs. But what if you display your social share buttons at the top of each post on say a new website with only a few relatively uninfluential* visitors each day?
Theory
I wonder if in this scenario, rather than helping your SEO, the presence of these social sharing buttons (at the top of each post) might actually be harming it… Because these social share buttons will most likely be displaying only very low numbers of shares (thanks to having only a relatively small number of visitors to your site), which may then act as a turn off for anybody visiting the website for the first time (i.e. anybody who doesn't yet know just how great your content really is). For example, let's say you've just published a pretty decent post that begins to rank in the SERPs (perhaps thanks to a few savvy keyword placements etc). After a few days (remember we're talking about relatively unknown websites here – which will likely as not only be crawled every day or two at best) the post will then begin to attract brand new visitors to the site. If the first thing you show these brand new visitors is a row of social share buttons displaying very low numbers of tweets, likes, Google +1s, etc, what you might be inadvertently saying to these new visitors is**: 'the post you've just found isn't very popular and is therefore probably not worth bothering about', which may then push these hard-earned new visitor straight back to the SERPs to look for another article that either displays no such data or, better yet, displays heaps of tweets, likes, +1s, etc – which would then indicate to Google that the visitor wasn't happy with what they found on your site – which would then presumably cause Google to give your content a lesser ranking in its semantic SERPs! Ouch!!
Worse still (as if that's not bad enough), not only will your content then be liable to drop down in the SERPs, your content will then be further losing out on any potential shares that may have come from those people who would have read your content had they not been put off by such visibly low numbers of shares – thereby (assuming Google really does put a decent amount of weight on the number of social shares etc a post receives) stopping your content from receiving any boost in the SERPs it might have gained had it been shared by these people who ended up going elsewhere. Ultimately causing similar content to yours, published by perhaps lesser quality sites already frequented by large numbers of people who regularly share content – sometimes without even reading it – to rank higher than yours in the SERPs! Double Ouch!!!
The problem of course wouldn't be applicable for a site that is already very established and has a large following. Because such sites with large followings, say www.webdesignerdepot.com or moz.com/blog for example, will pretty much never publish a post (almost regardless of what the post is about or its quality***) that doesn't get at least a hundred (sometimes a few thousand) or so shares within the first day or two simply because they already have such huge amounts of established traffic!
The flip side
There are of course a few obvious reasons to keep such social buttons at the top of posts (even when they show only very few numbers of shares), for example: having social share buttons at the top of posts makes these posts easier to share (largely applicable for people who don't make it far enough down the page to reach the social share buttons located at the bottom of posts), and that should your site have a number of posts that for one reason or another manage to get a whole heap of shares, then these visible large-numbers of social shares will, to a certain extent, encourage first-time visitors to read on further – i.e. partly to see what all the fuss is about.
Question
I wonder if Google takes this kind of thing into account somehow?! I sincerely hope so… however, for the foreseeable future, we'll only be displaying social share buttons at the bottom of our posts (since this isn't a site with much of a following yet)!
*by which I mean visitors who don't themselves yet have much social reach/influence.
**especially if these new visitors can see (via the post date) that the post in question is already a week or two old.
***note both WebDesignerDepot and Moz generally publish only excellent content and have done for a good few years (long before semantic search came into play).
Any Google experts care to comment? Perhaps the answer is to only display social share buttons at the top of posts that don't show the numbers of shares at all?
All comments are held for moderation. We'll only publish comments that are on topic and adhere to our Commenting Policy.