CSS For Beginners: Where To Learn CSS Online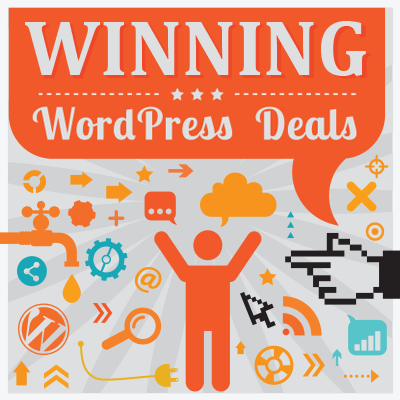 A few years back while I was walking through a local bookstore, I came across a book that grabbed my attention. Curiosity then nudged me to pick it up and scan the book cover.
"HTML & CSS For Dummies," I silently read the cover to myself. I smirked at the sort of comedic bend that I knew the book would lend itself too, but abruptly shoved the book back on the shelf.
Why? Well, to be completely honest, I was a bit offended by the title.
Don't get me wrong. I really like the Dummies book collection: I actually I own a few of their books myself; my reaction though, was purely emotional.
You see, at the time, I was trying to learn web design, but having serious issues with it. To be precise, I was struggling with CSS. I couldn't wrap my head around it at all.
When I came across this book, the word 'Dummies' felt like a jab at my intellect – since I was already feeling like an idiot for not understanding more about how CSS worked with HTML.
Yes, I could look up code snippets online to copy and paste into my website's stylesheet, but that wasn't what I wanted.
I wanted a full and rounded understanding of how CSS worked, and I really wanted to learn how to code.
In short, what I'm trying to get at is if you're struggling to learn CSS, you're not alone.
In the end, I muddled my way through learning CSS. However, I don't want the same for you.
If you're struggling to find that illusive starting point in your coding education, then I hope you will consider this your guide to getting started with learning CSS online.
CSS For Beginners: Best Free Online Resources
With so many websites that claim to help beginners learn CSS, figuring out which one to choose can be overwhelming.
To help you get started, I've compiled a list of some of the very best free online resources (a list of premium resources follows on further down the article) for learning CSS:
Codecademy

Codecademy is one of my favorite websites for learning how to code.
Unlike many other places on the web that simply list the code and explain how it works, Codecademy gives you a hands-on approach to learning.
You're given lessons in bite-sized instructions that are easy to follow and understand – something I would have really appreciated when I was just starting out learning CSS.
And since CSS is best learned by repetition, the fact that you get to write and practice code right in the browser means that you'll have a better chance of remembering what it is you're learning.
As a side note, Codecademy also offers other amazing coding lessons, from Ruby to Javascript and beyond.
In fact, everything you learn on the site can teach you how to build and code entire websites from scratch. All for free! (happy dance)
Udemy

Everyone has a different way of learning things.
If you're a very visual person, then Udemy may just be your yellow brick road.
Though Udemy usually charges for the classes available on their site, they also have a wide array of video courses that are absolutely free.
I've personally taken some of these free courses, so believe me when I tell you that you're not going to get disappointed in what you learn just because it's free. Udemy's free courses are top-notch and I would personally recommend them to anyone wishing to learn CSS.
Create a free account on their site and get instant access to both free and paid courses. Oh, and they also have both iPad and iPhone apps for learning on the go.
Tuts+

Most people already know that nearly all of the courses on Tuts+ require a fee, but seldom know that they also have some nice free courses that can help get you started.
Their 30 Days to Learn HTML and CSS course, for example, gives a very nice breakdown of how HTML and CSS work together and include tutorials on each of these coding languages.
Simply sign up and get access to the 32 video lessons they have available on the subject.
Sitepoint

SitePoint is another great online resource for beginners.
Though they don't have a set course for learning CSS, they do have a great resource list that you should definitely bookmark in your browser – not to mention a wide array of different books on various coding languages (including CSS of course).
CSS For Beginners: Best Premium Online Resources
"Premium? As in paying to learn CSS?"
Yes, that is what I mean, and I can already hear your next question…
"Why would I pay to learn CSS when I can learn it for free?"
Well, to answer that question, there are physiological reasons for paying to learn, such as the fact that many people are inclined to take something more seriously when they're paying for it: while learning for free might be preferable, paying a small fee for a year or on a month to month basis can be very motivating.
For me, I'm always more likely to use something when I've put my own money into it. And I know I'm not the only one who feels that way either.
Aside from motivation, there are also two distinct advantages in choosing to pay for such premium courses.
1) Many who start with wanting to learn CSS often find themselves wanting to later learn more comprehensive types of coding to expand their design and development knowledge.
2) Those who wish to get into the technical field often have difficulty doing so without some kind of certification or training.
…not to mention the fact that paid resources are often (although no always) of a better quality than those offered free of charge.
If you're serious about learning web design & development, and you're looking for a flexible approach to your education, then check these bad boys out:
Treehouse

Treehouse has quickly grown into one of the most well-known online resources for learning all kinds of web design and development related coding languages – including CSS (of course).
As someone who has a subscription with them, I can tell you from personal experience that I understand why they've grown so fast.
The interface is friendly and the courses (or tracks, as they call them) are easy to start, follow and finish.
As you finish each of the courses, you're rewarded through a badge system which is surprisingly, well… rewarding!
If you're learning CSS in the hope of branching out into the wider world of web development, seriously consider this as your first stop! You can set your own pace for learning something like CSS, but everything that you'll learn keeps up with the most current web design practices.
What's more, the tracks you finish not only give you an understanding of how to design and build websites, but they also teach you the aspects of starting and running a business – something which, as a freelancer, can be a huge help in not only getting your business going but also in keeping it organized.
Furthermore, Treehouse currently allows you to start a free trial – to see if it's something that you'd really like to use and pay for.
After the trial, you can choose between either the:
Silver plan for $25 per month
Gold plan for $45 per month
However, if you're quick about it, you could actually start and finish the CSS course before needing to pay for a subscription – i.e. simply on the free trial!
Learnable

Learnable is an extension of the SitePoint (see above) network.
Their lesson and video library is extensive and comprehensive, especially when it comes to CSS.
As far as the differences between Learnable and Treehouse, I couldn't find many: both have a great library of video courses, however, Learnable also has quite a few books.
Another difference that I noticed was their pricing structure. Whereas Treehouse price is two-tier, Learnable has 3 pricing options:
1 month=$29
6 months = $99
1 year = $149
Ultimately, you spend less if you pay for a whole year with Learnable than with Treehouse.
If you're not sure which one you'd like to go for, Learnable also has a free trial that you can sign up for as well. So if you're on the fence about it, just give both a quick trial run.
Personally, I took a quick tour of Learnable's CSS lessons and really quite liked both the feel of the videos and the things they had to offer outside of just those courses.
Lynda

Now, if you've been searching online for places to learn to code, then chances are that you came across Lynda.
Lynda has courses that teach you everything from HTML and CSS, to CAD and Illustrator and beyond.
They boast over 2,700 video courses and more than 122,000 tutorials with more added every week! As far as I can tell, they have one of the largest video training libraries online.
With regards to pricing, Lynda really isn't much more expensive than the other two mentioned above. The pricing for membership is as follows:
Basic: Month to month – $25
Basic: Annual Billing – $250 (saves you $50)
Premium: Month to month – $37.50
Premium: Annual Billing – $375 (saves you $75)
One major bonus to the membership is the certificate(s) of completion that you earn.
Though obviously not the same as a college degree, many companies have started looking more at good portfolios and certificates like these in order to get a feel for your skills.
With such an extensive library of courses, you can learn a whole lot more than just CSS and Web Development with Lynda.
In fact, their business courses are some of the most comprehensive I've seen: if you've got that entrepreneurial spirit about you, then I'll pretty sure you'll love the training you get with a view to business.
Where To Learn CSS From Scratch: Final Thoughts On Learning CSS Online
So just where is the best place to learn CSS from scratch? Well, everyone is a bit different. Whereas I may like Treehouse, you may prefer Learnable.
Each site is designed differently and has something unique to offer, so my suggestion would be to take a quick look at each one yourself, pick one that suits you and then simply jump in and get started!
That said, if you're on a tight budget, consider starting out with Codecademy. If you give yourself one week and push yourself to spend a half an hour to an hour in the CSS course, you will be surprised by how much you will have picked up.
And though I truly love all that Treehouse has to offer (including the tracks on learning to build WordPress Themes, which was actually a large reason why I choose them), I'm kind of bummed that they don't offer Certificates of Completion.
Since Lynda isn't much more expensive for their basic membership, going with them could be a better choice for you if you'd like to get your hands on viable proof that you know a thing or two about web design.
Admittedly, breaking into learning code can be a bit of brain buster as first – just like learning a spoken language can be hard when you're first starting out, learning a coding language (like CSS) can take a while to finally click.
But don't give up; stick with it.
Be strict and firm with yourself – and if you need to, be sure to find ways to motivate yourself to continue learning.
All things considered, CSS is probably one the easiest of all the coding languages to learn. Best of all, it does wonders to help your brain understand more about how the world of coding works in general.
There is a huge need for educated, business-minded people out there, and if you can get the training in both, you can be well on your way to an amazing and exciting career.
Who knows… Maybe you're the next Chris Coyier!
Guess you'll just need to push your limits and find out. (wink)
Tried any of the above? Know of any other great resources? Any preferences?
All comments are held for moderation. We'll only publish comments that are on topic and adhere to our Commenting Policy.