Cold Calling — Finding New WordPress Clients the Easy Way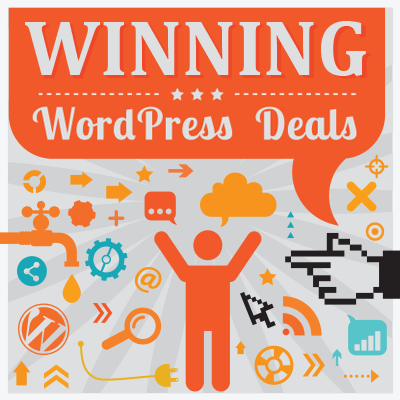 It's almost April. You have bills to pay, a mortgage to fill and insurance that you just can't afford. Your freelance WordPress development business hasn't taken off. You never thought that finding new clients could be so stinking hard.
A bit of blogging, handing out the odd business card and continually applying to bottom-of-the-market job board listings pretty much sums up your marketing strategy, because that's all you can afford. You don't have four figures to drop into advertising and PPC every month.
No clients, no money. Was this whole freelancing thing a bad idea?
Don't give up hope just yet — not until you try this time-tested, proven marketing strategy to turn phone numbers into well-paying clients.
Welcome to cold calling.
What Is Cold Calling?
In essence, cold calling for WordPress developers involves picking up the phone, calling a random business that doesn't have a website and saying "Hey, you don't have a website. Want me to make one for you?"
You phone a business to see if they need a website designed. You call cold prospects (i.e. untargeted people who may or may not be interested in your service), hence the term "cold calling" (a.k.a. telemarketing).
Cold Calling — The Benefits
Cold calling is by far the most effective free short-term marketing strategy. Here's why.
There's no competition. Since the client only knows you and none of your competitors, there's zero competition to worry about (unlike those job boards where each listing receives a hundred different proposals in 24 hours).
You have to get a response. Unlike e-mail queries, there is no trash button for cold calls. Since you are actually talking to him on the phone, you force the prospect to give you a response then and there.
Charge your rates. This isn't eLance or 99Designs. No bids, no haggling, no negotiation, unless you say so.
Good conversions. Average telemarketing conversions are all over the place — some people report 2% conversion, others much much higher! Even if you average 5% (almost certainly on the low side), that's still one client per twenty phone calls (which should take no longer than 60 minutes).
Spread awareness. Even if the prospect doesn't hire you right on the spot, they now know who you are. Later on, they might do some research and realize how much revenue they are potentially missing out on by not having a website. Guess who they call first?
Telemarketing Tips
Before you pick up that handset and start flipping through the yellow pages, take a look at some of the telemarketing tips from the pros.
Script it. Some say that you should just try to sound natural, but the usual result of that is a lot of ums, uhs, and stammering. Know what you're gonna say before you say it. Mix in the right amount of flexibility too, though.
Make it about them. Don't tell your clients about what you do. Tell the people on the other end about how you can help them. Instead of "Hi, I'm John and I design WordPress websites", try "Hi, I'm Mark and I help businesses like yours to attract leads and customers via the Internet by designing websites".
Don't waste time. Support agents don't care about what your day has been like. They also don't want to tell you about their day. Cut the chit chat, get on with the sales pitch. Nobody ever liked listening to a sales pitch so make it quick, but memorable.
Wrapping Up
If cold calling isn't a marketing strategy you've employed yet in your freelance business, 2014 is the year to start with it. Pick up the phone and flip the phonebook.