Casper – a spooky, Ghost-like WordPress theme. . .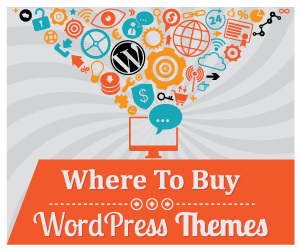 One of the most appealing things about Ghost (an up-and-coming blogging platform we've had an eye on since early 2013) is its undeniable beauty. That's not to say that WordPress isn't beautiful, because it is* – however, Ghost brings a certain extra something to the blogging table: it's slick, smooth and simple in ways that WordPress simply isn't (yet). That's not to say Ghost is better than WordPress – after all, they're completely different systems… (more on this in a future post). However, one of the things I've personally thought just about every time I've seen a fresh install of Ghost is: 'darn that's a nice looking default theme!' A thought that is almost invariably followed by another: 'I wonder if there's a theme like that available for WordPress…' Well, as it happens, there is: introducing 'Casper' by Lacy Morrow.
Casper
(A Ghost-Like WordPress Theme)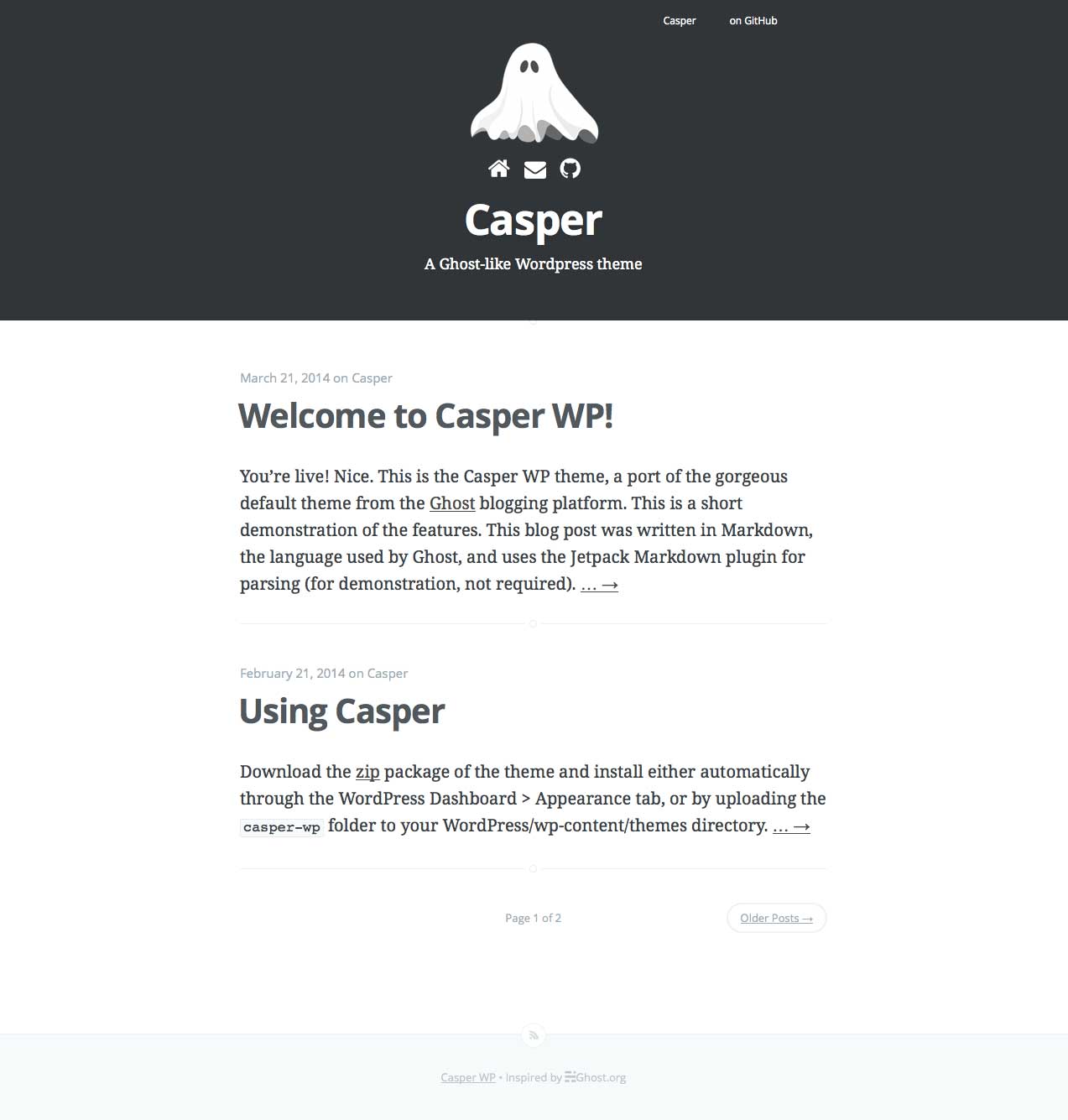 Summary: Based on underscores and inspired by the Ghost blogging platform, Casper is essentially a WordPress port of the default Ghost theme by the same name – created with the goal of combining the look and feel of the aforementioned theme with the power of WordPress.
– created by freelance web developer Lacy Morrow.
*although beauty is, of course, 'in the eye of the beholder'!
Note (credit where it's due): WPTavern wrote an excellent post on this very same topic about three weeks ago (link to said post) …I just happen to like the theme so much I thought I'd give it an extra shout out here as well!
***Note (added Nov' 2014): Looking for premium WordPress themes? – Check out our new WordPress Theme Providers Directory!***
Using this theme yet? Thoughts?
All comments are held for moderation. We'll only publish comments that are on topic and adhere to our Commenting Policy.
Our commenting form also supports the use of Markdown.