35+ Superb Free and Premium Ghost Themes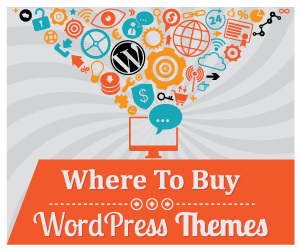 As a follow up to our previous post comparing Ghost to WordPress, we thought we'd delve into the world of Ghost themes. Ghost themes often capitalize on Ghost being "Just a blogging platform", focusing on simplicity, readability and big/bold text. However, there's actually a good number of Ghost-theme authors who've gone over and above the norm, putting an amazing amount of time and effort in to create some truly stunning designs — designs that many WordPress theme authors could actually learn a thing or two from!
In order to assemble the following list of free and premium Ghost themes — themes that we believe to be about the best Ghost currently has to offer — we've trawled through literally hundreds of different themes from a wide variety of different sources, including the official Ghost Marketplace, Themeforest, Creative Market, Github and more — keeping an eye out for thoughtful, creative and inspirational new designs!
In no particular order: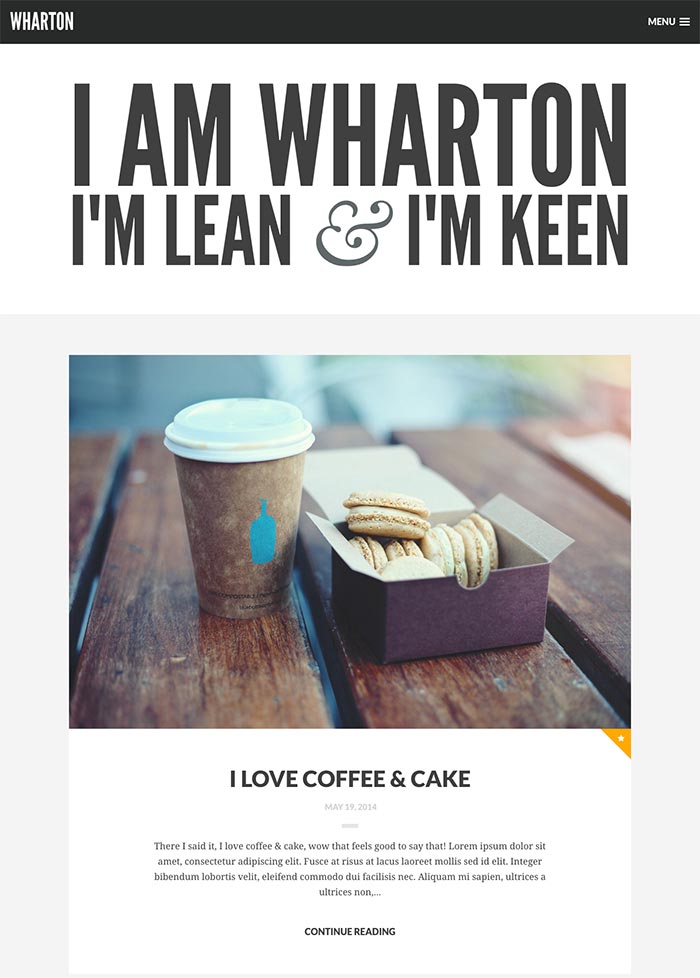 – by MeanThemes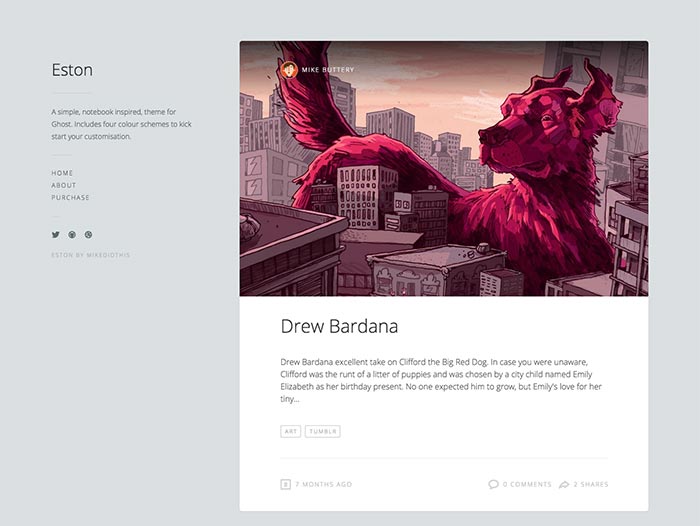 – by MikeDidThis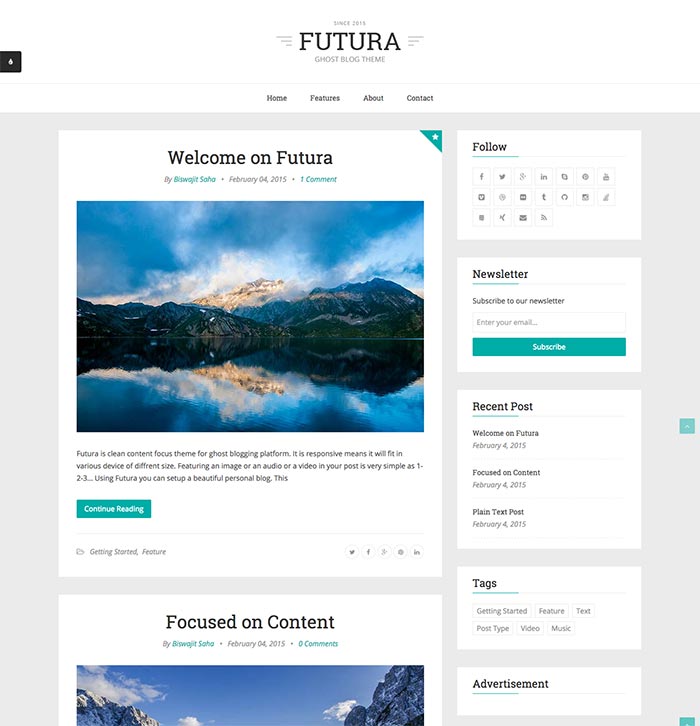 – by GBJsolution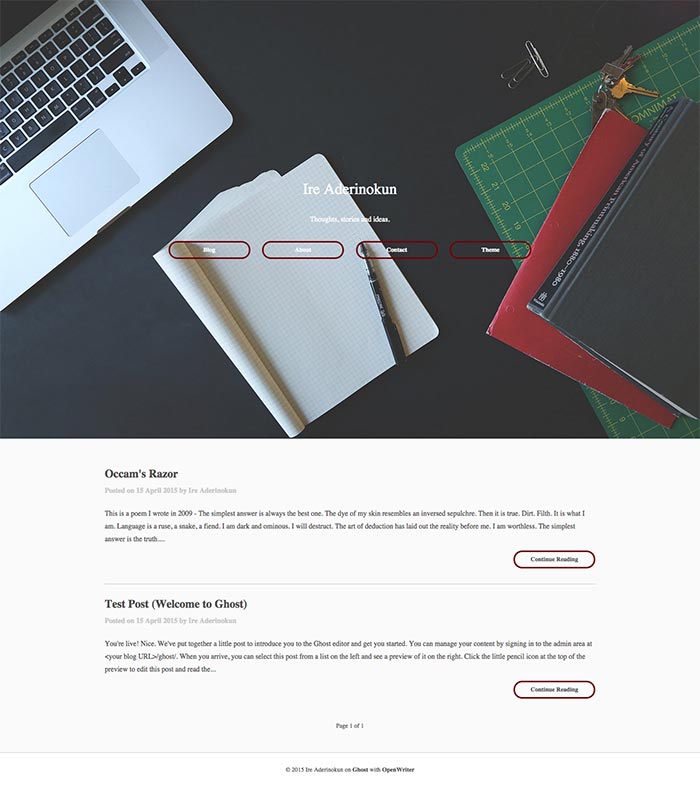 – by Ire Aderinokun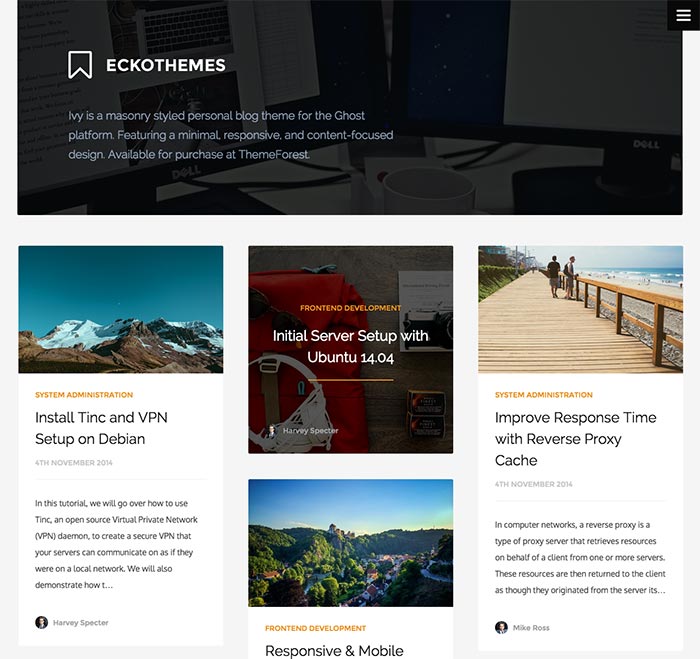 – by EckoThemes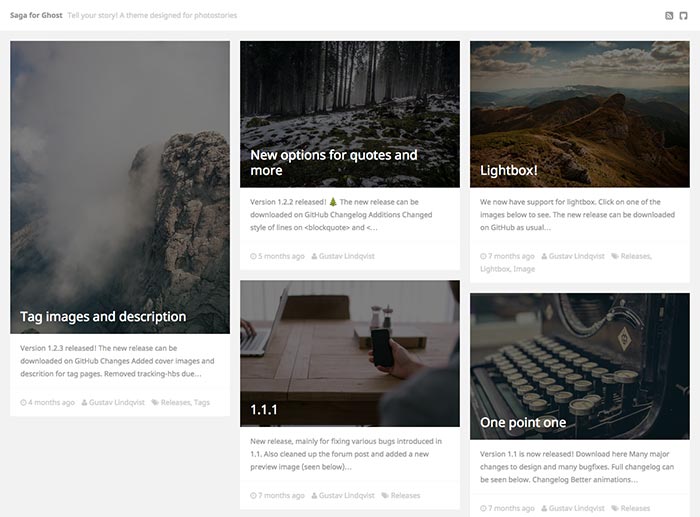 – by Gustav Lindqvist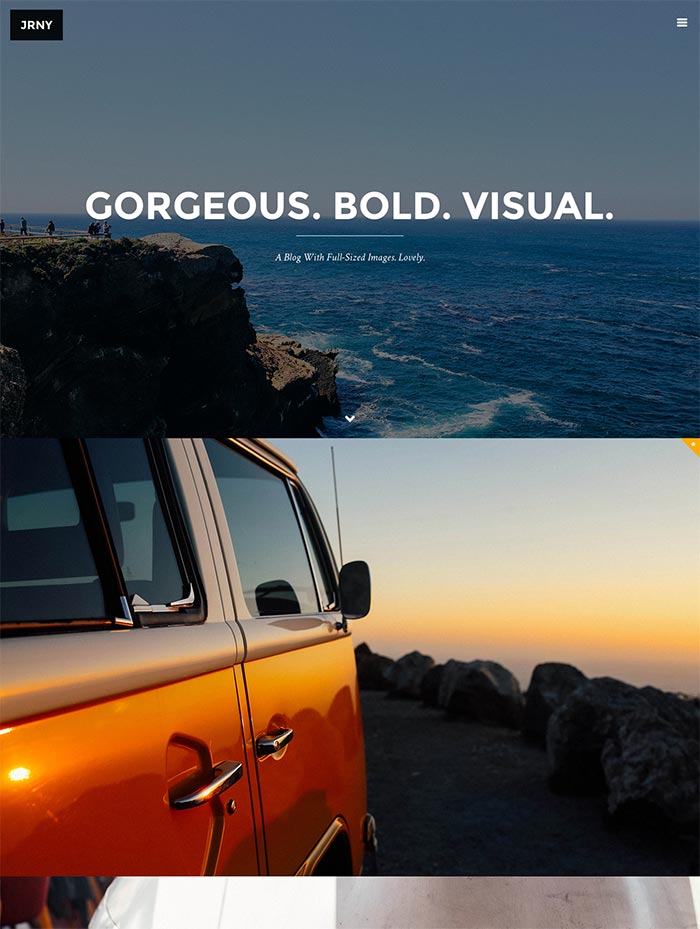 – by MeanThemes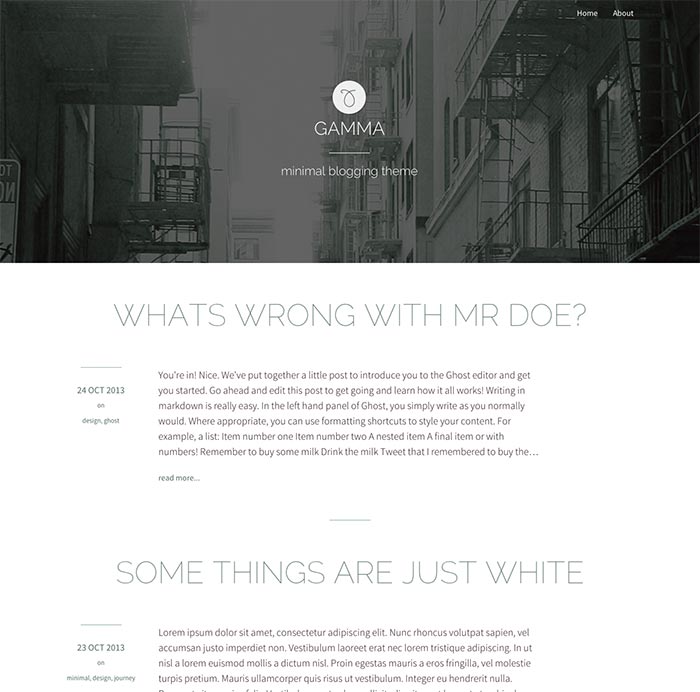 – by Oxygenna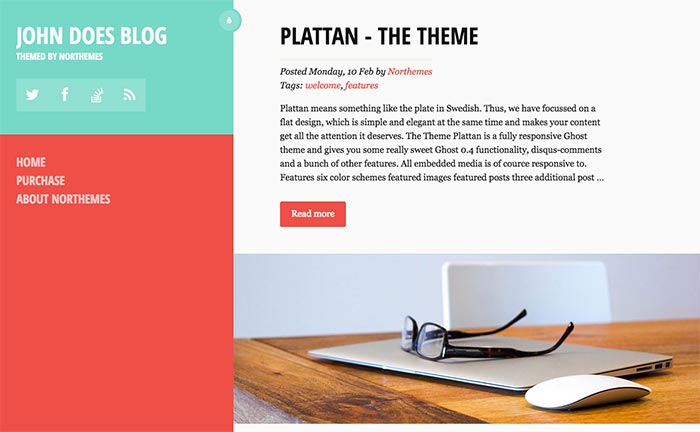 – by NorThemes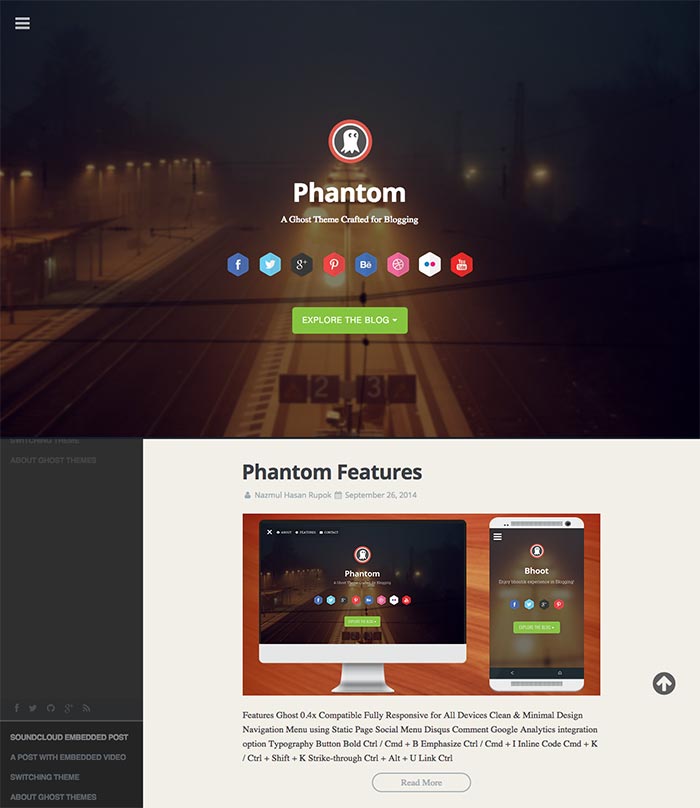 – by Codetic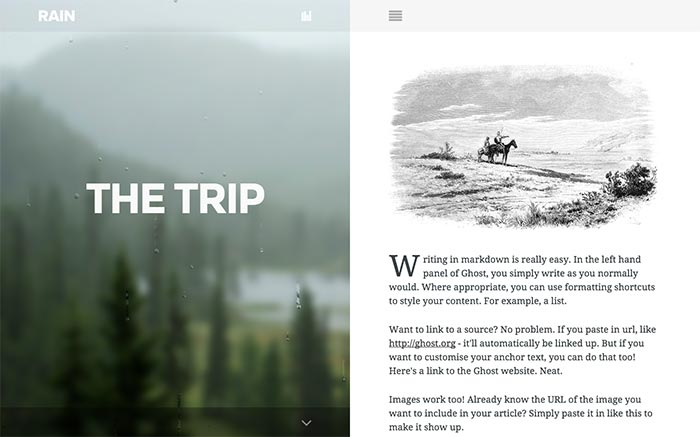 – by FreshFace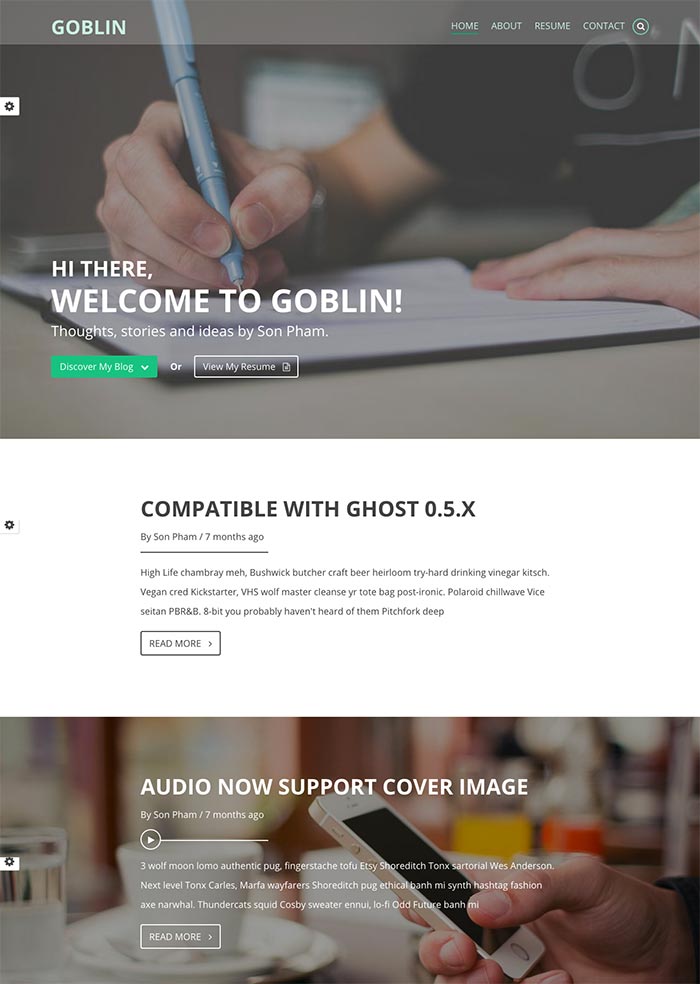 – by SunflowerTheme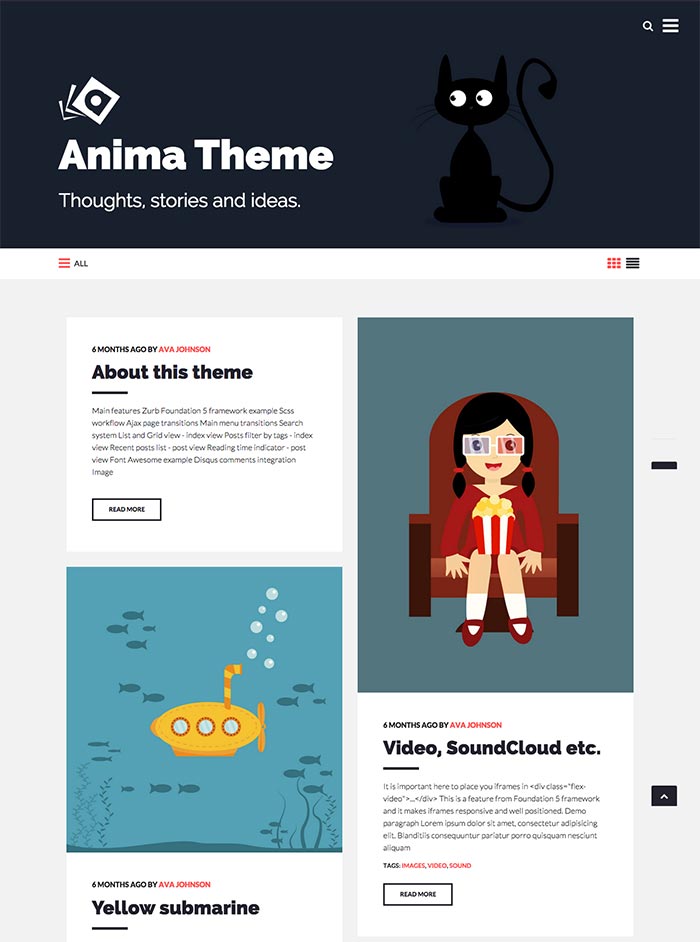 – by pxThemes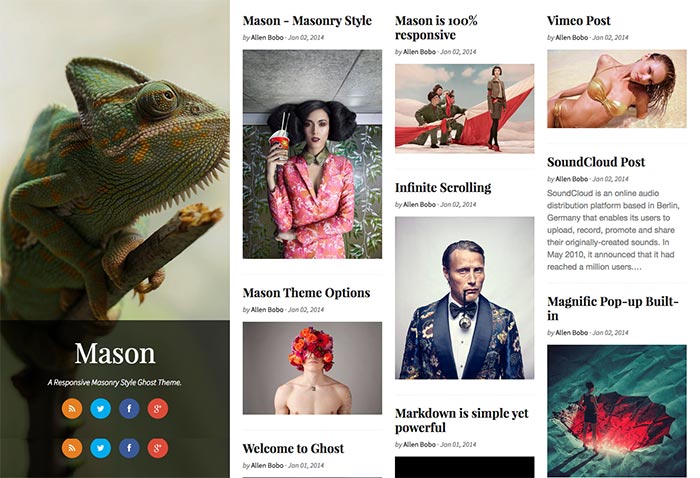 – by ThemeArtisan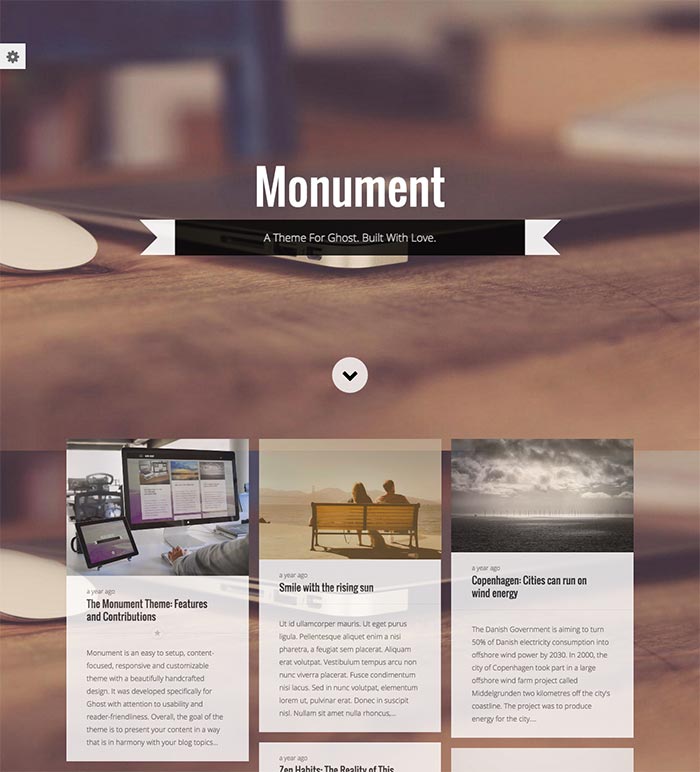 – by JanGunzenhauser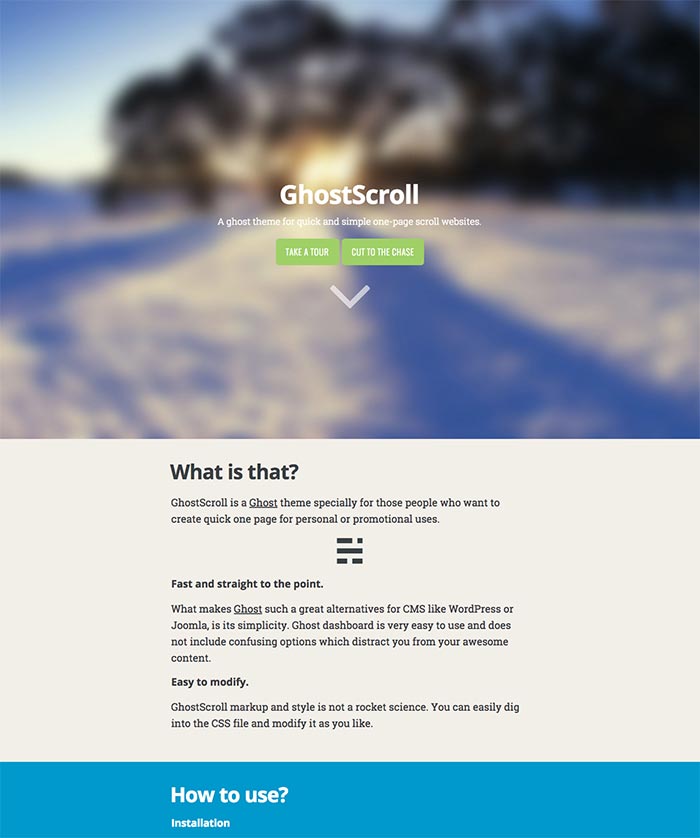 – by Yonatan Wolowelsky
– by QBKL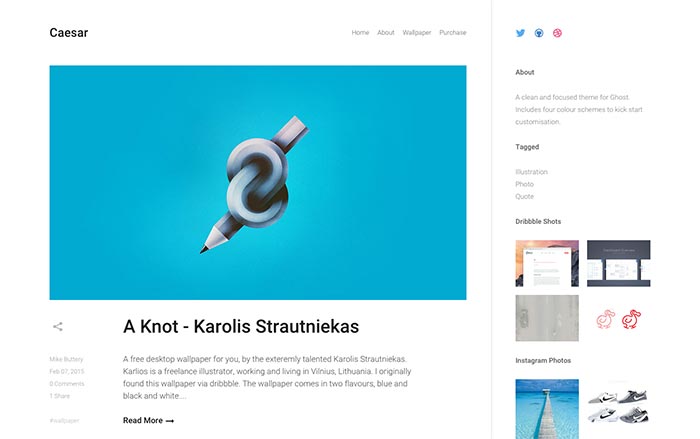 – by MikeDidThis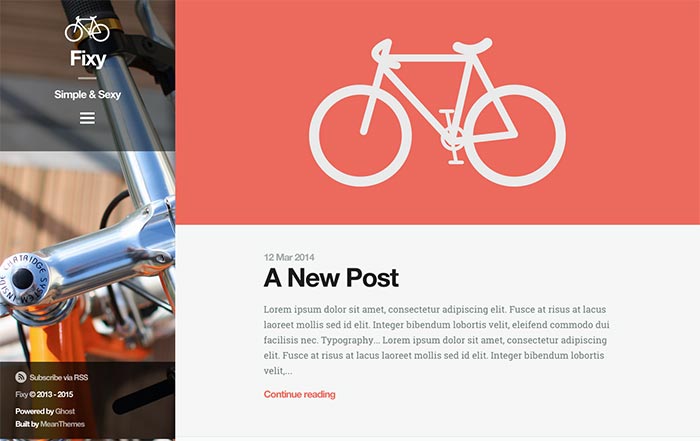 – by MeanThemes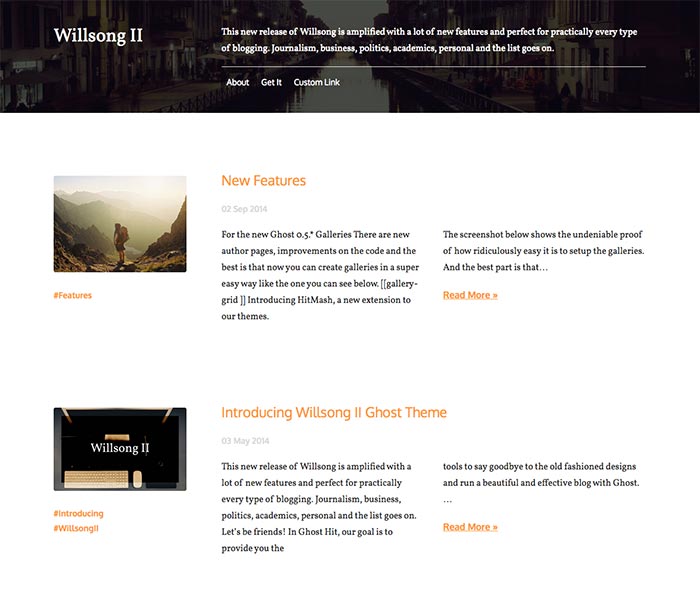 – by Ghost Hit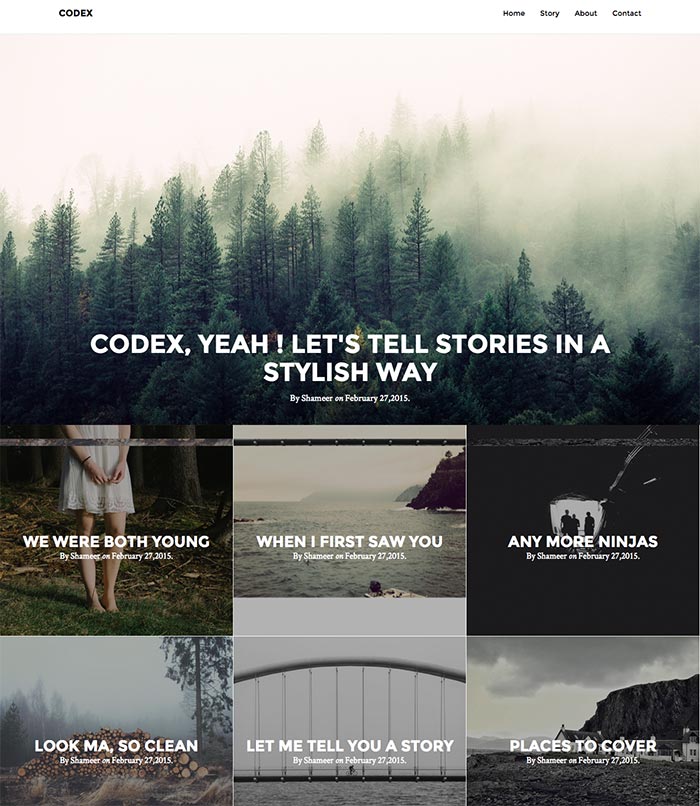 – by ClassPixels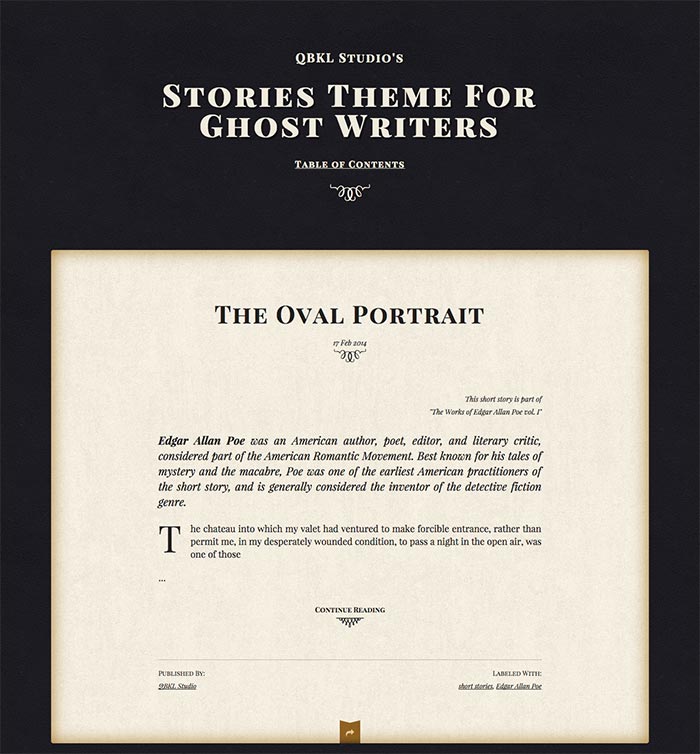 – by QBKL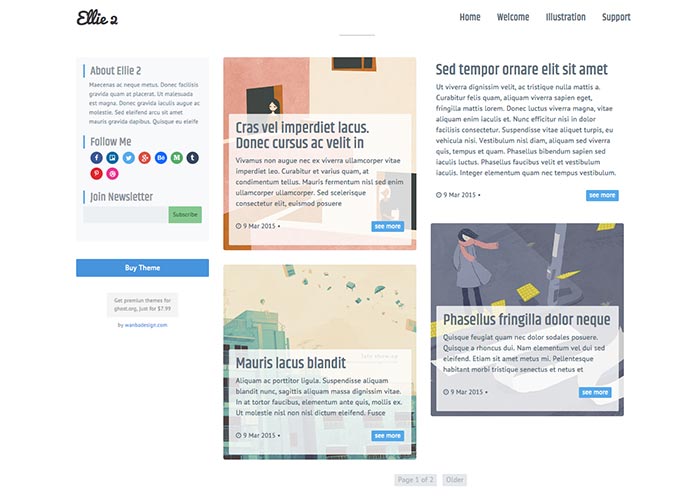 – by Wanba Design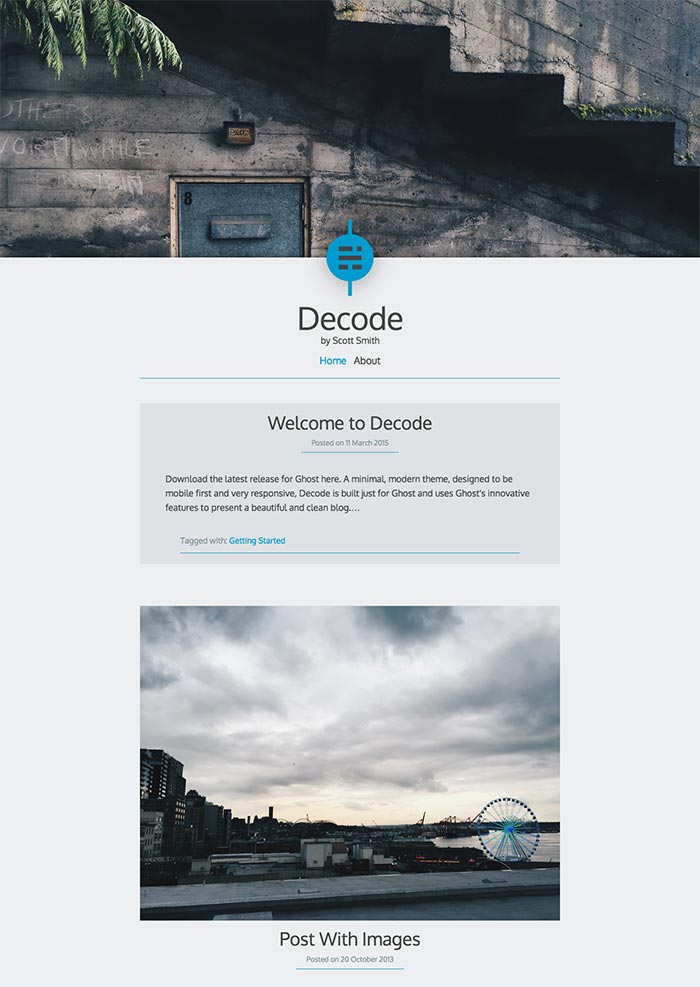 – by Scott Smith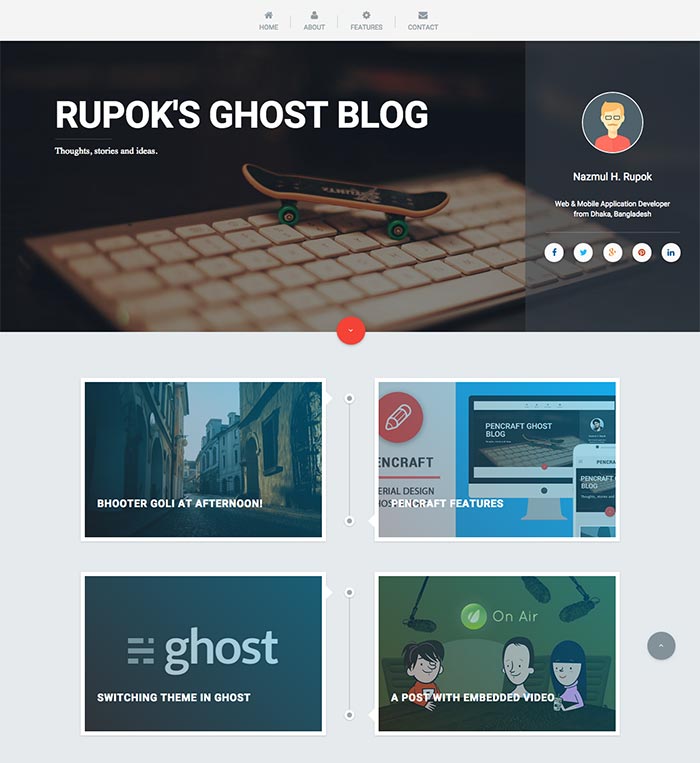 – by Codetic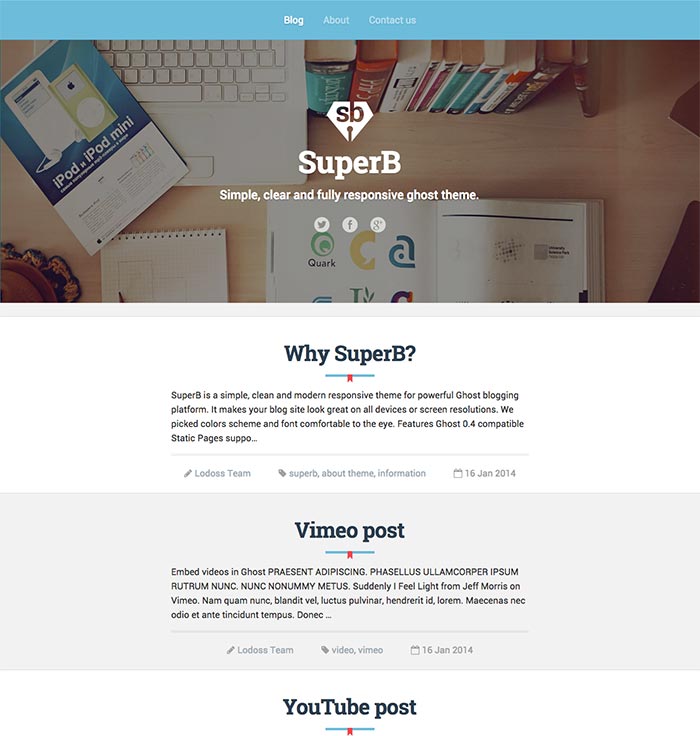 – by LodosSteam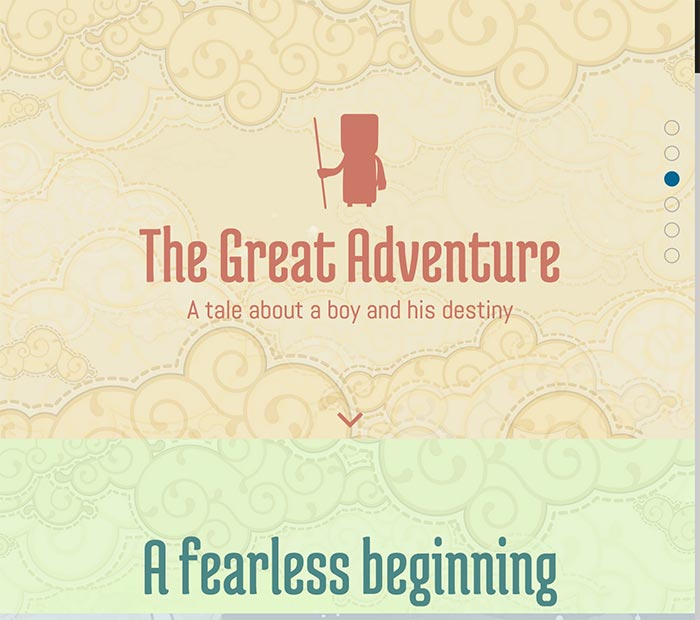 – by j3dlab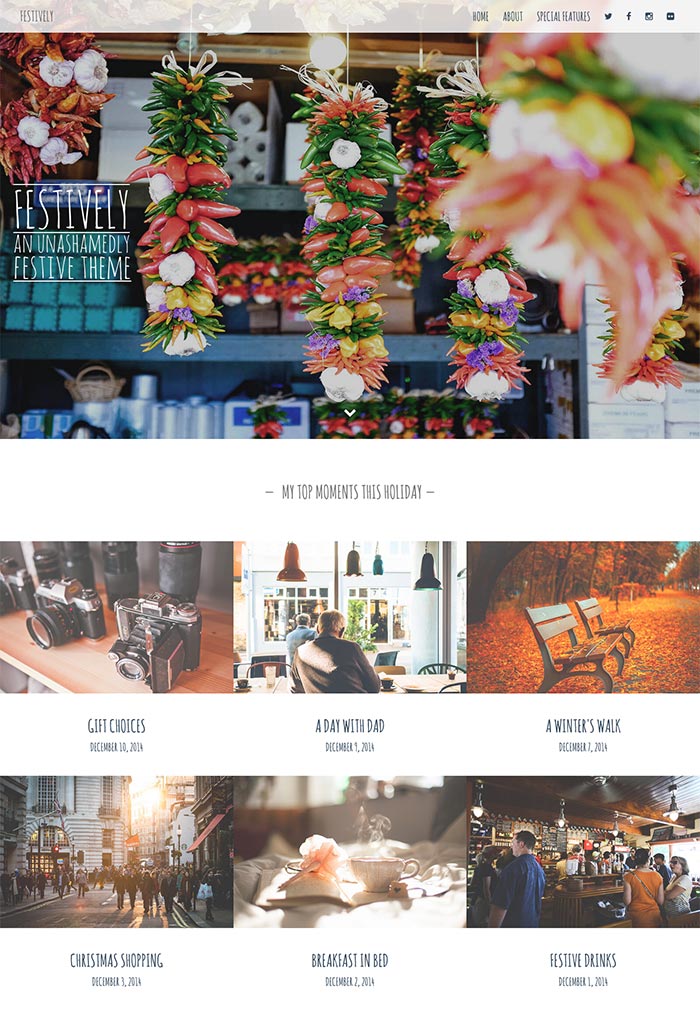 – by MeanThemes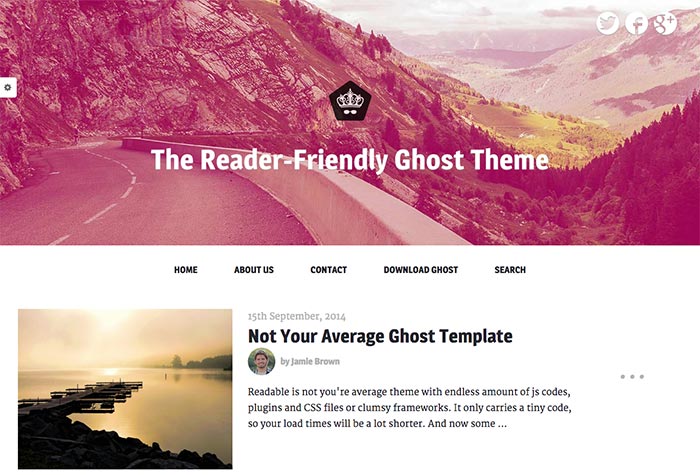 – by Snail_n_Vogel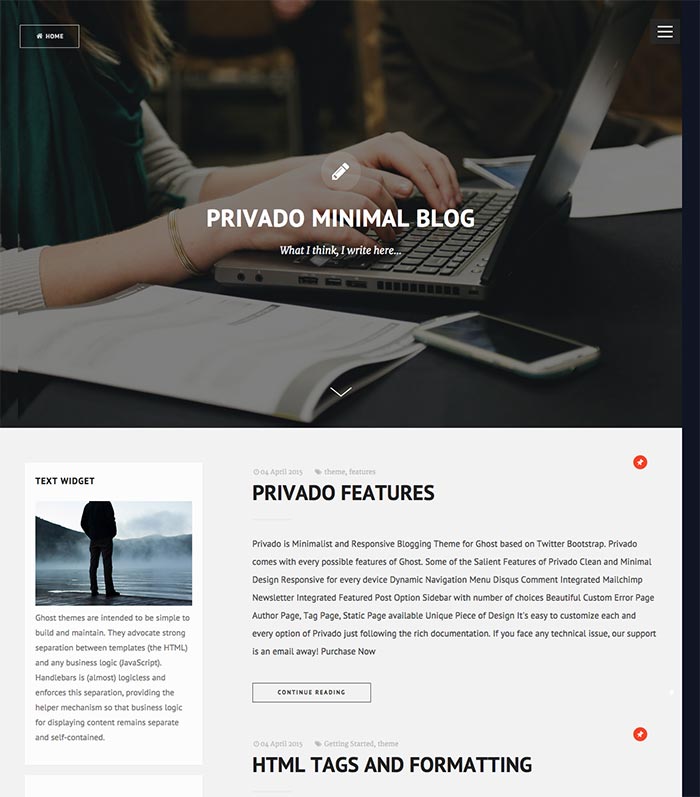 – by Codetic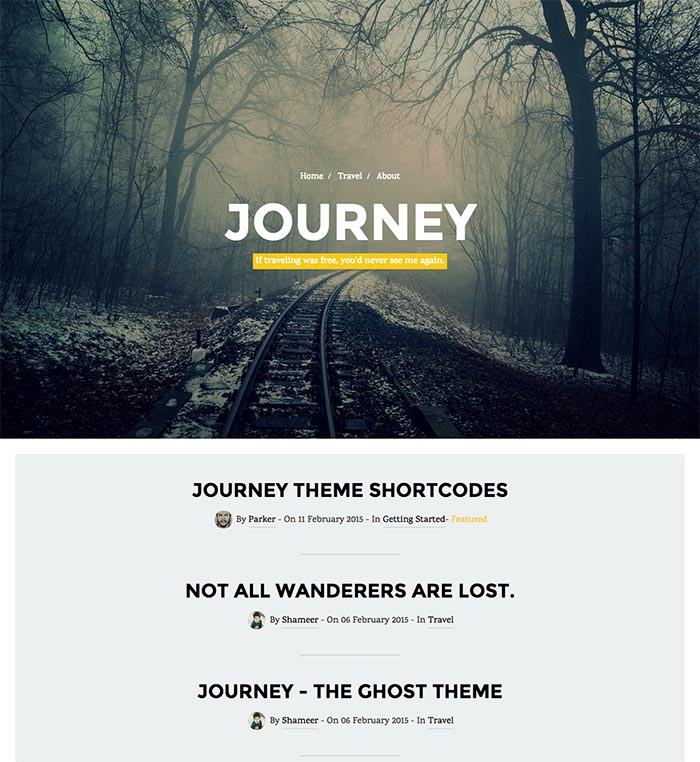 – by ClassPixels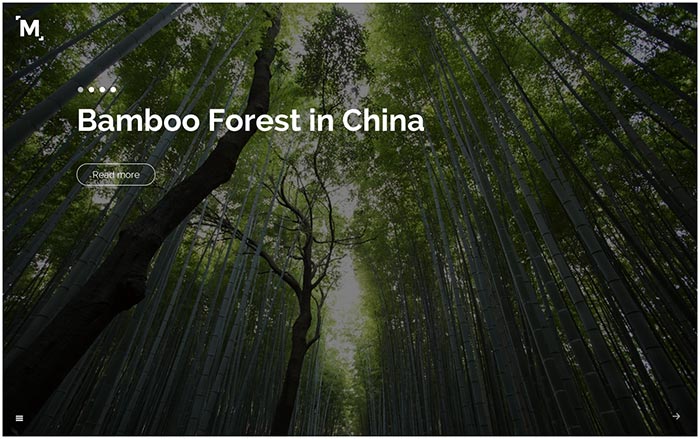 – by PlayWork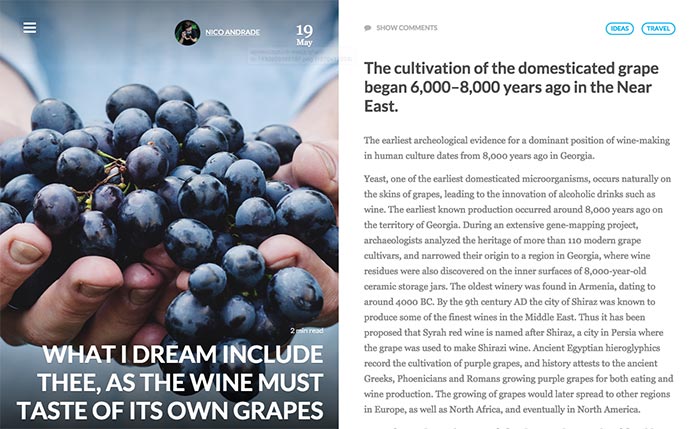 – by QuemaLabs
Did we miss any? Feel free to leave a few stunners (if you happen to know of any – no self promotion please) in the comments!
All comments are held for moderation. We'll only publish comments that are on topic and adhere to our Commenting Policy.
Our commenting form also supports the use of Markdown.