6 Top Tools To Help Grow Your Google Plus Audience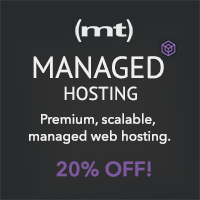 A lot of people delay their time investment in Google+ simply out of a lack of understanding. Some people think of it as simply another social network to share their status updates or new blog posts with, but Google+ offers far more than that.
For example, just the fact that Google+ has (obviously) been developed by Google should tell you that this social network will continue to increase its influence upon search engine results well into the future.
Fortunately, growing your Google+ audience doesn't have to be difficult. With the use of some of the featured tools below you'll be able to expand your reach must faster while investing far less time than you might otherwise.
Why Do I Need To Use Tools For Growth?
Social media networks can be extremely beneficial for your business, but only if they're used in the right way.
A lot of our time spent on social media is wasted. If you want to have an effective Google+ marketing campaign, you'll need more than just ideas or hunches of what's going to work.
By utilizing certain tools, you'll be able to take advantage of data and insights that can help you to improve your strategy. Furthermore, taking time to understand these tools will help to unlock parts of Google+ you never knew existed.
In essence, these tools will help you to optimize your time spent on Google+ while you build a following that you can be proud of.
In a nutshell, when expanding your audience, the more information you have available at your disposal the better.
1. All My + Statistics
All My + Statistics is one of the more useful tools for gathering insights about your market. This tool provides data for any public Google+ public profile page. This means you can track the current trends that are popular in your marketplace and optimize your own content to capitalize on those trends.
Some of the useful insights you can gain from this tool are:
The total number of +1s and shares
The average number of reshares on your posts
The most popular posts on Google+
There is also a keyword search feature that can help to filter your results based upon interest, so you can find pages with similar content to yours.
2. Friends+Me
Unlocking the power of Google+ also means tapping into audiences across other social networks. Friends+Me allows you to do exactly this.
Friends+Me is a simple app that lets you distribute your posts across sites such as Facebook, Twitter and LinkedIn. It's a real time saver and a simple way to expand your reach.
Another cool feature of this service is its ability to schedule re-posts. If you've been mining your analytics and noticed that some of your posts have done extremely well it can be beneficial to re-share them. This will help to increase reader engagement across the board.
3. NOD3x
This tool is essentially a keyword tracker for all things social media. It helps to track and measure the impact of everything related to social media, including certain hot topics and keywords. This can help you craft posts that are in accordance with hot keywords and have a better chance at getting shared.
NOD3x is also especially valuable to Google+ users as it allows you to analyze your own posts. This can be an extremely valuable source of information and help you in creating content that your audience is dying to read.
The results of a typical program run-through include search term statistics, gender analysis, post location, semantic analysis and much more.
4. CircleCount
As the name suggests, CircleCount helps you to obtain useful information about your Google+ circles. CircleCount is a statistics and analytics tool that is focused entirely upon the circles you're included in.
This app makes it easy to see who has shared your posts across different circles and get deeper insights into the communities you're already a part of. This knowledge will in turn help you to serve your community in better ways.
The general report this tools produces gives you information about your local and global page rank across the Google+ community, plus a huge volume of other data, including:
Graphs of your followers statistics
Yearly reports
The ability to search based upon location
Unique ranking feature to find top ranked profiles
The data produced by this tool is hardly anything to scoff at and can be incredibly useful when trying to increase your reach.
5. Circloscope
Google+ is very useful in that you can group your followers based upon interests, and allows you to easily segment your friends and followers alike. Circloscope is a Chrome-based web app that extends your ability to manage your Google+ circles and analyze your followers.
For instance, using this tool, you can find and unfriend any accounts that may no longer be active. You can also gain data on anyone who is following you. Its very useful filtering method allows you to filter people in your circles who haven't engaged with you for a long time or who haven't circled you back. You can even target users down to their locations, if you're sharing a post geared towards a more local market.
Essentially, this tool enables you to increase engagement throughout your circles by offering you unprecedented control.
6. Google+ Ripples
Ripples is a tool that has been developed by Google to help you gain more information about the public shares of any public post. It does this by creating an interactive graphic that traces these shares throughout your network.
This allow you to see who has publicly shared a post and the comments they've made about it, the sharing performance of a post over time, and the overall statistics of how the post was shared. This information will be incredibly useful in helping you to create content that gets progressively better over time.
What Do You Think?
As you can see, the tools above all provide you with very insightful data that will help you to engage and serve your audience in deeper ways than you ever thought possible.
What tools do you use to gain information about your Google+ audience?